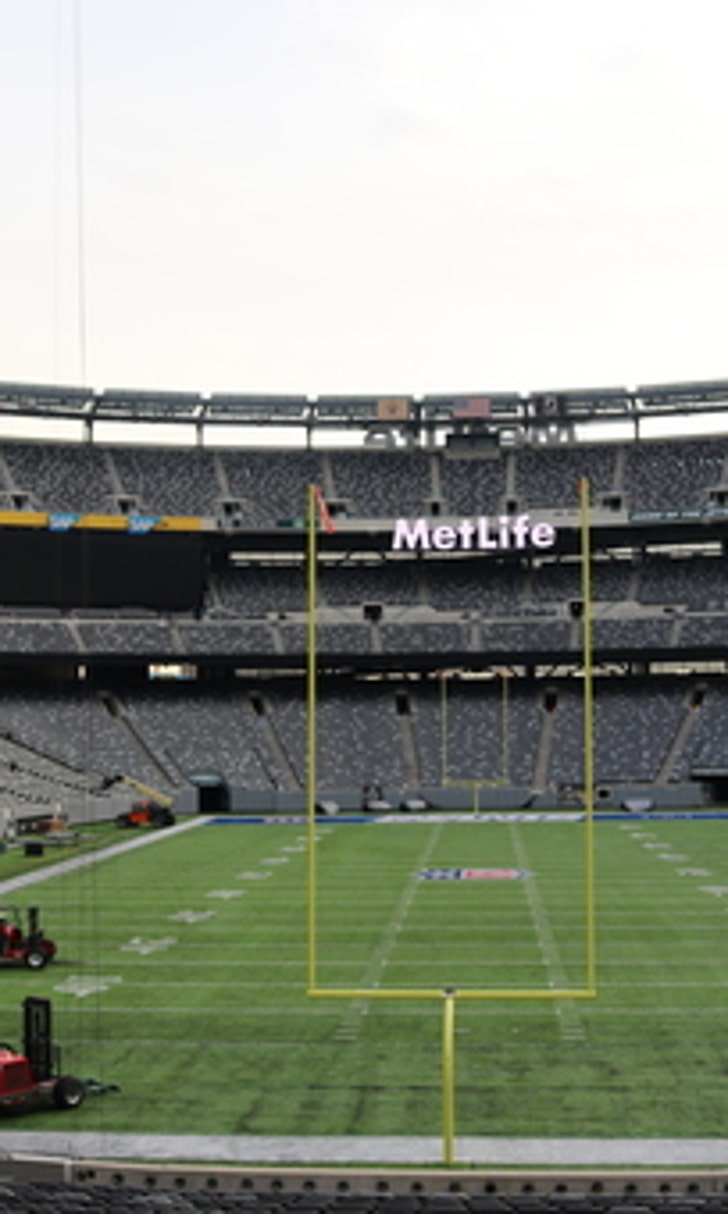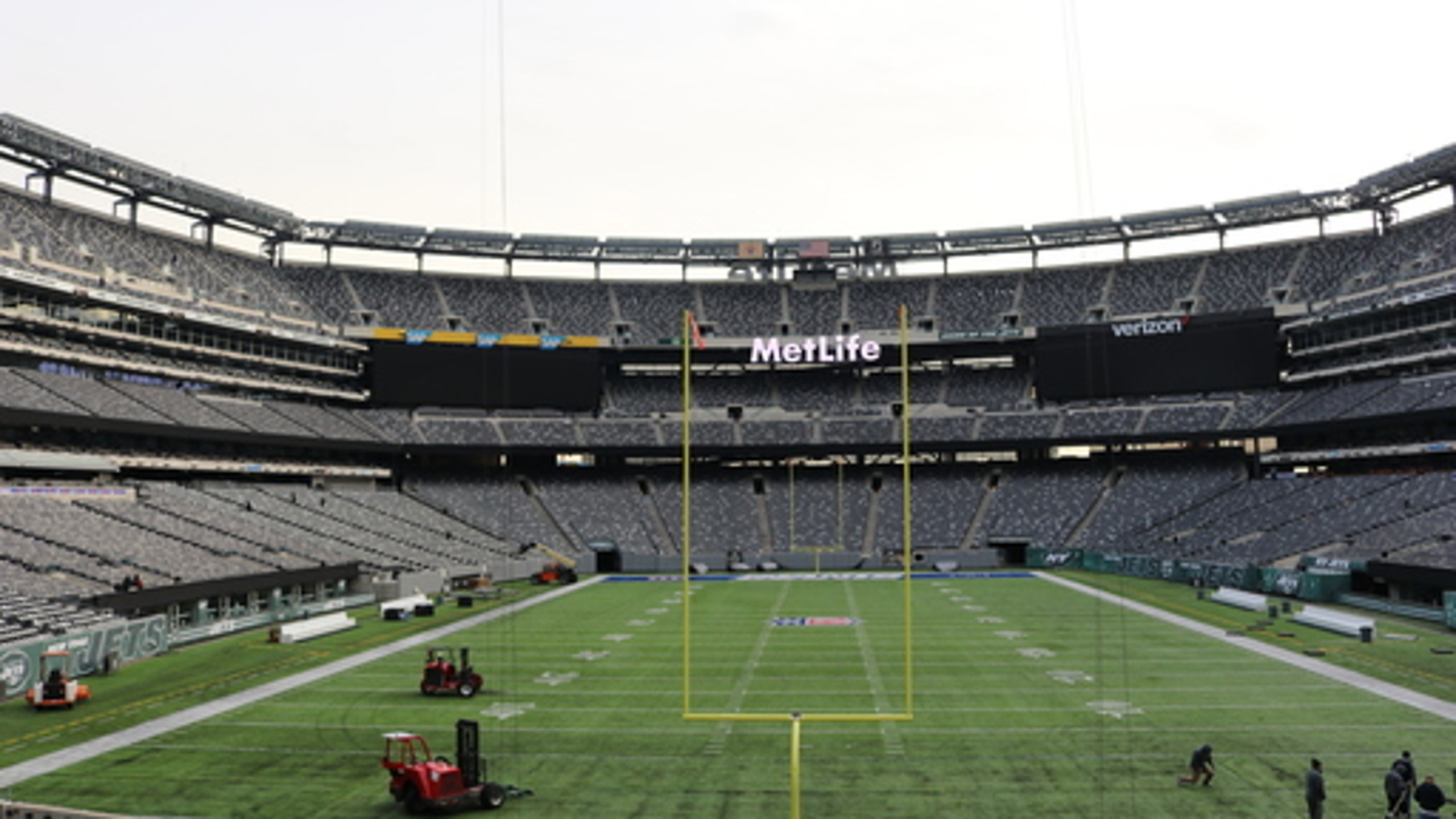 No team names in end zone for Jets, Giants this weekend
BY AP • December 14, 2016
EAST RUTHERFORD, N.J. (AP) With the New York Jets playing a Saturday night game and the Giants kicking off early Sunday afternoon, MetLife Stadium will go with an interesting look for the first time: neutral end zones.
No team names.
Although the Meadowlands facility has had quick turnarounds on events before, this one is specifically challenging.
''We are always prepared to host two consecutive football games, whether college or NFL,'' said Ron VanDeVeen, president and CEO of MetLife Stadium.
''However, due to the timing of Saturday's 8:25 p.m. New York Jets game followed by Sunday's 1 p.m. New York Giants game, coupled with the current weather forecast, the decision was made to use neutral end zones for this weekend's contests. This decision will allow for appropriate maintenance of the playing surface throughout the weekend.''
The Jets and Giants are the only NFL franchises sharing a stadium, which they combined to finance.
At the conclusion of the Jets game with Miami on Saturday night, MetLife Stadium will undergo the standard changeover, aside from the end zones. That includes team signage both inside and outside the stadium, and exterior lighting. The process will be completed in less than 10 hours.
The neutral end zones will consist of nine vertical slash marks throughout the length of the end zone.
The two teams were home only once previously this season on the same weekend. In Week 10, the Jets hosted the Rams on Sunday afternoon and the Giants played the Bengals on Monday night.
---
For more NFL coverage: http://www.pro32.ap.org and http://www.twitter.com/AP-NFL
---
---