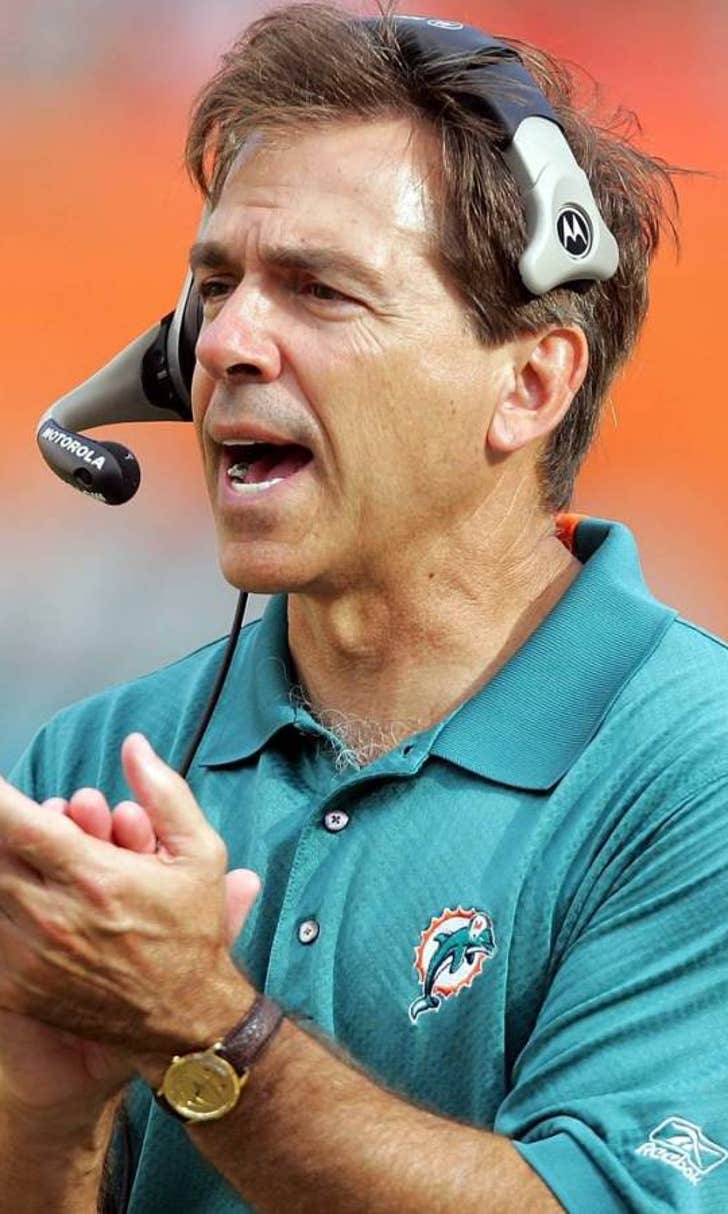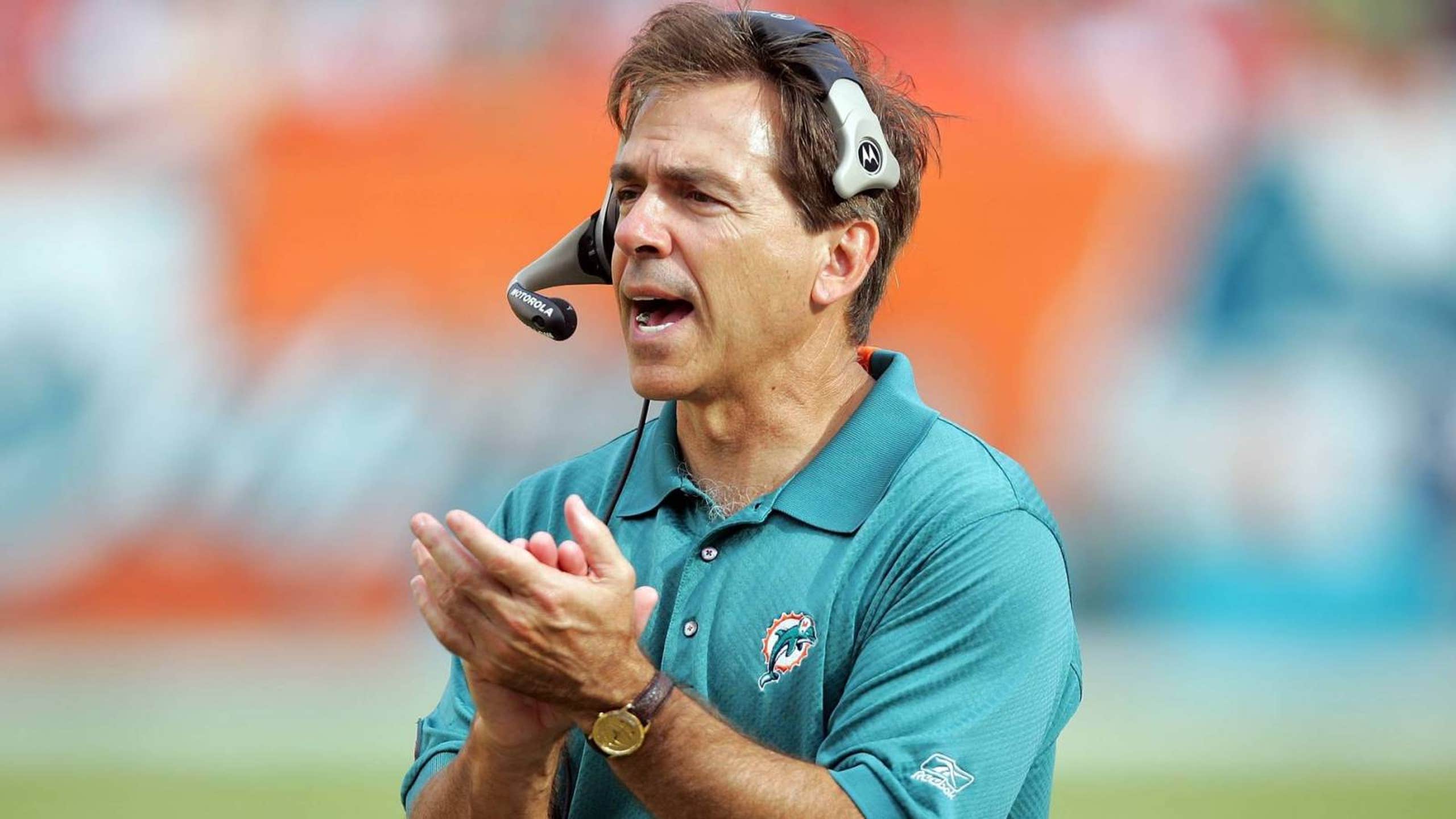 Nick Saban's records with Alabama and Dolphins are similar in one way
BY Cameron DaSilva • January 12, 2016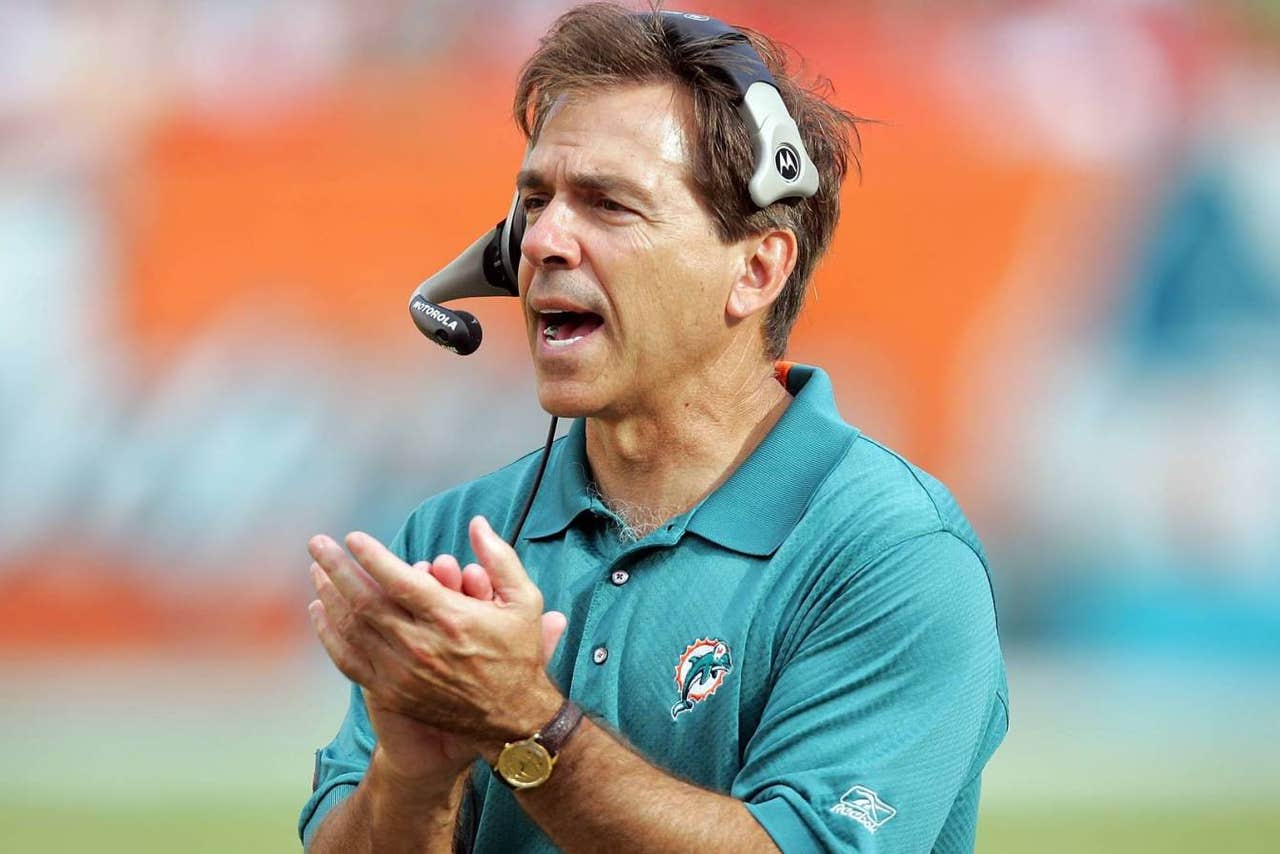 Nick Saban won his fifth national championship as a head coach on Monday night as his Alabama Crimson Tide beat the Clemson Tigers, 45-40. It was also Saban's 100th win at Alabama, compared to just 18 losses in nine seasons with the Crimson Tide.
He's done just about everything a college coach could possibly hope to accomplish, but his stint in the NFL wasn't nearly as successful as his college history. He was famously hired by the Miami Dolphins in 2005 and lasted just two seasons before he bolted for Alabama. His record with the Dolphins obviously doesn't rival his numbers with the Crimson Tide, but the two are similar in one way: losses.
Via Kevin Nogle of SB Nation's The Phinsider:
Those numbers are stunning. It's not only a testament to how great Saban has been at Alabama, but how poorly his time in the NFL went. Jumping to the pros obviously didn't work out for the decorated coach. However, had he not broken his promises of staying in Miami like he did, his historic run at Alabama may not have happened.
Having won his fourth title in the last seven year, talks of him going back to the NFL will certainly begin. Whether he'll entertain offers and consider making the jump again remains to be seen. One thing is for sure, though: He'll go down as one of the greatest coaches in football history.
---
---