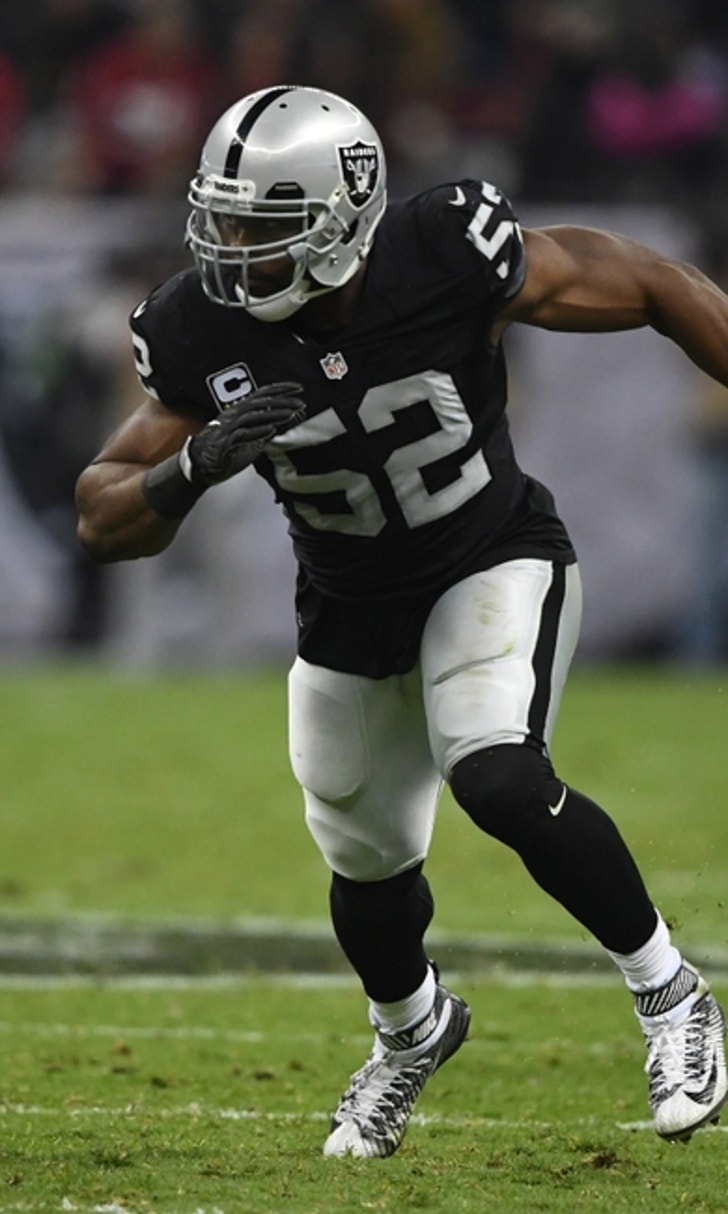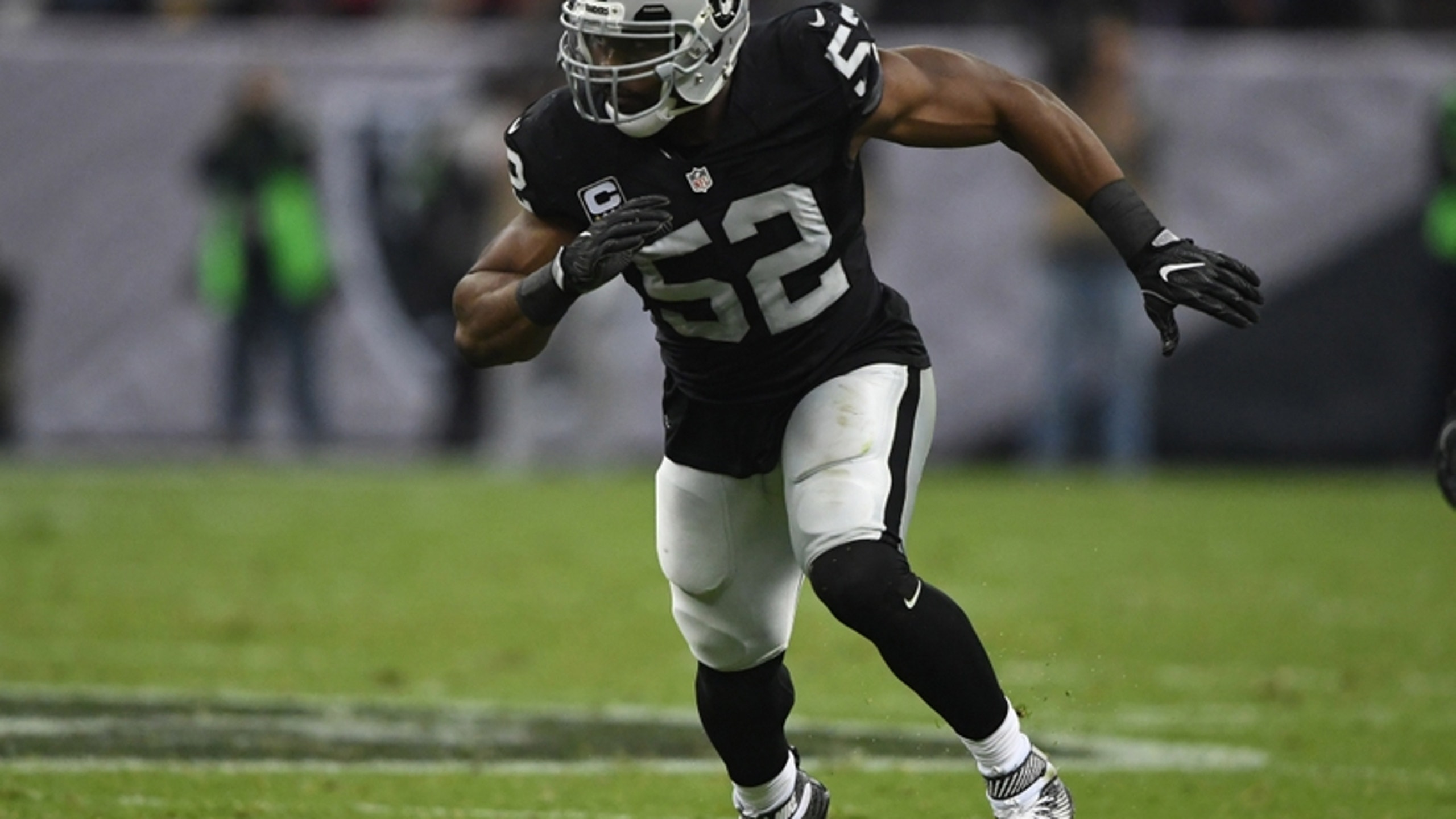 NFL Week 15: Picks and predictions
BY Fansided and Matt Verderame/Fansided • December 15, 2016
NFL insider Matt Verderame makes his picks of the week, even going so fat to almost pick the Cleveland Browns on the road.
Los Angeles Rams at Seattle Seahawks (-16)
Historically, the Rams (4-9) give the Seahawks (8-4-1) plenty of problems, regardless of venue. That said, Seattle needs this game and is going to pound Los Angeles, which is still ecstatic after firing Jeff Fisher.
Pick: Seattle 23, Los Angeles 3
Miami Dolphins (-2.5) at New York Jets
Matt Moore and Bryce Petty. This game is going to be uglier than Lenny Dykstra's credit score. The Dolphins (8-5) have to win, though, and the Jets (4-9) are ready to lay down.
Pick: Miami 19, New York 13
Detroit Lions at New York Giants (-4)
A sneaky good game. The Lions (9-4) are actually the second seed in the NFC, while the Giants (9-4) are quietly playing great defense. Look for New York to keep rolling.
Pick: New York 24, Detroit 21
Jacksonville Jaguars at Houston Texans (-6)
(Promo voice) Blake Bortles. Brock Osweiler. The Jaguars (2-11). The Texans (7-6). It's Sunday on CBS. We're sorry.
Pick: Houston 20, Jacksonville 16
Cleveland Browns at Buffalo Bills (-10)
The Bills (6-7) are in the midst of another mediocre season in purgatory, but that's heaven compared to where the Browns (0-13) this year.
Pick: Buffalo 29, Cleveland 10
Dec 8, 2016; Kansas City, MO, USA; Kansas City Chiefs quarterback Alex Smith (11) looks to pass during the second half against the Oakland Raiders at Arrowhead Stadium. The Chiefs won 21-13. Mandatory Credit: Denny Medley-USA TODAY Sports
Tennessee Titans at Kansas City Chiefs (-5)
This is going to be a brawl. The Chiefs (10-3) are really good and the Titans (7-6) are pretty good but really desperate. Ultimately, take the talent and experience at home in brutal weather.
Pick: Kansas City 23, Tennessee 17
Philadelphia Eagles at Baltimore Ravens (-6)
The Ravens (7-6) absolutely have to win this game. Look for Baltimore to get the job done against the Eagles (5-8) who have gone in the tank since starting 3-0.
Pick: Baltimore 19, Philadelphia 16
Green Bay Packers (-6.5) at Chicago Bears
Aaron Rodgers vs. Matt Barkley. The Packers (7-6) are going to massacre their longtime rivals at Solder Field.
Pick: Green Bay 30, Chicago 17
Indianapolis Colts at Minnesota Vikings (-4)
This could be interesting under normal circumstances. However, the Colts (6-7) are coming apart at the seams from the top down and the Vikings (7-6) have a coach.
Pick: Minnesota 24, Indianapolis 13
Pittsburgh Steelers (-3) at Cincinnati Bengals
The Bengals (5-7-1) might be out of the race, but they are going to fight like hell in this one. Still, the Steelers (8-5) need to keep winning and probably squeak out with the victory.
Pick: Pittsburgh 27, Cincinnati 25
Dec 4, 2016; Glendale, AZ, USA; Arizona Cardinals wide receiver Larry Fitzgerald (11) signals to teammates during the first half against the Washington Redskins at University of Phoenix Stadium. Mandatory Credit: Matt Kartozian-USA TODAY Sports
New Orleans Saints at Arizona Cardinals (-2.5)
This looked like a very intriguing game before the season. Now? The Saints (5-8) and Cardinals (5-7-1) are playing out the string.
Pick: Arizona 24, New Orleans 17
San Francisco 49ers at Atlanta Falcons (-14)
The Falcons (8-5) just scored 42 points on the road against a good defense without Julio Jones. This week? They are at home, likely to get Jones back and face the 49ers (1-12). Ballgame.
Pick: Atlanta 30, San Francisco 12
Oakland Raiders (-3) at San Diego Chargers
This is a tricky spot for the Raiders (10-3). Oakland is coming off a tough loss in Kansas City and the Chargers (5-8) are always dangerous with Philip Rivers. Still, the loss of Melvin Gordon probably spells the difference.
Pick: Oakland 33, San Diego 28
New England Patriots (-3) at Denver Broncos
Tom Brady is not losing to Trevor Siemian. The Broncos (8-5) will keep it close with their awesome defense, but the Patriots (11-2) are facing a punchless offense.
Pick: New England 20, Denver 13
Tampa Bay Buccaneers at Dallas Cowboys (-7)
The Buccaneers (8-5) have a real shot in this game. Tampa Bay is playing great football and the Cowboys (11-2) are starting to hear whispers of Tony Romo in the rearview. Could there be an upset?
Pick: Dallas 24, Tampa Bay 23
Carolina Panthers at Washington Redskins (-6)
The Panthers (5-8) are completely shot and the Redskins (7-5-1) have to win. Enough said.
Pick: Washington 29, Carolina 19
Last Week: 10-6
Record: 129-79
More from FanSided
This article originally appeared on
---
---