National Football League
National Football League
NFL, union meet on HGH testing
Published
Aug. 24, 2011 1:00 a.m. ET

The NFL and the players' union remain at an impasse on HGH testing with just two weeks remaining before the season kicks off.
NFL lead counsel Jeff Pash told The Associated Press on Wednesday that the World Anti-Doping Agency, which would conduct the testing, ''demonstrated to our satisfaction that there is very sound science and very thoughtful testing protocols'' during a meeting in Montreal.
But a person familiar with the talks said the union was not satisfied with WADA's information on the procedures it uses and the reliability of the blood test. WADA handles drug testing for the Olympics and is largely accepted as the gold standard for worldwide drug testing.
The person spoke on condition of anonymity because the talks were supposed to be confidential.
The NFL would be the first American professional sports league to implement human growth hormone testing. Such testing was included in the new collective bargaining agreement but implementation was contingent upon the union's approval of the test and an appeals process.
The union has said it favors eliminating anything that gives a player an unfair advantage over another, but won't sign off on any testing policy it doesn't feel comfortable with, the person said.
''We have never shied away from the fact that that needs to be tested,'' Broncos safety Brian Dawkins, a member of the NFLPA executive committee, said. ''But it's just doing it the right way and going about it in not such an invasive way.''
NFL Commissioner Roger Goodell attended Wednesday's meeting, and NFLPA executive director DeMaurice Smith was in contact by telephone with union reps. Also on hand for the league was Adolpho Birch, its senior vice president of law and labor policy.
Among those representing the union were outside counsel Maurice Suh, who represented disgraced cyclist Floyd Landis, who was stripped of his 2006 Tour de France win for doping, and scientists Paul Scott, Tim Roberts and Dennis Crouch of Aegis Lab in Nashville.
The NFLPA had asked WADA for information on how the testing works, the rate of reliability and for data on the safety of the HGH test. The person said none of that information was made available Wednesday.
Another person familiar with the talks, however, said Scott, Roberts and Crouch were given an opportunity to ask questions after getting a summary of data from WADA, but did not.
Players would be subject to random testing for HGH, in addition to annual checks — as is the case for all banned substances in the league's drug-testing program.
Pash said WADA reviewed their recent studies on growth hormone testing and summarized the results of perhaps as many 4,000 tests during the meeting, attended by WADA director David Howman and Dr. Gerry Baumann, an independent expert on HGH.
No further meetings have been scheduled.
Anti-doping experts have long criticized the NFL and Major League Baseball for not testing for HGH. Baseball tests minor league players, and last week, Rockies Triple-A player Mike Jacobs received a 50-game suspension after a positive test for HGH and became the first North American pro athlete to be punished for taking the drug.
On Tuesday, Rep. Jim Matheson (D-Utah) sent a letter to Goodell to encourage the league ''to implement HGH testing in time for the kickoff of the NFL regular season'' on Sept. 8.
Failing to do so ''would be unfortunate given that the test is widely supported by experts in the field and, just last week, helped identify a minor league baseball player abusing HGH who immediately admitted his guilt,'' Matheson wrote.
AP Pro Football Writer Howard Fendrich in New York and AP National Writer Eddie Pells in Denver contributed to this report.
---
---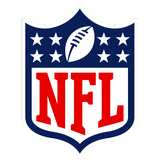 Get more from National Football League
Follow your favorites to get information about games, news and more
---