National Football League
National Football League
NFL stays focused on concussions
Published
Apr. 4, 2011 1:00 a.m. ET

New technology and old-fashioned common sense are the prevalent evolutionary themes in the NFL's concussion treatment and prevention efforts.
The technology: Gizmos such as sensor-laden mouthpieces and helmets that can help doctors and scientists better understand the forces behind head trauma.
The common sense: standardizing the league's in-game concussion policy.
Provided the NFL lockout is eventually lifted and the 2011 season is played, players who suffer a head injury must now pass a uniform 6-8-minute exam either on the sideline or in the locker room before being allowed to return. Tests related to cognitive thinking, memory, concentration and balance will be administered.
Results will be compared to those from baseline testing conducted on the player during the preseason. If the drop-off is too significant, the player will be ruled out for the rest of the contest.
"The problem is that the testing is all different everywhere you go," said Dr. Richard Ellenbogen, the co-chair of the NFL's head, neck and spine committee. "In Philadelphia, there's one very good test being used. In Seattle, there's another. What we tried to do was standardize it by putting all the same elements in one test."
The Eagles came under heavy scrutiny after two players (quarterback Kevin Kolb and linebacker Stewart Bradley) who had suffered concussions early in the 2010 regular-season opener were allowed to return before being benched at halftime. Eagles head coach Andy Reid said both had passed the team's sideline concussion tests even though a stumbling Bradley was clearly addled when originally injured.
The request for standardized testing came directly from NFL commissioner Roger Goodell, during an in-season conversation with Hunt Batjer, who is Ellenbogen's co-chair on the head, neck and spine committee.
"Roger turns to Hunt one day and says, 'Doc, I'm a layperson. I'm watching TV. I want to know why (are testing standards) different in one city than the other?' " Ellenbogen said. "I didn't have a good answer for him. (Goodell) said, 'Don't you think we should do things consistently?' I think that is the key."
The NFL diagnosed 223 players with concussions in 333 overall games last season, including the preseason and playoffs. The actual number is probably higher, but some players are likely to have slipped through the cracks by declining to tell their team's medical staff of symptoms.
Ellenbogen said the league has kept track of concussions for 20 years but the 2010 number is higher because player awareness and the testing program have improved.
"Before, you had to be knocked out before we called it a concussion," said Ellenbogen, a leading neurological expert who was tapped by the NFL in March 2010. "Now, if you come off the field confused or dazed, we understand that's not a good thing. That's a concussion.
"I think the number shows an increase in the number of concussions we're diagnosing. I do not believe — and this is speculation looking at the 2008, 2009 and 2010 numbers — that we have more concussions. I think we're better at diagnosing concussions."
Unfortunately, that wasn't the case for a slew of players from previous generations. Some former NFL standouts like Shane Dronett and Andre Waters, who both committed suicide within the past few years, were diagnosed posthumously with chronic traumatic encephalopathy. CTE is a dementia-related ailment marked by brain tissue degeneration and hazardous accumulation of tau protein. Ex-Chicago and New York Giants safety Dave Duerson left a suicide note asking that his brain undergo research after his February death.
Last year, the NFL gave Boston University a $1 million grant to study CTE. The league also is awaiting results from researchers at West Virginia University, the National Institute of Health and even the U.S. military, where the government is trying to better treat head trauma suffered by soldiers in the line of duty.
"What we're trying to do now is prevent (current players) from taking multiple hits and cumulative hits so that potentially this issue of CTE goes away 20 years from now," Ellenbogen said. "But we still don't know or understand CTE."
As part of its own research efforts, Ellenbogen said the NFL has met with NCAA officials to discuss sharing concussion data from the college ranks. The league also wants to study the effects of gravitational force (i.e. G-force) on head trauma.
The NFL wants to experiment with an in-helmet accelerometer — as is done with some auto racers — to gauge how much force is sustained on hits. The same goes for a mouthpiece that Ellenbogen says would include "tiny chips and sensors."
G-force helmet testing already has been conducted on college and high school football players.
"We don't know what technology is the most accurate in predicting the amount of force a player suffers when he gets hit or falls," Ellenbogen said. "How much force does it take to knock someone out? We see these guys at the college level taking horrendous hits (at) 50 Gs and they're running around fine. And then we see someone taking a small amount of Gs and they're knocked out. We need to understand these technologies.
"It won't ever show up on a scoreboard like, 'Oh, this player took a 50G hit.' But what it will do is help the scientists understand how to protect the players better."
Ellenbogen believes concussion awareness is an area where the NFL has gotten far better. He also cites the trickle-down effect the league's efforts have made upon football at the college, high school and youth levels as well as in other sports.
There were two major safety-related developments last week. Major League Baseball instituted a seven-day disabled list for players believed to have suffered concussions and also implemented standard testing protocol. And Colorado passed the nation's most stringent concussion policy for youth sports.
Eleven states already have similar legislation on the books. Concussion policies in 21 other states and the District of Columbia are pending, according to the sportsconcussions.org website. Such rules force mandatory medical diagnosis and treatment of head injuries.
The movement is a far cry from the not-so-distant past when players wouldn't admit to concussion symptoms because of a misguided "tough-guy" mentality and blows to the head were dismissed by some coaches and trainers as mere "dings."
"I thought people were going to fight it and say, 'Heck no, we're not going to do it,' " Ellenbogen said of the stricter guidelines. "People are getting it. They want to protect their kids. They don't want to take them out of sports, because sports are important, but I didn't think the culture change would happen this fast. I am pretty impressed that people are eating it up. That kind of shocked me, to be honest."
The attention given head injuries as well as their effects on some retirees has affected some current players with concussion histories. Former Chicago Bears linebacker Hunter Hillenmeyer spent all but one game on injured reserve in 2010 because of symptoms suffered from a preseason concussion. Hillenmeyer, 30, said his "numerous" concussions since entering the league, as well as family concerns, will influence whether he tries to return for a ninth NFL season as a free agent.
"They add up," Hillenmeyer said. "At some point, you really have to look in the mirror and say when enough is enough. I've talked to doctors really trying to figure out exactly what the right answer to that is. I still feel great and it's weird to be on injured reserve for an entire season when there is not really an injury to rehab. Rest is the best thing you can do, which is frustrating.
"At the same time, if I'm thinking about my long-term quality of life — I have a 3-month-old daughter — your priorities start to change. What you are going to make (financially) with one more season quickly becomes not nearly as alluring when you realize what you might be giving up in the long run in terms of how your health is going to be 10, 20 and 30 years down the road."
By that time, Ellenbogen hopes the NFL has an even better grasp on handling concussions and their aftereffects.
"It is very tragic to see young players taking their lives or players being confused and demented as they get older," Ellenbogen said. "We're really trying to get a handle on this."
Dr. Richard Ellenbogen and Hunter Hillenmeyer were interviewed last week by Alex Marvez and co-host Jim Miller on Sirius NFL Radio.
---
---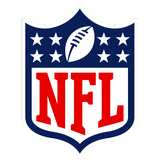 Get more from National Football League
Follow your favorites to get information about games, news and more
---