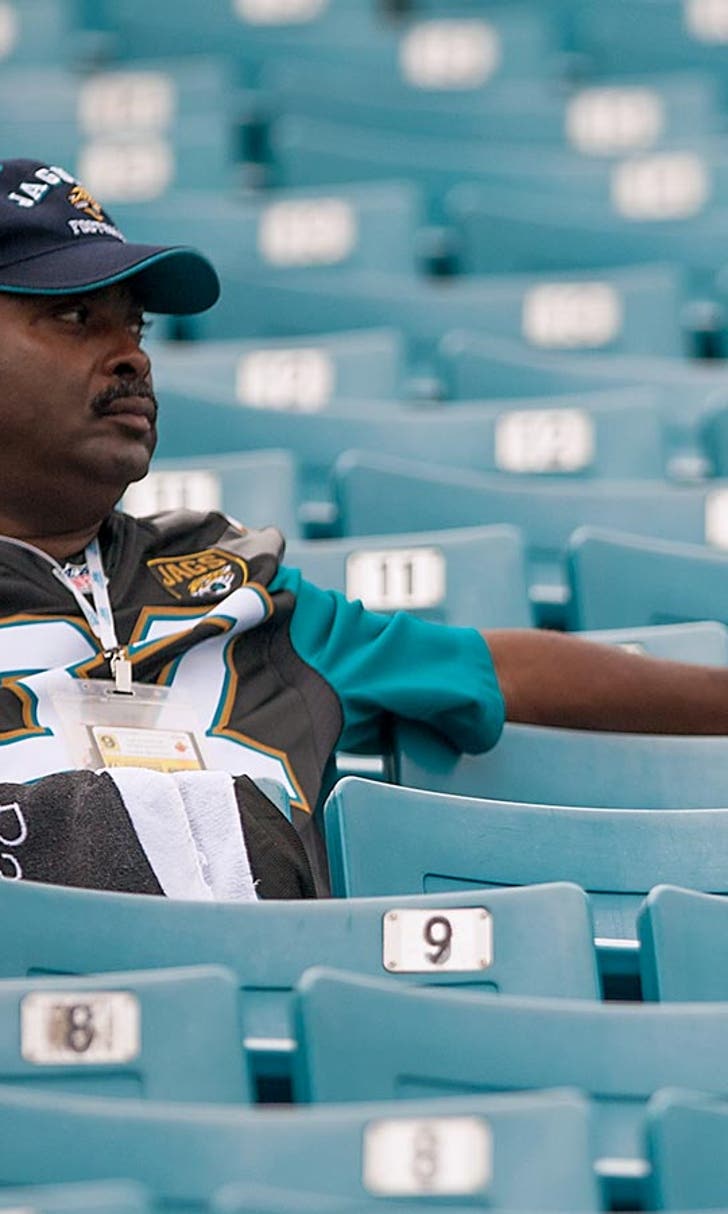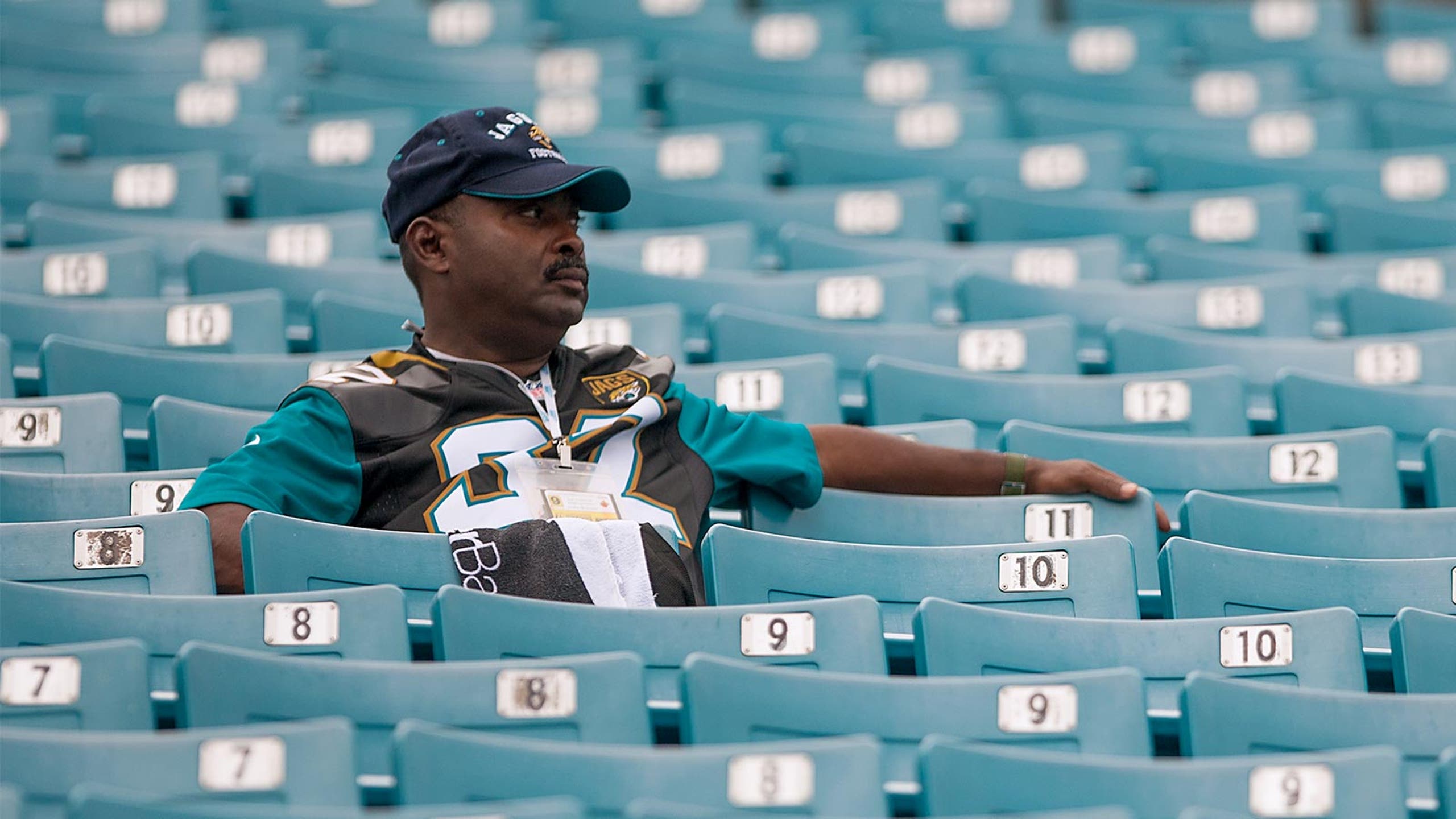 NFL must step up its game to get fans in the stadiums
BY foxsports • November 26, 2013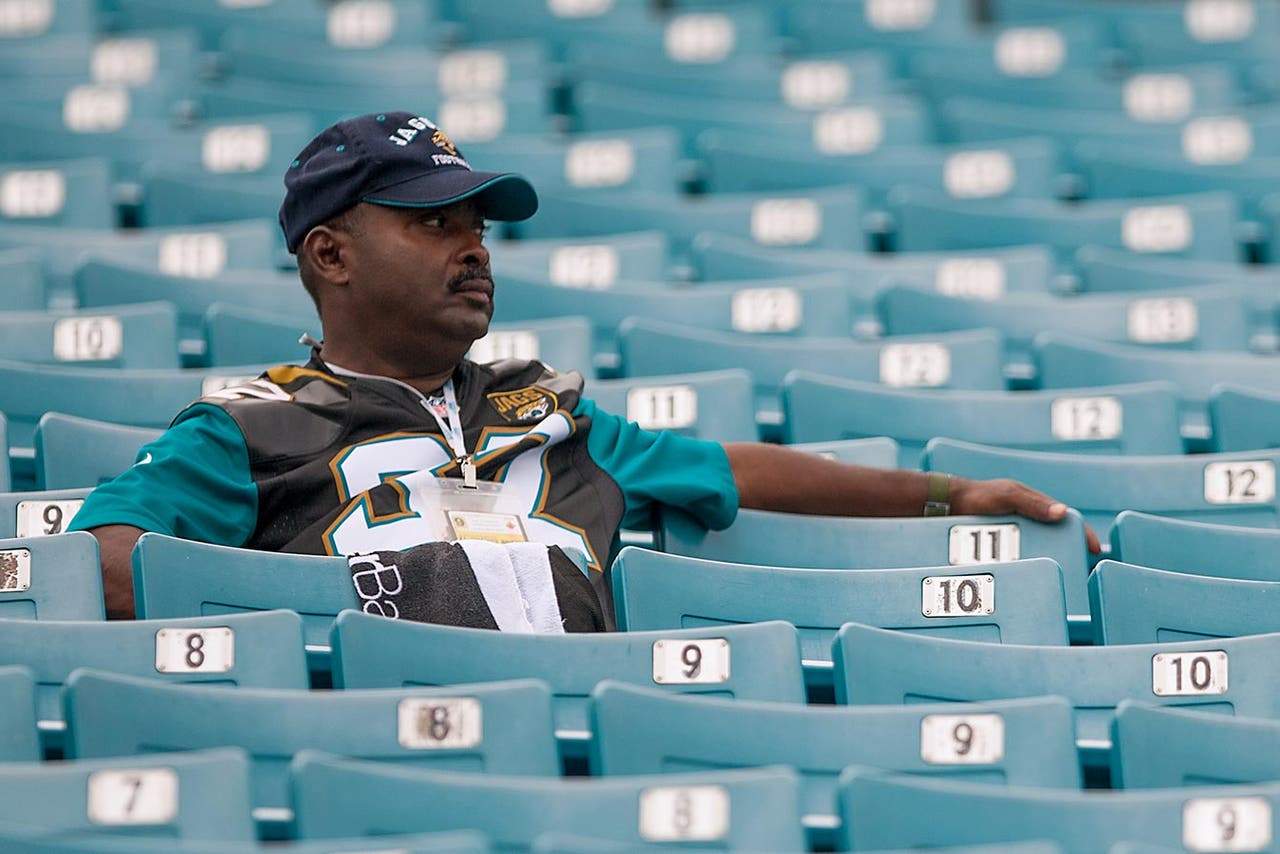 What'€s the biggest threat to the sports business? According to SportsBusiness Journal'€™s recently released annual reader survey, nearly 50 percent of respondents believe the biggest threat is either the improved at-home viewing experience or increased ticket prices. These issues, not surprisingly, are manifesting themselves throughout the NFL this season.
Even as NFL teams claim that their games are sellouts, empty seats have become a recurring problem for several franchises.  So far on the year, 10 teams are playing to stadiums that are less than 95 percent full, up from just five teams in 2008, per Will Graves of the Associated Press. The attendance drop resulted in the league revising its blackout policy last year, allowing teams to televise games locally if they sell 85 percent of tickets. While attendance has suffered, TV ratings remain strong. Not a single game has been blacked out this season.
For a league whose average ticket price is more than $80, the key now is adding value to the in-stadium experience, beyond just the opportunity to see a game in person. The league office beginning next year will mandate minimum standards for Wi-Fi and cellular connectivity. Several teams including the Jacksonville Jaguars, Houston Texans and Pittsburgh Steelers have announced plans to install new mega video boards. The San Francisco 49ers'€™ under-construction stadium will include a '€œfantasy football lounge'€ so fans can follow their fantasy team.
One team taking arguably the most proactive approach to improving the fan experience is the Cleveland Browns.  While other franchises have struggled at the gate, the Browns actually rank amongst the NFL'€™s top 10 teams in attendance on the year. Now, the Browns are planning a $120 million renovation of FirstEnergy Stadium with an emphasis on the fans. The renovation will take place over two years, with new scoreboards and video screens installed in 2014 and improvements to the concession areas coming in 2015.
Cleveland is wise to improve the in-stadium experience while attendance is strong; as opposed to waiting for fans to stop coming to the stadium and having to spend more money to win them back.  To be clear, this problem isn'€™t limited to the NFL. As ticket prices rise and our TVs get bigger, all sports properties must worry about giving fans enough value to incentivize them to attend games. Don'€™t expect this problem to go away in the foreseeable future.
---
---