National Football League
National Football League
NFL, insurers argue over lawsuits
Published
Aug. 22, 2012 1:00 a.m. ET

A fight is brewing between the NFL and insurers over who will pay to defend the league against former players' lawsuits over head injuries, with the league and carriers now squaring off in cases on each coast.
Some Travelers Companies Inc. subsidiaries filed a lawsuit Tuesday in New York, where Alterra America Insurance Co. filed its own suit last week. Meanwhile, the league sued a list of insurers last week in Los Angeles.
The NFL's suit aims ''to ensure an orderly and comprehensive determination of its insurance rights and its carriers' obligations,'' the league said in a statement Wednesday, adding that the Travelers suit ''does not alter our objectives.''
Lawsuits involving more than 2,400 retired players accuse the NFL of failing to act on medical evidence showing that repeated hits to the head can cause permanent brain injuries and other long-term health problems. The NFL denies the allegations and says it has made safety a priority.
Citing insurance policies going back to the 1960s, the NFL's California suit says that some carriers have refused to pay to defend the head-injuries suits, and that a court needs to tell the rest what they would be required to cover should there be an eventual judgment or settlement.
The subsidiaries of Hartford, Conn.-based Travelers say they insured only the league's merchandising arm, NFL Properties, and shouldn't have to pay for a joint defense that would include the league itself.
''Travelers is not obligated,'' the suit says, ''to pay any of the NFL's defense costs in the underlying lawsuits.''
Alterra says its policy didn't require it to cover expenses related to the head-injuries suits. The Richmond, Va.-based company chimed in again with an updated filing Wednesday complaining that the league's suit showed it had more information about its insurance coverage and the head-injuries claims than it had given Alterra.
Many of the former players' suits have been consolidated before a federal judge in Philadelphia and seek medical care.
---
---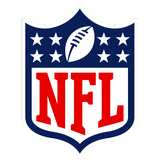 Get more from National Football League
Follow your favorites to get information about games, news and more
---