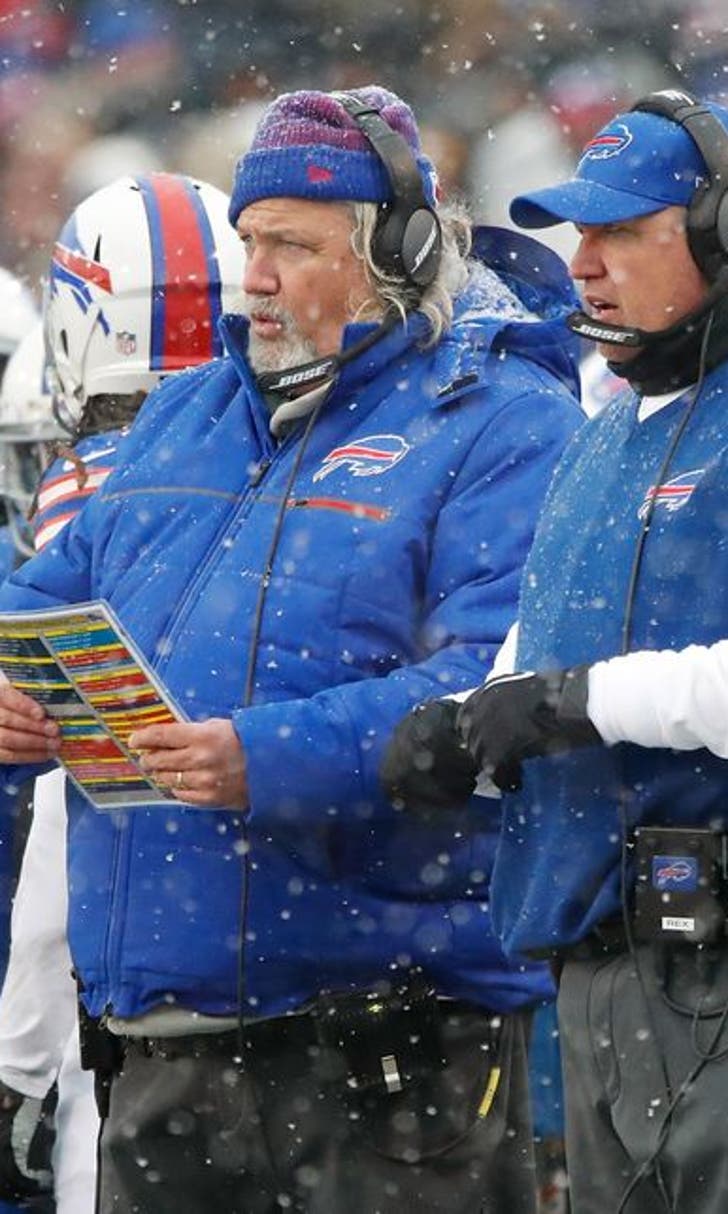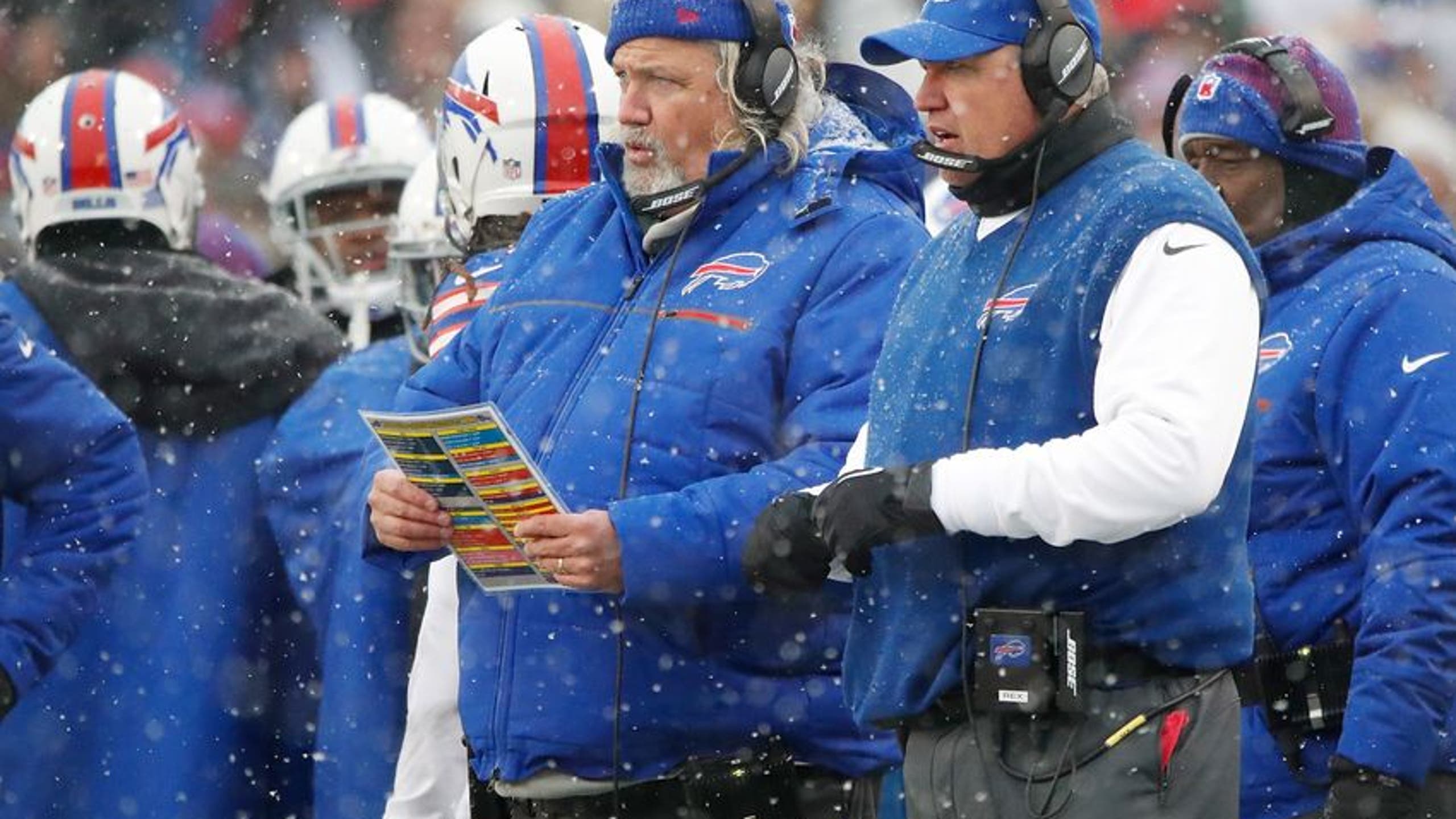 NFL Hot Seat: 5 Coaches who must win in Week 15
BY Fansided and Tyler Brooke/Fansided • December 16, 2016
The NFL regular season is nearly over, and there are a few head coaches around the league who are at risk of losing their jobs after the 2016 season.
After 14 weeks of NFL games, we finally have our first head coaching casualty of the 2016 season. The Los Angeles Rams have officially parted ways with Jeff Fisher after a 4-9 start to the year, officially ending his chances of any more "7-9 bulls**t".
Unfortunately for a number of people out there, Fisher won't be the last head coach to get canned this year. As we near the end of the season, there are a number of head coaches who are firmly on the hot seat, and these five desperately need a win in Week 15 if they're going to save their jobs.
Oct 30, 2016; Indianapolis, IN, USA; Indianapolis Colts head coach Chuck Pagano looks at the replay during their game against the Kansas City Chiefs at Lucas Oil Stadium. Mandatory Credit: Thomas J. Russo-USA TODAY Sports
Chuck Pagano
Indianapolis Colts
I can't believe I'm saying this, but it looks like Chuck Pagano is actually going to save his job and coach the Indianapolis Colts in 2017. That being said, an embarrassing loss to the Minnesota Vikings could change that in a hurry.
Colts owner Jim Irsay came out this week and said that he's not planning on replacing Pagano or general manager Ryan Grigson. That is absolutely insane to me. Sure, the Colts are still in the playoff hunt, but they're far from a Super Bowl contender and are facing the worst kind of season: a mediocre one.
Pagano and Grigson are wasting Andrew Luck's career by surrounding him with subpar talent, whether that's through bad free agency signings or whiffing on draft picks. Meanwhile, Pagano struggles to call an effective game to hold a lead or mount a comeback.
If Luck is going to bring Indianapolis another Super Bowl, something needs to change. Colts fans should be hoping that their team gets stomped on Sunday so that Pagano and Grigson can be shown the exit if their team is ever going to turn into a complete Super Bowl contender while Luck is under center.
Dec 11, 2016; Tampa, FL, USA; New Orleans Saints head coach Sean Payton looks down during the second half against the Tampa Bay Buccaneers at Raymond James Stadium. Tampa Bay Buccaneers defeated the New Orleans Saints 16-11. Mandatory Credit: Kim Klement-USA TODAY Sports
Sean Payton
New Orleans Saints
Even though Sean Payton was able to help the New Orleans Saints win a Super Bowl back in 2009, it's starting to look more and more like the two sides will be parting ways after the 2016 season.
After making the playoffs the three seasons after their Super Bowl victory, the Saints haven't made the postseason since 2013. Since the start of the 2014 season, the Saints have gone just 19-26 and have consistently had one of the worst defenses in the NFL.
Payton has had to rely on Drew Brees and a potent passing attack to carry the Saints for years, but that's no longer getting the job done. While the Saints rank near the top of the league in offense, they are giving up the third-most points per game with 27 per contest.
This week, Payton's team will have to take on the Arizona Cardinals. Although the Cardinals are having an off year, they still have one of the most dominant playmakers in the league in David Johnson. If they can't contain him, then this game could be over early.
A loss to Arizona would give the Saints at least nine for the third straight year, and that's simply not good enough for Payton to keep his job.
Dec 11, 2016; Cleveland, OH, USA; Cincinnati Bengals head coach Marvin Lewis talks with a referee during timeout during the third quarter against the Cleveland Browns at FirstEnergy Stadium. The Bengals won 23-10. Mandatory Credit: Scott R. Galvin-USA TODAY Sports
Marvin Lewis
Cincinnati Bengals
Marvin Lewis has to have incriminating pictures of the Cincinnati Bengals ownership or something. There's really no other way to explain how on Earth he is still the second-longest tenured coach in the NFL.
The Bengals head coach has sounded pretty confident that he'll be back in 2017 despite a 5-7-1 start to the season. Since taking over as the head coach for Cincinnati back in 2003, the Bengals have gone 116-99-3 in the regular season. That record isn't exactly stellar, but even more damming is the fact that the Bengals have gone 0-7 in the playoffs under Lewis.
Lewis and the Bengals face a tough matchup this week going against a talented Pittsburgh Steelers offense with players like Le'Veon Bell, Ben Roethlisberger and Antonio Brown. Cincinnati's offense is going to struggle to keep up considering they rank near the bottom of the league, so they'll need their defense to step up in a big way if they want to avoid getting swept by their AFC North rival.
A loss on Sunday would end the team's chances of putting up a winning season, and could finally send Lewis packing.
Dec 11, 2016; Santa Clara, CA, USA; New York Jets head coach Todd Bowles on the sideline during the fourth quarter against the San Francisco 49ers at Levi
Todd Bowles
New York Jets
The New York Jets will be taking on the Miami Dolphins in the first Saturday game of the season, and you can be certain that I won't be watching it.
A 4-9 Jets team taking on a Dolphins squad without starting quarterback Ryan Tannehill sounds about as exciting as watching paint dry. This contest has 10-7 written all over it, and if Bowles is on the wrong end of that result, he's probably going to get canned.
The quarterback situation is an absoulte disaster, and Bryce Petty will be trying to prove that he's worth a roster spot in 2017. Ryan Fitzpatrick will be a free agent this offseason and is definitely leaving while second-round pick Christian Hackenberg has yet to even see the field.
Bowles took a team that looked like a playoff contender last season and helped them regress back to a typical Jets team. Fans are dying to see the Jets make another Super Bowl run, but that's not going to happen as long as Bowles is the head coach.
Nov 7, 2016; Seattle, WA, USA; Buffalo Bills coach Rex Ryan reacts during a NFL football game against the Seattle Seahawks at CenturyLink Field. Mandatory Credit: Kirby Lee-USA TODAY Sports
Rex Ryan
Buffalo Bills
This season may not be going the way that the Buffalo Bills were hoping it would, but none of that matters this week. If they lose to an 0-13 Cleveland Browns team on Sunday, then they're going to be the laughing stock of the NFL.
Rex Ryan's job is simple this week: don't embarrass yourself. After starting the season at 4-2, the Bills have gone 2-5 in their last seven games, and Ryan's future in Buffalo is starting to look like it's in jeopardy.
The Bills have the second-worst passing offense in football, averaging just 184 yards through the air per game. The team has looked flat over the past couple of weeks, but they have the chance to turn things around with three final games against the Browns, Dolphins (sans-Tannehill) and Jets.
Ryan has a chance to save his job by winning out and going 9-7, but first he needs to avoid falling flat on his face by losing to Cleveland. This might be the least exciting football game of the NFL season, but it could mean a lot in regards to the future of Ryan in Buffalo.
More from FanSided
This article originally appeared on
---
---