National Football League
National Football League
NFL attempts to globalize football
Published
May. 17, 2013 1:00 a.m. ET

In downtown Atlanta sits Centennial Olympic Park and its iconic Fountain of Rings that celebrates the spirit of international athletic competition.
About 40 miles away, the Atlanta Falcons are a living embodiment of the worldwide entity the NFL hopes to become.
The Falcons employ five staff members with direct lineage to countries where American football isn't even a blip on the sports radar, including the league's first scout with a Korean background (Sae Woon Jo). There are three players born outside the U.S. on Atlanta's roster, excluding tight end Tony Gonzalez, who is one of the NFL's few players with Hispanic heritage.
To top it off, the team's general manager was raised in Canada and has spent time coaching in Tokyo for a corporate football team established by Hitachi.
"I believe this kind of diversity has value, especially given the fact the league has emphasized the importance of outreach with all ethnicities," Falcons GM Thomas Dimitroff told FOXSports.com in a telephone interview. "It has helped us become more well-rounded with multiple approaches that have generated new ideas, new energy and some thinking outside the box.
"We don't go out and try to hire people from places like Nigeria just because we think we have to. That's not our goal here. We're trying to strengthen our staff. It just so happens that so many more people are coming to the forefront from different countries and backgrounds."
If the efforts of the NFL and the USA Football youth governing body prove successful, what the Falcons are doing is just the beginning for American football globalization.
The word "beginning" must be emphasized. The likelihood of games being played on Mars is greater than the sport enjoying the same worldwide popularity it has in the U.S. The NFL isn't that far removed from the days when the only players with European backgrounds were kickers who converted from soccer like Garo Yepremian and the late Tony Fritsch.
Major League Baseball, the NBA and NHL have far more traction internationally based upon the popularity of their sports, as well as players in those leagues from a much wider swath of countries. Even in places where interest has grown, football remains far more of a curiosity than something woven into the national fabric.
The cloth, though, is slowly being made.
The 2013 NFL Draft served as a showcase for the sport's current appeal and the type of talent that could be culled with further expansion outside the U.S. 10 foreign-born players were selected, including five in the first two rounds – Detroit defensive end Ziggy Ansah (Ghana), Cincinnati defensive end Margus Hunt (Estonia), Indianapolis outside linebacker Bjoern Werner (Germany), Oakland tackle Menelik Watson (England) and Carolina defensive tackle Star Lotulelei (Tonga). Aspiring defensive lineman Lawrence Okoye, an Olympic discus thrower from England, signed with San Francisco as an undrafted college free agent.
With the exception of Lotulelei, who moved to the US when he was 8 years old, all of the aforementioned draft picks are playing football as a second sport. Watson and Ansah came to the U.S. as basketball players. Hunt — an amateur standout in the shot put, discus and hammer throw — left Estonia to train with the Southern Methodist University track coach. Werner was introduced to football as a 12-year-old by a friend at school and then learned more about it by playing video games.
All four players were still drafted earlier than most of their more experienced college peers. No wonder Dimitroff gets excited when thinking about the potential of future international talent being indoctrinated in football at a younger age.
"We may be at the tip of the iceberg with this," Dimitroff said. "Some very talented athletes from other countries as they learn our game and nuances will begin to excel more than others have in the past.
"I think we've become a lot more open-minded to the fact we will invite players outside of our country where there was once a stigma attached about not having a true understanding of football. We now say that while they may not have a true understanding yet, the potential athleticism and phenotype suggest there's some serious upside."
Nobody believes this more than Carl Peterson.
When serving as Kansas City Chiefs general manager, Peterson was a strong advocate of the NFL Europe developmental league that folded in 2007. He is now chairman for USA Football, which is considered the model for international youth leagues to follow. The group also has close ties with the NFL through an emphasis on player safety and proper tackling techniques for both male and female players.
The sport has grown enough that the International Federation of American Football holds annual competitions with a global flare. The 2013 IFAF Women's World Championship will be played in Vantaa, Finland this summer with a six-team tackle tournament that includes clubs from Spain, Sweden, Finland, Canada, Germany and the US.
Peterson remembers seeing Werner shine for a German youth team during an IFAF tournament. Even with the U.S. fielding talent that would eventually reach the NFL like New York Giants running back David Martin and two 2013 New York Jets draft picks (offensive linemen Brian Winters and Oday Aboushi), those squads aren't as dominant in international competition as in prior years. Team Canada is the reigning IFAF under-19 champion after defeating the U.S. in 2012.
The more players develop, the greater the likelihood that ancillary football positions like coaches, referees, scouts and trainers also can be groomed as potential NFL hires.
"The number of international competitors has increased and the level of play has dramatically improved," Peterson told FOXSports.com in a telephone interview. "Before it was basically just a club football situation where a lot of expatriates were playing and keeping a version of our game alive in Europe or wherever they may be. Today, it's become bigger depending on where on the globe you're looking."
Peterson said that NBA commissioner David Stern stressed the importance of globalization with Paul Tagliabue when he was NFL commissioner.
"Stern would always talk about how Dirk Nowitzki make the Germans all of sudden find out that basketball was a pretty good game," Peterson said.
Peterson laments the NFL pulling the plug on NFL Europe, which fielded five German teams and one in Amsterdam during its final incarnation.
"For us, we could take young NFL players and develop them in the springtime in countries where they're still teaching how to play the game," he said. "Eventually, we would have developed some foreign players to play our game at the NFL level."
Tagliabue's replacement Roger Goodell quashed NFL Europe for several reasons. A source told FOXSports.com some team owners had balked about paying $500,000 apiece annually to subsidize the league without seeing substantive financial or personnel returns.
The league also shifted its international focus. There was a belief that a minor-league product like NFL Europe wouldn't sell the game, plus too many countries were being targeted.
The NFL is now concentrating primarily on Canada – where the Buffalo Bills play one regular-season game annually in Toronto – and the United Kingdom. The league will play two regular-season contests in London for the first time in 2013 with Minnesota vs. Pittsburgh and Jacksonville vs. San Francisco. The Jaguars, which have struggled to generate strong local interest, will also shift one home game to Wembley Stadium from 2014 to 2016.
NFL Vice President of International Chris Parsons said the Steelers-Vikings and 49ers-Jaguars games sold out within a month last fall after tickets went on sale. Critics who believe the league is wasting its time and resources on globalization efforts claim the sellouts stem primarily from those seeing the NFL as a curiosity or once-a-year entertainment spectacle like the circus or WWE.
Parsons said NFL research conducted since 2009 shows growth to more than one million avid football fans in the United Kingdom. The number of business partners has leapt from two sponsors when the NFL played its first regular-season game at Wembley Stadium in 2007 to 12 for this year's games.
"Big global companies now see the value and potential of working with us in the marketplace," Parsons told FOXSports.com.
Parsons said NFL research shows strong fan interest in Mexico, Western Canada and Quebec, a province where the league has worked with television providers to supply more coverage. The NFL, though, has no immediate plans to stage games in any of those areas. Parsons said the NFL is waiting for improved stadiums in Mexico before looking at the league's first return since 2005.
"You can't take a broad regional- or continent-based approach to the development of your sport," Parsons said. "You have to work hard for a number of years to really embed a fan base and put in the right level of connectivity in market focus.
"Our view is that the few places we focus on do brilliantly well. Once we're done establishing ourselves, we'll look at other places."
One major boost toward football's globalization is getting the sport sanctioned by the International Olympic Committee. That would free government money toward football in countries with sports ministries. And even though it remains highly unlikely that traditional 11-on-11 football would ever become an Olympic event, IOC acceptance could someday lead to a 7-on-7 version of the sport much like with what has happened with rugby.
The IOC decision on IFAF's application will be announced by June, according to a USA Football spokesman.
"With IOC recognition, the expectation is that you would end up having more competitions," Parsons said. "You would see more and more leagues and that would generate incremental interest … It wouldn't open the floodgates per se but the argument would be a lot stronger as far as federations applying for local funding."
New York Giants defensive tackle Markus Kuhn was given a first-hand reminder of how far football is behind other sports globally during a recent trip home to Germany. Kuhn attended several practices of his former youth team in Weinheim where he first embraced playing the game.
"People don't really understand what it takes to play football at a higher level," Kuhn told FOXSports.com. "You can't just practice twice a week and play. It's too dangerous. You have to get your body in good shape because the risk of injury is too high and you have to make a commitment."
Kuhn personally made that commitment, traveling with his father to the US in pursuit of a college scholarship. With a DVD of his workouts and German youth games in hand, one of Kuhn's cold-call visits resulted in a scholarship offer to North Carolina State. In 2012, Kuhn joined New England tackle Sebastian Vollmer (Germany) and retired Giants defensive tackle Romeo Bandison (Netherlands) as the only European players ever drafted to that point.
Kuhn hopes the addition of Werner to the NFL ranks serves as inspiration to aspiring football players in Germany where government rules don't allow sanctioned youth leagues until the age of 15 for safety purposes.
"When I played in Germany, I never thought about being able to play in the NFL one day. It just wasn't a realistic goal," said Kuhn, who appeared in 10 games as a rookie with one start before suffering a season-ending knee injury. "I didn't know anybody in the NFL where you say, 'I want to be like him.' There wasn't anybody there.
"Now when a kid starts to play football, they should still know there's an extremely small chance of playing in the NFL. But the fact that there are three people born in Germany here now means there is a chance."
Because it's cost-prohibitive for an NFL team to have full-time global scouting departments, the league's main pipeline for developing international players remains the college ranks that put in the legwork. Dimitroff, though, says having an even greater talent pool to choose from – especially at hard-to-find positions that combine size and athleticism like defensive end and left tackle – could someday lead to clubs scouting on their own internationally.
"These areas are hotbeds of athleticism," Dimitroff said. "There are big, fast, strong athletes with upside to grow into NFL players. These guys may someday be coming in waves."
That would help make the world a smaller place for the NFL.
---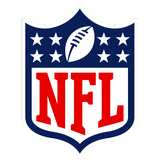 Get more from National Football League
Follow your favorites to get information about games, news and more
---