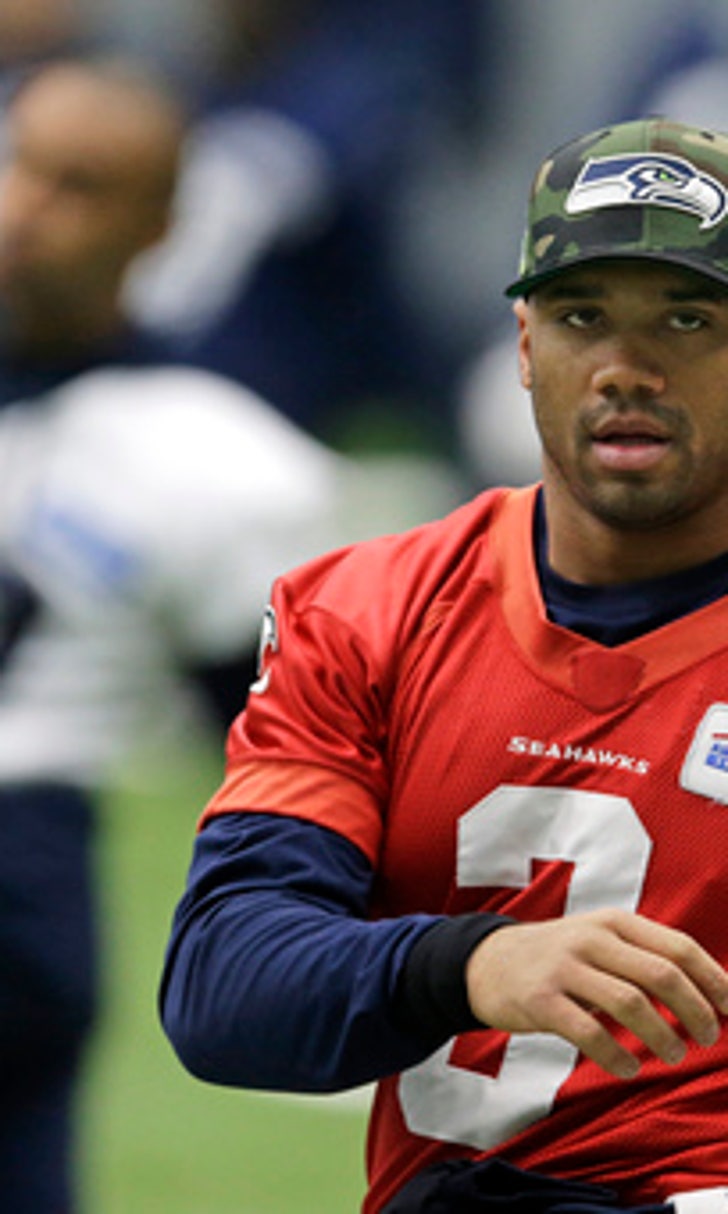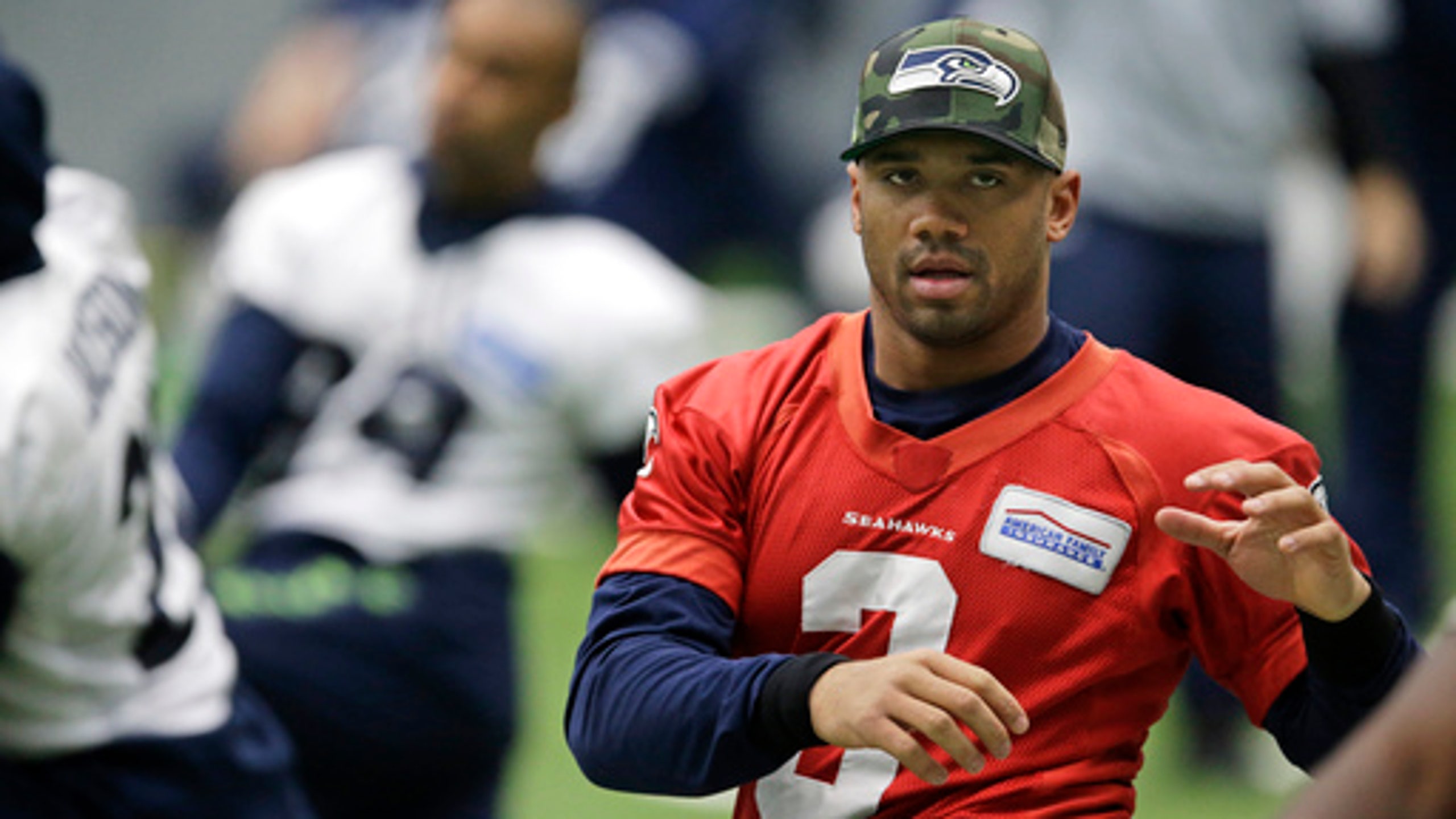 NFL a passing league, only 1 1,000-yard rusher in playoffs
BY foxsports • January 8, 2016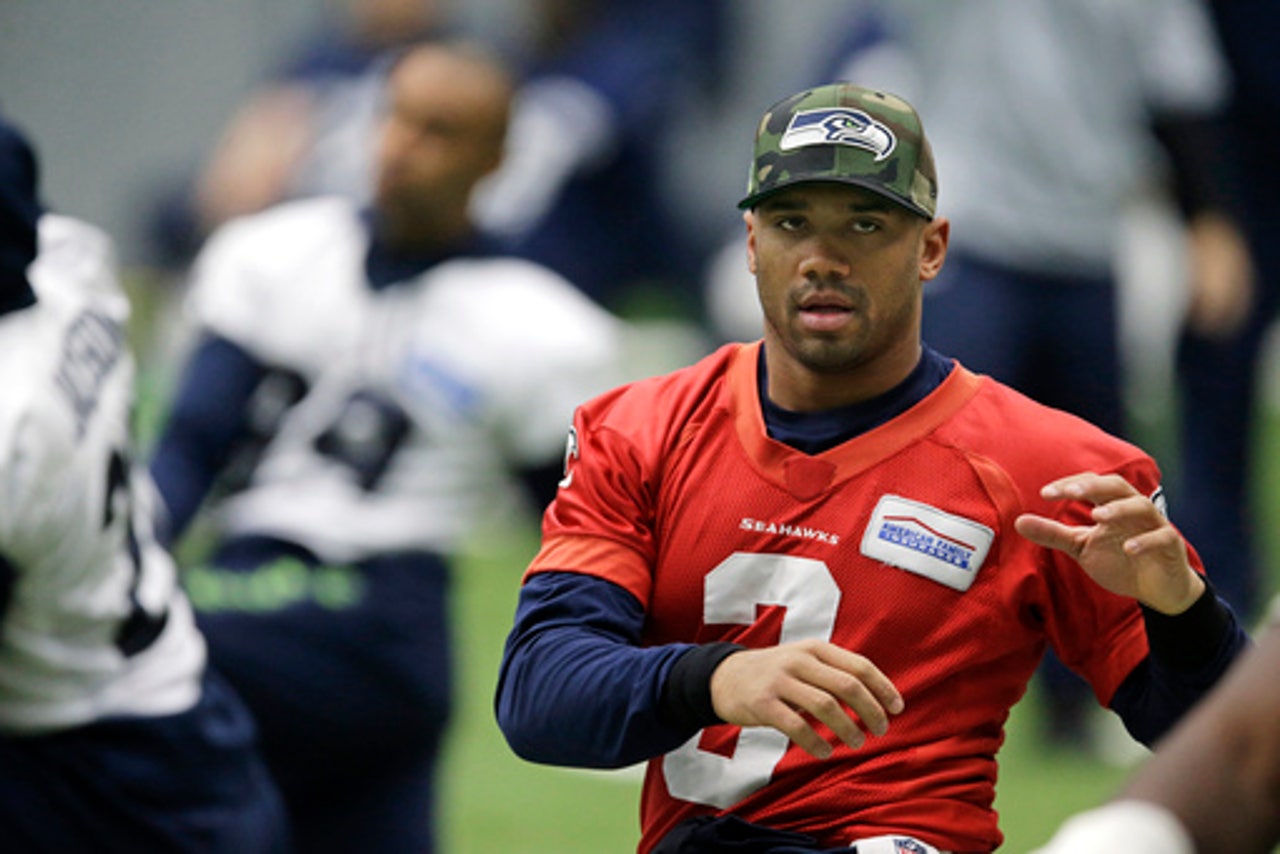 The NFL turned into a passing league years ago, so it's no surprise there's only one 1,000-yard rusher in the playoffs. Minnesota's Adrian Peterson led the league with 1,485 yards rushing and he's the only one of the seven backs to surpass 1,000 still playing.
That doesn't mean the other 11 playoff teams can't run the ball.
Injuries kept a few guys from reaching 1,000. Carolina's Jonathan Stewart (989) and Pittsburgh's DeAngelo Williams (907) came close. The Panthers also got 636 yards rushing and 10 TDs on the ground from quarterback Cam Newton. Denver got 863 yards from Ronnie Hillman and 720 from C.J. Anderson. Jeremy Hill and Giovani Bernard combined for 1,524 yards for Cincinnati.
By the way, 11 players in the playoffs had 1,000 yards receiving.
---
IMPROVING RHODES: Minnesota Vikings cornerback Xavier Rhodes has worked his way into being one of the league's best in coverage under the tutelage of coach Mike Zimmer and defensive backs coach Jerry Gray. But even in his third year the 2013 first-round draft pick endured his share of growing pains.
The struggles weren't so much about getting beaten by receivers as they were about being too physical and committing costly penalties.
Rhodes was flagged seven times for holding this season, the second most in the NFL behind Brandon Browner of New Orleans with 11. Rhodes was also called four times for pass interference, tied for fourth most in the league, with Desmond Trufant of Atlanta the leader with six. Rhodes took one personal foul penalty, too.
Nine of those 12 flags against him were accepted by the opponent.
At one point earlier in the season, Gray made Rhodes put on boxing gloves in practice so he'd learn better how to cover a receiver without risking a penalty. Using an open hand, instead of a closed fist, was one change he made.
''I just had to change up my technique. That's all it was,'' Rhodes said. ''Me being too aggressive down the field, I just had to learn to know where the receiver was at, and not to push him around or grab him too much. So that was the main goal. That's what we worked on.''
---
COMIC BOOK RUSSELL: Seahawks quarterback Russell Wilson is now getting immortalized in a comic book.
STORM Comic's released this week a comic book based around the two-time Super Bowl quarterback, the latest athlete to be profiled by the company. The comic, ''Fame: Russell Wilson,'' was released in print and digital platforms.
Writer Michael Frizell said he is not into football, but was drawn to Wilson's story of being a third-round pick by the Seahawks in 2012 and earning the starting quarterback job as a rookie. Wilson led Seattle to its first Super Bowl title a year later and back to the Super Bowl a season ago before losing to New England.
Wilson signed an $87.6 million, four-year extension with Seattle before the start of this season.
''I'm not a football fan, I'll admit it,'' Frizell said. ''Prior to researching Russell Wilson, the only football biography I ever read was on Joe Namath, but there was something that grabbed me about Wilson's story. I found him to be fascinating.''
STORM Comic's has previously done biographies of Alex Rodriguez, Jackie Robinson and David Beckham among others.
---
THE LONG ROAD: Wherever the Rams call home next season, defensive end Chris Long is determined to be a factor.
''It's no secret I haven't been myself for two years, and that's something I've got to earn back,'' the 30-year-old Long said. ''I look forward to that challenge, I'm very motivated to get back to being me.''
The second overall pick of the 2008 draft averaged 11 sacks and started every game over a three-year stretch from 2011-13. The last two seasons, he's been dogged by ankle and knee woes and has totaled 11 starts and just four sacks.
Much of this year, he was a backup behind William Hayes.
''I don't want to play this game if I'm not going to be myself,'' Long said. ''It's no fun being average.''
---
STAY HEALTHY: The biggest difference in the Bengals heading into the playoffs this season was that everyone was still on board.
The Bengals were missing a lot of their stars - including receiver A.J. Green - when they lost their opening-round game in Indianapolis last year, their fourth straight playoff loss. It's totally different this time around. The Bengals finished the regular season with only three players on injured reserve, the fewest in the league. None of them was a starter. They added two backups to IR during the week.
The defense gave up the fewest points in Bengals history and the fewest in the AFC, in large part because everyone managed to stay healthy.
''I think we have more weapons,'' linebacker Rey Maualuga said. ''With everyone healthy, this team can be as good as any other team in the league that's won Super Bowls or had winning seasons. This is by far the most comfortable I've been going into it.''
Of course, they were missing one key player. Andy Dalton broke his left thumb during a 33-20 loss to Pittsburgh on Dec. 13 and missed the last three games. He was hoping to be ready for the playoffs.
---
HYDE'S PICK: Green Bay Packers defensive back Micah Hyde's experience on the baseball diamond is paying off on the football field.
The third-year player's highlight-reel interception in Sunday's loss to Minnesota was still a topic of discussion this week in the locker room. Playing tight coverage on Mike Wallace, Hyde lunged for a short, wobbly throw from Teddy Bridgewater with a backhanded stab with his right hand while his other arm was pinned behind Wallace. Hyde curled the ball around his wrist and around his arm before falling to the ground.
He looked like a shortstop charging for a short flare in the infield, which shouldn't be that surprising because he played baseball in high school in Fostoria, Ohio.
He got a text from his mother after the Vikings game.
''That's why she put me in baseball,'' Hyde said in relaying her message. ''Those backhand glove saves ... just moving your wrists at all different angles,'' Hyde said. ''But I just (tried) to make a play, stick my hand out and it's probably those sticky gloves that everyone is talking about.''
---
AP Pro Football Writers Barry Wilner, Dave Campbell and Rob Maaddi, and Sports Writers Joe Kay, Genaro C. Armas, Tim Booth and R.B. Fallstrom contributed to this notebook.
---
AP website: www.pro32.ap.org and www.twitter.com/AP-NFL
---
---