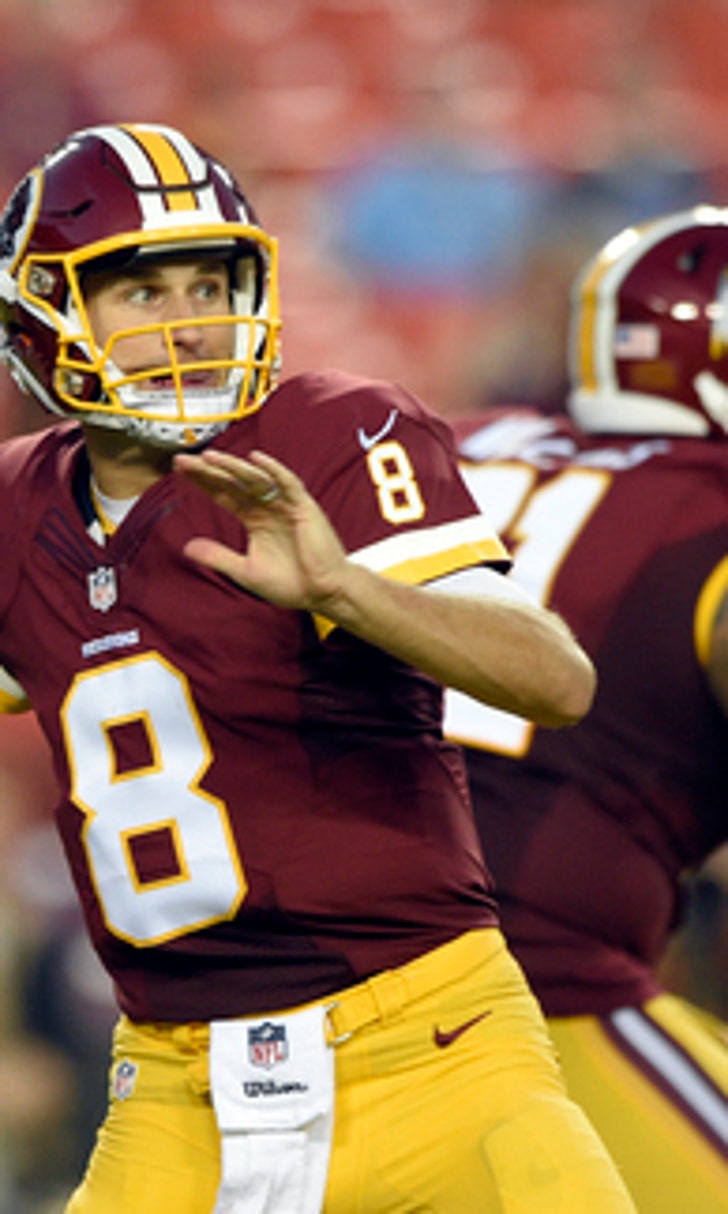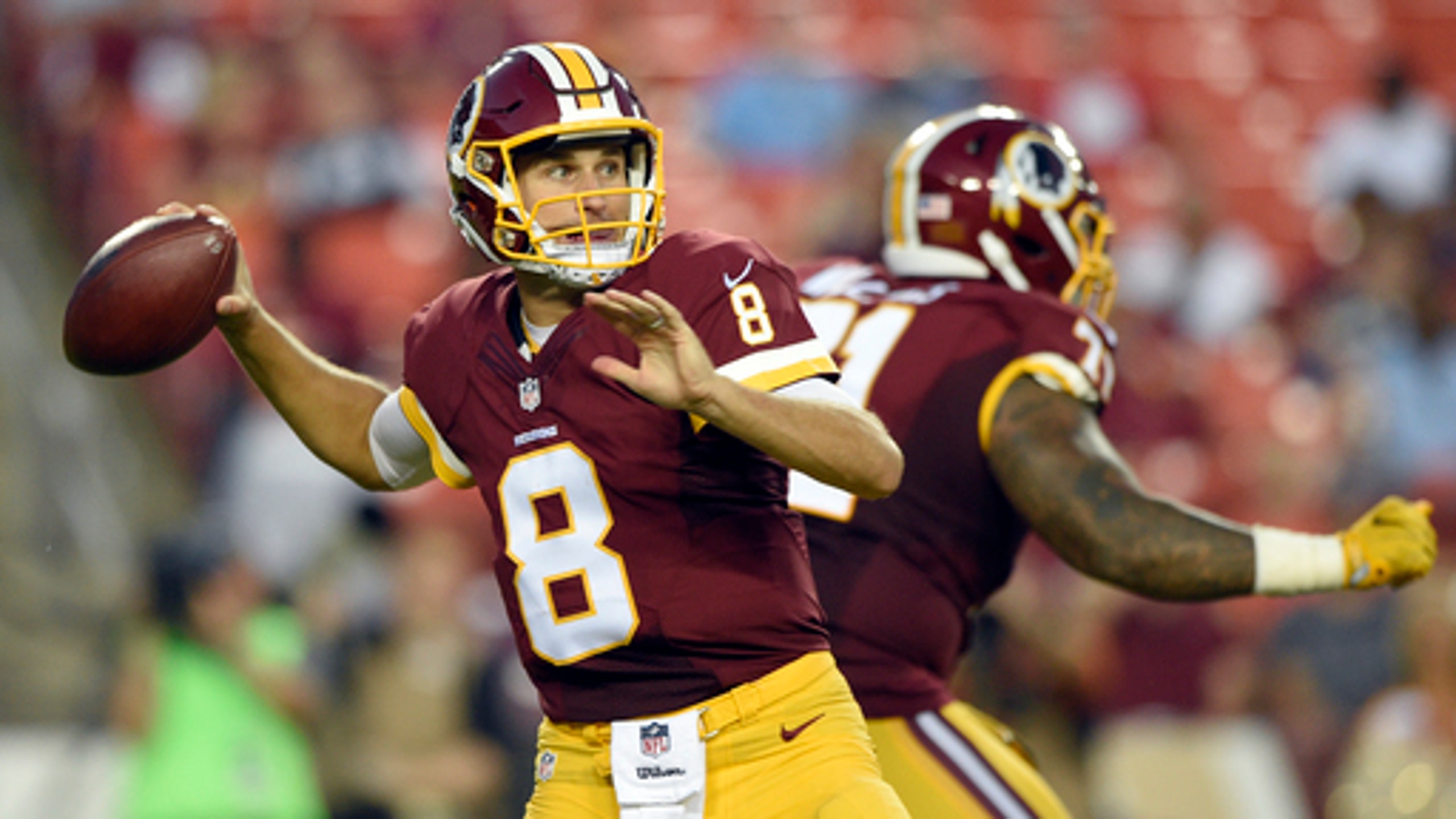 NFL 2016: NFC East champ Redskins still have lots to prove
BY foxsports • September 5, 2016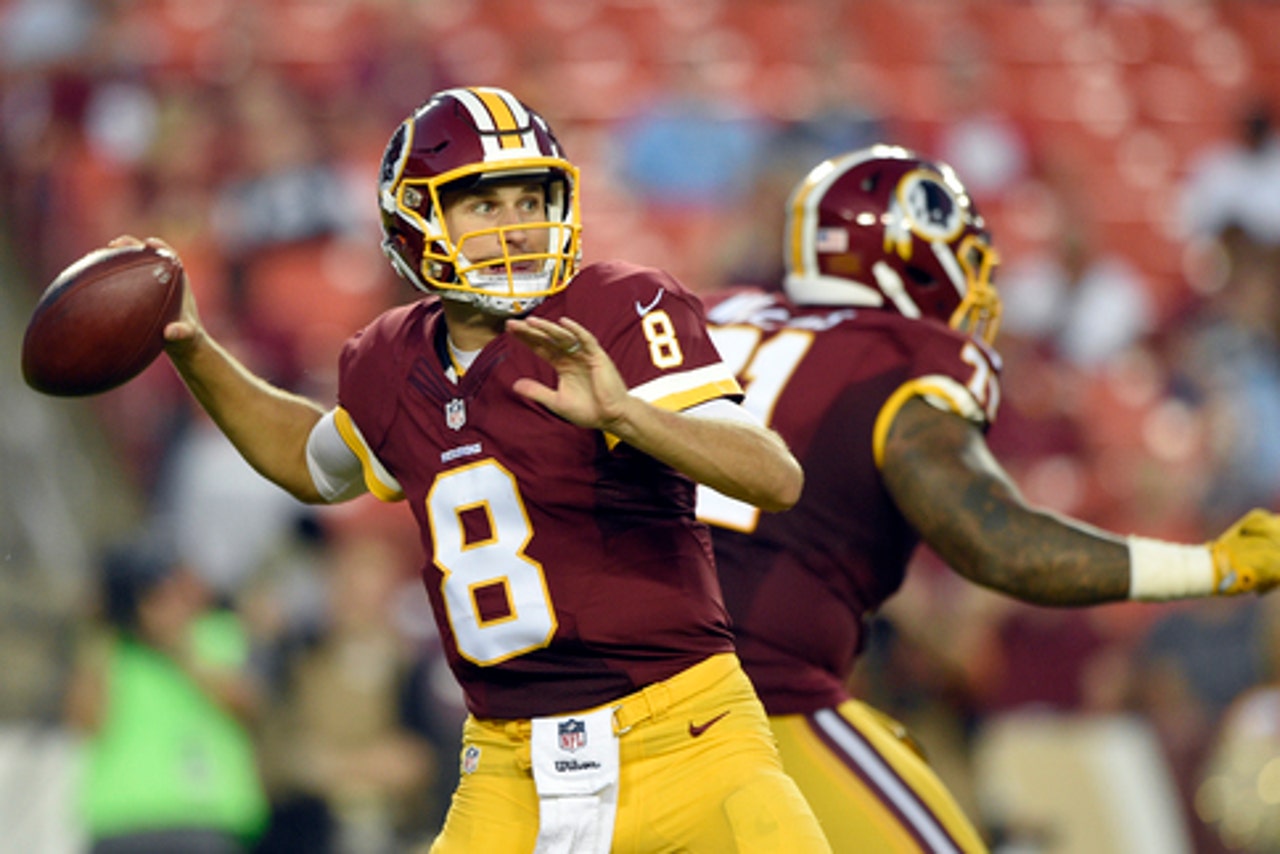 ASHBURN, Va. (AP) Sometime before the Washington Redskins open the season, coach Jay Gruden may pull out the tape of a first-round playoff loss to the Green Bay Packers to remind players new and old of what went wrong.
''It's something we all learned from, we're all sick about still,'' Gruden said. ''If you're a competitor and you lose at home in the playoffs, it's something that you'll never forget.''
The Redskins don't forget the end, and skeptics remember that the team went winless against winning teams last season but still captured the NFC East. Washington isn't any less likely to win the division this season, especially after Dallas Cowboys quarterback Tony Romo's injury, yet players still believe they have plenty to prove.
''We've got to show that it wasn't just a one-hit wonder thing last year,'' linebacker Ryan Kerrigan said. ''We've got to show that we can be a consistent winning franchise.''
Back-to-back playoff appearances would go a long way toward illustrating that the Redskins are at least building toward consistency. But remaining atop the division will be more of a challenge facing a first-place schedule than it was last year with a last-place schedule.
Still, the Redskins may be better on paper than in 2015 with Kirk Cousins in his second year as starting quarterback, many of the same receivers to throw to and a defense bolstered by the signing of All-Pro cornerback Josh Norman. Continuity has replaced distractions and strong drafts have stockpiled usable talent.
''The job that the front office has done will continually add depth to this team and continually add playmakers and cornerstones to this team,'' four-time Pro Bowl left tackle Trent Williams said. ''The confidence just comes along with it. We know we're a talented bunch, but at the same time we know that you can't win a game on paper. Our plan is to go out and prove it on Sundays.''
Five Sundays - and Thanksgiving - against the Cowboys, Philadelphia Eagles and New York Giants could make the difference. Norman signed a $75 million, five-year deal to face the likes of Dez Bryant and Odell Beckham Jr., after Washington ranked 25th in the NFL in pass defense last season.
Cornerback-turned-safety DeAngelo Hall called this secondary ''the best group I've ever been around,'' counting the Oakland Raiders' 2008 group that featured Hall, Nnamdi Asomugha, Gibril Wilson, Stanford Routt and Chris Johnson. Cousins' throwing targets of tight end Jordan Reed and receivers DeSean Jackson and Pierre Garcon are back, too.
And there's certainly no shortage of motivation for Jackson and Garcon, each in the final year of his contract. Garcon was with the Indianapolis Colts when they were a perennial playoff team and went to a Super Bowl, so he knows it takes more than hunger and desire to win consistently and prove doubters wrong.
''We're putting the pieces together to head in that direction, but we've got a lot of things to work on,'' Garcon said. ''Indy wasn't Indy all in one year. It takes time, just like New England takes time. ... You just have to keep the pieces together and keep them working.''
Here are five things to watch for with the Redskins this season:
TOUGH SKEDDING: After opening at home against the Pittsburgh Steelers on Monday night, the Redskins still have to visit the reigning NFC West-champion Arizona Cardinals and AFC North-champion Cincinnati Bengals and host the NFC-champion Carolina Panthers and NFC North-champion Minnesota Vikings. Six games against playoff teams, including a rematch against Green Bay, will test Washington all season.
CHIP ON COUSINS' SHOULDER: How does a quarterback who threw for 4,166 yards and 29 touchdowns with a league-best completion percentage of 69.8 get to feel underappreciated? When he doesn't have a long-term deal - and Cousins will make $19.95 million on the franchise tag while trying to prove he deserves a major commitment.
RUNNING OF THE JONES: With Alfred Morris in Dallas, Matt Jones will be relied on as the No. 1 running back, though undrafted rookie Robert Kelley could push for an increased workload after an impressive training camp. Jones missed much of the preseason with a shoulder injury that bears watching.
RUSH HOUR: Linebacker Junior Galette will miss another season after tearing his other Achilles tendon, so it's on Kerrigan, defensive end Chris Baker and others to improve the pass rush that was middle of the pack last year. Norman's presence can't hurt in that department if he's as good as advertised.
NORMAN THE TARGET: Norman's performance will be watched closely because of his inflammatory offseason comments, his contract and huge expectations. No. 2 cornerback Bashaud Breeland may be just as good and has a chance to show it if quarterbacks avoid Norman at all costs.
---
AP NFL website: www.pro32.ap.org and www.twitter.com/AP-NFL
---
---