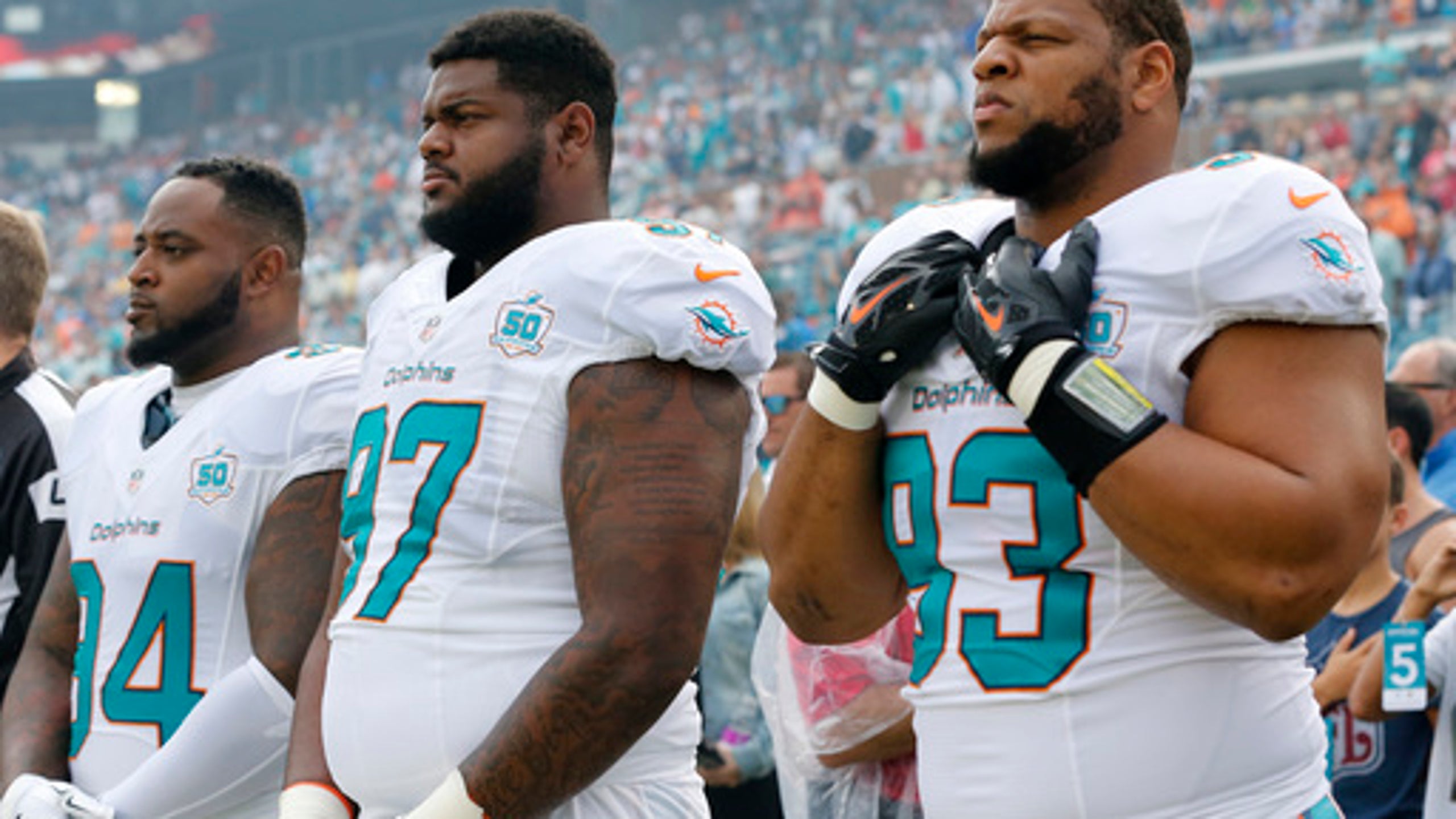 NFL 2016: Dolphins look to end 7-season playoff drought
BY foxsports • September 5, 2016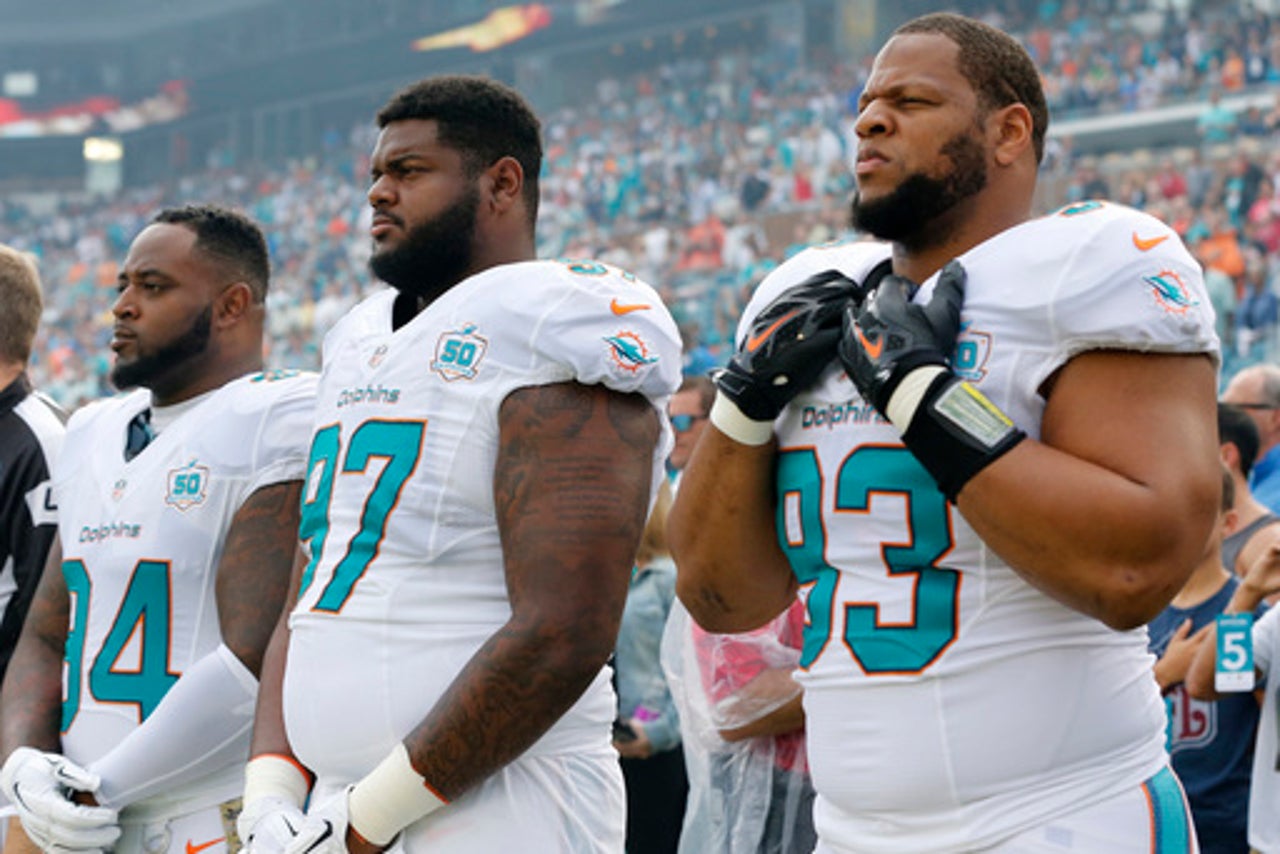 MIAMI (AP) For the Miami Dolphins, the usual optimism of training camp lasted only until the first scrimmage, when a dismal showing by the offense prompted all kinds of dire commentary about how 2016 was going to be more of the same.
Tackle Branden Albert, not one to overreact after nine years in the NFL, suggested waiting a few more weeks before drawing conclusions.
''I don't know why everybody is getting their panties in a bunch,'' Albert said. ''We will see when the time is right.''
While Albert preaches patience, long-suffering Miami fans are anxious to know whether things will be different under Adam Gase, the team's ninth coach since 2004.
Gase won raves for his work with Jay Cutler, Peyton Manning and Tim Tebow, and now he'll try to help Ryan Tannehill become a winner.
''He's an expert in pushing guys to reach their potential,'' Tannehill said, ''and I'm excited to have him.''
Gase has given Tannehill broader flexibility to change plays, and urged the easygoing Texan to assume more of a leadership role as he begins his fifth NFL season. Tannehill's resume includes 15,460 yards passing and 87 touchdowns while starting every game, but he has yet to lead Miami to a finish above .500, much less a playoff berth.
The biggest thing Gase could to do to help Tannehill is provide him with better protection. Tannehill has been sacked 184 times since 2012, most in the NFL.
Here are the other key issues that will help determine whether the Dolphins earn their first playoff berth in eight years:
BLOCKING: The offensive line has been the biggest culprit during Miami's postseason drought, but the unit could be much improved thanks to the addition of first-round pick Laremy Tunsil, touted by some as the best player in the draft.
The Dolphins' novel solution to their blocking woes will likely be to start four left tackles, although Albert will be the only one lining up at that position. The others with experience at left tackle are Tunsil at left guard, veteran newcomer Jermon Bushrod at right guard and Ja'Wuan James at right tackle. Center Mike Pouncey will anchor the unit when he returns from a preseason hip injury.
COMEBACK BIDS: The Dolphins have two worrisome Achilles' heels, belonging to running back Arian Foster and defensive end Cameron Wake. The pair of four-time Pro Bowlers are trying to come back from Achilles' tendon surgery last year.
Newcomer Foster could provide a big boost because the Dolphins have no other established running back. Jay Ajayi began training camp with the No. 1 unit after rushing for 187 yards as a rookie, but was unimpressive during the exhibition season.
Wake, who has 70 career sacks, might assume a new, career-extending role as a pass-rush specialist on the Dolphins' deep defensive line.
DEFENSIVE WORRIES: Wake, newcomer Mario Williams and Ndamukong Suh give Miami a trio of four-time Pro Bowlers in the front four.
''We have great potential,'' new defensive coordinator Vance Joseph said. ''Those guys have a history of being great pass rushers, but that's on paper. Until we do it, nothing is solid.''
And the rest of the defense could cause Joseph headaches. Miami swung a trade to acquire middle linebacker Kiko Alonso and cornerback Byron Maxwell, but there were reasons (injury and underperformance) the Eagles let them go. And the Dolphins must count on a rookie, second-round draft pick Xavien Howard, at the other cornerback spot.
TOUGH SCHEDULE: Perhaps the toughest early schedule of any team includes games at Seattle and at New England to start the season, so the Dolphins will likely find out quickly how Gase handles losing.
The home opener is Sept. 25 against Cleveland, which will showcase the results of a $500 million stadium renovation that includes a flashy canopy and new video boards. All the stadium needs now is a winning team.
---
AP NFL website: www.pro32.ap.org and http://twitter.com/AP-NFL
---
Follow Steven Wine on Twitter: http://twitter.com/Steve-Wine. His work can be found at http://bigstory.ap.org/content/steven-wine
---
---