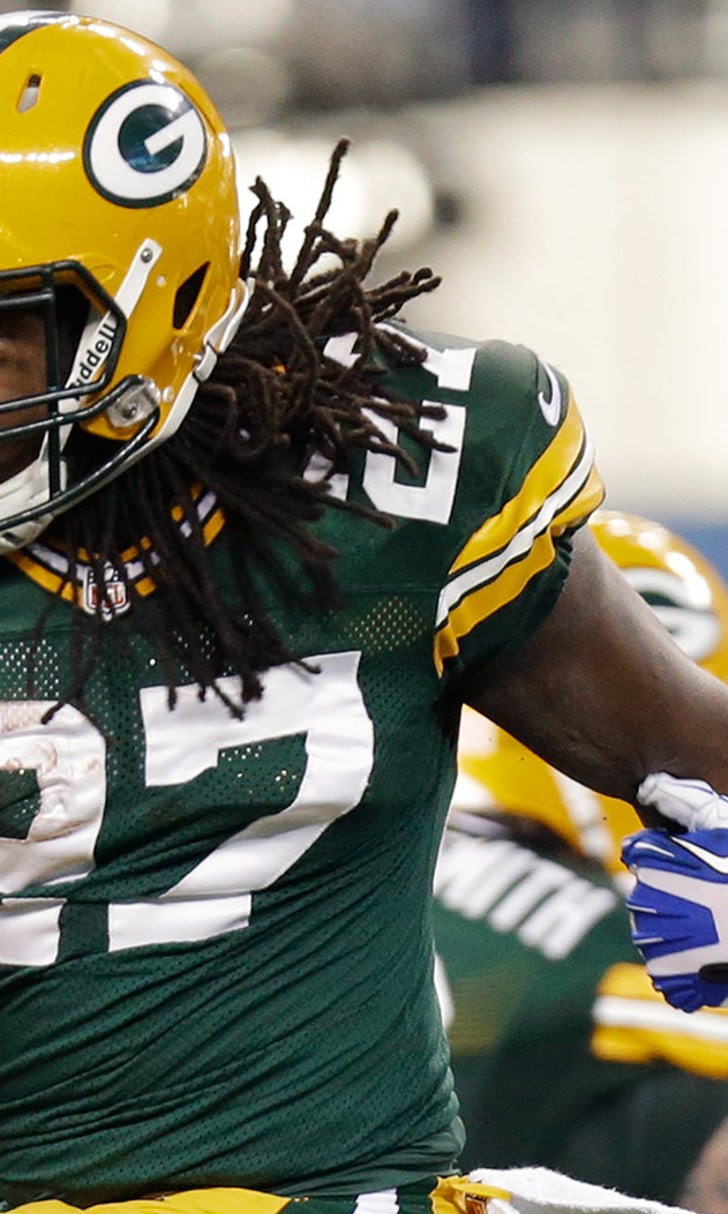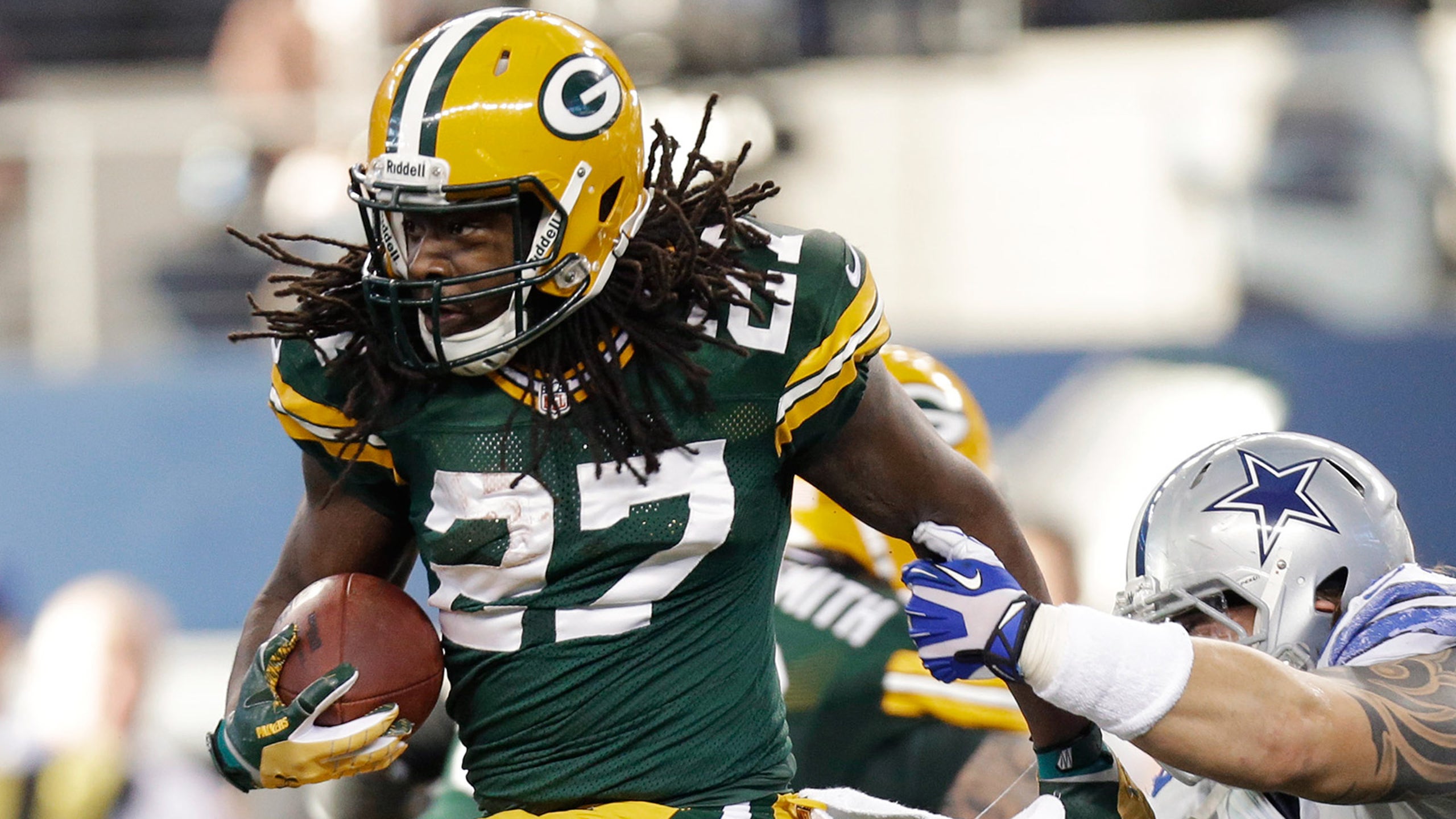 NFC North scouts praise Green Bay Packers' Josh Sitton, Eddie Lacy
BY foxsports • July 27, 2015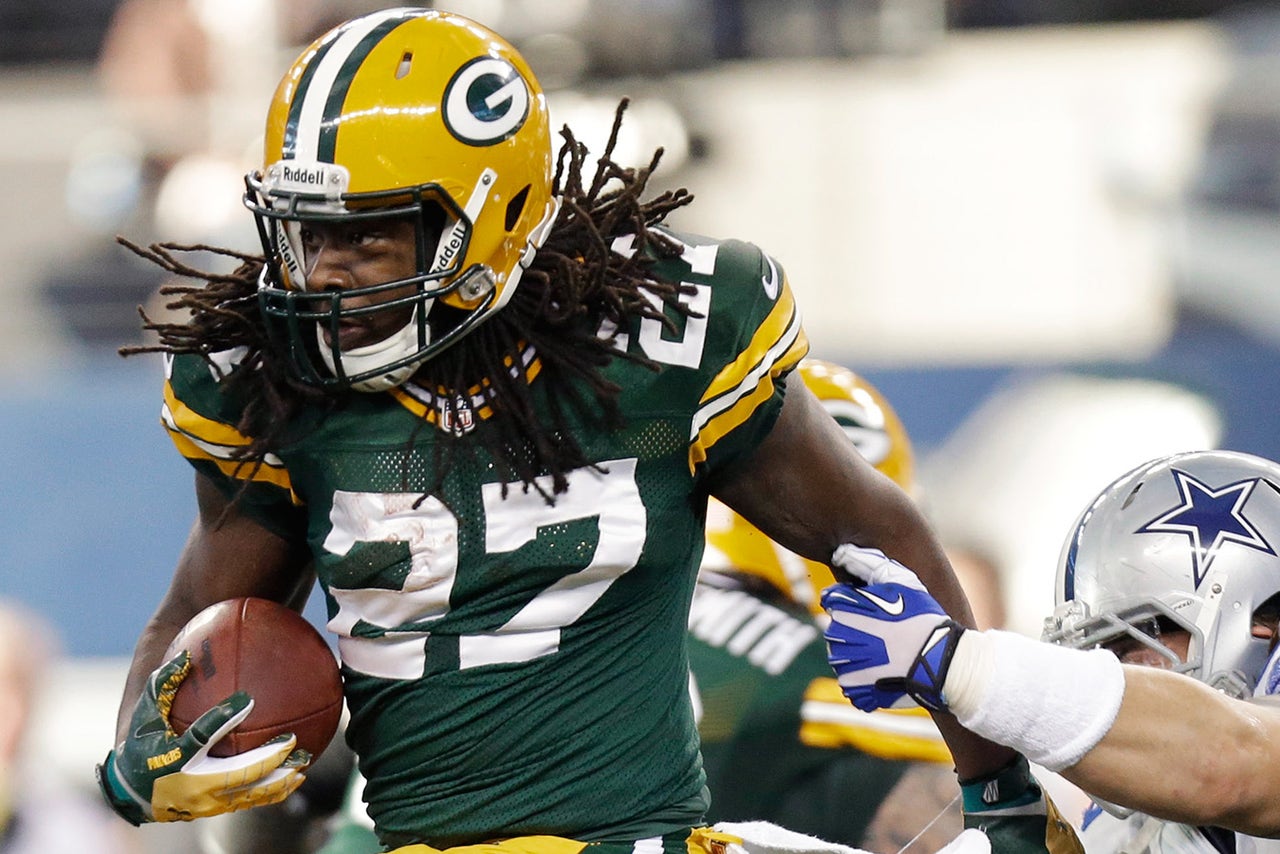 The Green Bay Packers are a talented team on offense, but most of the credit goes to quarterback Aaron Rodgers and the players catching his passes.
The Packers have league-wide standouts at other offensive positions, too. Running back Eddie Lacy is one; guard Josh Sitton is another.
Lacy, listed as 5-foot-11, 230 pounds, is a big, bruising running back who leaves his mark by bowling over defenders.
"He went into a pile of three guys and came out," an NFC North personnel man told Bob McGinn of the Journal Sentinel, citing a specific play of Lacy's last year. "I just couldn't believe it. They gave him their best shot and he left them all on the ground.
"I'll bet he weighs 240, but he plays like he weighs 300 pounds. He's one of the strongest animals I've ever seen. He's a man.
"I thought he would meet his Waterloo at the pro level. He bowled people over in college, but I thought when he got at this level he would struggle against guys bigger and stronger. It really doesn't seem to matter."
While Lacy is compared to an animal, Sitton is only a small step ahead. The 6-foot-3, 318-pound offensive lineman is likened to a caveman. But that's part of what makes him such an effective blocker.
"He looks like he lives in a cave," another unnamed NFC North scout said, via the Journal Sentinel. "But he's a heck of a football player."
Last season, Sitton fought through a toe injury to have one of his best seasons as a pro. He played and started all 16 regular-season games—plus two postseason games—en route to the second Pro Bowl appearance of his seven-year career.
"Big, strong, pretty good athlete, smart, tough," said one scout, per the Journal Sentinel. "All the traits you're looking for in a guard, he's got. He's by far the best of the group."
Sitton and the rest of Green Bay's offensive line helped pave the way for Lacy's 1,139 rushing yards last season. These two are slated to star on the ground again in 2015, whenever Rodgers isn't airing it out.
(h/t Journal Sentinel)
---
---