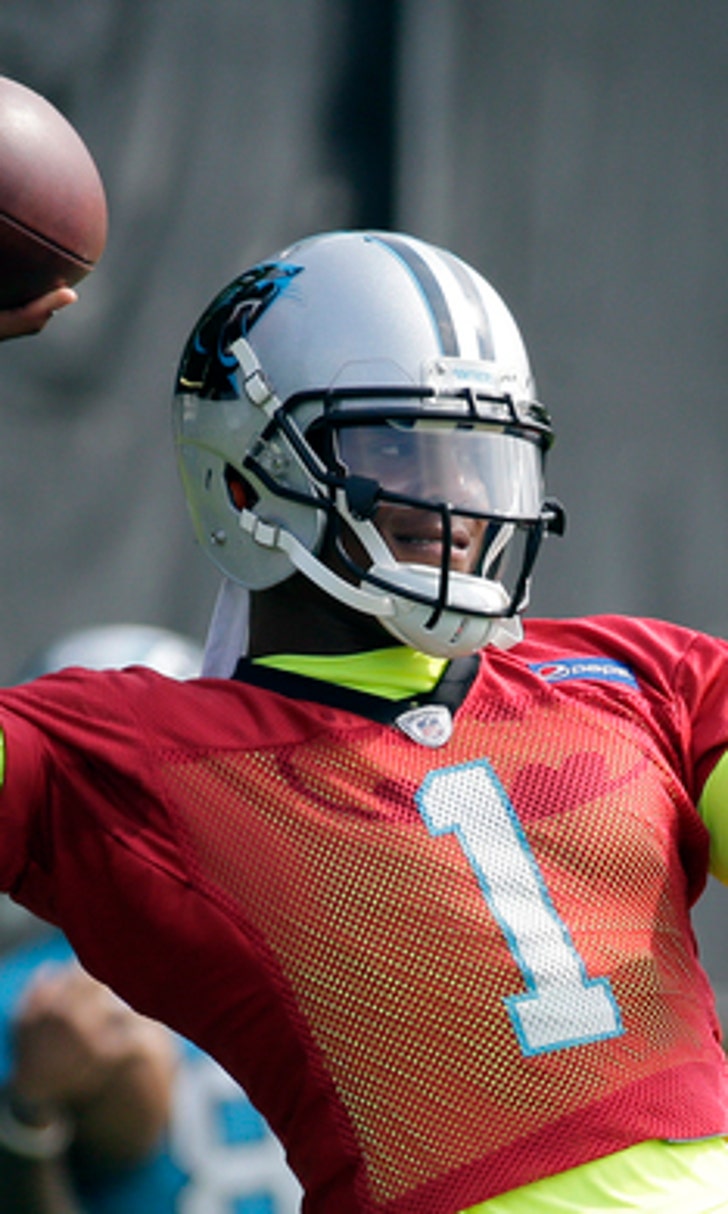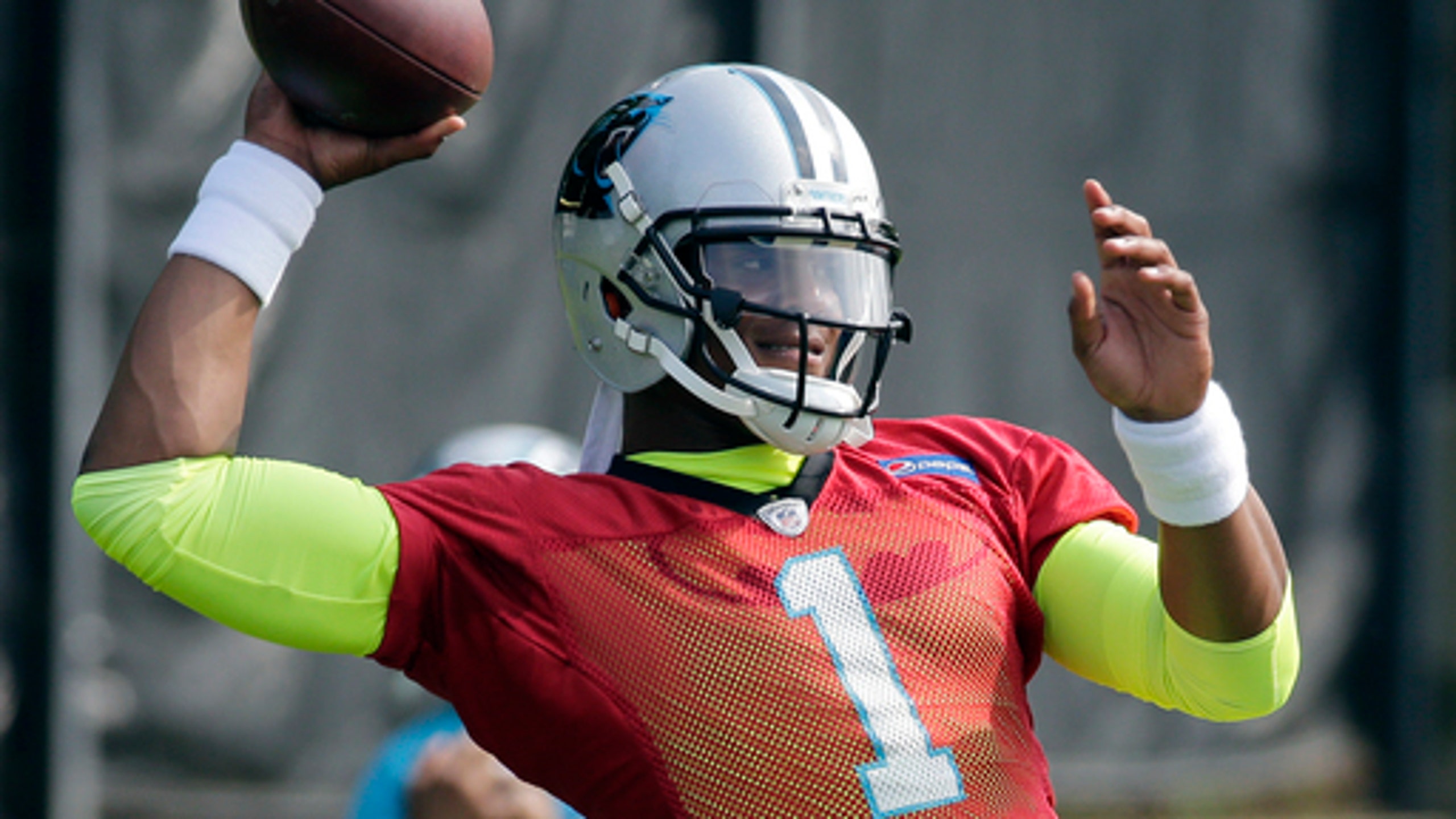 Newton, Panthers battling complacency after Super Bowl loss
BY foxsports • June 16, 2016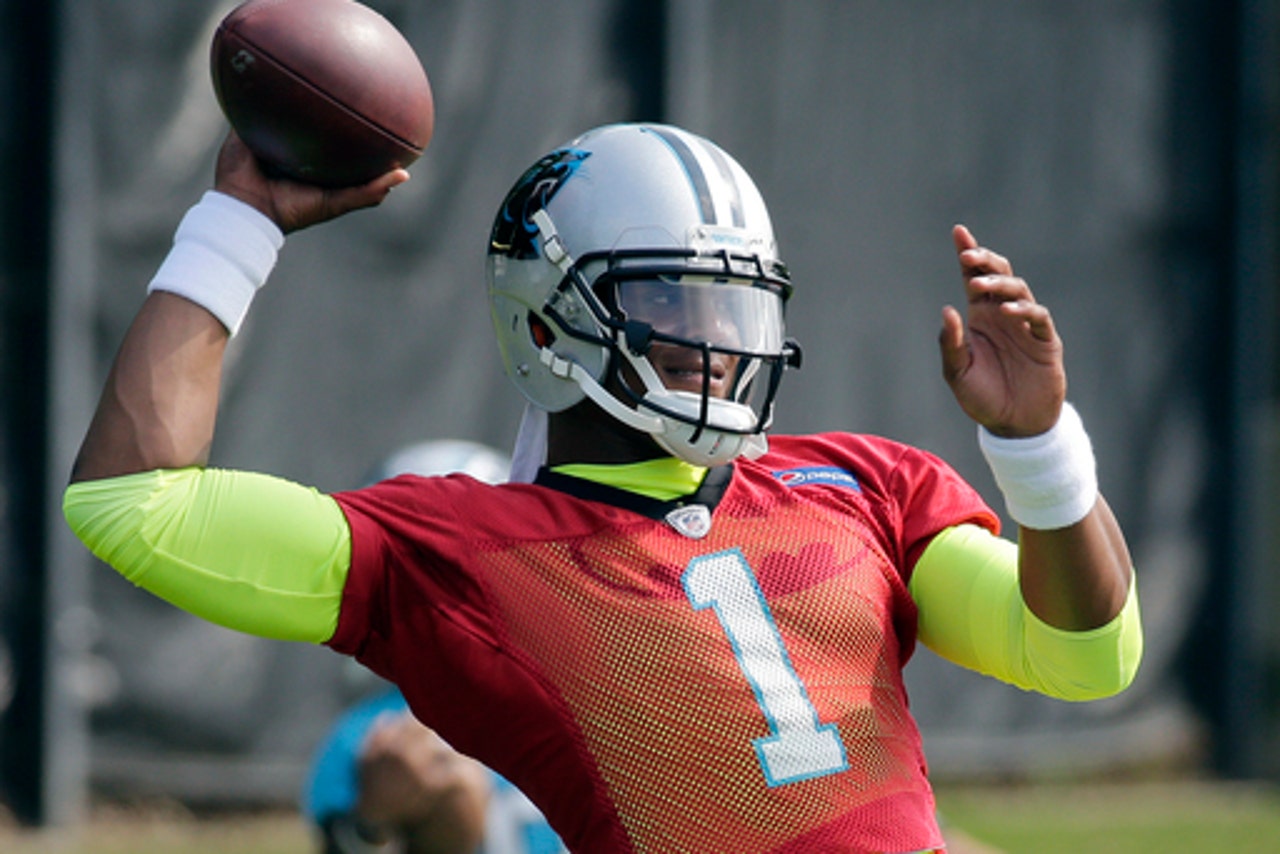 CHARLOTTE, N.C. (AP) Cam Newton isn't focused on this past February's Super Bowl - or the one that will be played next year in Houston, for that matter.
The league's MVP said he's all about the present - and improving as a player and team leader before the 2016 season begins.
''We're not worried about the Super Bowl,'' Newton said Thursday on the final day of minicamp. ''We're focused on trying to maximize our June and then July, and then August - and then list goes on. The Super Bowl is in 2017 and we still have a lot to do in 2016.''
Newton's comments reflected the overriding message coach Ron Rivera emphasized this week to players - that the Panthers need to avoid complacency and any notion that just because they won the NFC championship last season they're guaranteed to repeat.
History suggests the Panthers have reason to be concerned after their 24-10 loss to the Denver Broncos in the Super Bowl - no team that has lost the Super Bowl has made it back the following season since the Buffalo Bills did it in 1994.
''It most certainly is the theme,'' Rivera said. ''I am trying to figure out what happened to the teams that went to the Super Bowl (and lost) and struggled to get back. The one thing I've found that people talked about is being complacent - that they let some things slip and slide. I'm trying to make sure to take that away and make sure we have a sense of urgency and remind them that the season is coming fast. I want to make sure guys understand the significance of what we're doing right here and now.''
Rivera called his players together at midfield and blasted them on Tuesday for making too many mistakes. A day later, he pulled them together again after backup quarterback Joe Webb intentionally spiked the ball on fourth down of a two-minute drill, which would have been a costly mental mistake in a game.
Rivera is hoping it all sends a message about focus.
Newton took it literally, refusing to talk about last year's Super Bowl loss - or his highly-criticized actions in the postgame press conference - on Thursday.
He's coming off an outstanding season, throwing for a career-high 35 touchdowns passes and running for 10 more scores while leading the Panthers to a 15-0 start and 17 wins overall. But Carolinas season ended with a bitter defeat to the Broncos in Santa Clara, California, a game in which Newton failed to throw or run for a touchdown.
Newton was chided for how he handled the loss, answering questions in mostly one- and two-word statements after the game before walking off the podium after just three minutes.
In an interview with Ebony Magazine earlier this offseason he said learned from his actions, but he refused to talk about it on Thursday.
''I'm so focused on June 16 (that) I don't need to keep talking about things that happened in the past,'' Newton said.
Rivera said while Newton was outstanding last season, he still sees room for the quarterback to improve heading into his sixth NFL season.
He wants the former No. 1 overall pick to work on the mental aspect of his game.
''It's good to watch and make checks, to watch and make decisions and watch and discuss those things openly with his coaches on the field,'' Rivera said. ''That is all part of growing and continuing to be a great quarterback in this league.''
Newton agrees.
He said he has a long way to go before becoming the quarterback he wants to become.
''I haven't peaked, I haven't climaxed as a player and that is what I need to get better at,'' Newton said. ''I can always find ways to make my game better and take it to the next level (while) getting everyone on the same page. That is one of the things I take pride in knowing that there are a lot of people looking at me to lead this team.''
---
AP NFL website: www.pro32.ap.org and www.twitter.com/AP-NFL
---
---