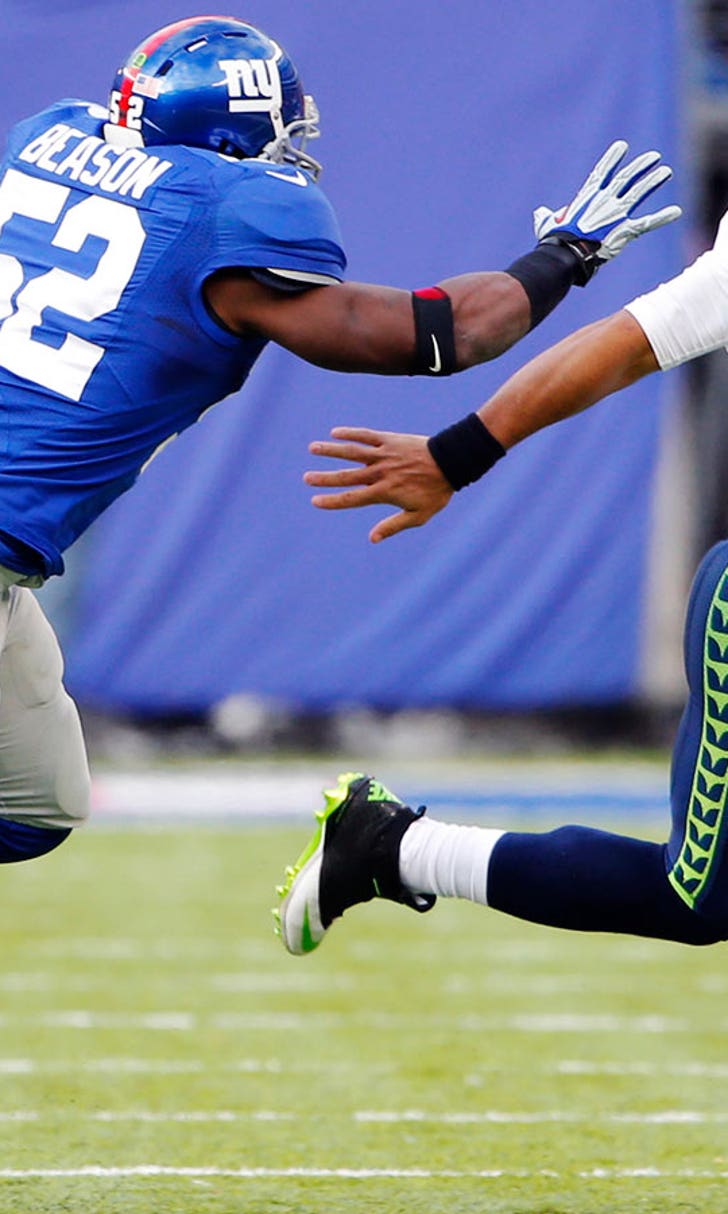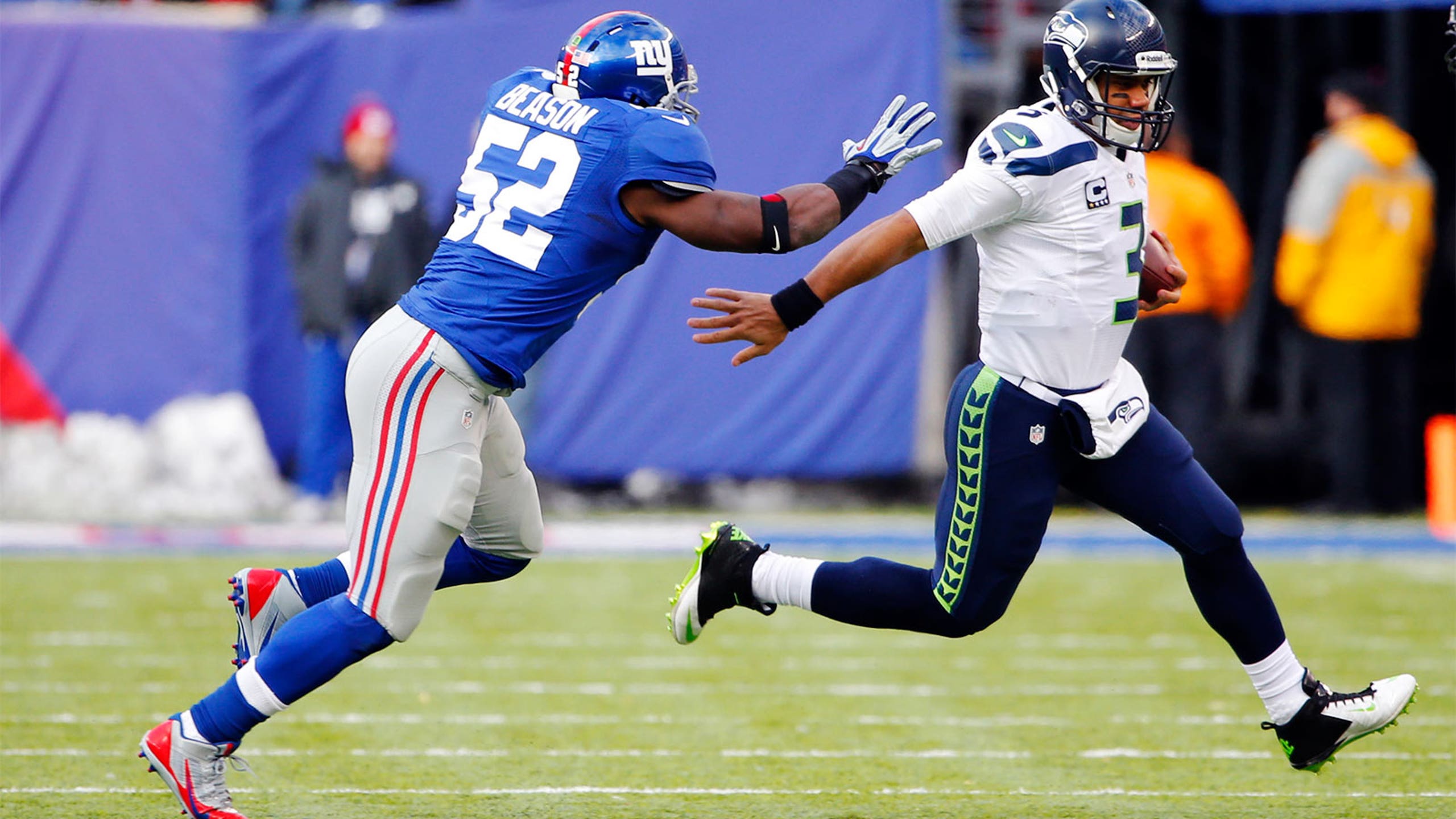 New York Giants LB Jon Beason: I better not be limited in training camp
BY foxsports • July 30, 2015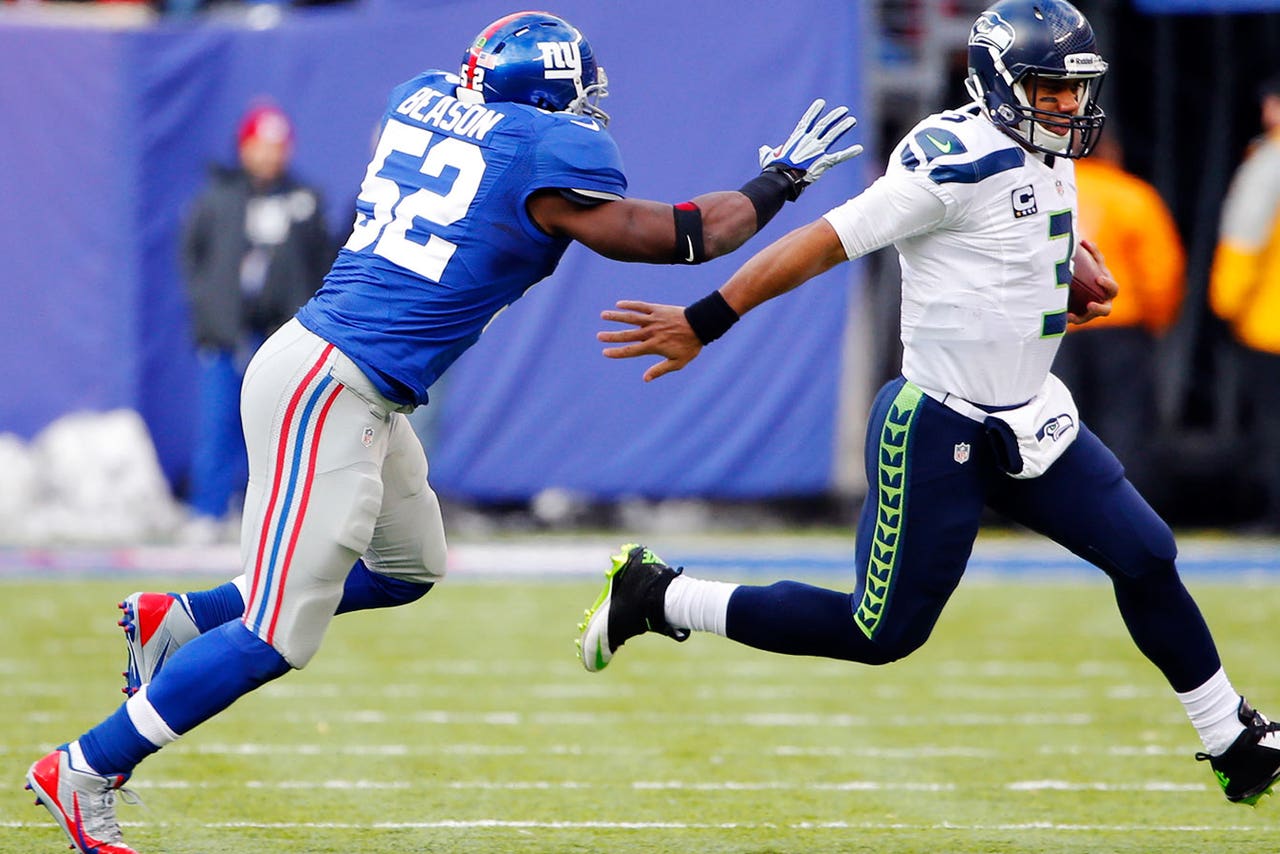 The 2014 season was an especially tough one for New York Giants linebacker Jon Beason. After emerging as the defensive leader in 2013, Beason was forced to miss the majority of the 2014 season with a toe injury.
During the Giants' spring practices, Beason was a limited participant as he worked his way back from injury. As the giants get set to host their first practice of training camp on Friday, Beason expects to be a full participant. Beason wants to fly to the ball and lead by example, but if the coaches ask him to take a snap or two off during camp, he will oblige.
"I better not be (limited), but if the boss says that I'm limited, then I will be," Beason said to reporters on Thursday, per Big Blue Interactive. "It's hard to lead from the back and obviously, as a leader, you want to lead by example, so you need to be out there taking all the reps, running to the ball, practicing hard, to set that example. Then when you tell someone they need to do the same, then it's a merit to it. It's on the film as opposed to you doing a rep or two, come out, we're being smart, but then how do you get on a guy about practicing hard, so I hope not."
Earlier this week, Beason elaborated on his current status in an interview with Steve Serby of the New York Post.
"I feel great. I can tell you I feel the best I've felt in four years," Beason said.
In 2015, the Giants' defense gets even younger, and former leaders like Justin Tuck and Antrel Rolle are no longer with the team. The Giants certainly hope that Beason can emerge as a leader of the defense, just like he did in 2013.
---
---