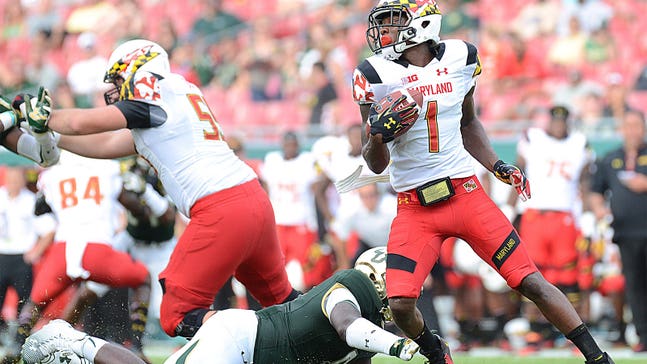 New Vikings WR Stefon Diggs: 'I like to compete at all costs and I love to win'
Published
May. 6, 2015 12:20 p.m. ET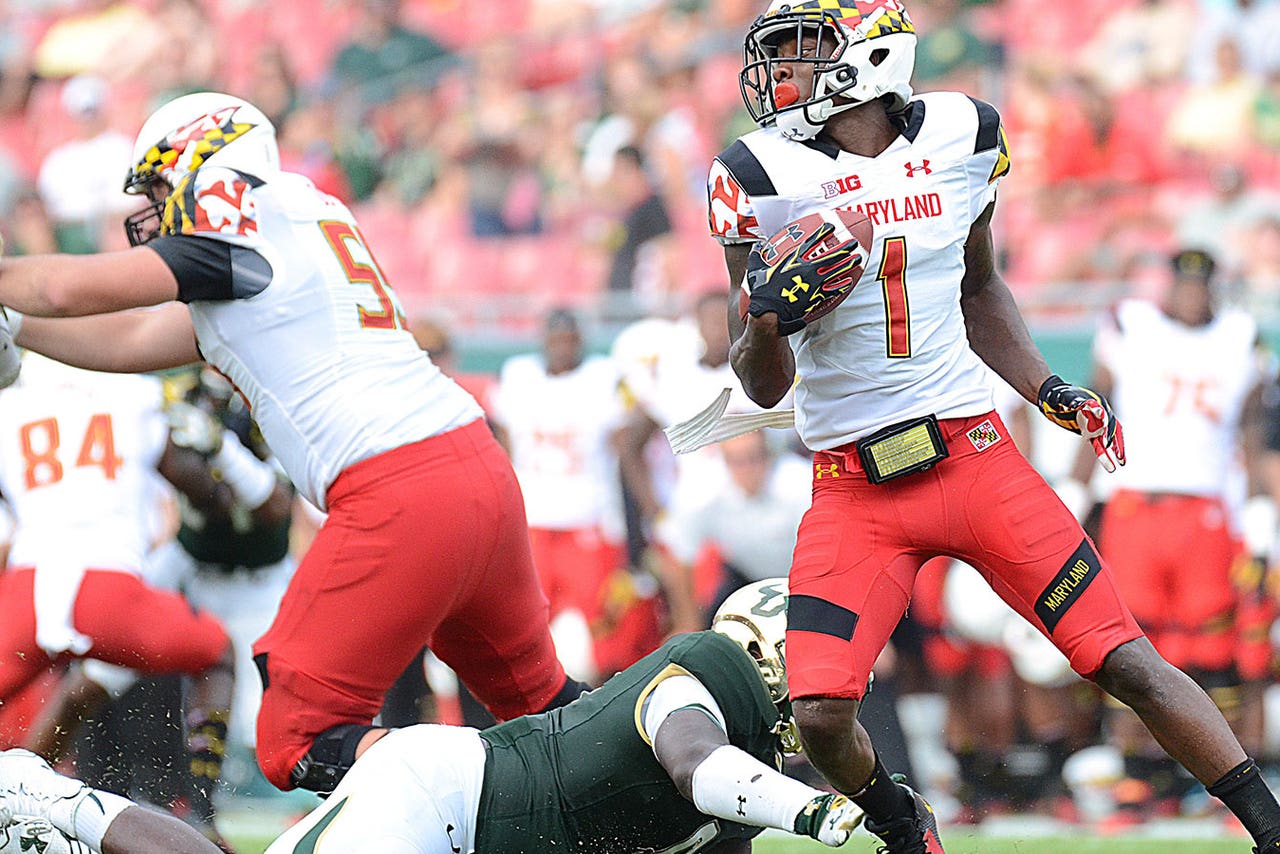 The Minnesota Vikings waited until the fifth round, and the 146th overall pick of the 2015 NFL Draft before they selected a wide receiver.
They plucked Stefon Diggs with that selection, and according to an article in the Minneapolis Star-Tribune GM Rick Spielman likes the Maryland wideout and feels as if he can help bolster the competition.
"[Diggs] was a guy, that when we got there at that point, he can do so many things," Spielman told the paper. "He's played outside, he's played in the slot, he's done some return stuff but probably had a little bit of a year that was down for him and his standards. The multiple things he can do, and again, any time we see an athlete and ability to develop these guys, and we felt that he'd fit right in that mold."
Spielman's belief in Diggs is not unfounded. When the WR was interviewed by the Star-Tribune, Diggs echoed Spielman's sentiments.
"I'm a play-maker and a dominant competitor," Diggs told the paper. "Outside of the game, on the practice field and in the game no matter where I am, I like to compete at all costs and I love to win. So that's the type of attitude I bring to every situation. Now that I am part of the family, I look forward to working my butt off and doing everything I can."
(h/t Minneapolis Star-Tribune)
---
---