National Football League
National Football League
New streetcar line is just about ready to roll
Published
Jan. 19, 2013 5:55 p.m. ET

After months of construction, road closures and flying dust, New Orleans is about ready to open its new streetcar line near the Superdome - just in time for the Super Bowl.
A formal opening ceremony is planned for Jan. 28, said Patrice Bell Mercadel, spokeswoman for the Regional Transit Authority. That's when teams will likely arrive and out-of-state visitors are expected to start heading to New Orleans for the Feb. 3 game.
''We've been doing test runs for weeks now, and everything is looking good,'' Mercadel said.
For months, crews have been working to lay streetcar tracks through one of the business district's busiest corridors to connect by trolley the French Quarter and the Superdome.
Record crowds are expected when the city hosts its 10th Super Bowl during the peak of Carnival season. The city has been preparing for months. Crews have been resurfacing streets and fixing sidewalks, lights and potholes. Trees have been planted along major thoroughfares, and the airport got a multi-million-dollar makeover.
Funding for the new streetcar line came from a $45 million federal transportation grant, but the project ran over budget and behind schedule. The New Orleans RTA pegs the total cost at about $52 million - some $7 million more than projected - after a number of delays, including the relocation of power and utilities when workers found a petrified cypress log and an old underground ice house no one knew existed.
At Louis Armstrong New Orleans International Airport, new lighting, carpeting and furniture have been installed. Its bathrooms have been renovated, and one of its concourses has been expanded - all to the tune of more than $300 million.
Airport upgrades also include some new restaurants, among them Zatarain's Kitchen, Le Petit Bistro, Ye Olde College Inn and a branch of Dooky Chase's, a Creole favorite run by chef Leah Chase and her family.
''You're going to know you're in New Orleans when you arrive at the airport,'' airport spokeswoman Michelle Wilcut said.
Some in New Orleans say the millions of dollars used for Super Bowl preparations were needed in neighborhoods still rebuilding from Hurricane Katrina, but tourism officials say the improvements downtown amount to money well spent.
Stephen Perry, president of the New Orleans Metropolitan Convention and Visitors Bureau, said the Super Bowl will generate $300 million to $400 million in direct spending - a boon for the city's 75,000-plus hospitality industry workers and the hotels, restaurants and tourist-driven companies that employ them.
''But the benefits will go beyond that,'' he said. ''More than a billion people will see New Orleans on their television sets, seeing all the fun things about our city. You can't pay for that kind of advertising.''
Perry says upgrades such as the new streetcar line will benefit the city and its residents long after the Super Bowl. The new line runs down Loyola from the Union Passenger Terminal, where Amtrak trains and intercity buses are based, to Canal Street. It provides transportation not just for travelers but for residents working downtown, he said.
On Canal Street, travelers will be able to hop onto other streetcars and reach the nearby French Quarter, National World War II Museum, Cemetery District, oaks of Audubon Park, mansions of St. Charles Avenue and art museum, golf courses and lagoons of City Park.
---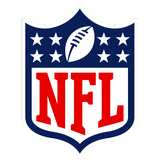 Get more from National Football League
Follow your favorites to get information about games, news and more
---