New lockers among the changes for Dolphins under Campbell
BY foxsports • October 12, 2015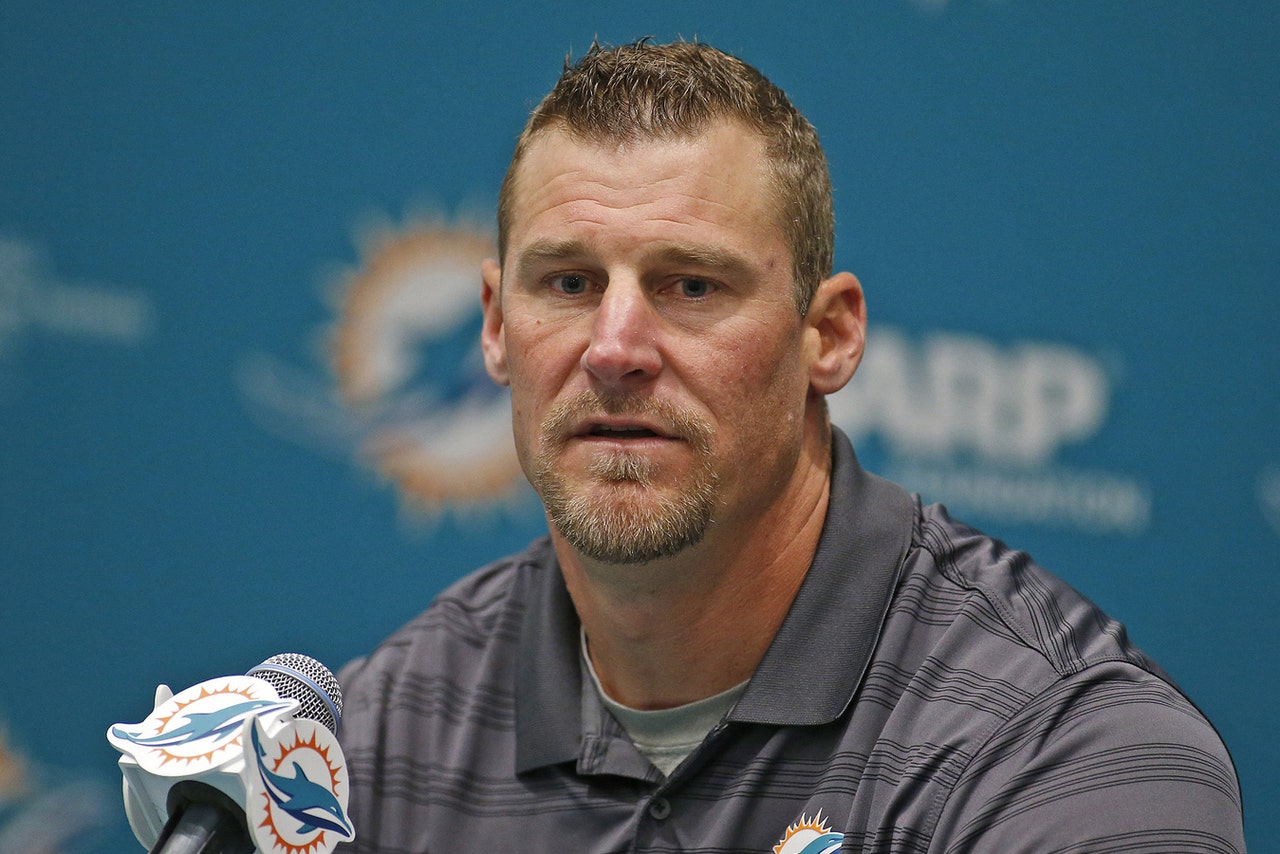 DAVIE, Fla. (AP) Miami Dolphins veteran receiver Greg Jennings arrived at work Monday to discover he had been assigned a different locker, which was fine with him.
''I was just hoping I still had a locker,'' Jennings said.
A new coach has brought job insecurity and lots of change, from the locker room arrangement and practice routine to schemes and use of personnel. Interim coach Dan Campbell said he has sought advice from many associates and mentors since being promoted last week, and he's following their counsel on how to save the season.
''They all say that it's the same thing - be yourself, and change it up,'' Campbell said.
Something needs to change with the Dolphins (1-3), which is why Joe Philbin was fired and Campbell promoted from tight ends coach. Miami has already dug a big hole in the AFC East, where the other three teams have winning records.
The Dolphins, who play their first game under Campbell at Tennessee (1-3) on Sunday, rank 28th in the NFL on offense and 29th on defense. They're next to last in rushing and last in run defense. They're last in third-down efficiency, last in sacks and next to last in points.
Miami had a bye last week, and players reconvened Monday after taking four days off. The practice was the first with newly promoted Lou Anarumo as defensive coordinator, and with newcomer Al Saunders as a senior offensive assistant. In addition, special teams coordinator Darren Rizzi was promoted Monday to assistant head coach.
Even with the bye, some players need more time to heal. Cornerback Brent Grimes (right knee) watched from the sideline during the portion of practice open to the media, as did defensive end Cameron Wake (hamstring). But left tackle Branden Albert (left hamstring) returned to practice on a limited basis. All might play Sunday.
Campbell said the schemes under Anarumo and holdover offensive coordinator Bill Lazor have been tweaked. Some shuffling of personnel is likely, too.
''We're still talking about that,'' he said. ''I don't think they'll be significant, but there could be a few people who move here or there.''
Campbell told his players he wants them to have more fun - not easy when the team keeps starting poorly, as the Dolphins have done in every game. But they appreciated the message and said it will help.
''We just have to relax and have fun and play like we've been playing since we were kids,'' cornerback Brice McCain said. ''We were just so uptight. If we just relax, I think we'll make a lot more plays.''
As for the locker assignments, Campbell said the shake-up was suggested by Rizzi. Under Philbin, offensive and defensive players were mixed together, but now they're grouped by position.
''They come in in the morning, they sit down, they'll start talking football,'' Campbell said. ''Since they are at the same position, you're able to sort things out X's- and O's-wise. It's almost like another meeting, without a coach there. Good times.''
One thing that hasn't changed under Campbell is the Dolphins' record. They still haven't won a game since the season opener.
Players say that while they welcome the new coach's efforts to turn things around, it's ultimately up to them.
''Dan can do everything else, but if we're not doing what we've got to do, it's a lost cause,'' defensive end Olivier Vernon said. ''We've got to stand together and band as brothers.''
---
AP NFL website: www.pro32.ap.org and http://twitter.com/AP-NFL
---
Follow Steven Wine on Twitter: http://twitter.com/Steve-Wine
---
---