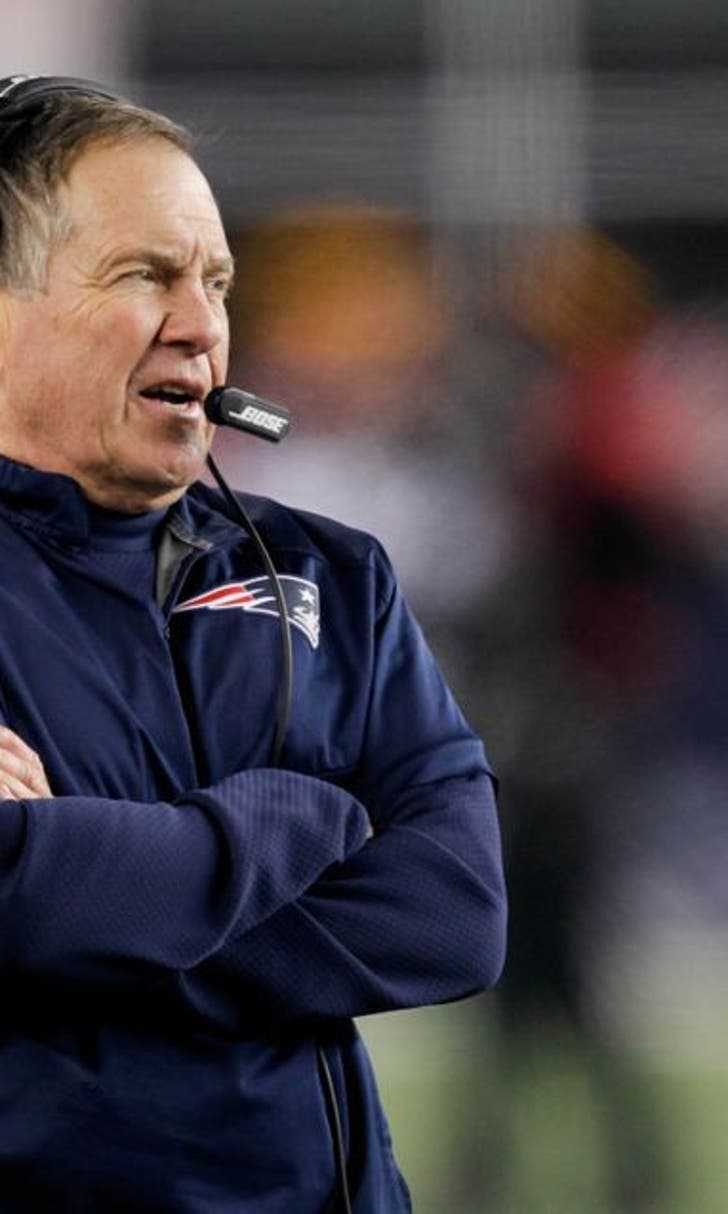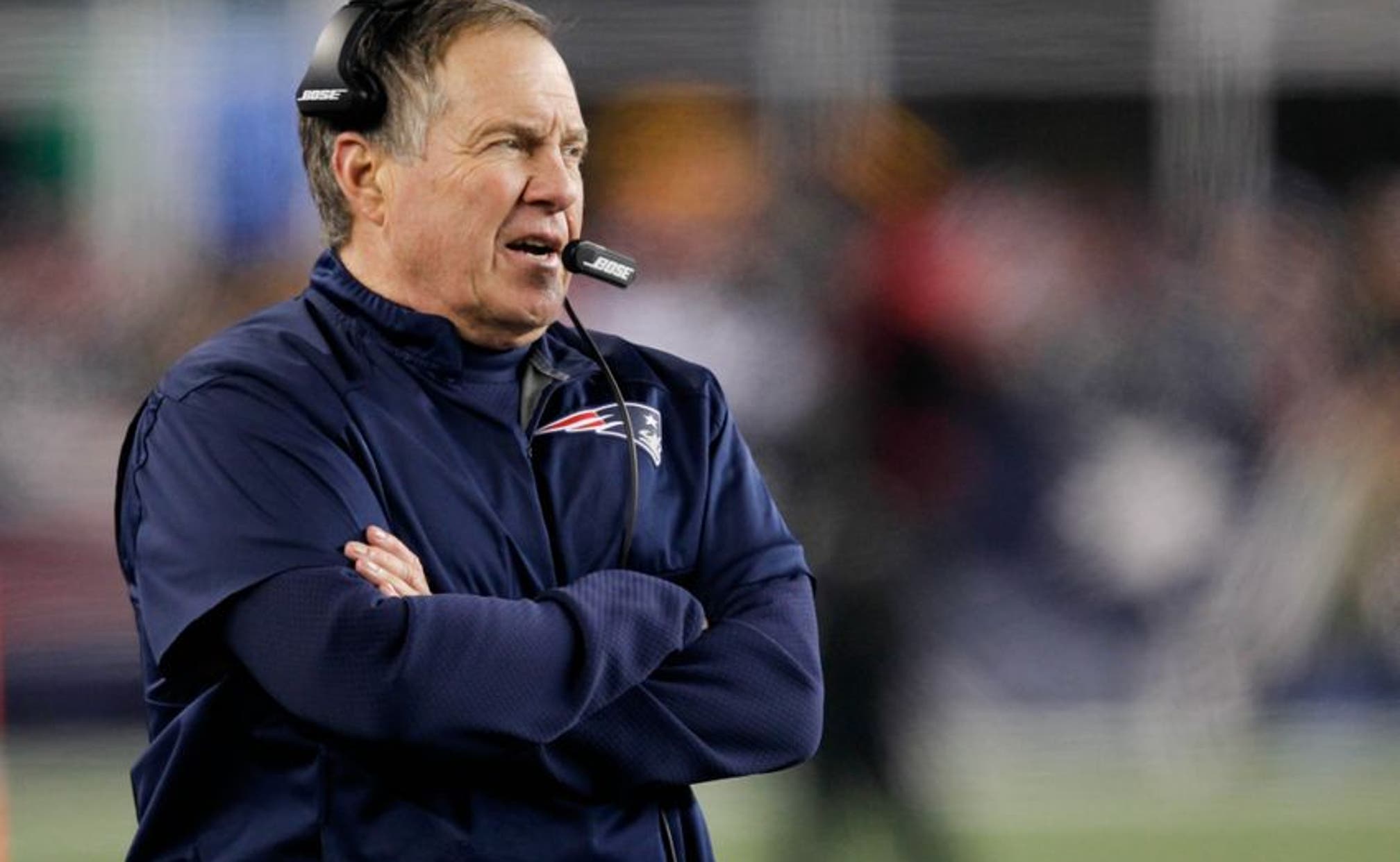 New England Patriots: Revisiting Preseason Predictions
BY Fansided and Hal Bent/FanSided via Musket Fire • June 30, 2017
Dec 12, 2016; Foxborough, MA, USA; New England Patriots head coach Bill Belichick watches the play against the Baltimore Ravens during the second half at Gillette Stadium. Mandatory Credit: Stew Milne-USA TODAY Sports
Accountability. It is a key word in the New England Patriots' locker room and every player is accountable for doing their job. Why should it be any different for me?
I had checked in with six takeaways from the preseason four months ago here at MusketFire.com, and now that the regular season is over and the Patriots have a bye this week once again for Wild Card Weekend.
At the time of writing the preseason piece, the Patriots still had two cut-downs to go but had already let go of veterans Bryan Stork, Donald Brown, Nate Washington, Terrance Knighton, E.J. Biggers, Cedric Thompson and Brock Vereen). I was focused on the cornerback grouping, the linebackers contract situation, the defensive line, the running backs, a revamped offensive line, and the wide receivers.
Let's see what I said then, and whether I was on track with how things turned out or if I was way off base.
Dec 18, 2016; Denver, CO, USA; New England Patriots defensive back Eric Rowe (25) celebrates with cornerback Logan Ryan (26) after a play in the third quarter against the Denver Broncos at Sports Authority Field at Mile High. Mandatory Credit: Isaiah J. Downing-USA TODAY Sports
DEPTH CORNERBACK BATTLE RAGES ON
I SAID THEN:
Young cornerbacks Malcolm Butler and Logan Ryan both stepped up last year and were one of the top-five cornerback duos in the AFC as both exceeded expectations. Both are back in this year and the Patriots added cornerback Cyrus Jones in the second round of the 2016 NFL Draft.
He is battling last year's surprise contributor at cornerback Justin Coleman who joined the team during the season and was solid as the third cornerback…However, the biggest battle is behind the first four as youngster Darryl Roberts, and undrafted free agents Jonathan Jones, and Cre'Von LeBlanc have impressed…There is just one spot potentially open between the three young cornerbacks as Butler, Ryan, Coleman and Cyrus Jones seem to have the top four spots tied up.
LeBlanc and Roberts appear to be better cornerbacks than Jonathan Jones, but Jones has been excellent on special teams which could help his case. Roberts seemed to be on track for a roster spot last year which seems to give him an advantage. However, LeBlanc has been the most consistent over three preseason games and has been entering the game first off the bench.
I SAY NOW:
The depth was tested as the competition looked strong in camp, but Justin Coleman regressed and Cyrus Jones had a bad rookie season. Roberts was cut and ended up with the Jets while LeBlanc ended up in Chicago. Jonathan Jones ended up in New England but has played primarily on special teams.
New England traded with Philadelphia for former second-round draft pick Eric Rowe. Rowe stepped up when Ryan was struggling and actually assumed the starting role for a while. Rowe has size that the position lacked and has done well as the third cornerback (which is a position usually get 60 to 85% of the snaps depending on the game plan.
As Logan Ryan has returned to his 2015 form, the addition of Rowe has given the secondary the boost they needed to improve third down defense. Per ESPN, the Patriots' defense finished eighth in the NFL in defensive passer rating allowing opposing quarterbacks just an 84.4 passer rating, up from 13th in the league last year and close to the Super Bowl champion defense in 2014 which allowed and 84.0 defensive passer rating.
LeBlanc and Roberts both stepped in and played well in 2016. LeBlanc stepped in and started nine games for the Bears and had two interceptions and ten passes defended. Roberts started two games in New York and played in 12 and had six passes defended.
That said, despite the promise of the young cornerbacks, it was a wise move to add a young veteran in Rowe to solidify the unit.
Aug 26, 2016; Charlotte, NC, USA; New England Patriots outside linebacker Dont'a Hightower (54) during the pre-season game at Bank of America Stadium. Patriots win 19-17 over the Panthers. Mandatory Credit: Jim Dedmon-USA TODAY Sports
LINEBACKER CONTRACT EXTENSION:
I SAID THEN:
Because Collins' salary and cap hit is so low (less than $1 million) this season, he will likely be the prime candidate for the franchise tag. Hightower remains the most likely of the duo to get his money and extension this year as he is in his fifth year option and is due and counts almost $8 million against the salary cap this year.
I SAY NOW:
What a difference four months makes. Instead of extending Collins the Patriots shipped him to Siberia in Cleveland. It was a shocking move as Collins had one of his best starts to the season through three weeks and was dominant against Houston on Thursday night in week two.
Collins went from a team that was 6-1 and finished the season on a team which went 1-7 down the stretch. Supremely talented and athletic, someone will give Collins the $10 million per season long-term contract he is looking for in free agency, he is just too good. However, the Patriots obviously felt his disappearances in run defense and coverage (basically, when not blitzing) was too big a negative to keep.
With the franchise tag available for use with Collins and Chandler Jones gone, the Patriots can use it on Dont'a Hightower if they cannot hammer out a deal. Best case scenario: sign Hightower and franchise tag Martellus Bennett to try and wring another year of high-level production (still in a contract year) without paying him a long-term deal and risk upsetting Rob Gronkowski.
Oct 16, 2016; Foxborough, MA, USA; New England Patriots defensive lineman Alan Branch (97) and linebacker Dont'a Hightower (54) tackle Cincinnati Bengals running back Giovani Bernard (25) during the fourth quarter at Gillette Stadium. Mandatory Credit: Stew Milne-USA TODAY Sports
DEFENSIVE LINE TAKING SHAPE:
I SAID THEN:
The top two spots on the defensive line are set with future star Malcom Brown building off his impressive rookie season and veteran Alan Branch (back from his team suspension–which was more likely a "veteran practice break" more than anything else). (Markus) Kuhn was a cast-off from the Giants but has one of the biggest surprises on the defensive line playing with surprising athleticism and strength at the point of attack…Young veteran Anthony Johnson was probably the most under-the-radar signing of the offseason…Another strong performance by Johnson could land him on the roster as an interior sub-rusher.
I SAY NOW:
Woof. I whiffed on Anthony Johnson. Johnson did make the roster and played four games but after he was caught in a roster squeeze he was demoted to the practice squad. The Jets poached Johnson from the practice squad and although he did not play much, he should have a decent shot to stick in New York.
As impressive as Kuhn was in the preseason, it was a numbers game inside and the Patriots were more impressed with Vincent Valentine than with Kuhn. Kuhn was out of the league and never caught on with anyone. Valentine was a key substitute and is big, strong, and a classic space-eater in the middle who fits well with the defensive tackle rotation.
Brown played well most of the season but did not take the next step into a dominant, Vince Wilfork type of defensive tackle in his second year. He did end up in Bill Belichick's doghouse due to allegedly missing practice but worked his way out and should be in his typical role for the playoffs.
Jan 1, 2017; Miami Gardens, FL, USA; New England Patriots running back LeGarrette Blount (29) runs the ball during the second quarter of an NFL football game against the Miami Dolphins at Hard Rock Stadium. Mandatory Credit: Reinhold Matay-USA TODAY Sports
RUNNING BACK SITUATION SORTING ITSELF OUT:
I SAID THEN:
With the news of veteran running back Donald Brown having been released (with an injury settlement) it appears to indicate that the competition at the position is all but over. Originally having thought to be fighting for a roster spot, veteran starter LeGarrette Blount has come back strong from the hip injury that ended his 2015 season prematurely…With Dion Lewis likely opening the season on the PUP list, that means the maddeningly inconsistent James White will be in the third-down receiving back role when the season starts…One big play has been the only thing that has separated Tyler Gaffney from the pack as his 44-yard touchdown run versus New Orleans in preseason game one stands out.
However, outside of that touchdown run he has just 51 yards on 19 carries in the preseason…With fullback James Develin back at full strength from the gruesome broken leg he suffered last preseason, he should be on track to grab a roster spot. His blocking has been spot-on in the preseason so far. His only competition for the last spot has been Joey Iosefa and undrafted free agent DJ Foster. Iosefa has done little to standout and Foster has spent much of the summer out with a hamstring injury.
I SAY NOW:
Develin has been a consistent contributor in a rejuvenated rushing attack in New England. Iosefa was a camp body who had little chance of sticking, so that is two-for-two. Foster caught on over Gaffney (who is on the practice squad) and although inactive much of the season, Foster received full pay when temporarily on the practice squad and has shown enough to be kept on the roster.
Some harsh words from regarding James White. White has come on strong and earned a role in his third season. White rushed for just 166 yards but upped his average to 4.1 yards per attempt. In the passing game he stepped up with 60 catches for 551 yards and five touchdowns. He has been a legitimate mismatch scaring opposing defenses when he splits out wide.
Gaffney was an early favorite in training camp who washed out (see: Jonas Gray). By week three I was impressed with Blount–but no one saw him scoring 18 touchdowns. His return has been phenomenal and underscores what a different team the Patriots are with him (and Dion Lewis).
Dec 18, 2016; Denver, CO, USA; New England Patriots offensive guard Joe Thuney (62) and tackle Nate Solder (77) line up in the second half against the Denver Broncos at Sports Authority Field. Mandatory Credit: Ron Chenoy-USA TODAY Sports
OFFENSIVE LINE HAS A NEW STAR:
I SAID THEN:
The offensive line was the Achilles heel of the Patriots last season as injuries and ineffectiveness cost offensive line coach Dave DeGuglielmo his job as Dante Scarnecchia came out of retirement to take back his long-time job in New England. So far the team has already seemingly lost right tackle Sebastian Vollmer indefinitely after shoulder surgery and being placed on the PUP list. Marcus Cannon–who struggled last season after a foot injury (believed to be a broken big toe) robbed him of his strength and movement–is set at right tackle and has taken to the coaching of Scarnecchia.
So far Cannon has looked like the tackle the Patriots hoped he could be when he was drafted in 2011. Opposite Cannon, Nate Solder has been slowly returning to form after missing the last 11 games after tearing his right biceps…At left guard it has been the surprise of training camp, third-round draft pick out of North Carolina State Joe Thuney, who stepped in at the first practice and has refused to give up the job.
Thuney graded high with stats-based scouting service ProFootballFocus.com while in college as they ranked Thuney as one of the better blockers in the draft based on their proprietary ratings. So far Thuney has looked like a steal…Thuney has looked like a potential long-term solution and if his play continues into the regular season the Patriots may have finally found their replacement at left guard after almost a decade of Pro Bowl quality play from Logan Mankins.
I SAY NOW:
Nailed it. I was all in on Thuney and he is playing his rear-end off as a rookie and has been a rock at left guard. Thuney has still not let up his hold of the position.
He is far from perfect still getting caught holding an interior lineman seemingly once a game. Overall, he has helped rejuvenate the rushing attack and the best part is he is still improving.
Marcus Cannon was on the top of the list of players to be run out of town after last season. Cannon stepped in at left tackle when starter Nate Solder was placed on injured reserve. After a few solid performances, Cannon left with a broken toe and missed some games.
Unfortunately, as tackles kept getting injured, Cannon had to come back to lineup despite not being healthy enough to play. Missing just four games (not enough time for the broken toe to heal completely), the quiet giant stepped in at right tackle (to put less pressure on the toe which would be on his plant foot on the left side.
Clearly hobbled, Cannon got into some bad habits trying to tough it out. In the AFC Championship game, his immobility was exposed as Denver edge rusher Von Miller wreaked havoc on Cannon. This year, it has been the exact opposite.
The play of rookie Thuney and the return to health of Cannon and left tackle Nate Solder have been a huge part of having kept Tom Brady upright, opened space for LeGarrette Blount, and helped keep the team afloat the first four games of the season without Brady.
Jan 1, 2017; Miami Gardens, FL, USA; New England Patriots wide receiver Michael Floyd (14) celebrates a touchdown during the second quarter of an NFL football game against the Miami Dolphins at Hard Rock Stadium. Mandatory Credit: Reinhold Matay-USA TODAY Sports
WIDE RECEIVER DEPTH STILL UP-IN-THE-AIR:
I SAID THEN:
With a report from Albert Breer of MMQB.com (formerly of the NFL Network and the Boston Globe) that Aaron Dobson is being shopped around the league, it would appear that Dobson is not the roster lock he may have thought he was during training camp when Julian Edelman, Chris Hogan, Danny Amendola and Malcolm Mitchell were all not practicing due to injury…It also begs the question of whether there is a surprise addition to the roster beyond Edelman, Mitchell, Hogan, Amendola and Keshawn Martin.
Edelman should be ready to go and Hogan seems ready to go, but Mitchell and Amendola are huge question marks heading into September simply because they have been unable to practice or play recently…(Chris) Harper has been reliable so far in the preseason but failed to make many memorable plays so far to make his case to stick on the 53-man roster. Devin Lucien was drafted in the seventh-round and at six-foot-two and 200 pounds has NFL size. Known for great hands in his one year at Arizona State, he blew a big chance in the first preseason game against New Orleans when he dropped a long pass in the end zone after pushing off and being flagged for offensive pass interference. That seemed to slow the momentum he had built up in training camp and he is on the outside looking in now.
More from Musket Fire
I SAY NOW:
Called it on Harper and Lucien–not that it was a tough call. I did think that Keshawn Martin was a lock to stay on the roster and his release was a surprise. He did catch on in San Francisco for a while before being released to make room for…Chris Harper. Dobson was released after getting no trade interest. He was signed, released, re-signed, and released again by the Lions and never caught on with another team.
The surprise addition of another receiver did not take place at the beginning of the season as Edelman, Amendola, Hogan, and Mitchell were all ready to go. Only at the end of the season did New England make a splash at the position claiming Michael Floyd after his release from Arizona following being found passed out and under the influence in December.
---
---