National Football League
National Football League
More Brady, less Osi and Tiki, please
Published
Jun. 23, 2011 1:00 a.m. ET

I have a great idea. Let's list the top five players who aren't in the Hall of Fame and deserve to be. Because that's topical.
Get real. This is not amateur hour, folks. We have sizzling developments in the NFL at every moment.
Tiki Barber is lost.
Brady Quinn has been found.
Osi remains angry.
Ken Whisenhunt stays classy and gives us a glimpse into the future.
And we look at the good and bad of Roger Goodell.
It's our weekly "sizzle" and "fizzle" on FOXSports.com . . .
SIZZLE
Jim Harbaugh
When you ask league executives which new head coach will have the biggest impact in 2011, they rattle off Harbaugh's name. He already has brought so much energy, savvy and accountability to the building in San Francisco. And this is during a lockout!
He will instill confidence in 49ers QB Alex Smith. In other words, Harbaugh is the complete antithesis of the overmatched Mike Singletary. Harbaugh won at San Diego and Stanford when the critics said you couldn't win at those schools. He will turn around the Niners.
Harbaugh brought former NFL assistant Greg Roman with him from Stanford. Roman will call the plays on offense.
In chatting up the personable and smart Roman on the radio, he said that Harbaugh's infectious work ethic has been on display even during the lockout.
"We definitely have had a lot of meetings, and it has really given us a chance as a staff to bond, and kind of get our processes in order without burning out the candle," Roman said. ". . . I'd say everybody on our staff has watched every snap of NFL film last year, so it has really given us a chance to catch up on trends, what's trending, and look at some of our opponents that are coming up and study some personnel. I think we have got our playbook ready to roll.
"We got to be ready to go at the push of the button, but as time has worn on, I have really derived a lot of benefits out of it."
Roman added that the staff has spent a ton of time on situational football. I'm pretty positive that Singletary never enrolled in that course.
Ken Whisenhunt
I applaud the Cardinals coach for taking time out this summer to visit our troops in the Persian Gulf. In talking to Whisenhunt on the SiriusXM Blitz, this was very important for him to do, having family members who have served our country.
And of course, we talked about the vacancy at the Cardinals' quarterback position.
"If you had a chance to get a young quarterback you think could develop into a great player for you for a decade, as opposed to a veteran player you think could come in and help you right now, you've got to go with your evaluation and the player you have rated higher," Whisenhunt said.
Remember what I wrote last week about Kevin Kolb getting traded to the Cardinals? Hmmmm.
Whisenhunt also painted a picture in which the Cardinals will be very active come free agency. I think that's the case. This is a young and talented team with a great coach. Look for Arizona to make some major moves in July.
Brady Quinn
There it was once again in black and white. Broncos coach John Fox told the Denver Post that Tim Tebow, Kyle Orton and former first-round Browns bust Brady Quinn all would compete for the starting job.
I think I heard about this somewhere.
"The coaches said I would get a fair opportunity, and that is all I am really looking for, just a chance to compete," Quinn told us on the SiriusXM Blitz. "Obviously having (offensive coordinator) Mike McCoy back again is a huge plus and a big thing for us offensively, keeping some of the terminology so there is not so much turnover coming into another year, because that would have been my fourth offense in five years. It will be great. Talking to Coach Fox, you can tell he brings a lot of excitement and energy in just sitting down for a face-to-face meeting, so I can only imagine what practice and team meetings are going to be like."
Quinn has spent countless hours this offseason working with quarterback guru Paul Hackett, who needed to restore Quinn's confidence after he'd been yo-yoed in Cleveland.
Quinn is fueled by failing to live up to his hype with the Browns.
"It keeps me up at night, to be honest with you," he said. "It is about achieving the goals and objectives that I have for myself for a long time, and making that a reality, making it the truth of what I believe I can accomplish. That is what fuels me, that is what keeps me going every day, even while I am somewhere else training."
I think the Broncos look into trading Orton and Quinn becomes one heartbeat away from being the Denver quarterback.
Roger Goodell
You can certainly crucify Goodell for many things during the work stoppage. But give the commissioner credit for doing seemingly the impossible by uniting the owners in Chicago this week.
I didn't think the big-market and small-revenue owners could agree on anything. I didn't think the Bucs or Bengals, to name a few, would agree on spending up to at least 90 percent of the salary cap. I didn't believe Goodell had the ability to unify this group at this vital juncture in the negotiations.
Finally, Goodell showed power when the league needed it most.
Eric Weddle
It is huge news that the free agents with four, five or six years of service reportedly will be unrestricted when a new CBA gets done. Weddle's had a mixed career in San Diego, but the free-agent safety is well respected in league circles with his talent and attitude.
"My agent has talked to over 10 teams that would be interested if I hit the free-agent market, so it is what it is," Weddle told us on the SiriusXM Blitz. "There are teams that need a safety and I would be excited and happy to help out any team that would want me. We will see what gets done, and when a CBA does get done, I'll for sure come on with you guys and tell you guys how it is doing."
Weddle paid attention when Jaguars general manager Gene Smith talked about the need for an athletic safety.
"I know the struggles they had over the season at safety and everyone hears the news and what not," Weddle said, "and obviously their GM has stated that he wants to get a safety, so that could be a possibility."
He also stressed how he would love to come back to San Diego and play for new defensive coordinator Greg Manusky, if the price was right. Take a look at the teams that need a safety. Weddle will be in demand.
Fizzle
Osi Umenyiora
Our friend Adam Schefter uncovered Osi's sworn statement in court, ripping Giants general manager Jerry Reese, saying the Giants GM lied to him about giving the defensive end a new deal.
Please put me in the Reese camp. Osi always has been a disgruntled, spoiled player who doesn't think before he speaks.
Osi ran former Giants defensive coordinator Bill Sheridan out of town. Credit him for bouncing back with double-digit sacks last season for new coordinator Perry Fewell. But to pull this "give me a new deal or trade me" stunt is irrational, immature and yet totally predictable.
The Giants have star Justin Tuck at defensive end. They love the upside of Jason Pierre, who could become another Osi on the field. I'd try to deal the disgruntled Umenyiora. He's not worth the headache. He's not worth the long-term contract. The Giants would be better off without him.
His babyish ways have gone noted in league circles.
"He is a good player, but if he has everything he wants in New York and he's not happy, why would he be happy on my team?" one general manager, who asked not to be identified, told me Friday. "Am I going to give up a good draft pick and then be forced to rip up his deal and give him new money? Please."
Tiki Barber
There is no other way to phrase it: Barber doesn't get it. He never will.
Tiki comes across as a phony, a fraud. If he was hoping to do a redemption tour, to show NFL clubs they would get a player without drama and baggage by hopping on HBO and WFAN radio, that plan flopped worse than his hope of being the next Matt Lauer.
Barber pooh-poohs leaving his pregnant wife for an NBC intern. He scoffed at Armen Keteyian's notion that NBC executives thought he felt "entitled" when he worked at the network. He disagreed with Mike Francesa's incredibly accurate characterization that he "failed" as a broadcaster. These are just some of the examples of Tiki being totally delusional.
During the interview with Francesa, the legendary and hard-hitting sports talk icon in New York City, Barber insisted on his agent being on the phone with him. How weak is that?
"A team is going to have to ask itself if it wants the focus and the press that comes with Tiki," Phil Simms said Wednesday on the SiriusXM Blitz. "And that's before we talk about him coming back on the field."
Nobody in the NFL wants a fringe player, a third-down back, to be a locker room diva, clubhouse lawyer or excellent anonymous source for the press. That's what an NFL team would be getting with Barber.
Insiders link Barber to the Steelers because Mike Tomlin is tight with Tiki's brother, the honorable Barber brother, Ronde. OK, I get that. But Tomlin loathes distractions. How would this ever work? Tiki has been removed from the game for four years. You can't just turn the football switch on because you were depressed you couldn't hang with Ann Curry. The Rooney family has a close relationship with the Mara family. What do you think John Mara would tell the Rooney bunch? What do you think Tom Coughlin would say?
And I still can't get past Barber saying that when he was hiding from the press in his agent's house, it was a "reverse Anne Frank" because his agent is Jewish. That quote disgusts me. Anne Frank was hiding from the Nazis, fearing for her life. Barber was hiding after an affair. My grandmother lost siblings in the Holocaust. That quote makes me sick. Tiki's clueless.
Barber would be to an NFL team this year what Mike Hart is to the Colts. Is he worth it? No way.
18-game regular season

Boy, that went away quickly, didn't it?
On Monday, buzz was building that the owners were concretely sold on the 18-game regular season to add more revenue. Well, Goodell knew that wasn't going to get approved by the players association and in Chicago, he backed off rather quickly. But this was Goodell's grand plan to make money for a long time. He's spoken on the record about this for years.
Don't get me wrong. I am thrilled. I thought it was a foolish idea that threatened player safety. Playoff teams would've been shells of their former selves with injuries piling up. Fans didn't want it. Maybe Roger thought the 16-game Thursday night package was a solid substitute. Maybe he realized the 18-game season was illogical in the first place.
Kenny Britt

Welcome back to the fizzle list, slick.
Britt might be the single dumbest player in the NFL. Not only does he lead the league in arrests this offseason, but he also takes to Facebook to bash the commissioner and threaten retirement. And to top it off, when he gets appropriate heat for the idiotic posts, he says his Facebook account was hacked.
Kenny, do you watch TV? Do you read a newspaper? Have you heard of Anthony Weiner? The hacked excuse won't work. Enjoy your suspension to start the 2011 season.
And to think I loved this kid coming out of Rutgers.
Roger Goodell

It breaks my heart to hear that the Ravens had to pull training camp away from Westminster, Md., because of the lockout. This kills an economy.
The Ravens drew incredible crowds at McDaniel College. It was one of my favorite destinations on the training camp tour. And you just know that this is the first domino to fall as other training camp sites, other gems of our country, will be affected. That's on Goodell's watch.
We've maintained all along that this lockout is more than just billionaires fighting millionaires. Now, a lot of folks banking on income will never get it. It's sad and pathetic.
---
---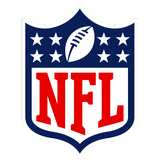 Get more from National Football League
Follow your favorites to get information about games, news and more
---