National Football League
National Football League
Moore's redemption began with hard look at 2011
Published
Aug. 14, 2012 9:37 a.m. ET

Rahim Moore spent his offseason making amends for a soured rookie year in which he lost both his starting safety job and his confidence.
With fellow second-year pro Quinton Carter recovering from left knee surgery and a strained right hamstring, and newly acquired Jim Leonhard working his way back from offseason surgery on his right knee, the Denver Broncos are counting on the second-year ballhawk from UCLA more than ever.
The Broncos (No. 10 in the AP Pro32) declared Moore a starter the minute they selected him in the second round of the 2011 draft. He had started all 37 games he played at UCLA, where he collected 14 interceptions.
After getting fined for an illegal hit in the preseason, Moore's play steadily declined and he was out of the starting lineup by Week 6, replaced by Carter, a fourth-round pick out of Oklahoma.
Champ Bailey said Moore was a victim of last year's lockout.
''He looks good now. It's like night and day for him because last year he didn't have a chance to get to know his teammates or anything before we threw him out there. That's why he struggled a little bit,'' Bailey said. ''Now that he has a year under his belt to kind of get comfortable, the game's slowing down a little bit, he's going to be tremendous for us.''
Another thing that hurt Moore was the new collective bargaining agreement, which limited the number of padded practices teams could hold during camp and in the regular season. It's hard to correct tackling technique when players aren't allowed to hit but about once a week.
''You don't have as many opportunities to come out and try to fit up a running back in space, to try to fit up a wide receiver who's caught a ball. So, those things do play a factor, you're not practicing those things,'' secondary coach Ron Milus said.
Moore didn't play in the Broncos' wild-card win over Pittsburgh in the playoffs, then collected three tackles in their loss to New England in the divisional round.
After that game, Moore decided he would get a compilation of all his mistakes and missed assignments to have a starting point for his redemption.
''Sometimes I didn't want to look at them,'' he said. ''Not to sound braggadocios, but my whole life I've always had some production.''
Not this time.
As a rookie, he had 31 tackles, two pass breakups, one interception and a fumble recovery, which came in the opener. There were a half-dozen games in which he didn't register a single tackle because he played so sparingly.
He had plenty of bad plays to look at, and he did, over and over ''so that it was ingrained in my training this offseason.''
Moore said he learned plenty about his weaknesses from poring over the replays.
''Just knowing how to relax and calm down. When you're a rookie, you're trying to make some plays. You want to get respect,'' Moore said. ''Sometimes you're just too fast for your own good and that's when undisciplined issues come in. Missed tackles come in, missed opportunities, missed picks. So now that I've had an offseason in minicamp, OTAs, where I slow the game down, got back to the basics, to the details and I'm ready.''
Moore said he's taking copious notes and learning all he can by playing alongside Bailey, Mike Adams, Tracy Porter and Drayton Florence and opposite Peyton Manning.
''I want to be a great player in this league and it's going to take hard work and dedication,'' Moore said. ''And the guys that I have around me help me get better. So, I'm excited. I feel reborn.''
Moore has always been a tireless worker.
When his teammates retreat to the dining hall between practices, he stays afterward working on the details of coverage, ironing out the creases in his game before grabbing a jump rope from his locker and heading back outside, where he whirls the cord into a blur for several minutes.
''It's the details, the little things,'' Moore said. ''Like last year, I was staying after practice, but I'd have to run up there, get ready for the next install, get ready for the previous install to brush up. So, now I'm like, I know it now so I can spend more time out here because this is where the game is played.''
Moore said he's no longer beating himself up over his rookie season.
''The thing is this: no matter how many tackles you make, you're going to miss some. It's like a receiver dropping the ball, a quarterback missing a play, dropping a pick. Nobody's perfect,'' Moore said. ''You just work on it, simple as that.
''When your opportunity comes, you've got to hit on the rise, wrap, follow through. In the offseason, you take care of the physical part, you get stronger, get faster, learning angles. A lot of times, with tackles, it comes with experience of knowing which back you're playing against, the team you're playing against, the film. That way, you're putting yourself in better situations to make plays.''
Moore's rededication and resurgence took on added importance when Carter tore up his right knee and hamstring in a nasty spill inside the team's practice bubble on July 27. He's been sidelined ever since.
Even before Carter got hurt, Moore's play in the offseason had impressed his teammates and coaches.
''Coming out of the OTAs, I think our whole coaching staff thought in the back end, Rahim was probably the most improved guy that we had just by overall focus, overall being able to make a play,'' Milus said. ''The proof's in the pudding when we get to real games, but we like his progress so far. He's got a different focus. He seems like a little bit of a different person.''
---
Follow AP Pro Football Writer Arnie Stapleton on Twitter: http://twitter.com/arniestapleton
---
Online: http://bigstory.ap.org/NFL-Pro32 and http://twitter.com/AP-NFL
---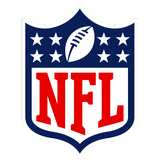 Get more from National Football League
Follow your favorites to get information about games, news and more
---