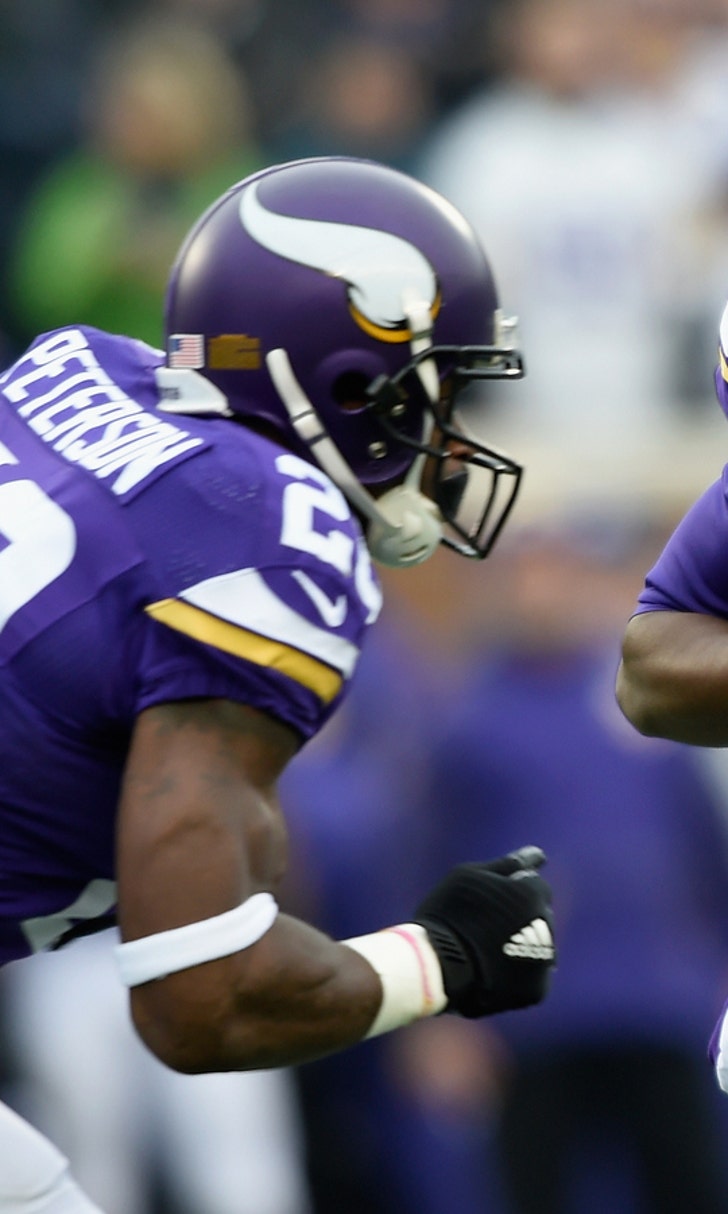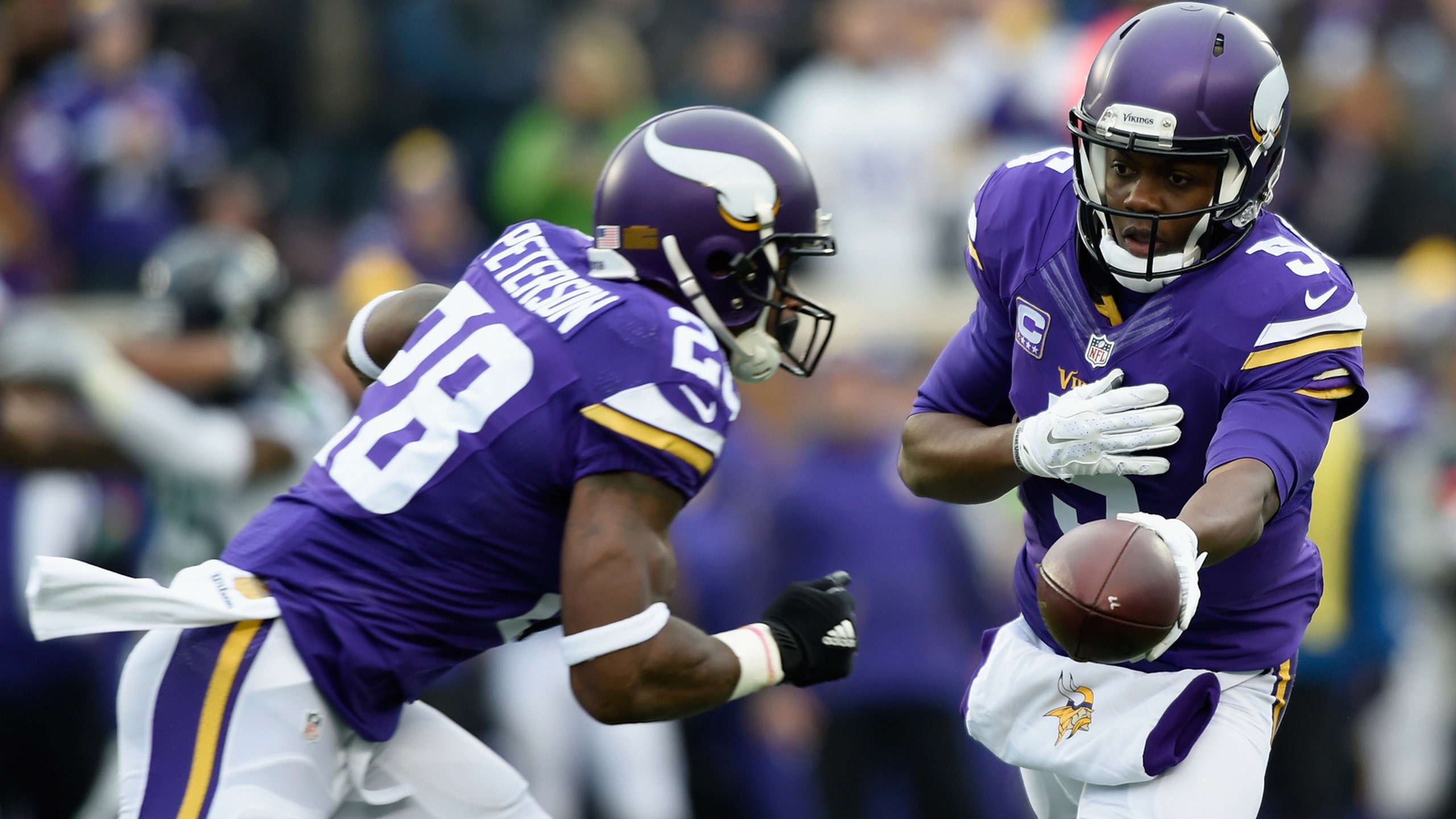 Minnesota Vikings: 7 building blocks for 2016
BY foxsports • January 13, 2016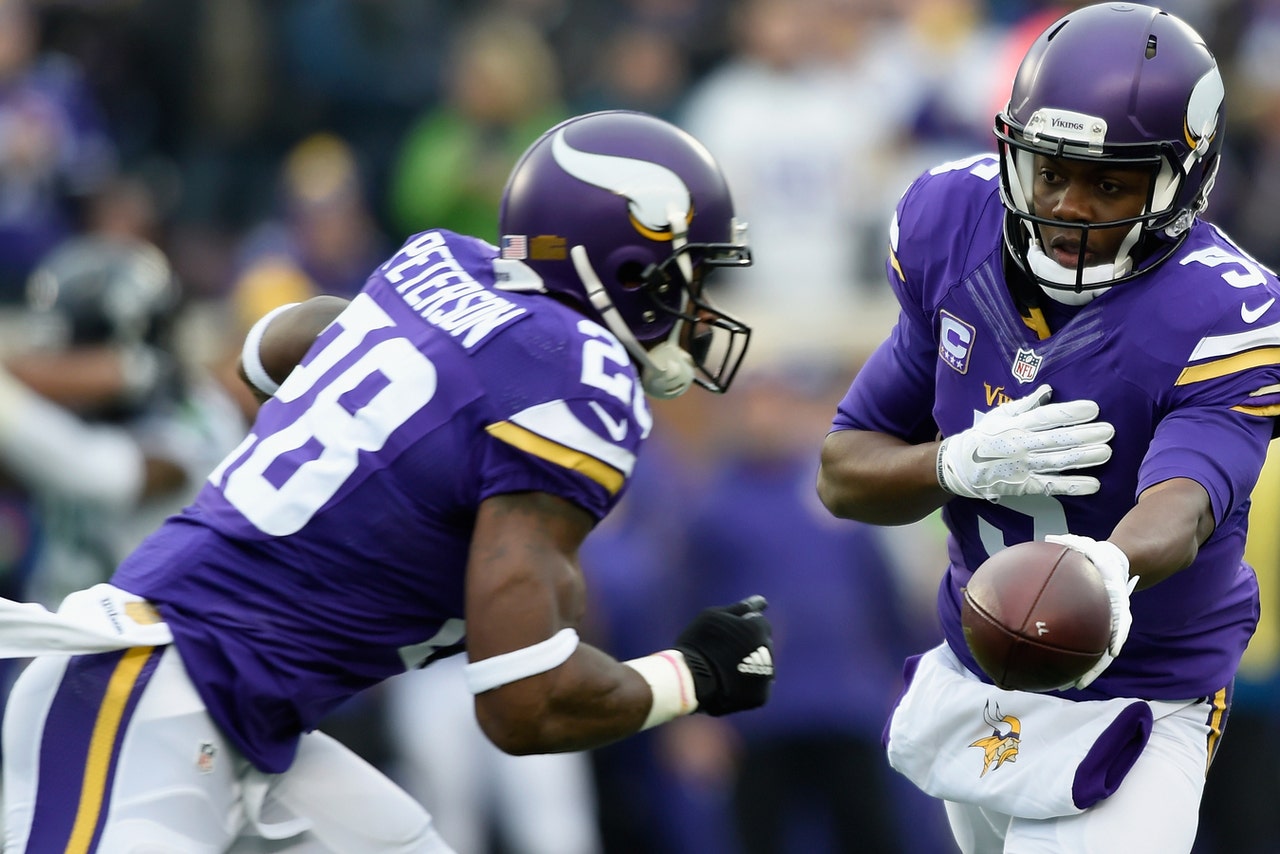 The Minnesota Vikings took a major step forward in 2015, claiming an NFC North title and making the playoffs for the first time under head coach Mike Zimmer. In order to keep pushing ahead, the team needs to have its roster revamped during the offseason. Before tackling free agency and the draft, here are the Vikings' top seven building blocks heading into the 2016 season.
1. Adrian Peterson
Forget the fact that he'll be 31 years old next season, running back Adrian Peterson has shown no signs of slowing down. He won his third career NFL rushing title in 2015 with 1,485 yards, so the Vikings should feel comfortable continuing to build around him. Minnesota's run-first offense will always need aggressive offensive linemen who can clear paths for their All-Pro ball-carrier. The team could also use some complementary playmakers to help take the pressure off Peterson when the opposing defense is stacking the box.
2. Teddy Bridgewater
For most of Adrian Peterson's career, the Vikings have been missing a young, promising quarterback. They have that now in Teddy Bridgewater, who was the 32nd-overall pick in the 2014 NFL Draft. He's not a big risk-taker -- and he doesn't have to be with the league's best running back lining up behind him -- but more experience will eventually lead to more aggressive play. Improving Bridgewater's protection and upgrading his weapons will help the 23-year-old passer reach a new level of production.
3. Harrison Smith
The Vikings have plenty of standouts on the defensive side of the ball, but safety Harrison Smith stands above them all. He's a 6-foot-2, 214-pound human missile who defends the run just as well as the pass. With 12 interceptions (four returned for touchdowns), 5.5 sacks and three forced fumbles in 53 career games, the former first-rounder has a unique knack for making game-changing plays. Minnesota's secondary will always be strong with Smith in the starting lineup, but the unit could be even better with another reliable safety in the mix.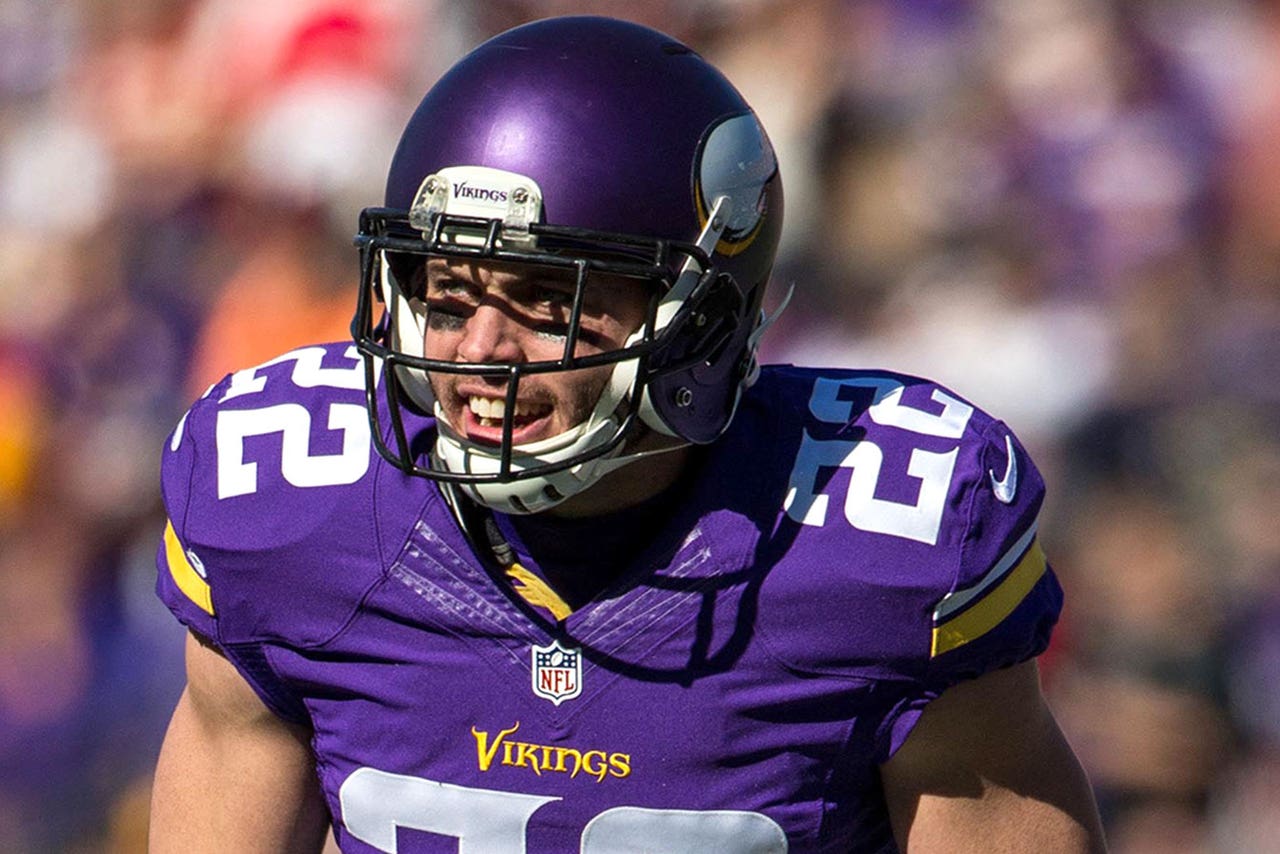 Vikings safety Harrison Smith is a legitimate difference-maker on defense.
4. Anthony Barr
Outside linebacker Anthony Barr has struggled a bit with injuries in two seasons with the Vikings, but he's an undeniably dominant force when fully healthy. The former ninth-overall draft pick is a massive specimen at 6-foot-5 and 255 pounds. He uses his size and overall athleticism in a variety of ways, with 7.5 sacks, five forced fumbles, an interception and over 130 tackles in 26 career games. A versatile player like Barr can be very beneficial to a defense, so Minnesota should be happy to have him as a key building block.
5. Stefon Diggs
An unexpected contributor emerged when wide receiver Stefon Diggs stepped into the lineup early in the 2015 season. As a fifth-round pick in last spring's draft, he surprised everyone by leading the Vikings with 52 receptions for 720 yards and four touchdowns. Those are modest numbers by today's standards, but Minnesota is committed to Adrian Peterson and the running game. If Teddy Bridgewater is trying to create a more balanced attack moving forward, Diggs is the player who will help him accomplish that goal.
6. Everson Griffen
The Vikings have playmakers at every level of the defense, and Everson Griffen is the star of the line. The 6-foot-3, 273-pound defensive end has displayed a fantastic motor, racking up double-digit sack totals in each of the past two seasons. He may not be the most refined pass-rusher in the NFL, but he serves as the invaluable heart of Minnesota's defense. That's why the Vikings locked Griffen up with a five-year, $42 million contract before the 2014 season. A complementary pass-rusher must emerge opposite him in 2016.
7. Linval Joseph
While Everson Griffen garners most of the attention along the defensive line, Linval Joseph is one of the league's most underrated tackles. This 329-pounder can line up over the nose and completely wreck an offensive game plan with his superhuman strength. He recorded 56 tackles, a half-sack and a forced fumble in 2015, but his impact at the end of the season was nullified by a nagging toe injury. The Vikings are lucky to have a defense littered with stars, but they are particularly fortunate to have an anchor like Joseph.
---
---