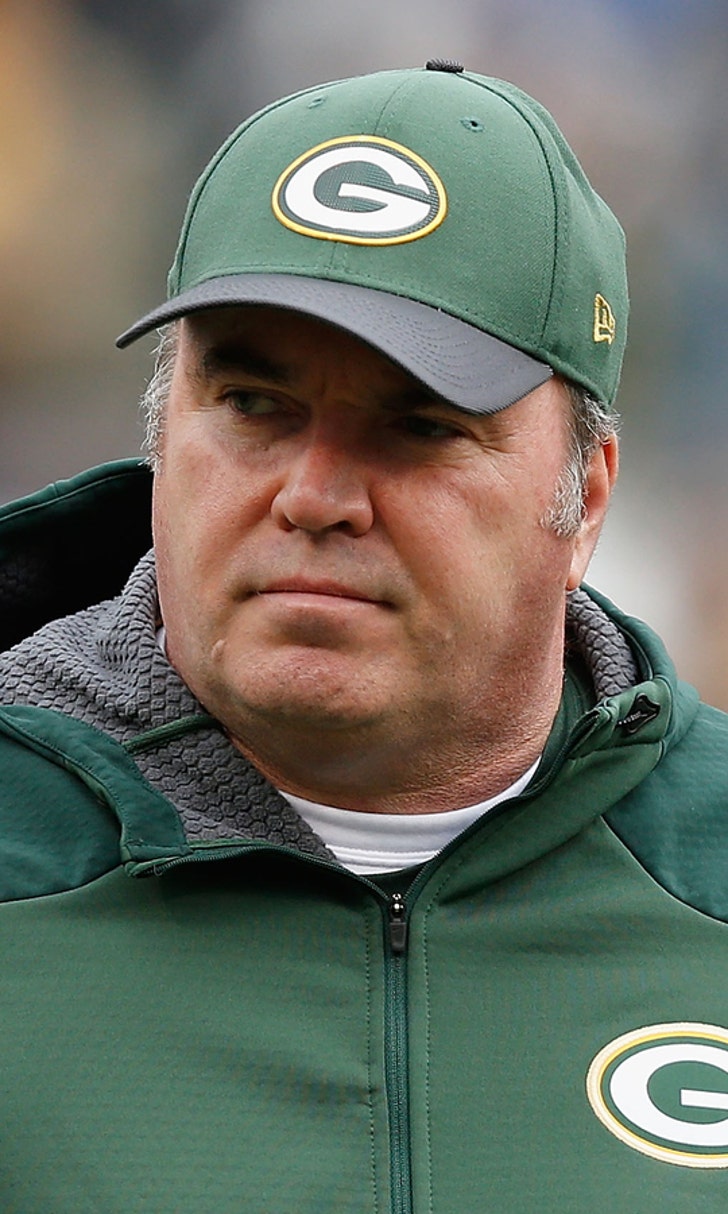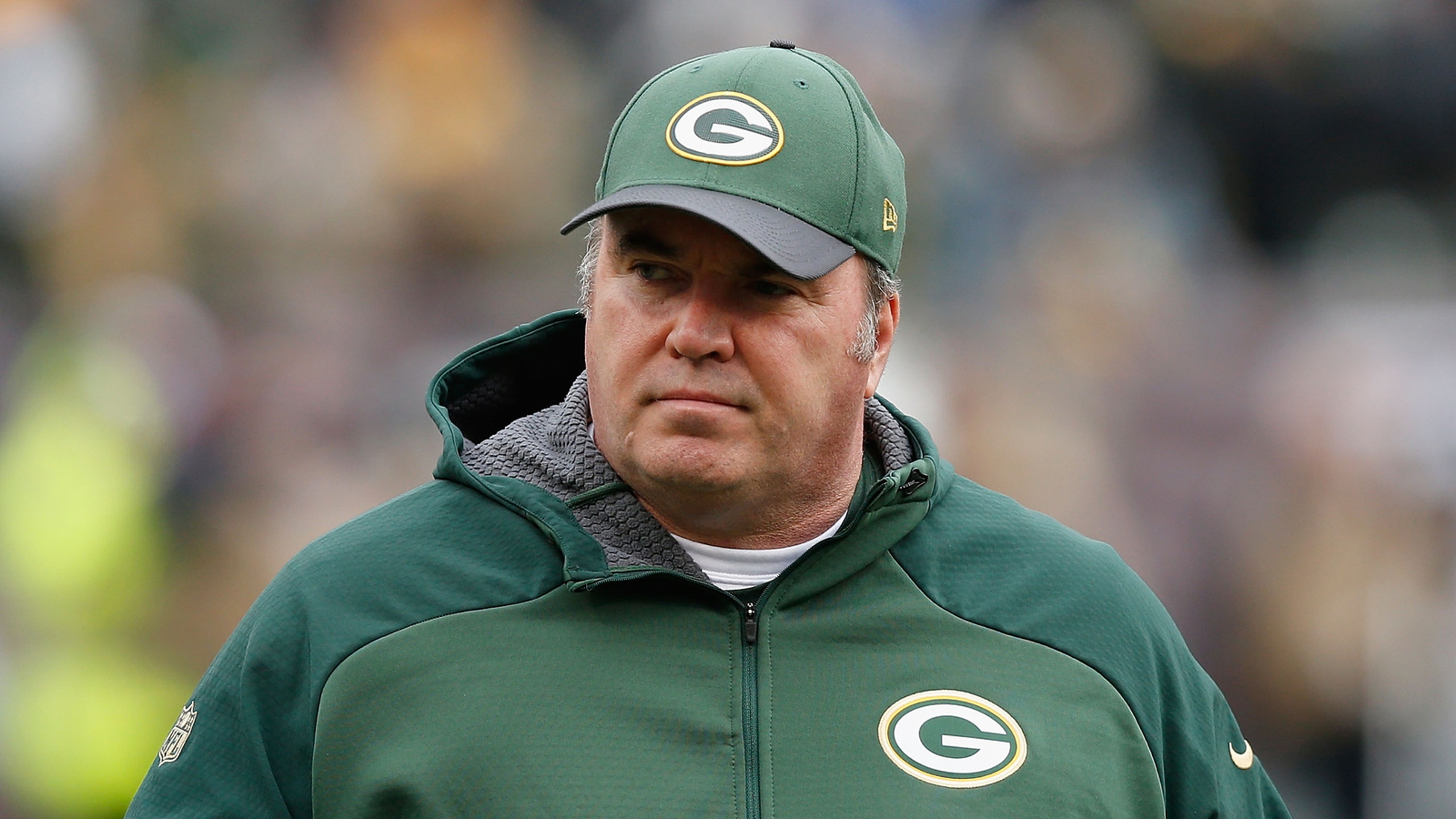 Mike McCarthy: I don't know what a catch is anymore
BY foxsports • January 17, 2016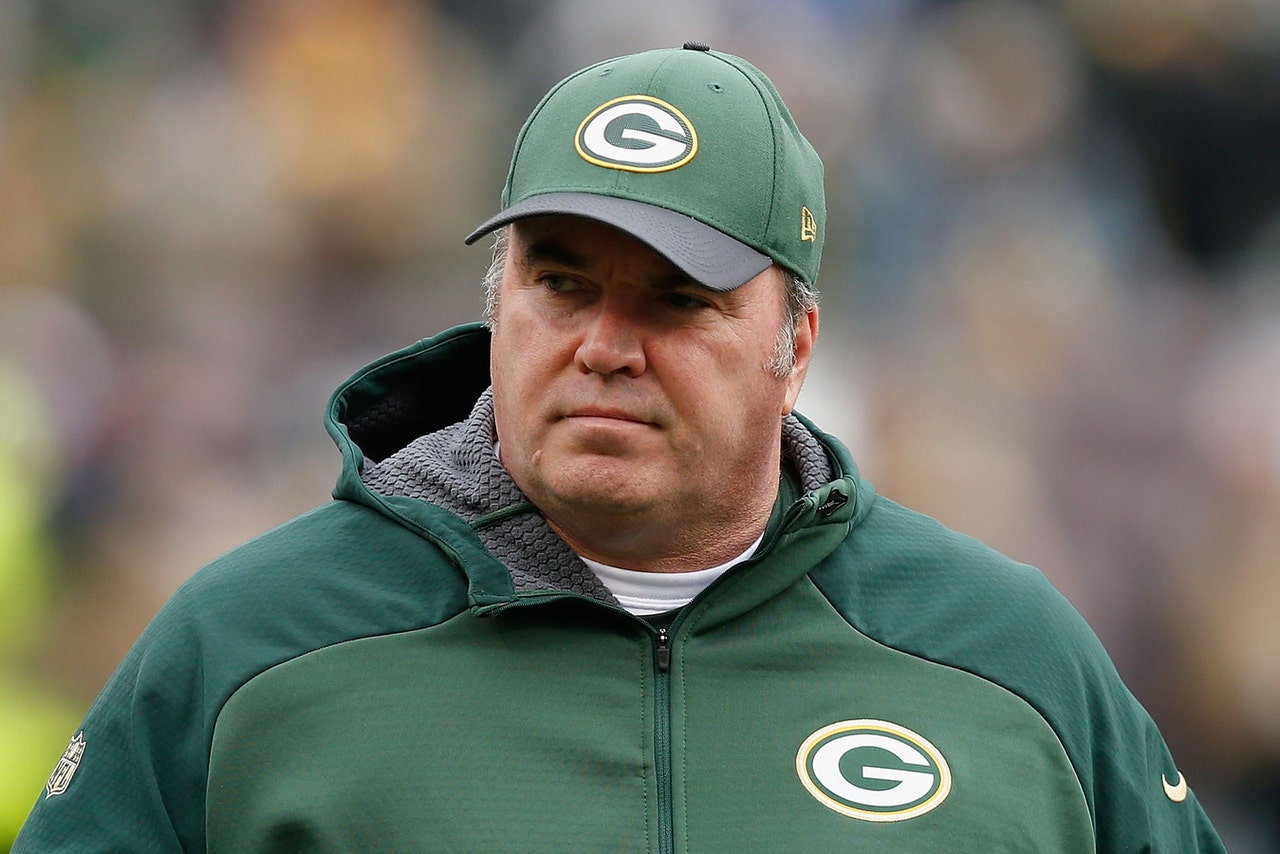 There has been a lot of debate thrown around throughout the 2015 NFL season about what a catch is and isn't with the new rules. Green Bay Packers coach Mike McCarthy was involved in one of the biggest drama-filled situations about the catch rule last season in the playoffs against the Dallas Cowboys. Dez Bryant seemed to catch a huge pass in the fourth quarter, but the referees ruled it incomplete.
Since that play, the league has been under more scrutiny about how they rule those types of plays.
McCarthy ran into another situation in the NFC Divisional Playoffs against the Arizona Cardinals on Saturday night. Larry Fitzgerald made a catch, tried to turn up the field and the ball came loose when he hit the ground. Green Bay immediately challenged the play, but it was upheld as a reception.
Following the game, McCarthy was obviously upset about the call and made some strong remarks about the NFL rules on catches. He stated quite simply that he didn't know what a catch was anymore.
#Packers coach Mike McCarthy on Fitzgerald catch/replay challenge: "I don't know what the hell is a catch anymore. It's ridiculous."

— Jason Wilde (@jasonjwilde) January 17, 2016
Due to the challenge, Green Bay didn't have an extra timeout to use down the stretch. It dropped them to just one timeout left and that did come into play later on in the game.
One thing is for sure, and that is is the fact that the league has to figure out how to get the rule under control.
It seems that each game now has a reply that analysts and the media are unsure about what a catch is anymore. Heading into the offseason, Roger Goodell has to make a point to figure things out about the catch rule. He is without question capable of calling more attention to it.
McCarthy and the Packers are now headed towards the offseason for the second straight year in incredibly disappointing fashion. Losing in overtime without Aaron Rodgers getting a chance to touch the football is not easy to swallow, especially after the Hail Mary that kept their season alive.
Expect to hear more news about the catch rule and don't be surprised if the NFL does address it this offseason.
More from This Given Sunday:
---
---