National Football League
National Football League
McCarthy 'very confident' Capers will return as DC
Published
Jan. 16, 2013 1:55 a.m. ET

Packers defensive coordinator Dom Capers is not going to lose his job over one ugly game.
Even if it did end Green Bay's season.
Three days after the Packers were gouged by the San Francisco 49ers for 579 yards, coach Mike McCarthy said Tuesday he will evaluate everyone on his staff but is ''very confident'' Capers will return as defensive coordinator next year.
''I think it's ridiculous that I have to answer the question, frankly. I'm appalled by it,'' McCarthy said. ''I would not do my job, I would not fulfill my responsibility if I didn't look at the job Dom Capers has done, the job Mike McCarthy's done, what (offensive coordinator) Tom Clements has done, all the way down. I can promise you that's what's going to happen.''
''I don't dig the drama stuff, and I get the concern,'' he added. ''We have great fans, but there's no decisions going to be made today. We have never operated that way and never will.''
The Packers were completely overmatched against Colin Kaepernick and the 49ers in the NFC divisional game. They had no answers for Kaepernick, whose 181 yards rushing were most by a quarterback in a regular-season or playoff game. They had the 49ers in third-and-long several times yet couldn't get off the field. And they were powerless against San Francisco's read-option in the second half.
By the time the game ended, the Packers had given up the most total yards (579), yards rushing (323) and second-most points in the playoffs in franchise history, and fans were ready to take out a ''job wanted'' ad on Capers' behalf.
''I know those are Mike's decisions. My plans are to be here,'' said Capers, who will sit down with McCarthy on Wednesday to evaluate the defense. ''I think we've got a young defense that's ascending. All the statistics point to that. I feel awful about the way we played (against the 49ers) because you want to play your best in that game and we didn't. And I accept responsibility for that. That's my job to make sure that we play better.''
Capers accomplished that during the regular season. After having the NFL's worst defense last year, the Packers jumped to 11th in total yardage and scoring. They were particularly tough against the passing game, ranking in the top five in sacks and opponent quarterback rating - even with defensive back Charles Woodson missing nine games with a broken right collarbone.
Clay Matthews had 13 sacks, second-most in the NFC and a half-sack off his career high, despite missing four games with a hamstring injury. Rookie Casey Hayward tied for fifth in the NFL with six interceptions.
''I've seen us make great strides this year,'' Capers said. ''It didn't look that way the other night, but I've seen us make great strides and I think with the number of young people we've got that we can move forward with this group. Obviously, you always want to add a few things here or there, but what I hope is that game's not a total evaluation of what this group has done this year, because I think there were some very good things that were done.''
But in what is now an ominous sign, the Packers struggled against the run much of the year. Adrian Peterson bulldozed Green Bay for 409 yards in the two regular-season games, and keeping him to just 99 yards in the playoffs was considered a victory. That could be problematic in the future. The spread option is already a staple of the college game, and the success this year of Kaepernick, Seattle's Russell Wilson and Washington's Robert Griffin III is likely to usher in a new era in the NFL of mobile quarterbacks.
''I think that it's something that's here to stay in terms of what we're going to see with these young and athletic quarterbacks because of what it does to you defensively,'' Capers said. ''A lot of that stuff you want to do rushing the passer, it calms you down a little bit because you've got to make sure you're sound if, all of a sudden, the quarterback pulls the ball down and runs with it.''
And that could bring some changes to the Packers.
Woodson can still be disruptive at 36, but he's due $10 million next year and the Packers might decide that's too high. Linebacker A.J. Hawk, who looked as if he was playing in slow-motion at times against San Francisco, is a free agent.
''You've got to put as athletic a team out there as possible because they're going to challenge you on the perimeter,'' Capers said. ''You've got to be able to get us back to assignment football. You've got to be able to play the dive, you've got to have a guy assigned to the quarterback and you've got to have somebody that's fast enough to assign to that quarterback that he just doesn't outrun him. So that affects the type of guy you've got to put out there.''
But Capers is confident he and the Packers can adapt.
''The challenge now is to go back to work,'' he said. ''Make sure we get this fixed so these type of teams we're playing against next year, the same thing doesn't happen.''
This was the second straight year the Packers were eliminated in the divisional round. While some teams would be thrilled just to make it to the playoffs, the Packers, with more NFL titles than anyone else, are not one of them.
''The goal around here is not just to win 12 games, not just to win the division championship,'' McCarthy said. ''Our goal will always be the same here. I do appreciate the support, concern and I understand the disappointment of the fans, but this is the best organization in all of professional sports. We have the resources, we will make the right decisions as we move forward.''
NOTES: McCarthy praised TE Jermichael Finley, who could wind up elsewhere because he has a history of being undependable and is due a big raise. ''I really felt Jermichael Finley was a different man, a different player from the bye week on. ... I feel very good about the way he finished the year,'' McCarthy said. ''But we obviously have to look at the first half, too, and make sure that's part of the evaluation because we're all judged on 17 games.'' ... While McCarthy wouldn't discuss specifics, he did acknowledge the roster will look different next season - as it always does. ''Change is constant, and I think everybody understands that,'' he said. ''It has been around 20 percent for us, the way your roster changes every year, and that will probably hold true this year.''
---
Online: http://pro32.ap.org/poll and http://twitter.com/AP-NFL
---
---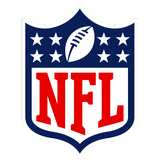 Get more from National Football League
Follow your favorites to get information about games, news and more
---