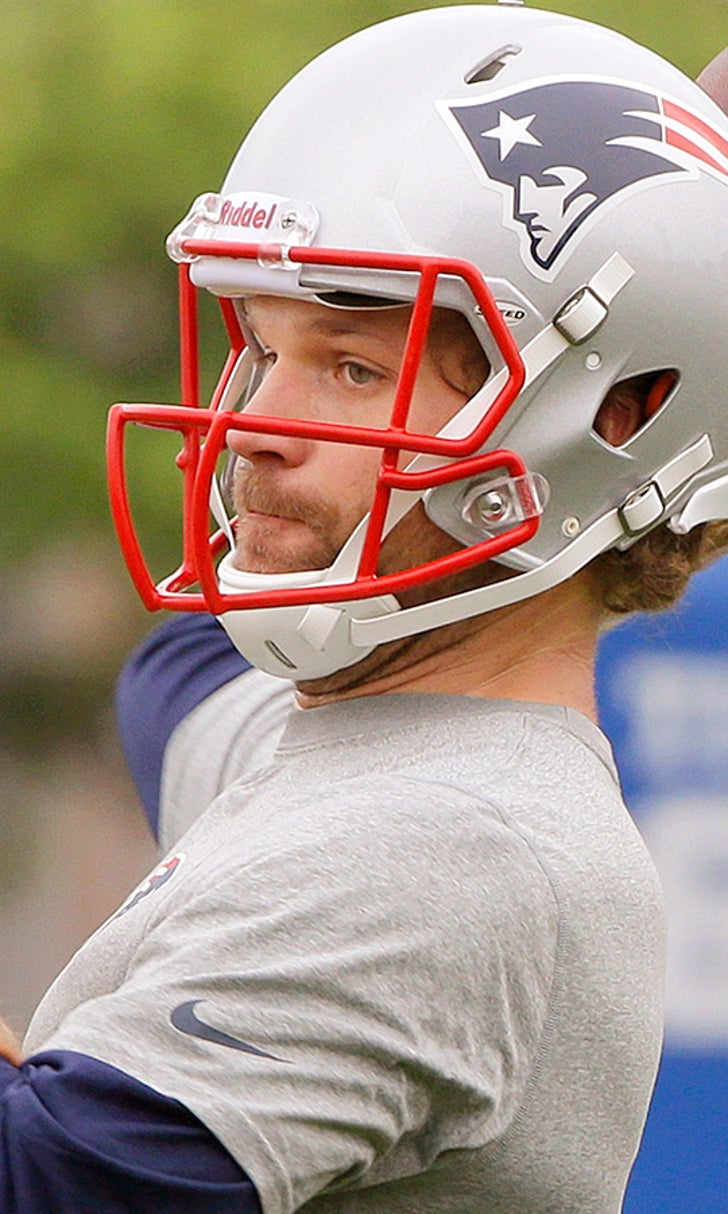 Matt Flynn has plenty to learn at minicamp as new Patriots backup QB
BY foxsports • June 16, 2015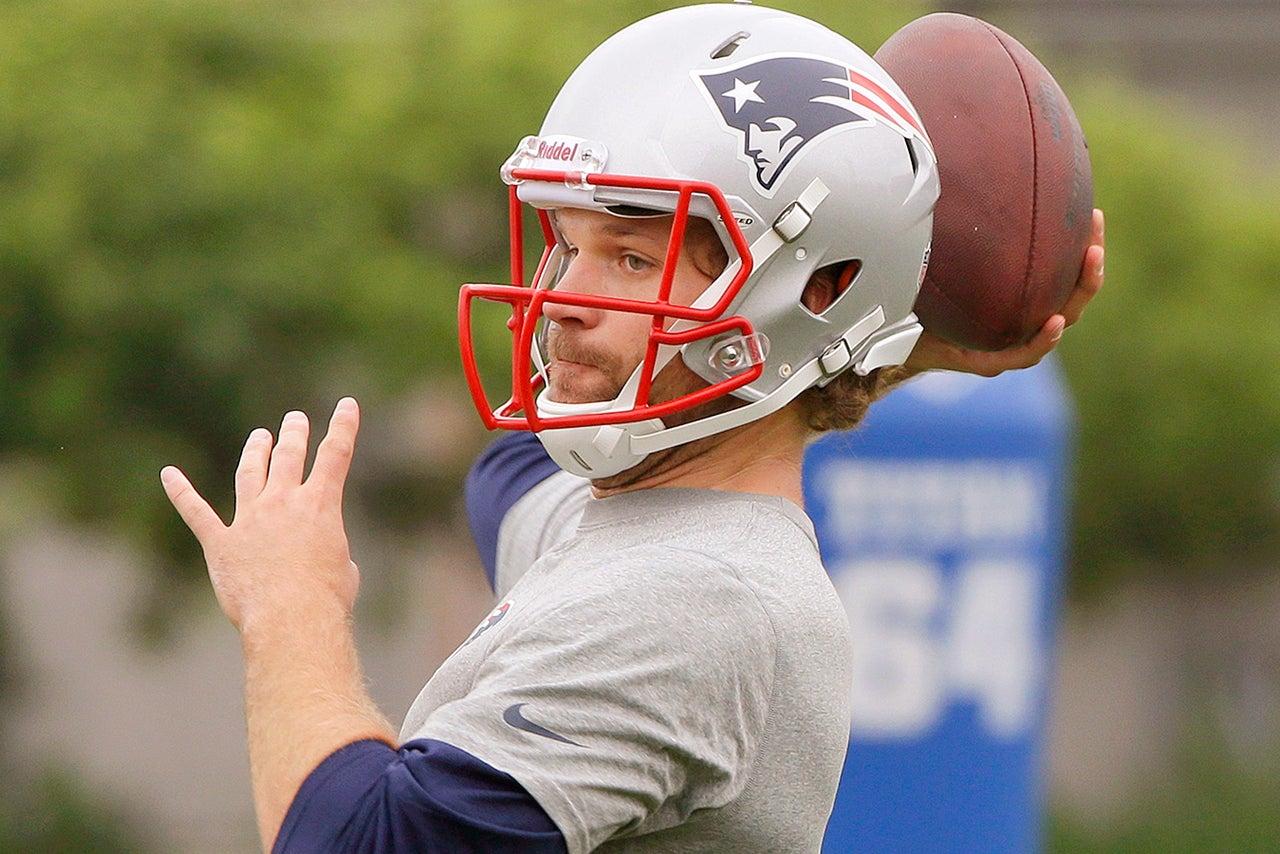 Matt Flynn is back at the stadium where he made his first NFL start.
He's not focusing on making another in place of Tom Brady.
Flynn practiced with the New England Patriots on the first day of their three-day minicamp Tuesday, four days after signing with the Super Bowl champions.
Brady is appealing his four-game suspension for using deflated footballs in the AFC Championship Game. If NFL commissioner Roger Goodell doesn't eliminate it after an appeal hearing Tuesday, Flynn or second-year quarterback Jimmy Garoppolo would be in line to start the season opener against the Pittsburgh Steelers on Sept. 10.
But with a new offense to learn, Flynn has more important things to think about.
''I look at it right now as I've got a big task ahead of me and that's the only thing that I'm thinking of right now,'' Flynn said, ''and that's the only thing that they're telling me to do right now, that's to learn, learn, learn.''
Flynn fondly recalled his starting debut on Dec. 19, 2010, with Green Bay as the replacement for an injured Aaron Rodgers.
Facing the Patriots at Gillette Stadium, Flynn completed 24 of 37 passes for 251 yards, three touchdowns and one interception. But the Packers lost 31-27 with Brady throwing the go-ahead 10-yard touchdown pass to Aaron Hernandez with 7:14 left.
''That was a great night for me,'' Flynn said. ''It was my first start, and I've always been a confident guy, but I wanted to go out there and show it on a big stage. It was fun. I remember having a blast.
''It was my now-wife, then girlfriend, and my dad's birthday that day, too, so that was kind of a fun day.''
He had another one on Jan. 1, 2012, when the Packers rested Rodgers in preparation for the playoffs. In a 45-41 win over the Detroit Lions, Flynn completed 31 of 44 passes for team records of six touchdowns and 480 yards. He threw one interception, but connected on a 4-yarder with Jermichael Finley for the winning touchdown with 1:10 remaining.
He became a free agent after the season and signed a three-year, $26 million contract with the Seattle Seahawks. But rookie Russell Wilson beat him out for the starting job.
Flynn was traded to Oakland on April 1, 2013, was released that October and signed with Buffalo a week later. He spent three games with the Bills, but didn't play before being cut on Nov. 4. He rejoined Green Bay eight days later and last year completed 8 of 16 passes for 66 yards, no touchdowns and one interception in seven games.
Now he's with his fifth team since being drafted by Green Bay in the seventh round (206th overall pick) in 2008 out of LSU. Brady was a sixth-round choice (199th overall) in 2000.
''It's always tough going to a different team. You have this huge task of learning a new offense and that's what I'm in the middle of right now,'' Flynn said. ''Probably the hardest part of learning something new is forgetting the old one.''
Garoppolo can help him after spending last year with the Patriots. But Flynn has more NFL experience.
So who's the teacher and who's the student?
''I don't know if we've gotten that far yet,'' Garoppolo said. ''We've only known each other a couple days.''
And he's not focusing on any competition he might face for the No. 2 job.
Neither is Flynn. He's just trying to adjust to his new circumstances
''It's been such a blur,'' said Flynn, who tried out Wednesday and signed two days later.
The cram course will continue between the end of minicamp and the start of training camp in late July.
''I've got a lot of catching up to do,'' Flynn said, ''but there's (six weeks) that we have off and I'll try to not only memorize plays and combinations, but I'll get familiar with stuff.
''The worst thing I can do coming back to training camp is getting to the line of scrimmage and I'm worried about where the offensive guys are instead of where the defensive guys are.''
---
---