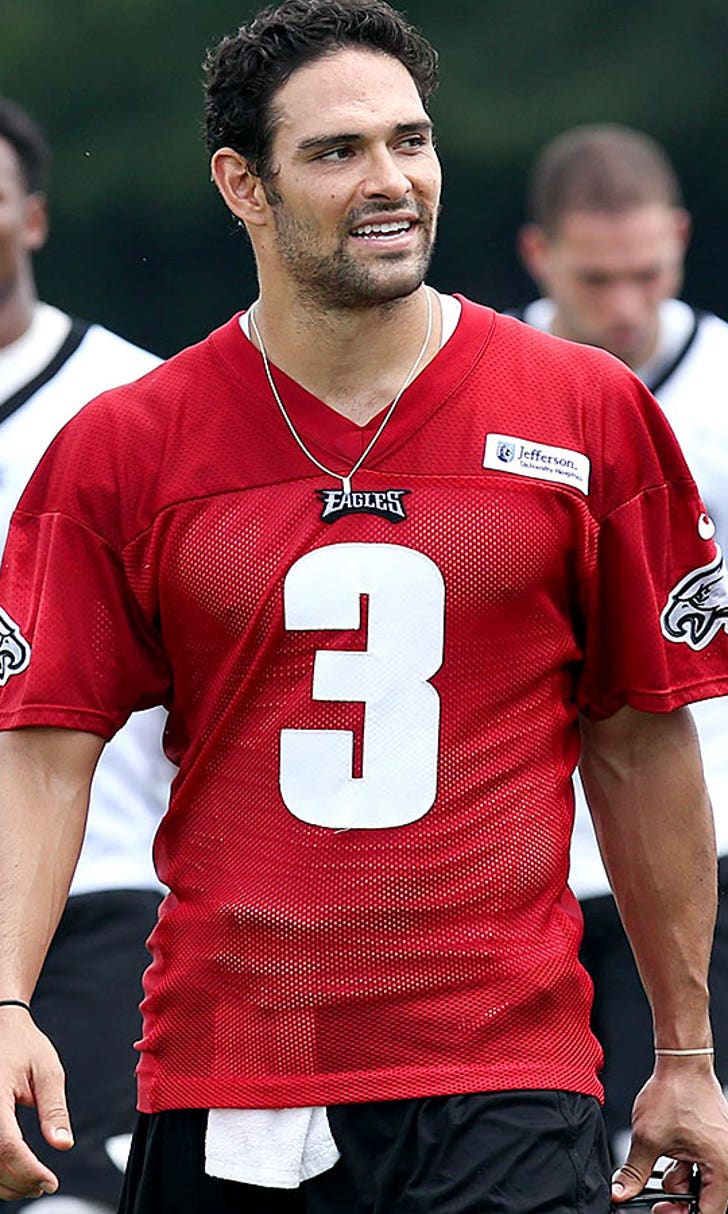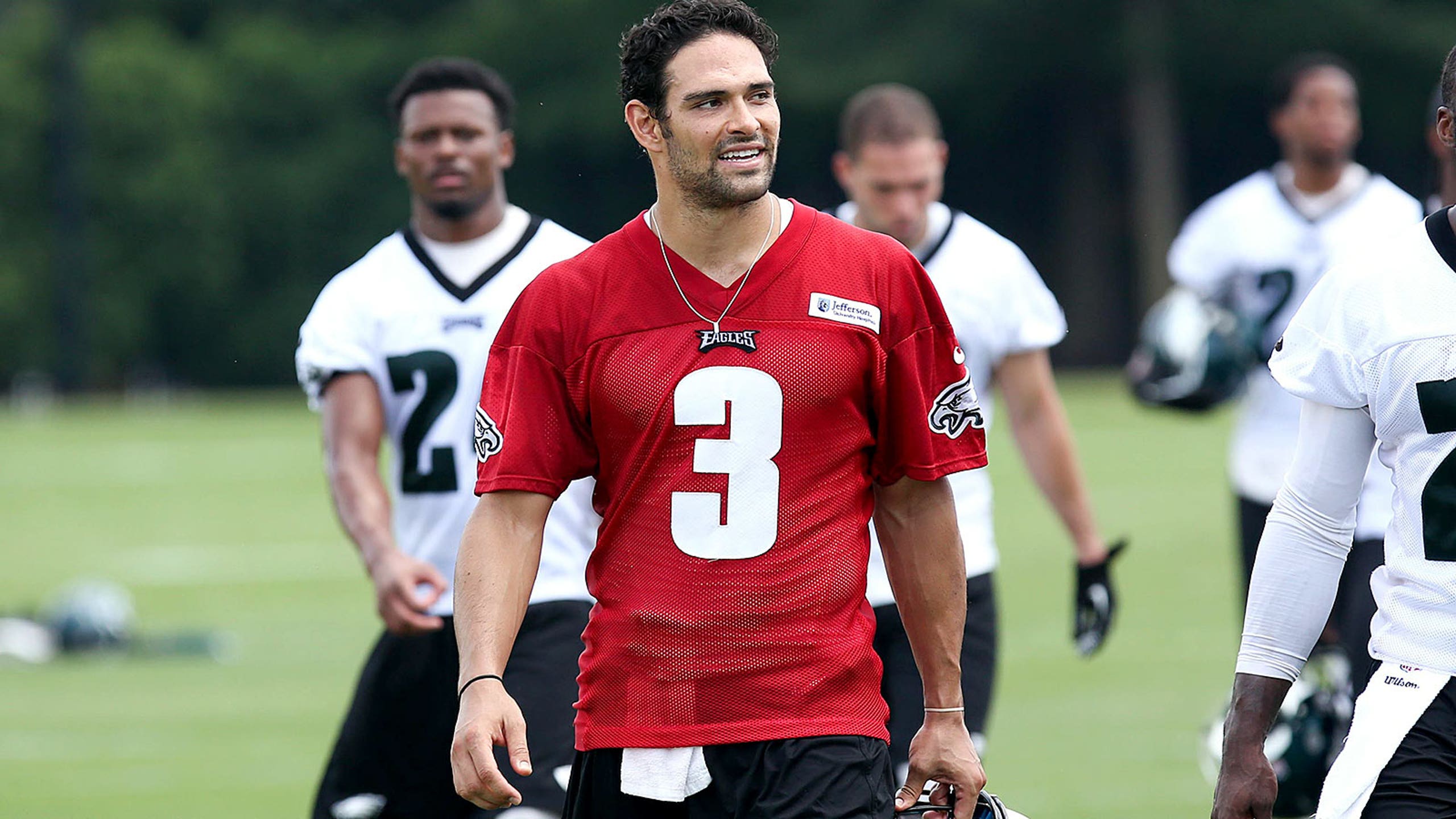 Mark Sanchez received a special care package at Eagles camp
BY Ross Jones • August 6, 2014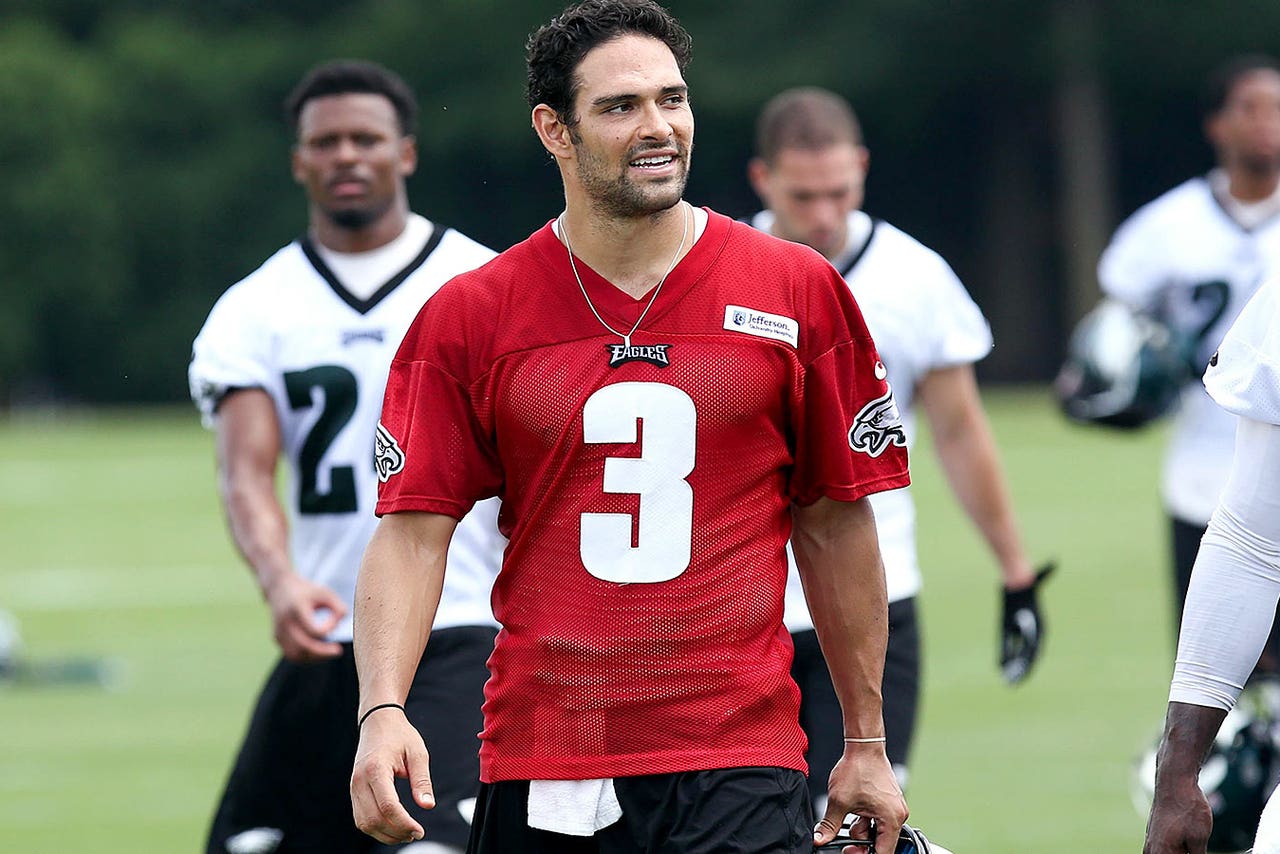 While Mark Sanchez continues to carve out a role for himself in Philly, the veteran quarterback was on the receiving end of a care package at Eagles camp.
"It ranged from clothing to snacks and even some personal hygiene products; a bottle of body wash which is always important after a sweaty practice," Sanchez told FOXSports.com this week.
Hours of meetings and practice are taxing, but the veteran quarterback is savvy enough to make the most of it. Firmly entrenched in a backup quarterback camp battle with Matt Barkley, Sanchez has reportedly looked sharp.  
During the dog days of training camp, Athletes First doles out packages to more than 100 of its clients. Sanchez included.
"The start of training camp is always a very exciting time, but it is also signals the end of a great offseason," Athletes First president Brian Murphy told FOXSports.com. "We almost feel like parents sending our kids back to school.  
"That sparked the idea to send our clients gift bags like our parents used to send to us, just to let them know that we are thinking about them.
The agency, headquartered in Laguna Hills, Calif., prides itself on the 11-item gift bag. Inside is the following: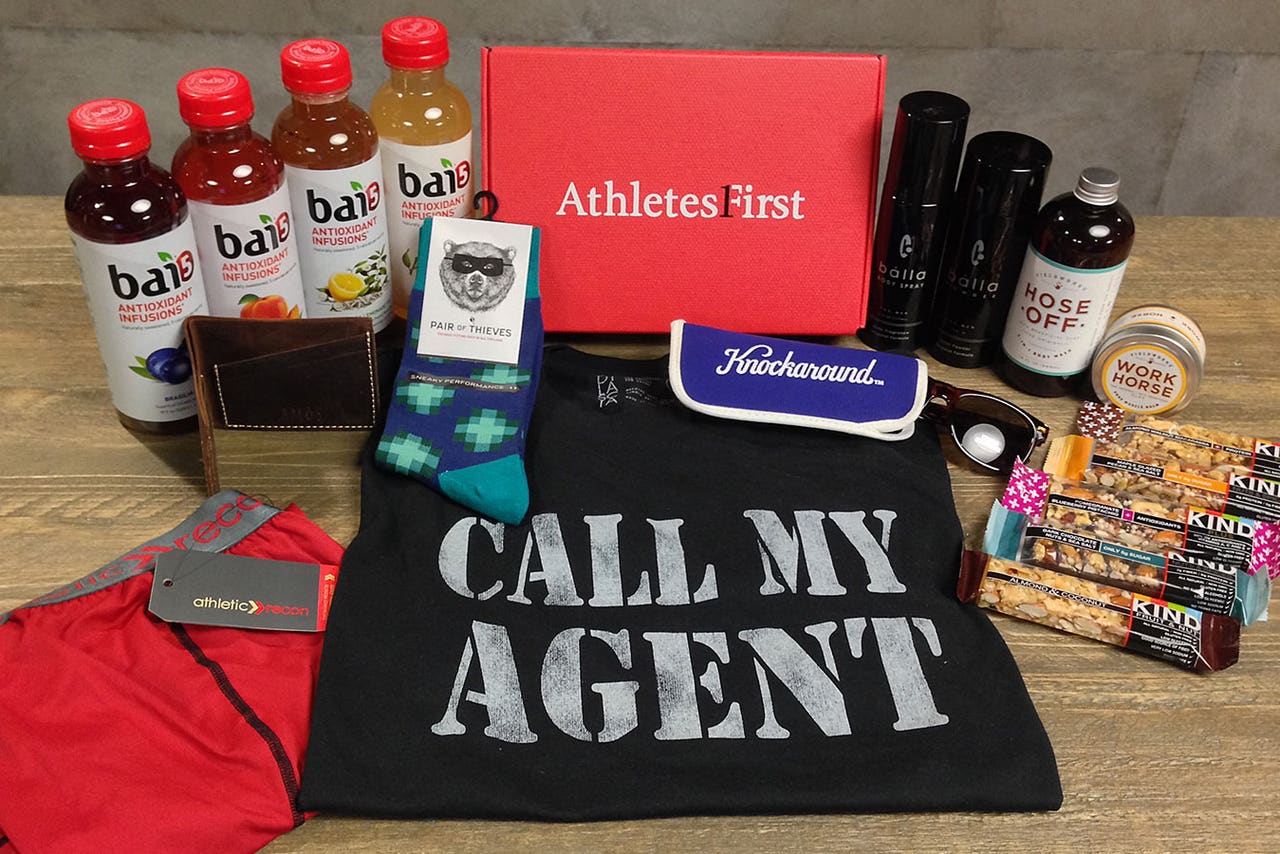 Care packages include a wide variety of goods.
·         Leather Wallet with Player's Initials (AMOS)
·         Hose Off (Fieldworks Supply Company)
·         Work Horse (Fieldworks Supply Company)
·         Balla Spray (Balla)
·         Balla Powder (Balla)
·         Call My Agent Shirt (Dilascia)
·         Tights, shirts or beanie (Athletic Recon)
·         Socks (Pair of Thieves)
·         Kind Bars (Kind)
·         Two cases of Bai Antioxidant Drinks
·         Sunglasses (Knockaround)
While the preseason is set to begin, other players around the league are receiving similar packages.
"I am incredibly happy to be a part of the A1 family," Cowboys second-year center Travis Frederick said.
Training camp is a stressful time. With players on mental overload, monotonous routines need to be shaken up. For Sanchez and others, the regular season can't get here soon enough.
---
---