National Football League
National Football League
Mannings fight family war against Brady
Published
Feb. 3, 2012 12:00 a.m. ET

Eli Manning will be playing for something much more important than a single championship on Sunday in Super Bowl XLVI.
He'll be playing for the Manning name itself.
The hard and cold facts are these. Tom Brady is older brother Peyton's No. 1 nemesis, and if Brady and the Patriots pull out the victory, he will have notched Super Bowl win No. 4. That would top off an incredible career, make Brady perhaps the greatest quarterback of all time and confirm this slice of NFL history as the Brady Era.
It seems unlikely any Manning — Eli or Peyton — will be able to top Brady in that department if he wins Sunday. But if Eli can lead his team to the win instead, if the Giants once more are the improbable champions, then the path of NFL history might turn slightly.
If Eli and the Giants can again stop Brady and the Patriots, then Tom Brady will have earned just three Super Bowl rings.
And, with that win, Eli will have ensured that the Manning brothers have three Super Bowl rings as well.
The math on that would come out to: One for Peyton + two for Eli = This being as much the Manning Era as the Brady Era.
The brothers might not be able to top Brady on their own. But, combined, they very much can, and for two brothers who are close friends playing quarterback in the NFL at the highest level at the same time — two brothers stage- and career-managed by dad Archie, a former NFL quarterback himself — that would be something grand, indeed.
So Eli isn't just playing for his second ring or Giants glory, though surely those things are fueling his competitive need to win. He's still also playing for the third Super Bowl championship to come under the Manning name. He's playing to cast doubt on this being the Brady Era.
Count on it — he's playing for family.
For much of this week leading to the big game, Eli has fielded questions on whether winning this Super Bowl would put him at his brother's level. But that, I think, misses the point. Eli has always seemed less in competition with his brother than in partnership.
Whereas, when it comes to playing Brady, it's been for both Manning brothers a decidedly competitive relationship. There might be respect there, but there will be no love.
Family is a funny thing, and the protection and elevation of the family name is a wildly powerful force in shaping one's views of legacy, history and those who stand in your way. To compete for an employer, colleagues and fans or customers can have a lot of meaning. To compete for family — for the family name, where some primitive programming still kicks in — is something else entirely.
Just listen to Eli. Even he can't hide the difference in how he views a Brady vs. how he views a Manning.
In a news conference this week, Eli was first asked whether Brady was perhaps the greatest quarterback of all time.
His answer: "I'm not in to making predictions. It's not my job to list quarterbacks. He's obviously a future Hall of Famer. He's had a tremendous career. It's his fifth Super Bowl, so that's amazing."
Then he was asked, a little bit later, whether Peyton was perhaps the greatest quarterback of all time.
His answer: "Peyton has had an unbelievable career. Since I've been watching football, I haven't seen anybody play at a higher level than he has. It has always been my goal to get to his level of football, to get to his level of play."
I haven't seen anybody play at a higher level . . .
Well, some quick calculations and you find that Eli has, in fact, seen Tom Brady play a time or two. Meaning not even Tom Brady has played at a higher level than Peyton.
Ergo, Eli is saying, Peyton Manning is, at a minimum, as good as Tom Brady. And what Eli probably means — as a brother would, as a man who shares a name and blood and the bonds those bring — is that he thinks his older brother is the better quarterback.
Remember, this is also the Eli Manning who was widely ripped at the start of the season for answering honestly when asked if he believed he was among the NFL's elite quarterbacks. He thinks he stands tall with Brady and with Peyton. To win his second title, at least for now, has the dual benefit of lifting up the Manning name at the expense of Brady's and confirming he's a big part of the reason why that's happened.
Eli is proud. Eli is competitive. And Eli comes from a family that has shaped itself — the family's fortunes and legacy itself — around being and producing quarterbacks.
There is much at stake Sunday — for Tom Coughlin, for Bill Belichick, for Brady, for everyone.
But it's for Eli alone that the family name also rides on the outcome of Super Bowl XLVI. So, watch out, New England. There's nothing more dangerous than a man with skills fighting on behalf of his family's name and honor.
You can follow Bill Reiter on Twitter or email him at foxsportsreiter@gmail.com.
---
---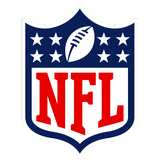 Get more from National Football League
Follow your favorites to get information about games, news and more
---