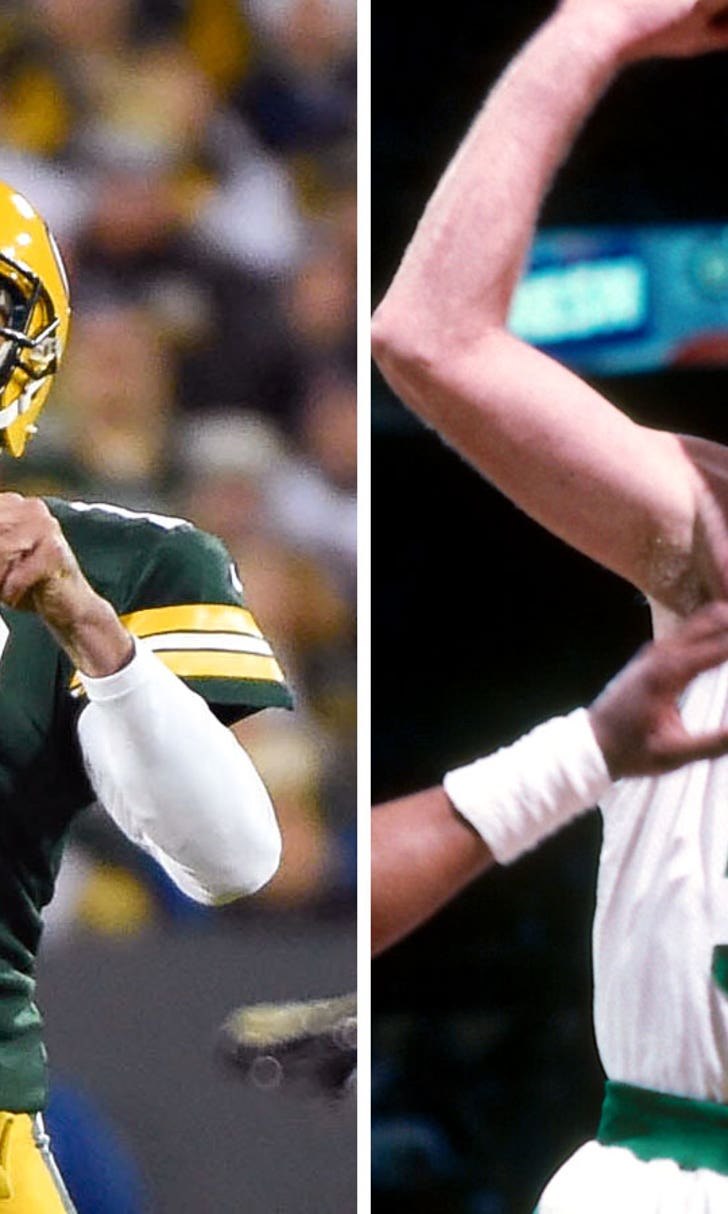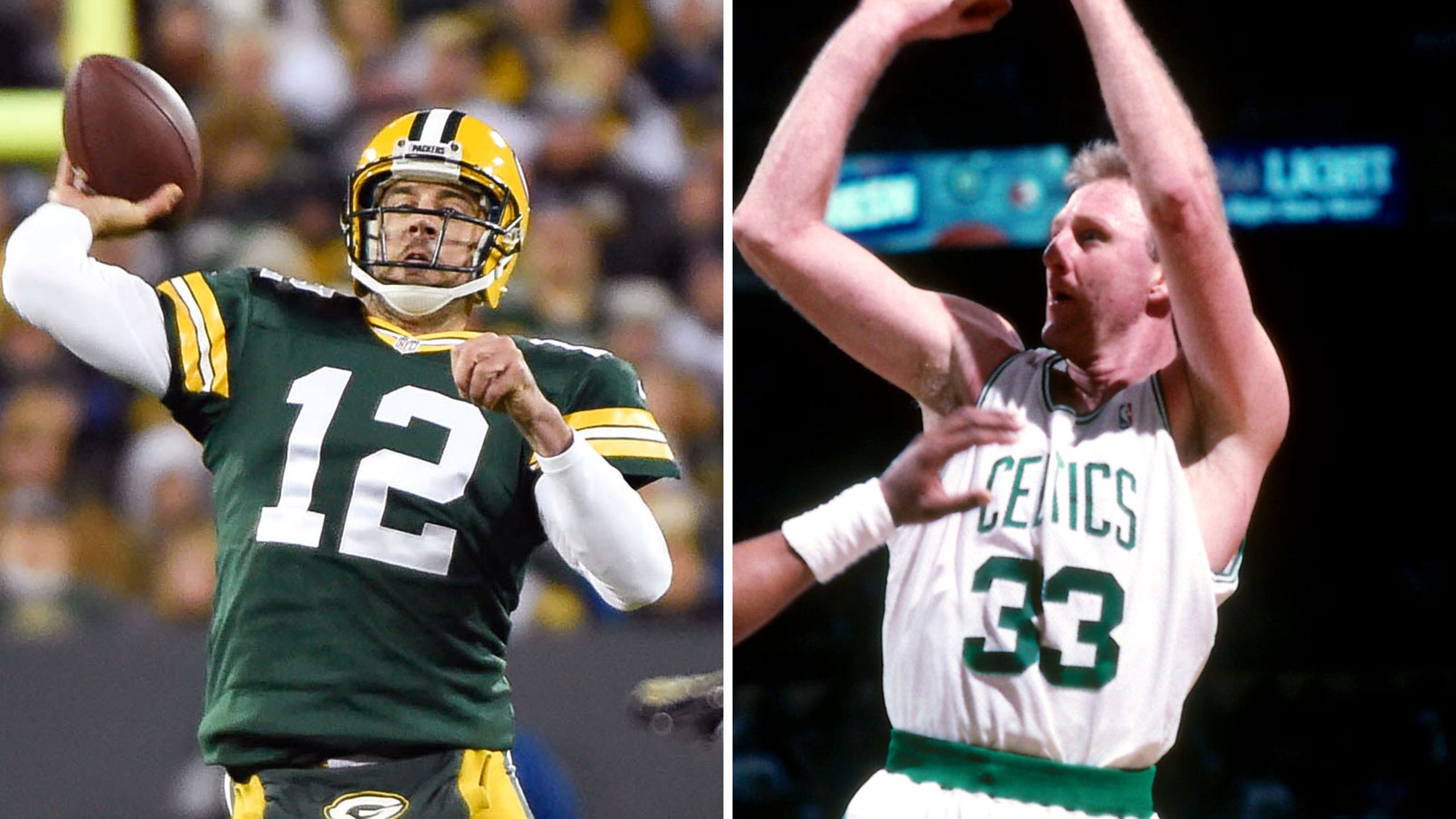 Magic Johnson compares Aaron Rodgers to Larry Bird
BY foxsports • November 17, 2014
You know you're putting up huge numbers when Magic Johnson gives you a shout-out.
Green Bay Packers quarterback Aaron Rodgers has been an absolute machine this season, throwing for 28 touchdowns and just three interceptions through 10 games, including nine touchdowns and zero picks in his last two contests.
His team's latest beatdown, a 53-20 drubbing of the Philadelphia Eagles, was enough to catch the attention of the Los Angeles Lakers legend, who complimented Rodgers in the best way he knew how.
That's certainly high praise, as Larry Bird arguably was Magic's biggest rival, from their showdown in the 1979 NCAA championship game to the Lakers' epic battles with the Boston Celtics throughout the 1980s.
It's obviously difficult to draw parallels between players from different sports who competed in different eras, but that didn't stop Johnson from offering his two cents.
That's all well and good, but there's one similarity Magic left out -- both Rodgers and Bird have been known to grow some mean mustaches.
MORE FROM NESN
Kobe Bryant: I'm jealous of Tim Duncan's career stability
Emmanuel Sanders assures he's alive after being trolled on Wikipedia
---
---