National Football League
National Football League
LT rips Jets, calls Sanchez 'pampered'
Published
Jan. 18, 2012 12:00 a.m. ET

Veteran running back LaDainian Tomlinson said the New York Jets' locker room turmoil existed all season and the relationship between Mark Sanchez and Santonio Holmes was "as bad as I've ever been around."
In an interview to be shown Wednesday on Showtime's "Inside The NFL," Tomlinson also called Sanchez "pampered," and said this was the kind of team Jets coach Rex Ryan wanted.
Tomlinson said Jets players tried to keep the dissension under wraps but losing brought out the worst in the team.
"It got out of hand toward the end of the season," Tomlinson said, according to a transcript provided by Showtime.
"That is why it got out in the media. This is something that happened [in the] third or fourth week of the season, that was going on, and nobody knew about it because the players kept it under wraps. Until we went on that losing streak and guys started to speak up and speak out about certain things."
Tomlinson was asked about the relationship between quarterback Sanchez and wide receiver Holmes, who was benched for the final offensive series of the season after an argument with teammates in the huddle.
"It is as bad as I've ever been around, honestly. And I've been around some locker rooms and quarterback-receiver situations and what-not. But it was as bad as I've been around," Tomlinson said.
"You know it was at the point where I think the players could no longer do anything about it. There was nothing that the players could do. So when it gets to that point there are certain changes that need to happen. Can it be fixed ... ? I think absolutely it can be. But they're going to have to make some tough decisions."
Tomlinson said Ryan and general manager Mike Tannenbaum cultivated a brash culture that caught up with the team, which lost its final three games to finish 8-8 and out of the playoffs for the first time in Ryan's three seasons.
"The [Jets organization] created this. This is the type of football team that they wanted," Tomlinson said. "Mike Tannenbaum, Rex Ryan are both brash, in-your-face type of style, say whatever you want, just get it done on the field. And then it leads to other things, as guys are calling each other out and saying I'm not getting the ball or whatever it may be."
Tomlinson played two seasons for the Jets after leaving the Chargers as a free agent. His role on the offense this season was reduced and he is not expected to be back.
Sanchez showed little improvement this season, playing poorly during the season-ending losing streak. He was criticized in a published report as "lazy" and in need of a challenge from another quarterback.
Asked if Sanchez was pampered, Tomlinson responded, "Yes he is, I would say a bit pampered because he has no competition. He has no real threat to say, 'This guy may take my job.' "
---
---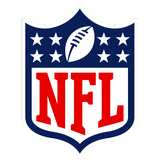 Get more from National Football League
Follow your favorites to get information about games, news and more
---