National Football League
National Football League
'Lombardi' on Broadway illuminates NFL
Published
Oct. 21, 2010 1:00 a.m. ET

It's not every day an invitation to attend a sneak peek of a Broadway show finds its way into my e-mail inbox.
In fact, it's never happened.
Ever.
But with the new Broadway play "Lombardi" opening this month, that's just what occurred last week. Having seen "Les Miserables" once on a middle school class trip, my experience with The Great White Way was embarrassingly limited. My only memories from that adolescent afternoon involve eating an entire box of Lemonheads in one sitting and being scared out of my pants by the crossdresser heckling our bus driver outside of the theater.
As for the show, itself? There were French people involved.
That's all I've got for you.
Any insecurities I might have had about my lack of Broadway savvy, however, were put to rest the second the lights came up and the audience was thrust into a Vince Lombardi locker room speech.
Based on David Maraniss' epic biography "When Pride Still Mattered," "Lombardi" tells the story of a New York sportswriter sent out to Green Bay to follow the legendary Packers coach for a week during the 1965 NFL season. Over the span of seven days (just 95 minutes), we see the many sides of the Super Bowl trophy's namesake.
The acting is brilliant, the story's compelling and there are genuine moments of triumph, tension and despair. Dan Lauria, best known for his work as Kevin Arnold's father on "The Wonder Years", is a spitting image of Lombardi, while actress Judith Light plays his wife, Marie. Paul Hornung, Jim Taylor and Dave Robinson are all central figures, as well.
For my generation, Lombardi's a mythical figure. He's a John Facenda voiceover, a Sam Spence score set to slow motion, a bold print name in the record books. He's the creation of Steve Sabol and the guys over at NFL Films. Revered by all, truly known by few, "Lombardi" peels back the onion and reveals the complete man behind the legend.
And a complicated man he was.
For better or for worse, football was his life. His relationship with his son was nonexistent, his marriage to Marie was anything but smooth and his temper was hot. He battled internal demons, a lack of trust in others and the changing of the times. In his final years, he battled colon cancer — the one opponent he couldn't conquer. Lauria captures the complexities of Lombardi the man, while the actors playing Hornung, Taylor and Robinson bring out the genius of Lombardi the coach.
Throughout the show, I couldn't help but wonder what Lombardi would have thought of today's NFL had he been around to see it. How would this man — frustrated by Jim Taylor's talking to the media in 1964 — have handled a player sending a message to his fans on Twitter just seconds before kickoff? How would he — angered by the lack of discipline from his younger players then — have responded to a morning phone call about his punter getting caught drunkenly swimming in a city canal in sub-50 degree weather? How would Lombardi — in constant denial of Paul Hornung's knee problems, despite obvious career-threatening damage — have coped with some of the injuries of today?
T.O. and Ochocinco's reality shows? Brett Favre's alleged dubious text message habits? Brandon Marshall punting balls in practice? "Dancing with the Stars"?
It's like trying to imagine Christopher Columbus on a jetski.
Or a Lions winning season.
It seems impossible.
In light of this week's heavy fines for illegal helmet-to-helmet hits, I dug up this classic Lombardi quote:
"And in truth, I've never known a man worth his salt who in the long run, deep down in his heart, didn't appreciate the grind, the discipline. There is something in good men that really yearns for discipline and the harsh reality of head-to-head combat."
Yet, whereas many of the league's current tough guys and ex-defensive players have voiced similar "It's part of the game" sentiments this week, there's more to Lombardi's message. He adds:
"I don't say these things because I believe in the 'brute' nature of man or that men must be brutalized to be combative. I believe in God, and I believe in human decency. But I firmly believe that any man's finest hour, the greatest fulfillment of all that he holds dear is that moment when he has worked his heart out in a good cause and lies exhausted on the field of battle — victorious."
The players of today should read that quote every week before they take the field. If that can't get you to play good, smart, prideful football — nothing will.
No, Lombardi wasn't always right. And he certainly wasn't the saint the curators of NFL history have made him out to be.
But he loved his players and he loved this game.
As they say in the final line of the show before the lights dim, Vince Lombardi was "The Most Imperfect Perfect Man".
With brutal injuries — often times celebrated by the fans and media with giddy exuberance — and unresolved labor issues looming, you could make the argument that football is the most imperfect perfect sport.
Sometimes it just takes a trip to Broadway for it to all come to light.
---
---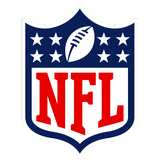 Get more from National Football League
Follow your favorites to get information about games, news and more
---