National Football League
National Football League
Lions take the 1st of at least 2 hits from NFL
Published
Jun. 13, 2012 11:24 p.m. ET

The Detroit Lions took a hit to their roster Wednesday and another one could be coming in what has turned into an offseason marred by off-field trouble.
Running back Mikel Leshoure, whose power complements the speedy Jahvid Best, was suspended for two games without pay and will have to give up two more game checks for violating the NFL's substance-abuse policy.
Leshoure pleaded guilty to marijuana possession in May after police discovered him with pot in his mouth during a traffic stop in southwestern Michigan. That happened on March 12, less than a month after police in a different Berrien County community say they caught Leshoure with marijuana.
''We expect every member of our organization to uphold a greater standard of behavior,'' Lions president Tom Lewand said in a statement. ''If that standard is not upheld, those responsible will be held accountable.''
Defensive tackle Nick Fairley might be the next to find out.
Fairley was arrested in Alabama on charges of driving under the influence and attempting to elude police in May, his second arrest in his home state in two months. He was also arrested in April 3 for allegedly possessing marijuana. Fairley, who later apologized on Facebook for bringing unwanted attention to the team, declined an interview request Wednesday after the team's second of a three-day mandatory minicamp.
Offensive tackle Johnny Culbreath also had a marijuana-related run-in with law enforcement this offseason. Detroit drafted Fairley, Leshoure and Culbreath last year.
''Definitely gave those guys some advice,'' Lions general manager Martin Mayhew said before Leshoure's suspension was announced. ''It's all been said, you're disappointed, frustrated with those things. But there have been a lot of really good players in this league, who've had some early bumps in the road. We're hopeful that those guys will end up being those types of players.''
Mayhew, in particular, is hopeful that Fairley, last year's first-round pick, can make good choices off the field and not add to the NFL suspension he's likely going to get.
''He's had an outstanding offseason out here on the field - not so good off the field,'' Mayhew said. ''He's in great condition. He's done some things on tape, just out here running around, that make you run the tape back and go `Who is that?' He has tremendous, tremendous talent level. Hopefully, he can fulfill that.''
Fairley had only one sack last year as a backup during a rookie season that was stunted by surgery on his left foot.
''Last year, his biggest setback was the injury,'' coach Jim Schwartz said. ''Then in the offseason, he was set back by off-the-field things. But his haven so to speak has been the weight room and the field and the meeting rooms. He's done a good job in all of those areas. He needs to make sure that the off-the-field stuff and injuries - and some injuries you can't do anything about - but that that stuff doesn't keep him from being the player that we know he can be.''
Mayhew knows how good Cliff Avril can be, making 19.5 sacks the last two seasons, and understands it's going to take a lot of money over many years to keep him with a long-term contract. The Lions put the non-exclusive franchise tag on Avril in March to retain the defensive end with a $10.6 million, one-year deal if both sides can't agree on a multiyear deal.
''Our goal is to have a long-term deal done with Cliff Avril,'' Mayhew said. ''We've been working toward that the entire time. I don't think the ball's in anybody's court. I think the ball's in everybody's court.''
Mayhew declined to comment about talks with Schwartz, who is entering his fourth season with the team. The coach also was mum about negotiations to extend his stay with the franchise beyond the one year left on his contract. Schwartz led the Lions to the playoffs last year just three seasons after they became the NFL's first 0-16 team.
---
Follow Larry Lage on Twitter at www.Twitter.com/larrylage
---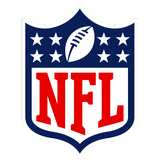 Get more from National Football League
Follow your favorites to get information about games, news and more
---