National Football League
National Football League
Lions 16, Bills 6
Published
Sep. 2, 2011 3:46 a.m. ET

Running back Jerome Harrison isn't making any predictions whether did enough in the final preseason game to win a job with the Detroit Lions.
And Lions coach Jim Schwartz is not about to start celebrating over how the Lions capped a perfect preseason with a 16-6 win over the Buffalo Bills on Thursday night.
''You don't get any points for that,'' Schwartz said. ''Why don't we just wait and see once we get to the regular season before we start giving them too many pats on the back and start puffing our chests up at all.''
It's a good reminder, given the last time the Lions went 4-0 at this time of year. It was 2008, and they proceeded to become the NFL's first team to lose all 16 regular season games.
Harrison had the most notable performance in a final bid to secure a roster spot once final cuts are made by Saturday. The six-year NFL veteran ran for 72 yards and set up the Lions' two first-half scoring drives.
His 47-yard run led to Maurice Stovall's 16-yard touchdown catch from Shaun Hill. Harrison's 17-yard run off right tackle set up Jason Hanson's 44-yard field goal that put the Lions up 10-0 with 3:15 left in the half.
Signed on Aug. 9 after rookie second-round pick Mikel Leshoure tore his left Achilles tendon, Harrison is competing with Aaron Brown to make the roster behind Jahvid Best and Maurice Morris, who sat out with a hand injury. He's not sure whether it was enough.
''In this business, you shouldn't feel no way because you never know what's going to happen,'' Harrison said. ''I just go out there and play hard and try to put myself in a good situation. ... Whatever happens is going to happen.''
Hanson added 46- and 35-yard field goals in the second half.
The Bills (1-3) produced mostly a dud in a game in which their starters played only two series.
With his team trailing 16-0, Bruce Hall scored on a 1-yard plunge with 4:05 left, but Buffalo failed on 2-point conversion when Craig Davis bobbled Levi Brown's pass in the end zone.
Coach Chan Gailey was unhappy with his offense, which produced 43 yards in the first half, and 217 overall. Quarterback Ryan Fitzpatrick went 2 of 5 for minus 1-yard passing. Two of the incompletions were drops - one by Marcus Easley, who's attempting to beat out Donald Jones for the No. 2 spot.
''Yes, it was a mess to be honest with you,'' Gailey said. He was particularly unhappy with backup Tyler Thigpen, who finished 12 of 21 for 92 yards, while getting sacked five times.
On the bright side, linebacker Shawne Merriman had three tackles. It was Merriman's first game since missing the past two with a groin injury, and after the player once dubbed ''Lights Out'' missed most of last season with nagging injuries to his calf and Achilles.
''One of the main things I wanted to get accomplished was to get ready for the games, get ready for the process,'' Merriman said, already looking ahead to Buffalo's regular-season opener on Sept. 11. ''It felt good. I'm glad I got the chance to get out there and play a little bit just to get into the routine of getting ready again. Now, the next time I line up it'll be the real thing.''
Merriman burst into the backfield to pull down Best from behind for a 1-yard loss on the Lions first series. On the next series, Merriman ran down Brown from behind to trip him up and limit him to a 10-yard gain on third-and-12.
The new-look Lions, who open at Tampa Bay on Sept. 11, are seeking to turn around the woeful fortunes of a franchise that hasn't made the playoffs in 11 years - tied with Buffalo as the NFL's longest current drought.
They're coming off a 6-10 finish, in which they won their final four games.
Schwartz took no chances, pulling his starters after each played one series. Matthew Stafford opened the game completing a 39-yard pass up the right sideline to Calvin Johnson, before the drive stalled at the Bills 39.
Coming off right shoulder surgery, the 2009 No. 1 draft pick closed a solid preseason in which he went 25 of 33 for 395 yards with five touchdowns and no interceptions.
Schwartz was cautious in touting Stafford, noting his quarterback had a solid preseason last year before hurting his shoulder in Week 3.
''He's got great command, but he was in that same position last year,'' Schwartz said. ''We have to prove it in the 16 games.''
Notes: Schwartz hasn't ruled out having Lions CB Alphonso Smith open the season on the physically-unable-to-play list after missing the preseason with a foot injury. ... The Lions, coming off a 34-10 win over New England, failed to score 30 points for a fourth straight game. Detroit has gone unbeaten six times in the preseason. ... The Bills paid tribute to longtime Lions beat writer, Booth Newspapers reporter Tom Kowalski, who died of a heart attack Monday. The Bills kept what would've been his seat open in the press box with Kowalski's press pass left sitting on a game notes folder. A moment of silence was also held in the press box following the national anthem.
---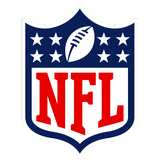 Get more from National Football League
Follow your favorites to get information about games, news and more
---