National Football League
National Football League
Lewis, Ravens put painful loss behind them
Published
Dec. 12, 2010 1:21 p.m. ET

Ravens linebacker Ray Lewis expects his teammates to follow his ''24-hour rule'' after every painful loss.
Baltimore (8-4) slipped one game behind Pittsburgh in the AFC North by losing 13-10 to the Steelers last week. Lewis dodged the media afterward, fearing he might lash out because of frustration and anger.
But the 11-time Pro Bowler has dealt enough with bitter defeats to know how to set aside his emotions after one day and look ahead to the next challenge.
''Honestly, when you put your heart outside like that, and to lose the game like that, it can mess with you,'' Lewis said. ''I always tell you guys, you always go through your 24-hour rule. Get it out your system - win, lose or draw - and then it's done.''
The Ravens are at Houston (5-7) on Monday night, and Lewis took time after the Pittsburgh game to help the younger players refocus.
''We have enough veterans and we have enough guys on this team that we let them understand what we're fighting for,'' Lewis said. ''So when you do lose a game like that, we let them know the position you could've been in and now the position you're not in.
''At the end of the day, you want to be in the playoffs,'' he said, ''but there is a certain way you can be there if you take care of business.''
The Texans have a more desperate mindset, after losing five of their last six games. Despite the slide, Houston is still in the hunt in the AFC South.
Coach Gary Kubiak doesn't talk to his team about playoff scenarios, and the players say they resist the urge to think about them.
''It's so many 'What ifs?' and it's not even worth it,'' right tackle Eric Winston said. ''It's about fighting to get a couple of wins and start looking at that picture with a couple of weeks out. Then I think you'll have a better chance at nailing something.''
The Texans can take hope from the team's 14-7 record in December and January since Kubiak became the coach in 2006. Houston has won 10 straight home games during those months in that span.
''It gives you the confidence that when your back is against the wall and you're facing adversity, you could come back and make good things happen,'' quarterback Matt Schaub said of the late-season success. ''We could definitely draw from those experiences, but we still have to go out there and do it.''
Houston must solve its persistent problems on defense to mount another late surge. The Texans rank 31st in pass defense (287.4 yards per game) and the secondary has given up long pass plays in the fourth quarter of their last four losses.
''We have the talent, we have the players,'' safety Bernard Pollard said. ''The big thing for us is we have to play for 60 minutes. We have to go out there and punch somebody in the mouth, and keep punching them.''
Houston also ranks near the bottom of the league in sacks (19), but Baltimore coach John Harbaugh has been concerned with his team's shaky pass protection in recent weeks.
The Ravens have allowed 17 sacks in the last five games.
''We've got far too many sacks, far too many pressures,'' Harbaugh said. ''That's got to be really dramatically reduced. To me, that leads to other areas.''
Harbaugh is also worried about the Ravens' sputtering ground game. Baltimore is averaging 3.6 yards per carry, 30th in the league.
''We just have to run better, more effectively,'' Harbaugh said. ''That's our goal, and it's important because it opens up everything. If you can run effectively, it opens up the pass game, helps you protect. It all ties together.''
The running game has been a strength for Houston this season behind Arian Foster, the NFL's leading rusher. Foster has already set a single-season franchise record with six 100-yard games, and he's also the Texans' second-leading receiver.
''He runs way faster than people think he runs,'' Lewis said. ''He's one of those more smooth-type running backs. I don't want to go to Eric Dickerson or Roger Craig, but it kind of reminds you of that type of flow when you see how he flows with the football.''
The Texans also expect the return of tight end Owen Daniels, who's missed the past five games with a hamstring injury. Baltimore fullback Le'Ron McClain, who sat out last week's game with a sprained ankle, is expected to be ready to play for the Ravens on Monday.
---
AP Sports Writer David Ginsburg contributed.
---
---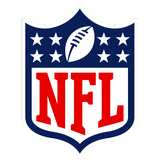 Get more from National Football League
Follow your favorites to get information about games, news and more
---