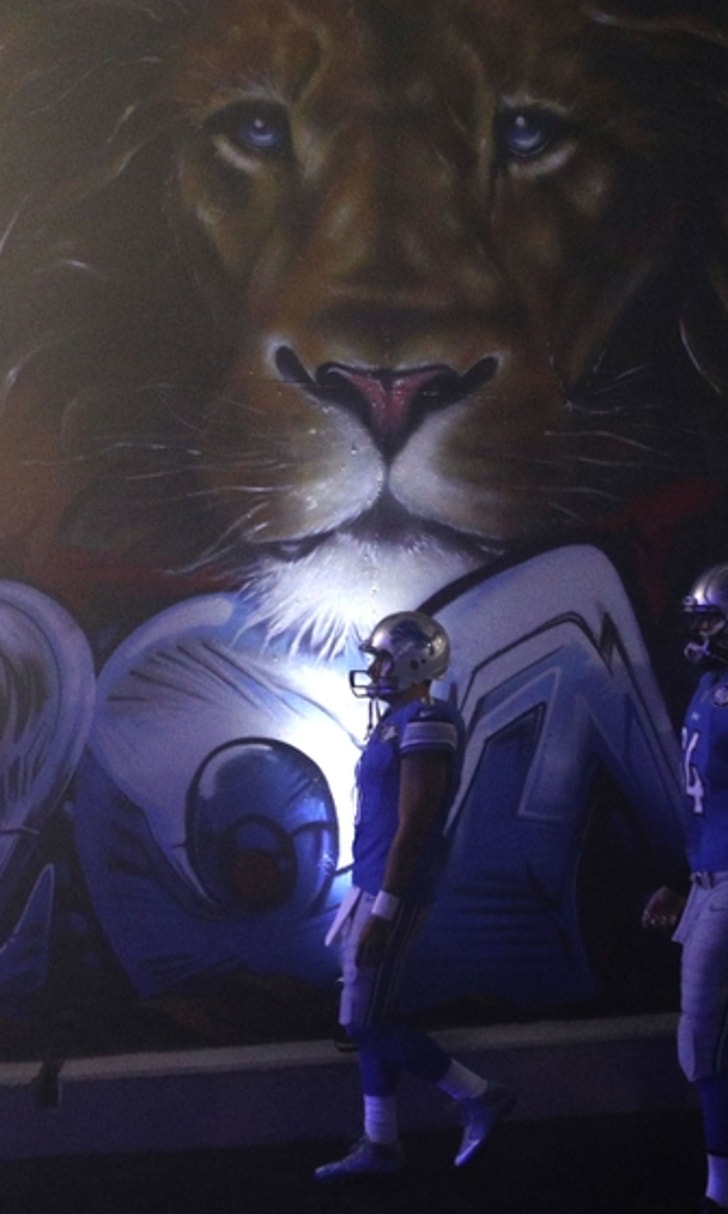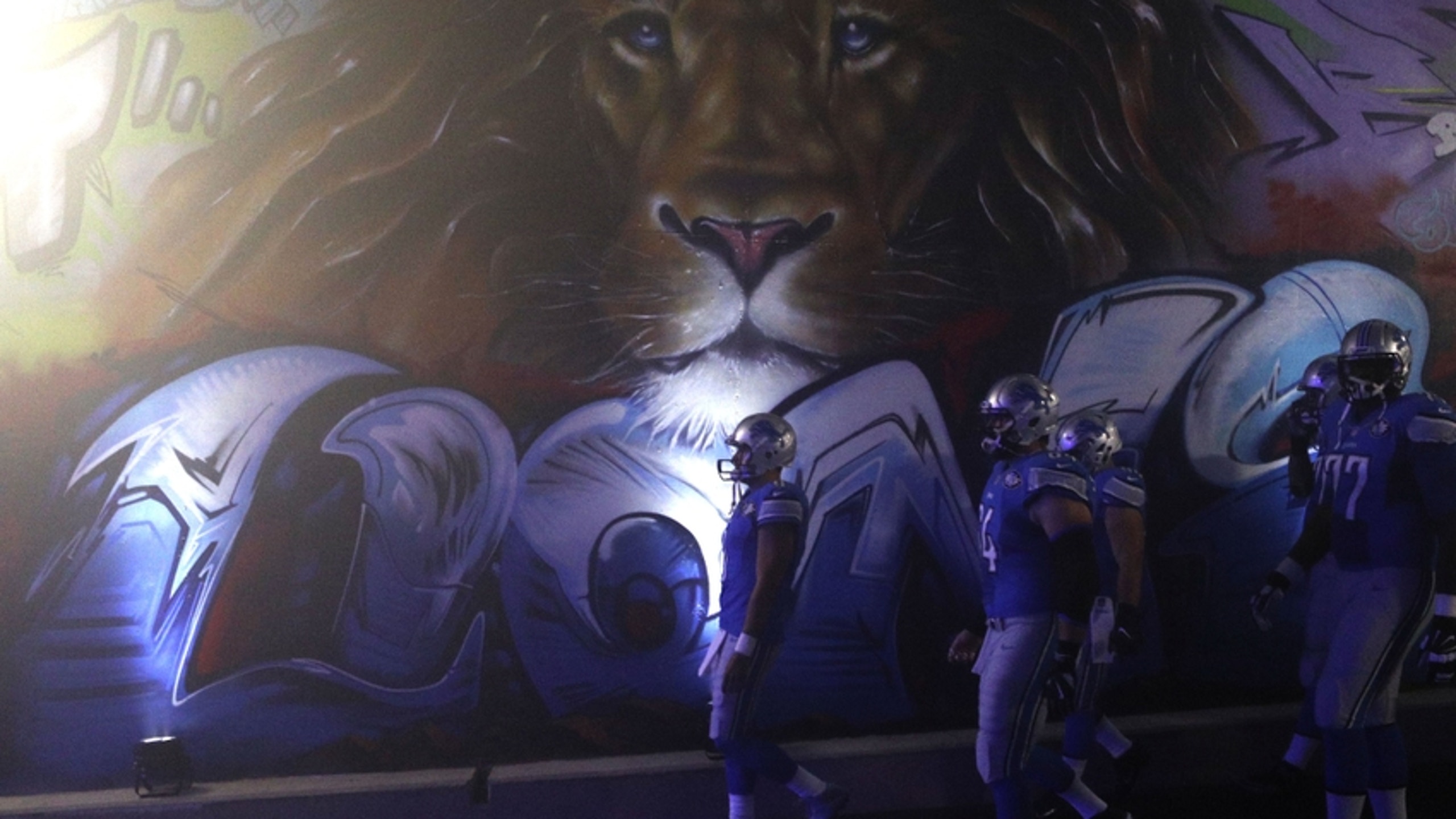 Let's Make Lions Home Games Great Again
BY Fansided and Jack Ozark/FanSided via SideLion Report • December 16, 2016
Sports stadiums are supposed to be the best place to watch a game. The action is right in front of your face. It's live action. That tense feeling you get during a key play. The moment of shared excitement after a touchdown. It's amazing. And since 2002, Detroit Lions fans have been able to experience all of this at Ford Field.
When it was built, it may have been an outstanding stadium. But today, it, along with the overall experience of Lions games are lacking some big draws. So after attending countless games over the years, I decided to compile a wishlist of what I want to make a Sunday in Detroit even better.
The Dallas Cowboys stadium has an insanely large screen that without a doubt deters fans from watching the field. I would never wish for Ford Field to have that, because, call me crazy, but I think that watching the real thing is better than a screen. Still, when it comes to seeing replays, or for those fans that need to watch the screen at times because of their seats, it can be a pain. So I believe that they need to do what many other sports do, and put a decent sized screen in the middle of the field.
So if this happens, what do we do with those old end zone screens? Simple, address another need and have those boards filled with statistics. The wifi situation at the stadium is horrible and the service is even worse. Luckily, they finally noticed and should have it fixed by next season. And what would a stadium filled with diehard football fans possibly want to do? Check their fantasy teams and see the stats from other games.
At the moment, stats will pop up on the video banners around the field, and maybe they end up on the main screen once. Making these auxiliary screens now would allow for constant scoring and stat flow. This would help immensely in situations like the one the Lions are currently in, where other teams outcomes matter for Detroit's playoff chances. The NFL has become as social as ever, so not being in the dark during the game would be great.
Dec 11, 2016; Detroit, MI, USA; Detroit Lions wide receiver Marvin Jones (11) takes the field prior to the game against the Chicago Bears at Ford Field. Mandatory Credit: Tim Fuller-USA TODAY Sports
The next change I wish for is something about Ford Field I never understood. The front row has metal bars on it that don't allow for players to jump into the stands after scoring. You know something that makes Lambeau Field amazing? Lambeau leaps! Every Sunday that I watch players jump into the stands and celebrate with the fans I get jealous that Detroit fans will most likely never have that opportunity.
Joique Bell tried to solve this problem on his first Lions stint. He would jump up and stand on the edge leading the fans in a wave. But I'm certain that every one of those fans would take that bonding moment back just to see him jump into the crowd. Look, even jumping in the Dawg Pound at a Browns game looks cool. THE CLEVELAND BROWNS CAN DO SOMETHING COOLER THAN THE LIONS. That's a hard thought to accept. So come on Detroit make some moves and establish yourselves above the Browns again.
Finally, my last wish is the easiest to accomplish. The Lions have done it in the past, but somehow it isn't a game day staple. Just announce the starters before the game. I've been to two games this season, and at neither of them did they announce the starters, instead just calling out the entire team.
In past seasons this always happened, exciting everybody beyond belief before kickoff. If you've never seen this I'm sorry, and if you have no idea what I mean by how much this will pump you up, watch this.
Personally, Louis Delmas was always a treat, as he would crawl onto the field like a savage. But today having Ziggy do his turkey dance, or Slay come out finger waving would be better than just saying here's the team. Heck, this season give me Matt Prater and Sam Martin. I know that football is a team sport, but I want to give individuals a moment to shine.
I love going to Lions games. As I said in the beginning, there is nothing like the atmosphere there. However, I do think that these improvements would make the overall experience even better.
Follow @SideLionReport on Twitter and Like our Facebook Page!
More from SideLion Report
This article originally appeared on
---
---