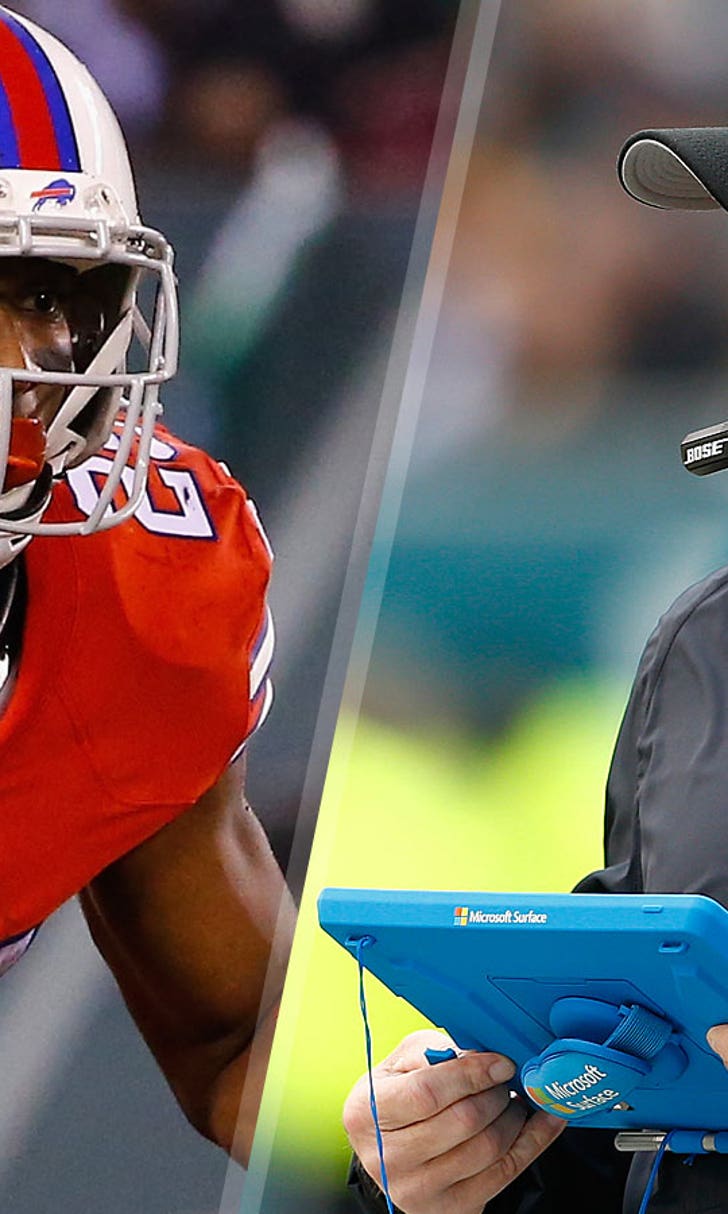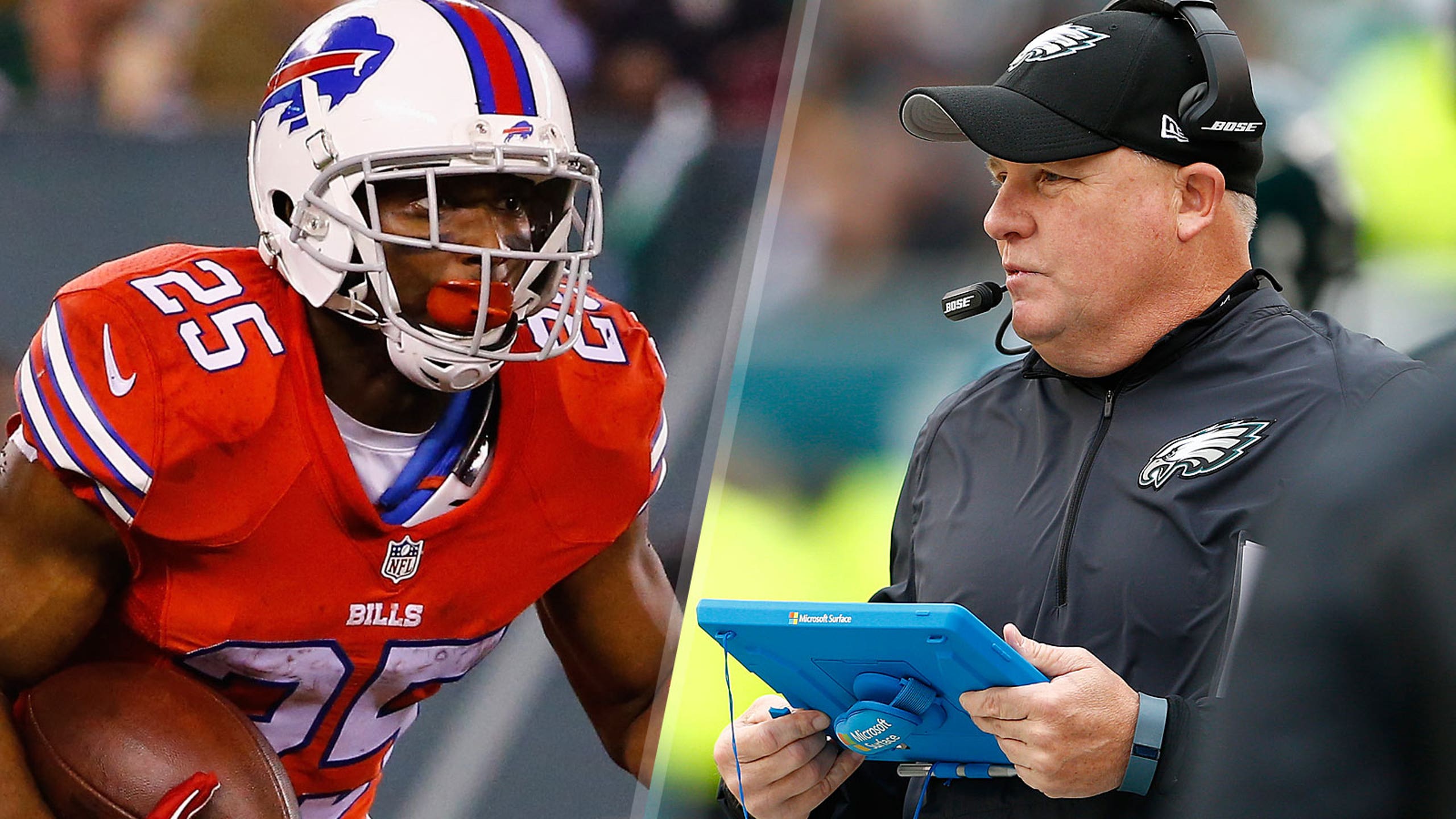 LeSean McCoy, Chip Kelly to reunite again next season ... sort of
BY Cameron DaSilva • January 15, 2016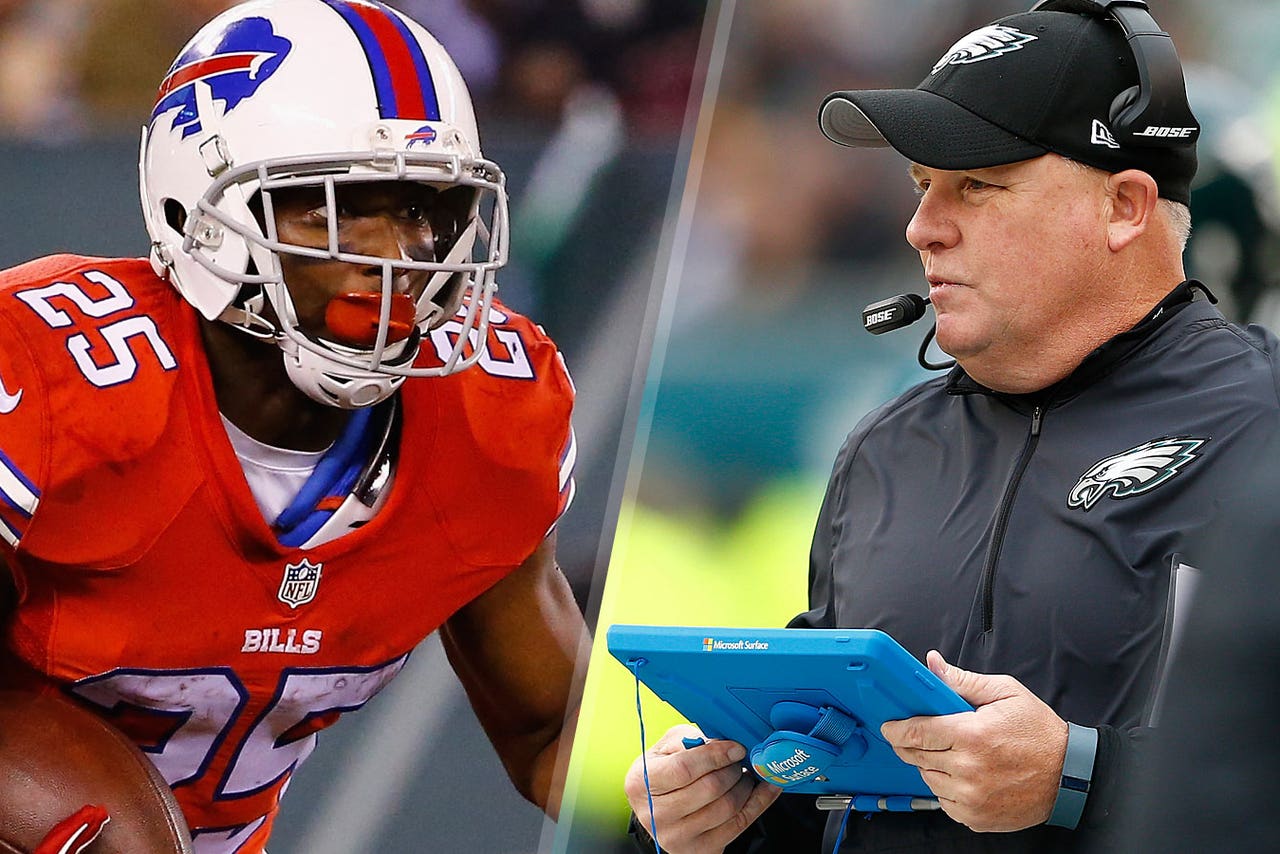 Chip Kelly and LeSean McCoy are far from being great friends. In fact, they probably don't even consider themselves acquaintances. Their relationship is akin to one shared by a pair of exes who went through a messy breakup.
McCoy made that idea evident this season when the Buffalo Bills played Chip Kelly's Philadelphia Eagles. Kelly said he wanted to shake McCoy's hand, but the former Eagles running back denied his request. Actually, to be more accurate, he said Kelly "can't shake s---."
As disappointing as that was for Kelly, he'll get another shot at making amends with his former running back. 
Thanks to his new gig as the head coach of the San Francisco 49ers, Kelly will once again reunite with McCoy. The 49ers will visit the Bills in Buffalo next season where Kelly will probably make a last-ditch effort to fix his relationship with McCoy.
The Eagles spoiled McCoy's return to Philadelphia last season, beating the Bills 23-20. This time, McCoy will host Kelly and the 49ers, which could play out very differently. That's not to say his feelings of Kelly have changed, however.
Given their history, the chances that McCoy congratulated Kelly on his new job aren't very good, but as the saying goes, "time heals all wounds." Or does it? Will McCoy forgive Kelly for shipping him out of Philadelphia without talking to him prior? Kelly admits the trade "wasn't handled right," but that didn't seem to matter to McCoy.
Time will tell if the two former Eagles can put their differences aside. Maybe the fact that Kelly was fired by the Eagles will make McCoy feel better. We'll have to wait until next season to find out where both guys stand in this tumultuous connection.
---
---