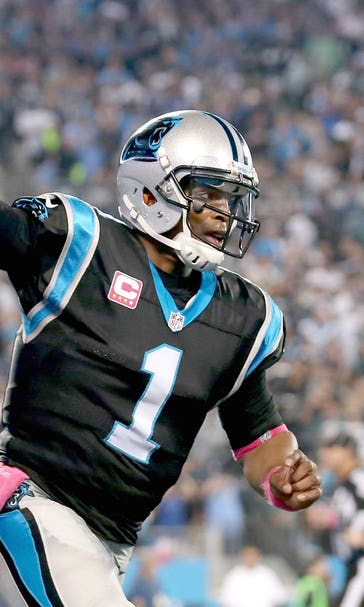 Leadership, timing ignited Panthers' 10-game win streak
October 28, 2015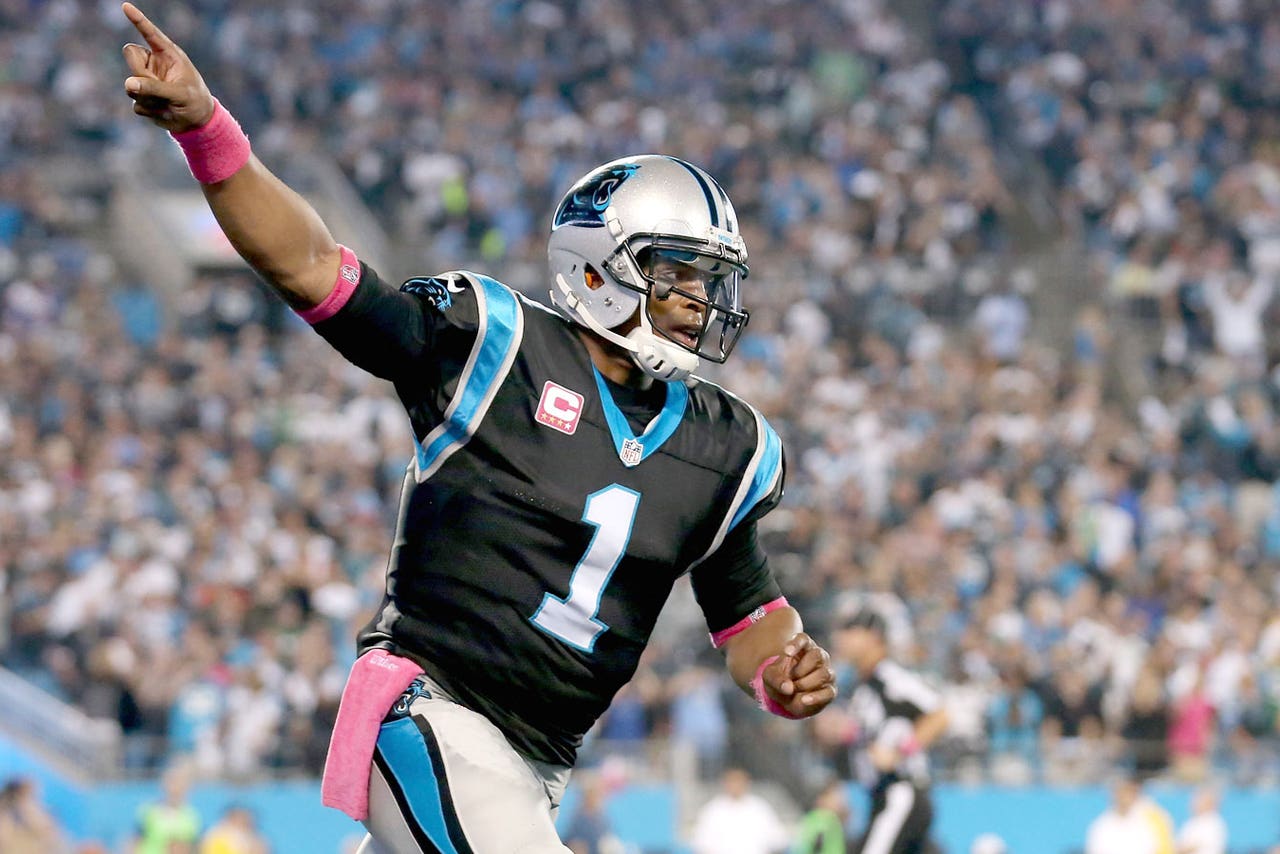 CHARLOTTE, N.C. (AP) The Carolina Panthers easily could've thrown in the towel last season after going two months without a win and watching their record fall to 3-8-1.
They didn't.
Instead the Panthers won four straight games, captured the NFC South championship and even won a playoff game. They've carried that momentum over to this season, starting off 6-0.
Their current 10-game regular season win streak is the longest in franchise history as they prepare to host Andrew Luck and the Indianapolis Colts on Monday night.
Coach Ron Rivera said the Panthers couldn't have climbed out of the funk had it not been for the veteran leadership in the locker room and the hard work of his assistant coaching staff. He said players like Thomas Davis, Greg Olsen, Luke Kuechly, Charles Johnson, Ryan Kalil and even Cam Newton made sure others in the room kept on fighting and didn't give up on the season.
In Carolina, the mantra is to ''Keep pounding,'' a line delivered by former Panthers linebacker and later assistant coach Sam Mills as he was battling cancer.
The Panthers did just that.
''We talk about doing things a certain way and sticking to it, and they do those things,'' Rivera said of his players. ''After practice, the guys stay after and work, they come in early and do the extra things. They keep working.''
Safety Roman Harper said one of the things he noticed during his first year in Carolina in 2014 is that the mood of the team never changed. They didn't get too high, didn't get too low.
He said there was still that confidence things would turn around.
''Guys still came in with a positive attitude,'' Harper said. ''Listen, when you go two months without a win, there is not a lot of light at the end of that tunnel, believe me - it's very dark. But we kept believing in coach Rivera, who said we still had a chance.''
It is certainly cliche, but from there the Panthers look at things as just trying to win the next game.
That's a common refrain you hear from players, something that is pounded into their ears regularly by Rivera.
''When you just worry about the journey instead of the destination you learn more about yourself,'' running back Jonathan Stewart said. ''You learn more about the guys around you and I think that is when you really build chemistry.''
The Panthers are tied with the Green Bay Packers for the best record in the NFC. The two teams will meet in Charlotte on Nov. 8.
It's hard to know if the team would be in this position had it not been for their strong finish last season. But several players said it would have been very difficult.
''We've been battle tested a lot since I've been here and we just find ways to win,'' quarterback Cam Newton said.
The Panthers also had several things go their way late last season.
Even at 3-8-1, they weren't out of the playoff picture, so there was still something to play for - that playoff carrot. The team also got healthy at the right time, getting fullback Mike Tolbert and cornerback Bene Benwikere back from injuries. Inexperienced offensive linemen Mike Remmers, Andrew Norwell and Trai Turner began to mesh.
Several weeks before, Rivera cut veteran players like Jason Avant and Antoine Cason, turning to rookies and second-year players. Those young players began to produce.
''As we got later in the year and we were asking them to step up (and) they had enough game-time savvy to help us,'' Rivera said. ''There were a lot of positive things that happened at the right time.''
Those rookies have now developed into contributing players this season.
''A lot of it was about timing and guys getting healed up,'' Stewart said. ''We had a lot of injuries and went through a lot as a team. We started clicking as an offense and we started believing that we were good from the beginning, but things just hadn't gone well for us. We stuck together, and when you stick together good things happen.''
---
Online:
AP NFL website: www.pro32.ap.org and http://twitter.com/AP-NFL
---
---