National Football League
National Football League
LB Brooks Reed making impact with Texans
Published
Aug. 23, 2011 1:52 a.m. ET

With his long, golden locks, Houston Texans rookie linebacker Brooks Reed looks a bit like Green Bay All-Pro Clay Matthews. The Texans hope he will someday draw comparisons to Matthews for his play, too.
Houston drafted the 6-foot-3, 263-pound Reed out of Arizona early in the second round, with the 42nd overall pick. Reed started 34 games for the Wildcats, recording 107 tackles, including 16 1/2 sacks.
Reed played defensive end in college and is moving to outside linebacker in new coordinator Wade Phillips' 3-4 scheme - the same position and defensive alignment that Matthews plays in Green Bay.
''He's a great player,'' Reed said, ''but I'm trying to create my own identity, too.''
Texans coach Gary Kubiak has raved about Reed's energy and transition to the pros during training camp. Reed forced fumbles on both of his sacks in Houston's 27-14 preseason with over New Orleans on Saturday night.
''No doubt, probably the one player right now showing the most vast improvement from day to day, practice to practice and game to game,'' Kubiak said.
Coincidentally, Reed worked out with former Wisconsin defensive end J.J. Watt in Arizona in the months leading up to the draft. Watt was Houston's first-round pick, and the two have become close friends.
''Brooks gets a sack, he comes off the field and I want to be the first one to congratulate him,'' Watt said. ''We have a lot of fun together, a lot of good memories, and we're going to create a lot more here.''
Like Watt, the Texans saw relentless energy and work ethic in Reed, a Tucson native.
''The guy has a tremendous motor, the guy comes to work hard every day,'' general manager Rick Smith said. ''The one thing we also have seen is that he's very coachable. You tell him something, and you see him immediately work at it. He's not a repeat offender. He doesn't make the same mistake twice. He understands exactly what we've asked him to do.
''When you've got a guy who's focused like that, and takes to coaching, you've got a guy who's got a real chance to be a solid player.''
During the lockout, Reed joined more than 30 of his teammates in Houston for workouts at Rice and got a jump on learning the 3-4 scheme, a dramatic change from the defense he played in college.
''We had a simplified version of the playbook, and just tried to get a base, a foundation, to what I was doing,'' Reed said. ''He (Wade) continues to harp on improving my technique, and that's going to come with any position change. I'll have to completely clean the slate from what I did at Arizona. I'm doing a lot of different things at this position.''
Reed had no connection to Houston before he arrived, but was happy to have former college teammate Earl Mitchell on the roster. Mitchell, competing for time at nose tackle with Shaun Cody, let Reed stay with him over the summer.
''It's good having a friend coming in here,'' Reed said. ''At least you know somebody.''
Reed is listed on the current depth chart backing up Connor Barwin, who's also making the switch from defensive end to outside linebacker.
''I'm trying to get to the point where it feels natural,'' Reed said. ''It's totally different. The main emphasis is still rushing the passer, so that's a good thing. That's what I did in Arizona. But the other half of it is dropping back, and that's something I'll need to continue to work on.''
Reed had a tackle for loss and a deflected pass in Houston's preseason opener, a 20-16 win over the New York Jets. He sacked Saints quarterback Chase Daniel twice in the third quarter on Saturday night, and was still critical of his performance.
''Besides those two plays, I feel like I could've done a lot better,'' he said. ''That's what the preseason is for. So far, it's just been a huge learning experience for me. I just hope that I can improve day-by-day.''
The Texans also are using Reed on special teams, and Kubiak says he made an impact there on Saturday night, as well.
''He's coming along every day,'' Kubiak said. ''He's a worker. He's been playing really well for (special teams coordinator) Joe (Marciano). The quicker he comes along, the better football team we're going to be.''
---
---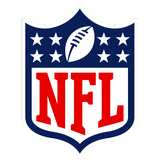 Get more from National Football League
Follow your favorites to get information about games, news and more
---