National Football League
National Football League
Late 75-yard TD pass from Palmer to Brown pushes Cardinals past Eagles
Published
Oct. 26, 2014 7:57 p.m. ET

GLENDALE, Ariz. -- The Arizona Cardinals under coach Bruce Arians do not play it safe.
When most teams would have just thrown for the necessary yards to get a first down, the Cardinals went for it all -- and got it.
Rookie John Brown, a third-round draft pick from little Pittsburg State, gathered in a 75-yard touchdown pass from Carson Palmer with 1:21 to play to give the Cardinals a 24-20 victory over the Philadelphia Eagles on Sunday in a matchup of two of the NFL's four remaining one-loss teams.
"When it's time to step up, that's what you have to do," Brown said. "They had a safety on me, so when they put him on me, all I had to do was run past him."
The speedy Brown had wowed the Cardinals since he first stepped on the practice field.
"I'm not surprised," Palmer said. "Nothing's too big for him."
The Cardinals (6-1), off to their best start in 40 years, had a goal-line stand that forced the Eagles (5-2) to settle for a 20-yard field goal that put Philadelphia up 20-17 with 1:56 left.
Philadelphia coach Chip Kelly thought about going for the touchdown, but decided to put the game in his defense's hands.
"I thought our defense was playing really, really well," he said. "I had confidence in them and told them we were kicking the field goal because I had confidence in them."
Then on third-and-5, Palmer -- who also had an 80-yard TD pass to Larry Fitzgerald -- saw something at the line of scrimmage that led him to give Brown a signal to change his route.
The quarterback lofted the ball deep, where the speedy Brown caught it and crossed the goal line just as he was being tackled.
Arians called it "a Willie Mays catch."
"We had three guys at 8 yards for first downs, but when there's a touchdown involved in the play, never pass it up," he said. "Don't play scared, play smart."
Safety Nate Allen took the blame.
"That one's on me," he said.
The Eagles drove to the Arizona 16. On the last play of the game, Jordan Matthews caught a pass from Nick Foles in the end zone but landed out of bounds.
Foles and Matthews each tried to take the blame.
"Jordan came down with a great catch," Foles said, "but I've got to make sure I keep him inbounds."
Matthews said: "I had to come down with it and get both feet in for my team. End of the day, Nick gave me a chance and I need to make a play for the team."
Foles completed 26 of 62 passes for 411 yards and two touchdowns, both to Jeremy Maclin, but was intercepted twice by Antonio Cromartie, the second one setting up Chandler Catanzaro's 28-yard field goal that tied it at 17-17 with 9:02 to play.
Cody Parkey also kicked a 54-yarder, the longest field goal by an Eagle since 2003.
Catanzaro set an NFL rookie record by beginning his career with 16 consecutive field goals.
Maclin caught 12 passes for 187 yards, including touchdowns of 21 and 54 yards. Fitzgerald caught seven for 160, Brown five for 119.
Palmer finished 20 of 42 for 329 yards and two scores with no interceptions.
Philadelphia had a first down at its 46 when Foles hit Maclin in stride in the end zone, beating defender Jerraud Powers, for a 54-yard touchdown that put the Eagles up 17-14 with 2:22 left in the third quarter.
Arizona had taken the lead on the third play of the second half, when Fitzgerald broke free on a slant route, took the pass and outran the Eagles secondary 80 yards for the score that put the Cardinals up 14-7 just 53 seconds into the second half.
Fitzgerald, who got his 37th career 100-yard receiving game, surpassed his career-long catch of 78 yards set in 2008.
Turnovers ruined two second-quarter Eagles scoring threats.
Philadelphia had it at the Arizona 19 when Foles threw short to Josh Huff, who raced toward the end zone. But Frostee Rucker knocked the ball loose from behind and Arizona's Deone Bucannon recovered at the Cardinals 2-yard line.
Peterson left the game in the second quarter with a possible concussion after teammate Bucannon hit Maclin, knocking the Philadelphia receiver's helmet into Peterson's. Maclin also was evaluated for a concussion after the play but returned to the game a short time later.
NOTES: The Eagles were penalized 11 times for 103 yards, the Cardinals 10 times for 95 yards. ... Arizona RB Stepfan Taylor in the third quarter with a calf injury. ... The Cardinals lost a fumble for only the fourth time this season. ... Cromartie had his second career two-interception day. ... Foles has 12 TD passes and nine interceptions this season. ... Arizona did not throw an interception for the sixth time in seven games. ... The Eagles (110 yards) were the first team to rush for more than 100 yards against Arizona.
---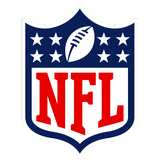 Get more from National Football League
Follow your favorites to get information about games, news and more
---