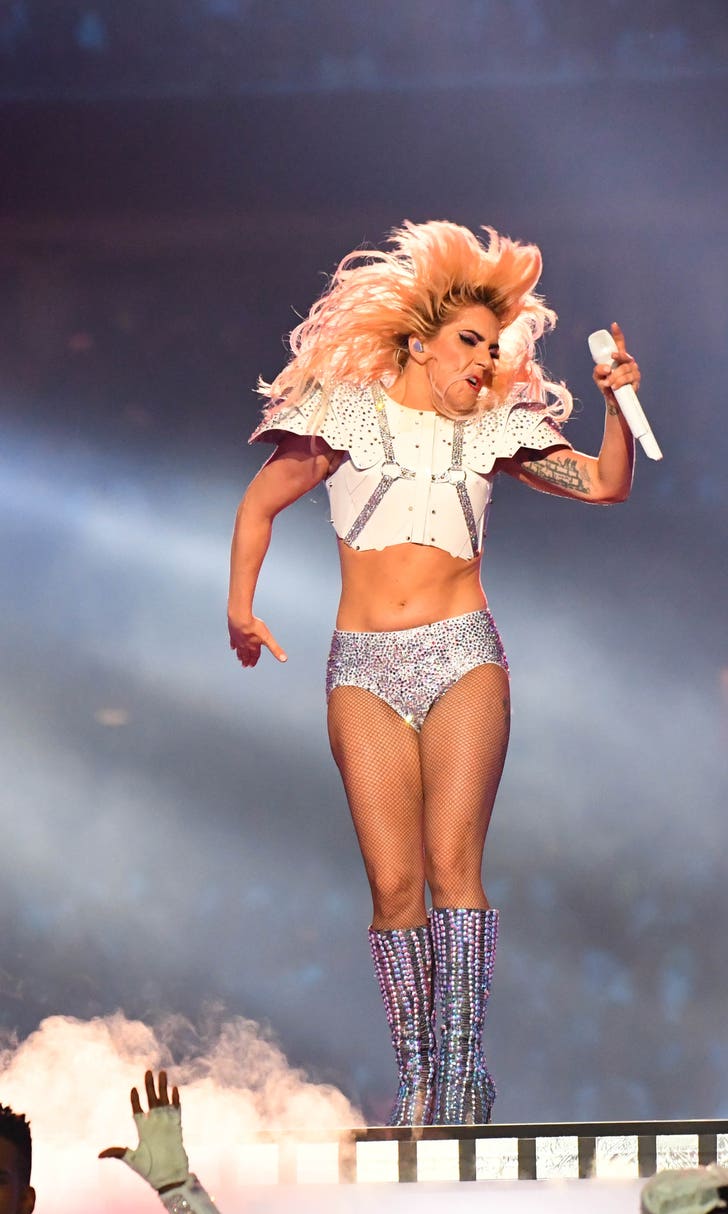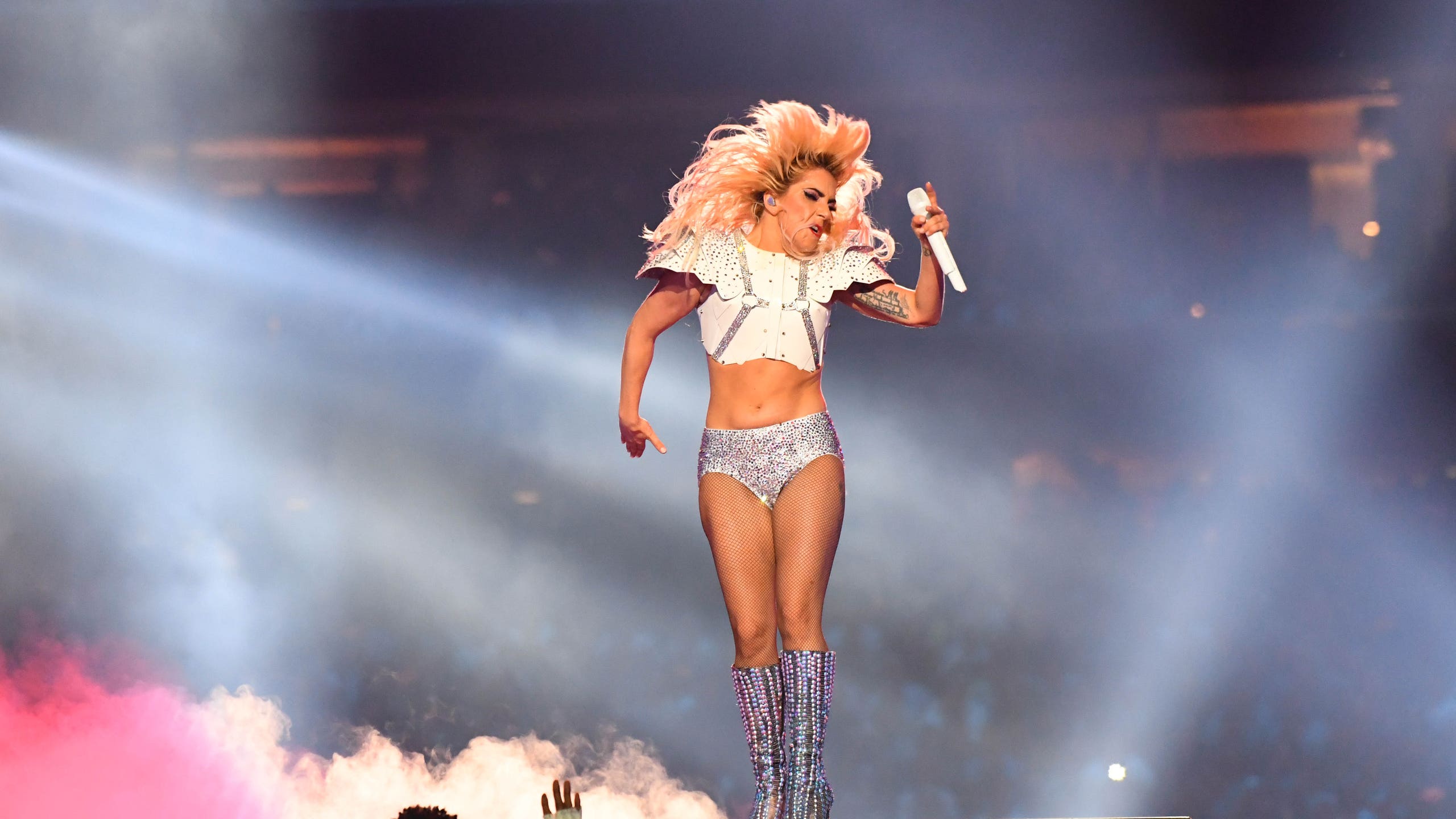 Lady Gaga won the Super Bowl with high-flying halftime show (the best since MJ?)
BY Chris Chase • February 5, 2017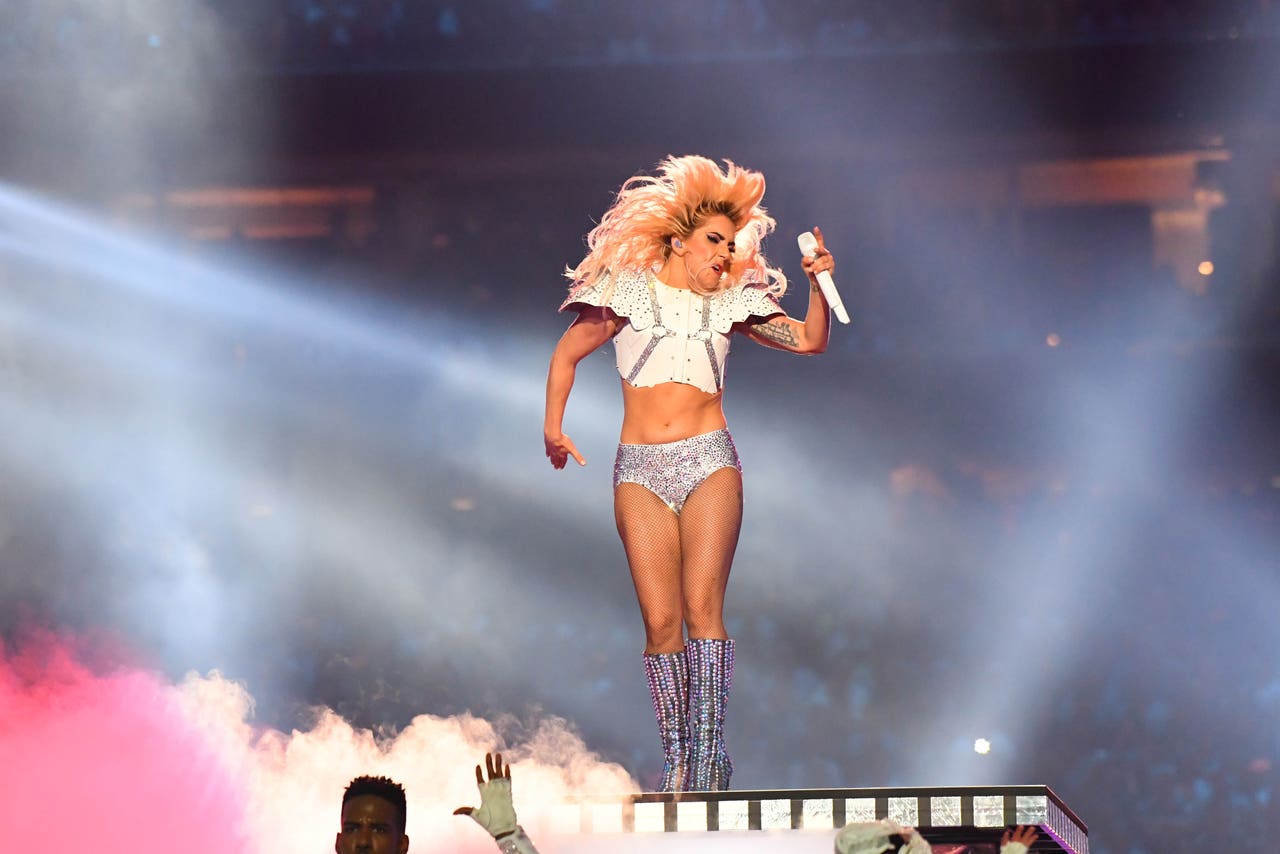 Lady Gaga had the retractable roof opened at NRG Stadium for the start of her high-flying performance at the Super Bowl LI halftime show. There was little need. With her scintillating, spectacular and stirring 12-minute concert, she would have blown it off anyway.

Playing on a worldwide stage befitting her grandeur, Lady Gaga put together one of the most memorable Super Bowl halftime shows in the history of the game, opening with a subtle political statement - singing God Bless America on the roof of the stadium - then bungee jumping to the stage for a rollicking performance of seven of her greatest hits that ended with her throwing the microphone down to the field and, appropriately, catching a football. It'll go down with Michael, Prince, Beyonce and Bruce as the greatest halftime show ever.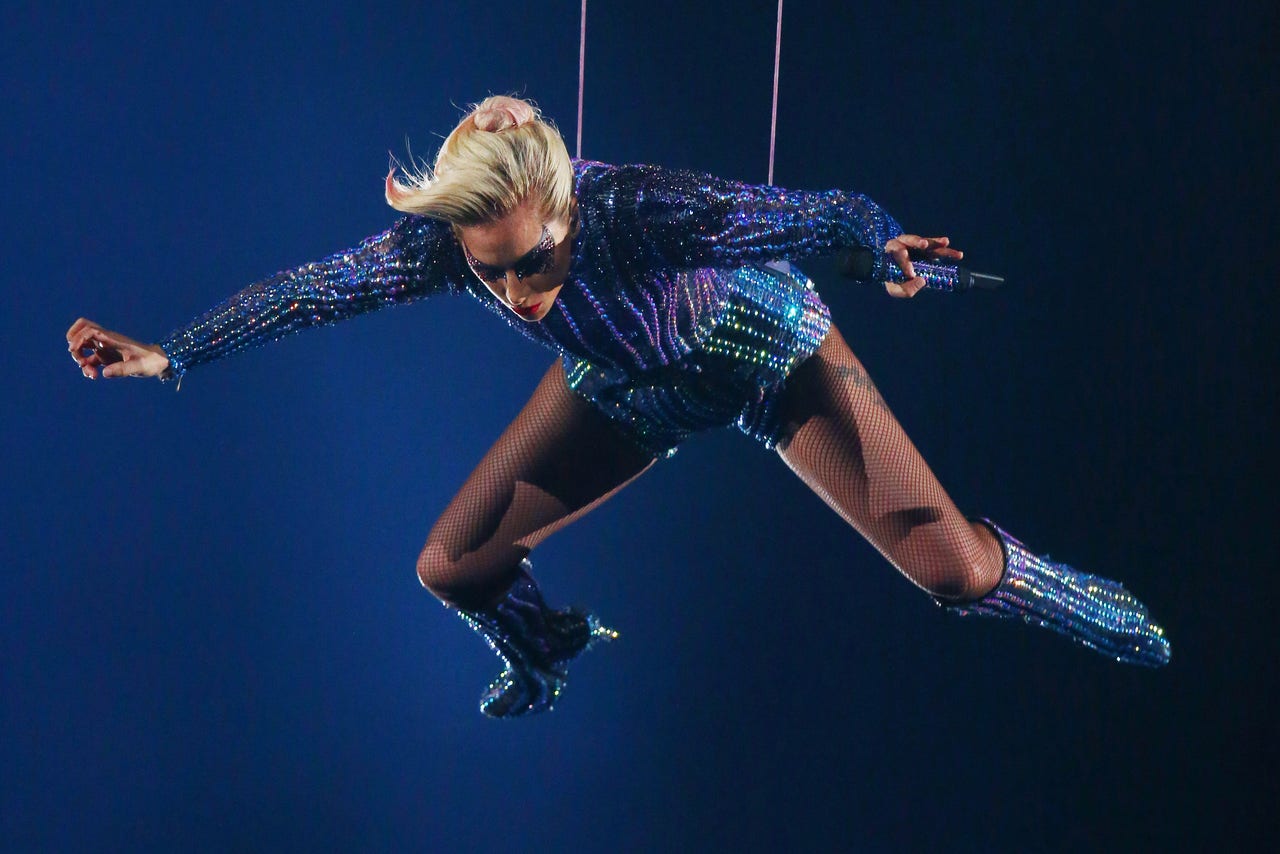 Everything - from the shimmering drones flying in unison above the stadium that formed an American flag to the choreography to the jagged stage surrounded by fire - was of the high production value and concept one expects from one of the most eccentric yet calculating pop stars on the planet. She's the Madonna for the millennial set.

The acrobatics were stunning - reminiscent of the unforgettable Opening Ceremony to the Beijing Olympics - and the performance didn't let down from there, from quick teases of her greatest hits (Born This Way, Just Dance, Poker Face and Telephone, the last of which had fans thinking that Beyonce, who was on that track with Gaga and hails from Houston, might be coming out for another performance). Alas, it wasn't to be, but no matter. There was something more compelling about Gaga holding the stage by herself. Too often Super Bowl halftimes are stuffed with more guest appearances and cameos than a Judd Apatow movie. Gaga didn't need any. She commanded the stage with song and dance like no one since Jackson ushered in the modern Super Bowl halftime spectacle in 1993.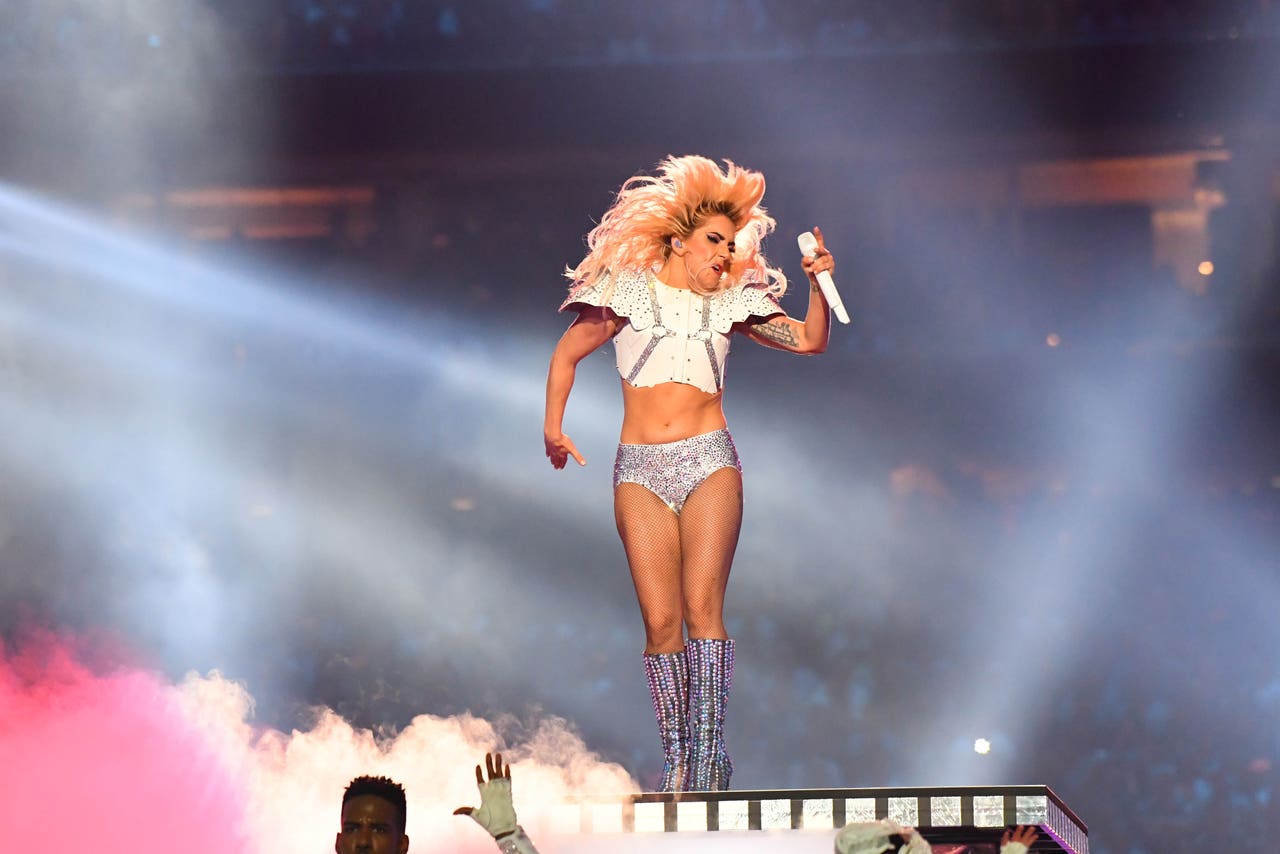 Gaga knew her audience, playing her six biggest hits in the seven-song setlist (plus the opener).  She went God Bless America --> Edge of Glory --> Poker Face --> Born This Way --> Telephone --> Just Dance --> Million Reasons --> Bad Romance. Anyone who's been to a wedding in the past five years has heard all but Million Reasons. But even that, the penultimate song in a long medley, was okay. It's not like the time Bruce Springsteen played Working on a Dream as part of his four-song set.

When it was announced in September that the 30-year-old star would be performing in Houston, it seemed like a perfect marriage of flashiness and extravagance.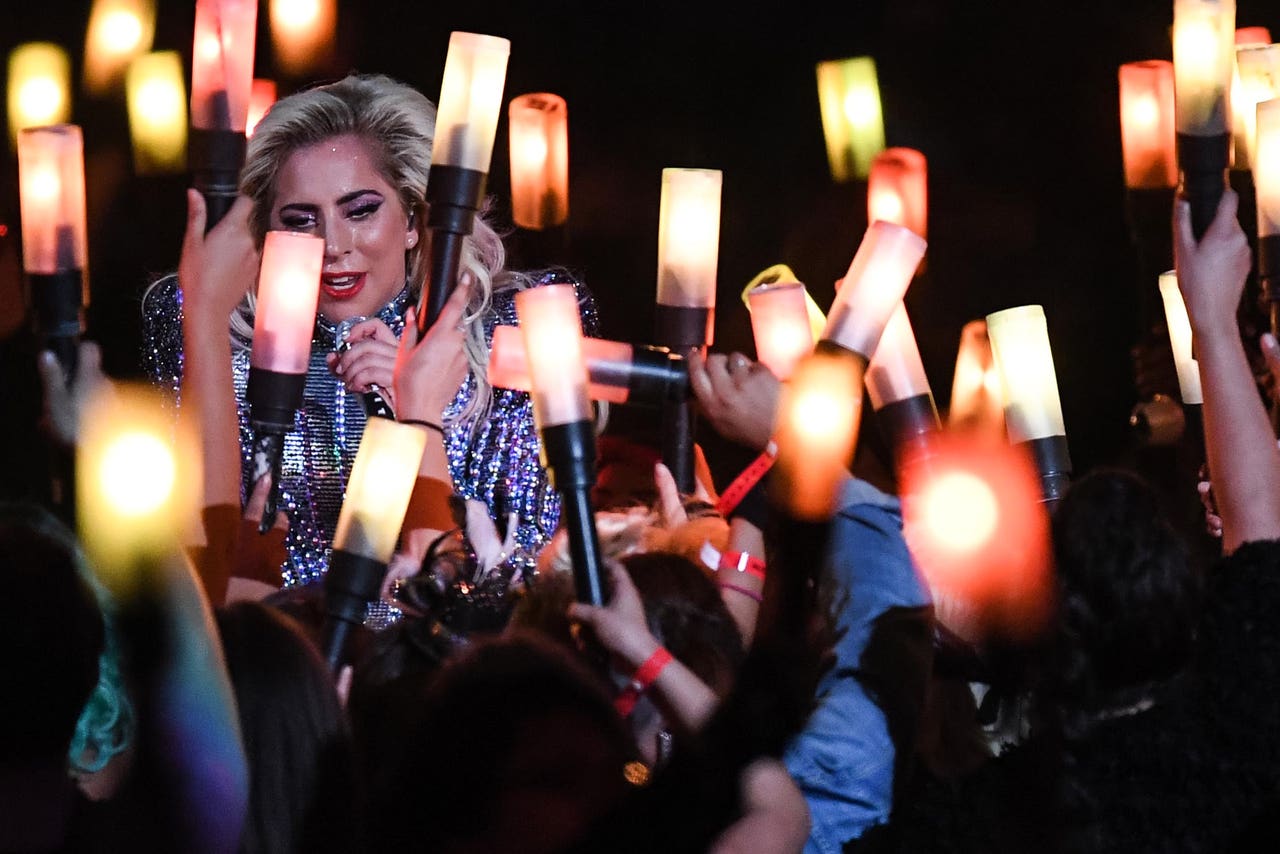 Hers is a personality as big as the platform she was given. And on Sunday Lady Gaga, who burst onto the scene in 2008 with a style and sound custom built for our culture of celebrity, put on a show as big as expected. She lived up to the hype.


 That Gaga can effortlessly transform from an artist crooning American standards to freefalling to PG-13 dance moves to a piano solo should come as no surprise to anyone who's watched her career. She's known for her shock value - wearing outfits made of raw meat and entering the Grammys inside a pod - but can be conventional when the situation calls for it.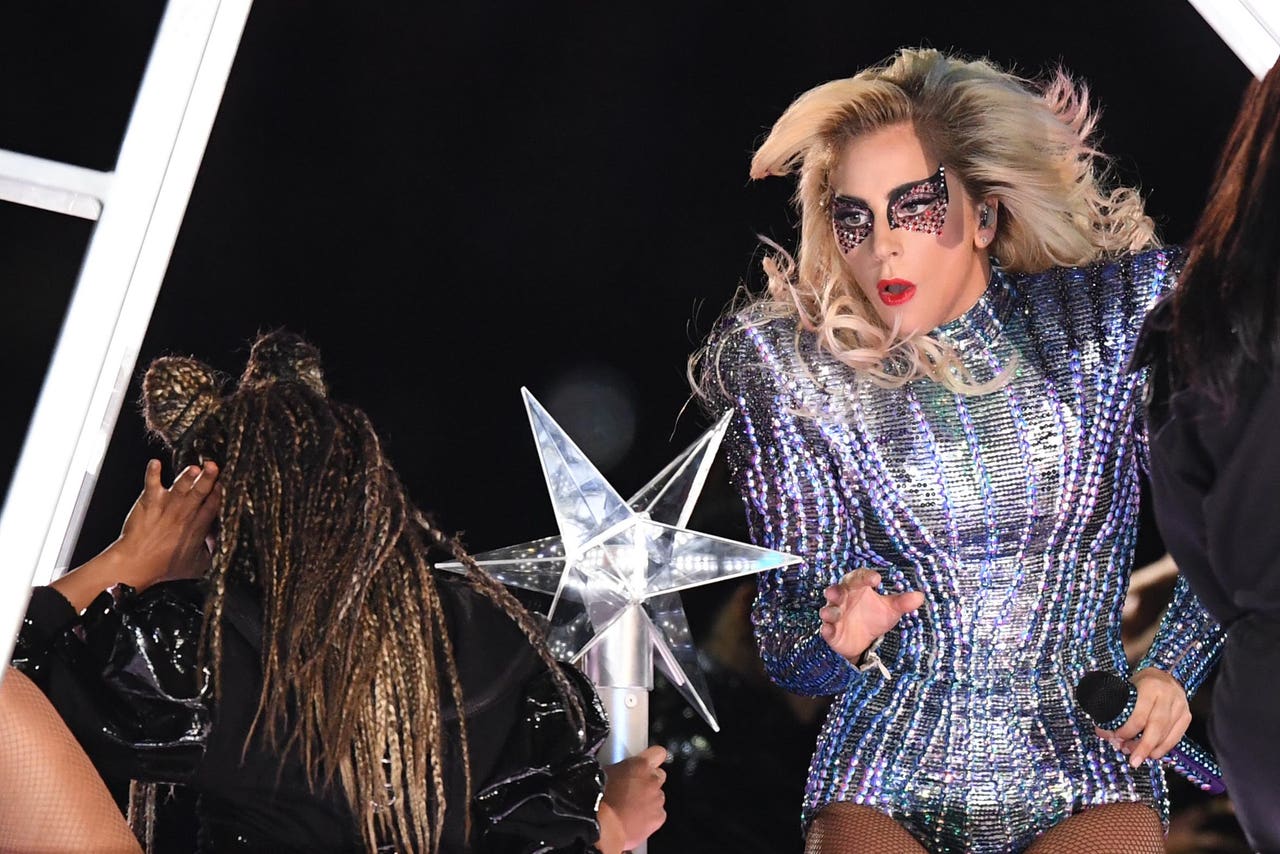 She's done a duets album with Tony Bennett (who introduced her Sunday in a taped video) and showed off her oft-underrated vocals at last year's Oscars with a Sound of Music medley. Lady Gaga is a chameleon - a shapeshifter. Whatever the occasion calls for, she has the unique ability to pull it off.


Too often, performers let the enormity of Super Bowl halftime overshadow their performance. Even if they have a knockout 12 minutes, you're always keenly aware they're invited guests at a party far bigger than them. Lady Gaga flipped the script, leaving her extravagant, one-of-a-kind mark on America's biggest show.


---
---