National Football League
National Football League
Klatt's last-minute mock draft: Giving an 'A' to Texas A&M
Published
May. 7, 2014 1:09 p.m. ET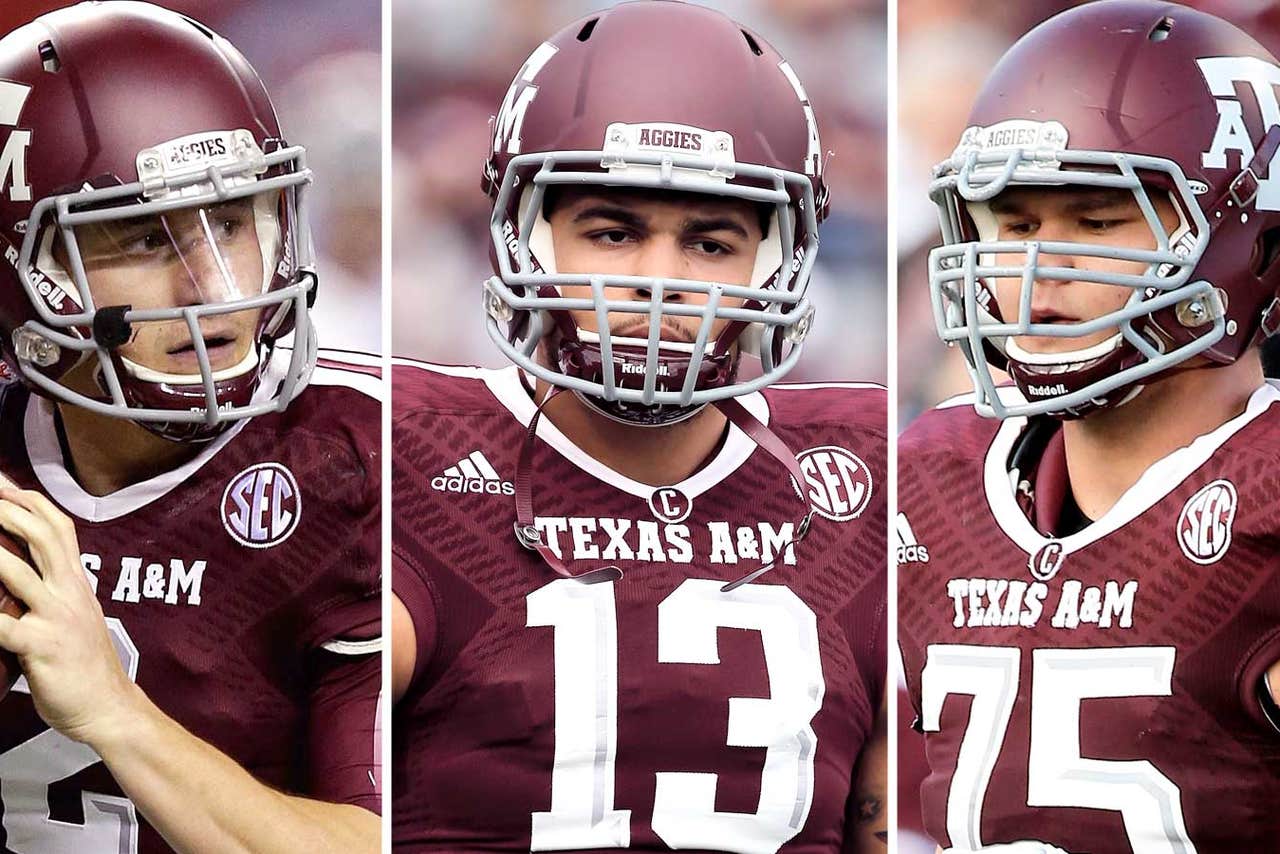 1. Houston Texans: Jadeveon Clowney, DE, South Carolina -- There is a great chance this pick is going to get traded -- most likely to Atlanta -- but regardless of which team is selecting in this spot, the pick should be Clowney. He is a dominant player and his game is much more complete than he gets credit for. | Watch highlights
2. St. Louis Rams: Jake Matthews, OT, Texas A&M -- When St. Louis had Johnny Manziel in for a workout late in the draft process, it threw me for a bit of a loop. However, the Rams still need to solidify their offensive line and Matthews is a perfect fit. He is more NFL ready than any other OT. This is a solid pick for St. Louis, but they could probably move down and still get Matthews, so look for possible movement at No. 2. | Watch highlights
3. Jacksonville Jaguars: Johnny Manziel, QB, Texas A&M -- Both Sammy Watkins and Khalil Mack are very enticing for Jacksonville, but they have to go with a QB. Manziel had great meetings with the Jaguars and his persona is perfect for what they need in Jacksonville, which is excitement! | Watch highlights
4. Cleveland Browns: Sammy Watkins, WR, Clemson -- I wouldn't classify receiver as a need for Cleveland, but Watkins is too good to pass up at No. 4, and the Browns still have the 26th pick to address their biggest need at QB. Watkins is explosive and immediately improves an offense that needs a spark. I would not want to be an opposing defensive coordinator with Josh Gordon and Sammy Watkins on the outside. | Watch highlights
5. Oakland Raiders: Khalil Mack, LB, Buffalo -- The Raiders spent loads of money this offseason in free agency and they seem to be making some of the best decisions they've made in years. Mack does not fill a need, but at this point he would be the highest player on the board and very hard to pass up. If he'€™s still on the board here, that also means Oakland could have numerous teams calling to trade up, so look for some movement if the Raiders don'€™t take Mack for themselves. | Watch highlights
6. Atlanta Falcons: Greg Robinson, OT, Auburn -- I won'€™t be surprised at all if Atlanta tries to jump up to No. 1 to draft Clowney. The Falcons were terrible rushing the passer last season, and the offense should get back to its 2012 form with improved health. However, keeping Matt Ryan upright was a struggle in 2013 and Robinson has the most potential of any tackle in the draft. | Watch highlights
7. Tampa Bay Buccaneers: Mike Evans, WR, Texas A&M -- The third Aggie comes off the board inside the top 10, which makes you wonder why they didn'€™t win more games last year. Oh wait, they didn'€™t play any defense! I digress. Evans has done nothing but rocket up draft boards since the end of the season. He'€™s very fluid and athletic for his frame and has the best catch radius available. Some have begun to question whether Manziel was the magic maker for the Aggies or if it was his explosive wide receiver. | Watch highlights
8. Minnesota Vikings: Blake Bortles, QB, UCF -- During this entire draft process I have said the top quarterbacks were overrated, and we have seen the stock of Teddy Bridgewater fall in the last 3-4 weeks. So, Bortles will likely be available here for Minnesota, which desperately needs a QB to compete with Matt Cassel. Bortles is strong and looks the part, especially in a Norv Turner offense. | Watch highlights
9. Buffalo Bills: Eric Ebron, TE, North Carolina -- Buffalo needs an offensive tackle and a tight end, which is going to make this pick very difficult.  They will have to pass on Michigan OT Taylor Lewan to select Ebron, the premier tight end in the draft. Ebron is everything you would want in a modern NFL tight end: quick, powerful, clean route-runner, solid body control and great hands. For me it comes down to this: Do you want the third-best offensive tackle or the best tight end?
10.  Detroit Lions: Justin Gilbert, CB, Oklahoma State -- The Lions are just OK defending the pass, and with Aaron Rodgers and Jay Cutler in the division, solidifying the secondary and upgrading the special teams is a no-brainer. Gilbert is extremely talented, and his ability to return kicks puts him ahead of Darqueze Dennard as the top corner in the draft. | Watch highlights
11. Tennessee Titans: Anthony Barr, LB, UCLA -- Switching from the 4-3 to the 3-4 under Ray Horton will not be easy, and even with the offseason addition of Shaun Phillips, Tennessee is going to need a young, dynamic pass rusher to build around. Barr has the most potential of any LB in the draft, and the fact that he is extremely raw after playing two years of defense at UCLA should be looked at as a plus. Great instincts for the ball and elite athleticism define Barr'€™s game, and he would be a great fit for the Titans. | Watch highlights
12. New York Giants: Taylor Lewan OT Michigan -- Lewan has gotten some late momentum in the draft process, and many believe he will not be available for New York at No. 12. He possesses rare athleticism for his size, and playing in Brady Hoke'€™s pro-style offense will decrease the learning curve upon arrival in the NFL. Protecting Eli Manning after his worst season in the NFL, and after offseason ankle surgery, is of the utmost of importance for the Giants. | Watch highlights
13. St. Louis Rams: Ha Ha Clinton-Dix, FS, Alabama -- T.J. McDonald was a nice pickup in 2013, but the Rams still need to improve and gain depth in the back end of their defense. Clinton-Dix has outstanding feel for the game and is a natural mover in the secondary. Building a defense happens front to back and inside out, making this a no-brainer selection. His awareness and ability to sniff out schematics is rare and will improve an already solid defense. | Watch highlights
14. Chicago Bears: Aaron Donald DT Pittsburgh -- Improving at the line of scrimmage was a goal in the 2013 draft, and the Bears were able to do that with OT Kyle Long, but they were dead last in stopping the run at more than 5 yards per rush allowed last season. This year they can get the premier interior defensive lineman in Donald, who is, pound for pound, the best athlete in the draft. Donald is a threat to get to the QB from the interior, which is extremely rare, and will improve the Bears'€™ run defense immediately. | Watch highlights
15. Pittsburgh Steelers: Darqueze Dennard CB Michigan State -- In 2011 and 2012, Pittsburgh featured the best pass defense in the NFL, but last year they fell to ninth. With some aging icons in the back end, they could use some help on the outside.  Dennard, the Thorpe Award winner, was the cornerstone to a defense that won the Rose Bowl last season. He does not have ideal length, but he makes up for that with terrific anticipation and route awareness. | Watch highlights
16.  Dallas Cowboys: Timmy Jernigan, DT, Florida State -- Dallas must improve defensively, and it will be hoping that Donald slips to No. 16, but that is not likely. Jernigan was on a list of 10 players who failed their drug test at the NFL Scouting Combine, but a few different personnel people have told me it won'€™t be a big issue for Jernigan, who otherwise has come up clean in the draft process. Dallas had 19 different players see action along the defensive line last season, so it is safe to say they will be looking to build some depth here. | Watch highlights
17.  Baltimore Ravens: Calvin Pryor, FS, Louisville -- Finding Joe Flacco some help after his franchise-record 22 interceptions was goal No. 1 of the offseason for Baltimore, and they were able to do that by signing Steve Smith and Owen Daniels and resigning Dennis Pitta and Jacoby Jones. Now Baltimore must focus on the back end of their defense and find some help for Matt Elam, who is most likely going to move to strong safety. Pryor is a versatile player who covers well and will also fill in the run game with thump. | Watch highlights
18. New York Jets: Marqise Lee, WR, USC -- Jeremy Kerley led the Jets with 43 catches in 2013. To give some context, new Jet WR Eric Decker led the 2011 Denver Broncos with 44 catches, and that was with Tim Tebow starting 11 games at QB. Lee was slowed by shoulder and leg injuries, but when healthy he flashes quality routes with excellent acceleration. He has overcome many hurdles in his life and is an extremely motivated player. | Watch highlights
19. Miami Dolphins: Zack Martin OT Notre Dame -- The Dolphins surrendered 23 sacks in the fourth quarter alone (58 total) last season, with both figures ranking last in the league. Martin lacks ideal size for a right tackle, but if he does not work out on the outside he has the ability to play guard, which is also a big need. He was a very steady player at Notre Dame who does not make many mistakes, plus his intelligence will help him early in his career with pass-protection schemes. | Watch highlights
20. Arizona Cardinals: Teddy Bridgewater QB Louisville -- An Aaron Rodgers-style fall for Teddy could be in the cards for Thursday night. However, I still believe that he is the most NFL-ready QB in the draft based on the way he was taught and the system he played in at Louisville under Shawn Watson. He has great feet and was hyper accurate with the football in critical situations. Arizona has to start planning for life after Carson Palmer and allowing Teddy a couple of years to learn may yield an Aaron Rodgers-style ending. | Watch highlights
21. Green Bay Packers: C.J. Mosley LB Alabama -- Green Bay can'€™t expect the rest of the division to hand them a title like it did in 2013, but having Rodgers healthy for the entirety of the season should help in that regard. The defense desperately needs improvement and if Mosley falls to No. 21, they will be thrilled. However, this is very unlikely as I have a top 12 grade on Mosley. He'€™s the toughest player to place based on the needs and available players from 10-20.  
22. Philadelphia Eagles: Ryan Shazier, LB, Ohio State -- The Eagles would really benefit from more of a pass rusher here due to the fact they sacked the QB only 37 times last year. However, Shazier is a tackle machine and a true every-down LB, which is hard to come by these days. He'€™s very athletic, and his ability to cover makes him very valuable for Philadelphia. | Watch highlights
23. Kansas City Chiefs: Odell Beckham Jr., WR, LSU -- Alex Smith was criticized last season for trying to stretch the field and throw the ball deep, but there was no one to help him on the other end. Beckham doesn'€™t have elite speed, but he plays fast and can stretch the field from any position. His ability to run after the catch is an added bonus, and he will also contribute as a dangerous return man.  
24. Cincinnati Bengals: Jason Verrett, CB, TCU -- With both Terence Newman and Adam Jones north of 30-years-old, it is time to get younger on the outside. Verrett is small, but he is very tough and competitive, and when you add his elite speed this is a quality pick for Cincinnati. It also doesn'€™t hurt that he went to TCU and will continue to surround Andy Dalton with like-minded locker room mates. | Watch highlights
25. San Diego Chargers: Bradley Roby, CB, Ohio State -- As I noted in my previous Mock Draft, the Chargers need help on the outside of their defense, especially considering they play Peyton Manning twice per season. Roby is tough and unafraid to fill in against the run, but his above-average speed and length are what merit a first-round selection.  
26. Cleveland Browns: Derek Carr, QB, Fresno State -- Cleveland is in a perfect situation come Thursday to select the best available player at No. 4 (Sammy Watkins) and wait for a QB with this pick. They will hope that Bridgewater slides all the way back to No. 26, but that seems unlikely. Carr is mature and an excellent leader with above-average arm strength. He anticipates throws fairly well and will get his chance to start sooner rather than later. | Watch highlights
27. New Orleans Saints: Kelvin Benjamin, WR, FSU -- Time flies in the NFL, and it has already been eight years in the league for Marques Colston. The Saints picked up Kenny Stills last year, but they could use a taller WR in the mold of Benjamin for the future. Benjamin struggled with drops at times in college, but he would make up for it by making the tough catch in traffic. | Watch highlights
28. Carolina Panthers: Brandin Cooks, WR, Oregon State -- Cam Newton must be staying up at night wondering who he is going to throw to next year. To say Carolina needs a receiver is an understatement, and Cooks fits perfectly. While small in stature, Cooks is uniquely productive and can run the entire route tree from any spot on the field.  Playing for Mike Riley will help with the learning curve as he was in an NFL-style offense at Oregon State. | Watch highlights
29. New England Patriots: Jace Amaro, TE, Texas Tech -- It was clear that New England and Tom Brady were missing a flex tight end last year. Gronk is a question mark due to health, and the Patriots have to find a replacement to Aaron Hernandez, who often played in the slot. That is exactly what Amaro can do with smooth routes and quality hands for a tight end at 6-foot-5, 260 pounds. | Watch highlights
30. San Francisco 49ers: Ra'€™Shede Hageman, DT, Minnesota -- Same thing for San Francisco as I mentioned in the last edition: With Justin Smith getting older, the 49ers would benefit by seeking youth on the defensive line. Hageman was impressive at the Senior Bowl, and his physicality would be a great fit in the aggressive 49ers defense.  
31. Denver Broncos: Xavier Su'€™a-Filo, G, UCLA -- The Broncos are all in for 2014, because no one knows how many years Peyton Manning is going to keep playing. Denver lost two guards in Zane Beadles and Chris Kuper (retired) this offseason, so Su'€™a-Filo is a perfect fit. He has above-average pass protection skills, which is all Denver really cares about, but he can also be very powerful for his size in the run game. Don'€™t be surprised to see Denver entertain a potential trade here with a team wanting to jump back into the first round.  
32. Seattle Seahawks: Jordan Matthews, WR, Vanderbilt -- It is time that Seattle started looking at the offensive side of the ball and giving Russell Wilson some help. Matthews would be a perfect fit for Wilson, because they are both intellectual players that thrive on grinding. Matthews is a solid possession receiver, and his work and study habits would be a perfect fit in Seattle. | Watch highlights
---
---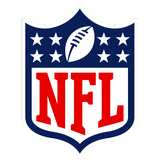 Get more from National Football League
Follow your favorites to get information about games, news and more
---