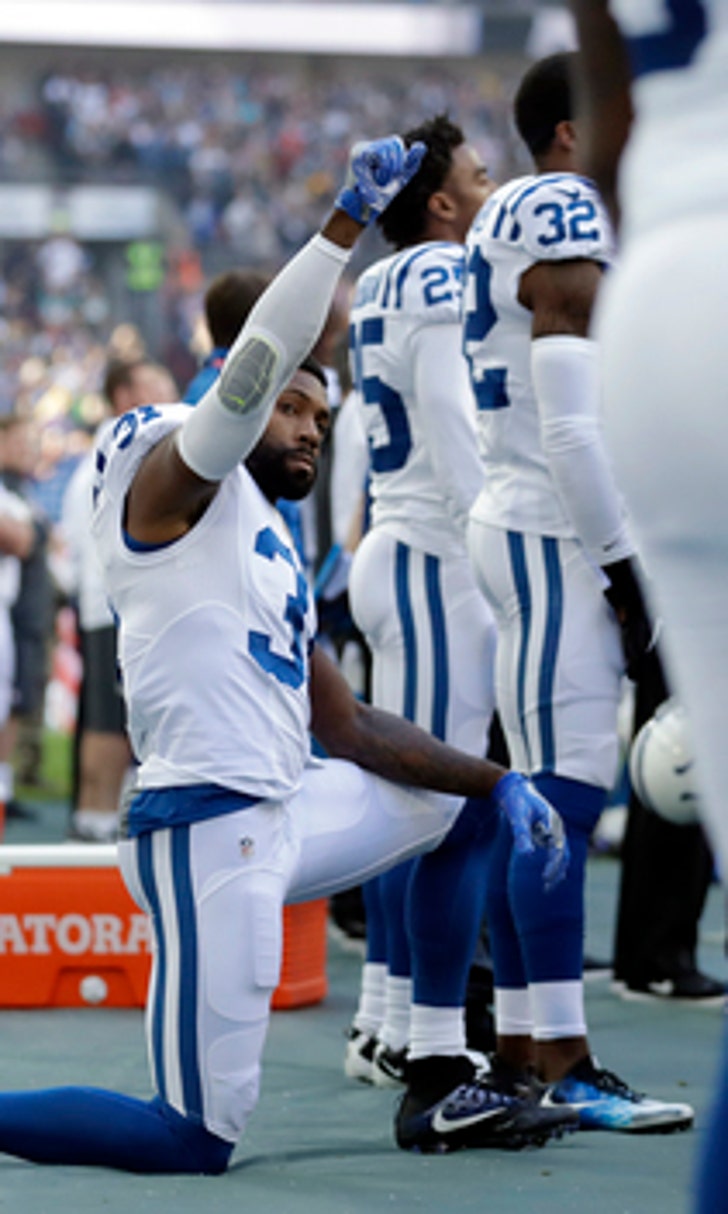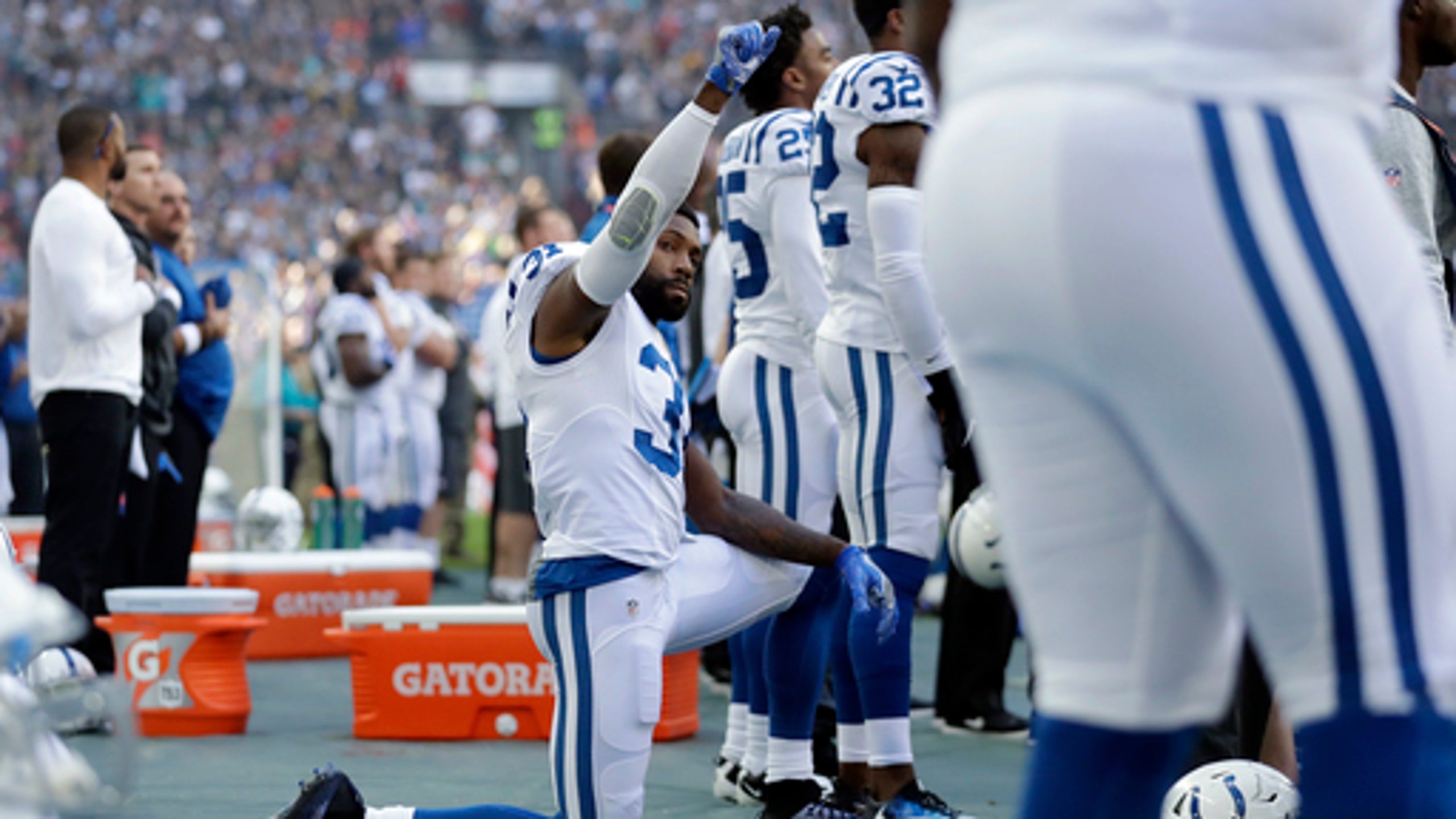 Kaepernick's social activism draws support, rebuke in London
BY foxsports • October 2, 2016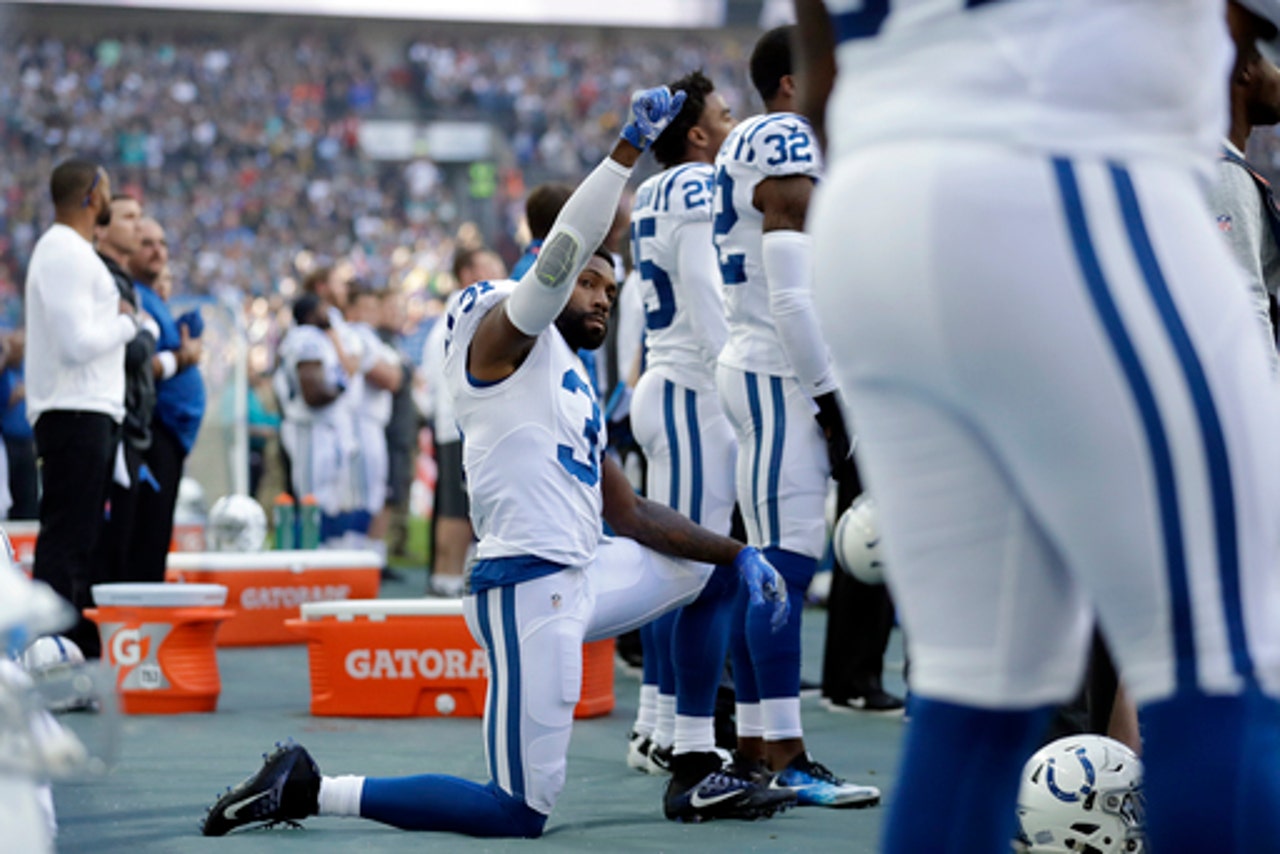 LONDON (AP) Police officer Shaun Weay didn't think twice about wearing a 49ers T-shirt to Wembley Stadium on Sunday - even though San Francisco backup quarterback Colin Kaepernick has spoken out against police brutality by, among other actions, kneeling as the national anthem was played before games.
Weay, an officer in Yorkshire, acknowledged he couldn't support the views expressed by Kaepernick.
''He's a role model for people, certainly in the States, and obviously, doing that, it's just not positive,'' said Weay, who grew up watching the 49ers when Joe Montana and Steve Young led them to Super Bowls in the late 1980s and early 1990s. ''Stay out of it is the easiest thing to do. Keep your opinions. If you have your own opinion, that's fine, but keep it out of the public arena for everyone else to get involved.''
Weay made the roughly 200-mile trip from northern England with his daughter and her boyfriend, who wore Kaepernick's jersey, because Sunday was his day off.
''We're all people at the end of the day, and we've all got to keep people safe,'' Weay said. ''I may not agree with the way that (police in America have) dealt with things, but that was their call on the day. They made that decision. They're the ones that had that threat in front of them, and they dealt with it as they saw fit.''
Chris Stevens, from Lincolnshire, attended the game with several friends and also wore a Kaepernick jersey. He began paying attention to the NFL in 2012, when Kaepernick helped the 49ers get to the Super Bowl, and thus began to follow the team more closely.
''I would say I agree with him to a certain extent, that black lives matter, but I'm more of a stance that all lives matter,'' said Stevens, who equated Kaepernick's stance with that of Muhammad Ali in the 1960s. ''But, I do agree that it does seem to be an issue with Americans.''
Colts cornerback Antonio Cromartie continued to show his support for the black community by kneeling and raising a fist during the singing of the national anthem. Cromartie, who began the gesture a week ago, stood up before ''God Save The Queen,'' the British national anthem, was sung.
Wearing Kaepernick's jersey wasn't particularly unique in London, where the NFL is in its 10th year hosting regular-season games. Fans have typically shown up to such games supporting a variety of teams - not just those playing in the game.
Yet not everyone was aware of Kaepernick's stance. Eight sections away, six friends traveled from Stuttgart, Germany. Two of whom, Manuel Goertner and Simon Goertner, wore Kaepernick jerseys.
When asked about the quarterback's activism, the two said they had no idea Kaepernick had been instrumental in raising awareness of social issues.
''They were the leading team, and that's why they started to support the 49ers, especially Kaepernick, with the new way he was playing quarterback with all the running,'' said Steff Dreher, a friend who served as an interpreter. ''It was resonant with all the guys.''
---
AP NFL website: www.pro32.ap.org and www.twitter.com/AP-NFL
---
---