National Football League
National Football League
Jury orders 'Pacman' Jones to pay $11 million
Published
Jun. 16, 2012 3:16 a.m. ET

Cincinnati Bengals cornerback Adam ''Pacman'' Jones must pay $11 million in damages to two Las Vegas strip club employees injured in 2007 when a lone gunman claiming he was doing Jones' bidding opened fire outside the club.
Tommy Urbanski, a club manager who was left paralyzed from the waist down, and Aaron Cudworth, a bouncer who was wounded, stand to collect after the late Friday verdict. Urbanksi's bones were shattered in the shooting that occurred after Jones and several other people were ejected from the club. The shooter later demanded $15,000 from Jones for ''services rendered.''
Jones' lawyer, Lisa Rasmussen, said there is no evidence Jones was behind the shooting. She said Jones, who has played five years in the NFL, didn't have the cash to cover the award because he won't receive his first paycheck of the season until September. Rasmussen plans to appeal the verdict.
''It's obviously a devastating amount for him financially,'' Rasmussen said. ''He has really worked hard to make a comeback with his NFL career.''
She said the jury in the civil case was likely swayed by the sympathetic sight of Urbanski in his wheelchair and Jones' celebrity.
''People perceive him as a person who is able to pay $11 million,'' she said. ''Adam doesn't even get paid until he plays his first game.''
Cudworth's lawyer, Richard Schonfeld, declared the verdict fair, saying the bouncer continues to grapple with ''constant pain from being shot in the chest and arm.'' Cudworth was awarded $1.3 million, including $300,000 in punitive damages. The verdict was first reported by the celebrity website TMZ.
''I am pleased that Mr. Jones has finally been held accountable,'' Schonfeld said, adding that his client ''is pleased to have closure.''
Schonfeld said he wasn't worried about an appeal or Jones' alleged inability to pay the award.
''If he is making money, I am going to be there trying to collect,'' Schonfeld said.
Urbanski said by telephone Friday evening that he believes the verdict will send a message to athletes and celebrities that they can be held responsible for public ''rampaging,'' even if they escape criminal charges.
''They've got to clean up their acts,'' he said. ''All of them.''
Jones was not in court when the verdict came down. Rasmussen said he was attending mandatory training in Cincinnati.
The Bengals re-signed Jones in March for a third season. His one-year contract is reportedly worth $950,000, including incentives. Rasmussen said Jones' salary will be distributed in 16 checks throughout the season and he only collects if he is healthy enough to play.
Jones was sidelined with a neck injury last season, but still played in eight games, including the last seven as a starter. He had 31 tackles.
This is the latest legal setback for Jones, who pleaded guilty to a misdemeanor charge of disorderly conduct in January after he was accused of shouting profanities and trying to pull away as officers arrested him at a downtown Cincinnati bar last year. Jones received a year of probation and community service.
The Las Vegas case stems from a shooting after a strip club brawl on NBA All-Star weekend in February 2007. Police alleged Jones incited the fight by throwing wads of dollar bills toward a stage, then becoming angry when the dancers picked up the money.
Jones and his entourage were removed from the club, and police claimed Jones met briefly with the accused shooter, Arvin Kenti Edwards, before Edwards opened fire.
Jones denied having a role in the shooting. He pleaded an equivalent of no contest to misdemeanor conspiracy to commit disorderly conduct.
Edwards is serving four to 10 years in prison for his so-called Alford plea to attempted murder with use of a deadly weapon. The plea is not an admission of guilt, but acknowledges that prosecutors could have proven the case against him.
''We always maintained that there was never any direct communication between Adam Jones and the actual shooter,'' Rasmussen said.
Jones is slated to speak about his legal challenges at the NFL rookie symposium next week.
''It's something he has been going through for five years and it has devastated him on many levels,'' Rasmussen said of the Las Vegas shooting. ''Hopefully he will be able to go on and focus on football.''
---
Cristina Silva can be reached at https://twitter.com/cristymsilva
---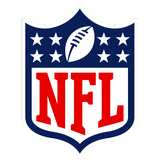 Get more from National Football League
Follow your favorites to get information about games, news and more
---