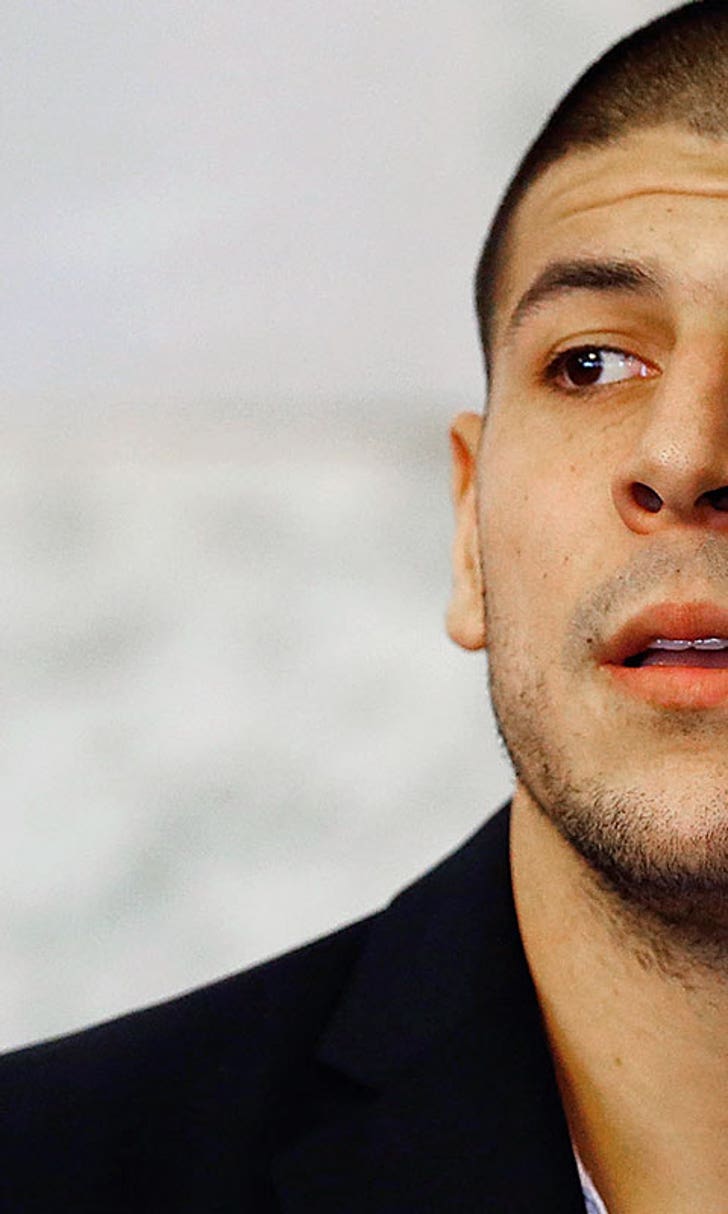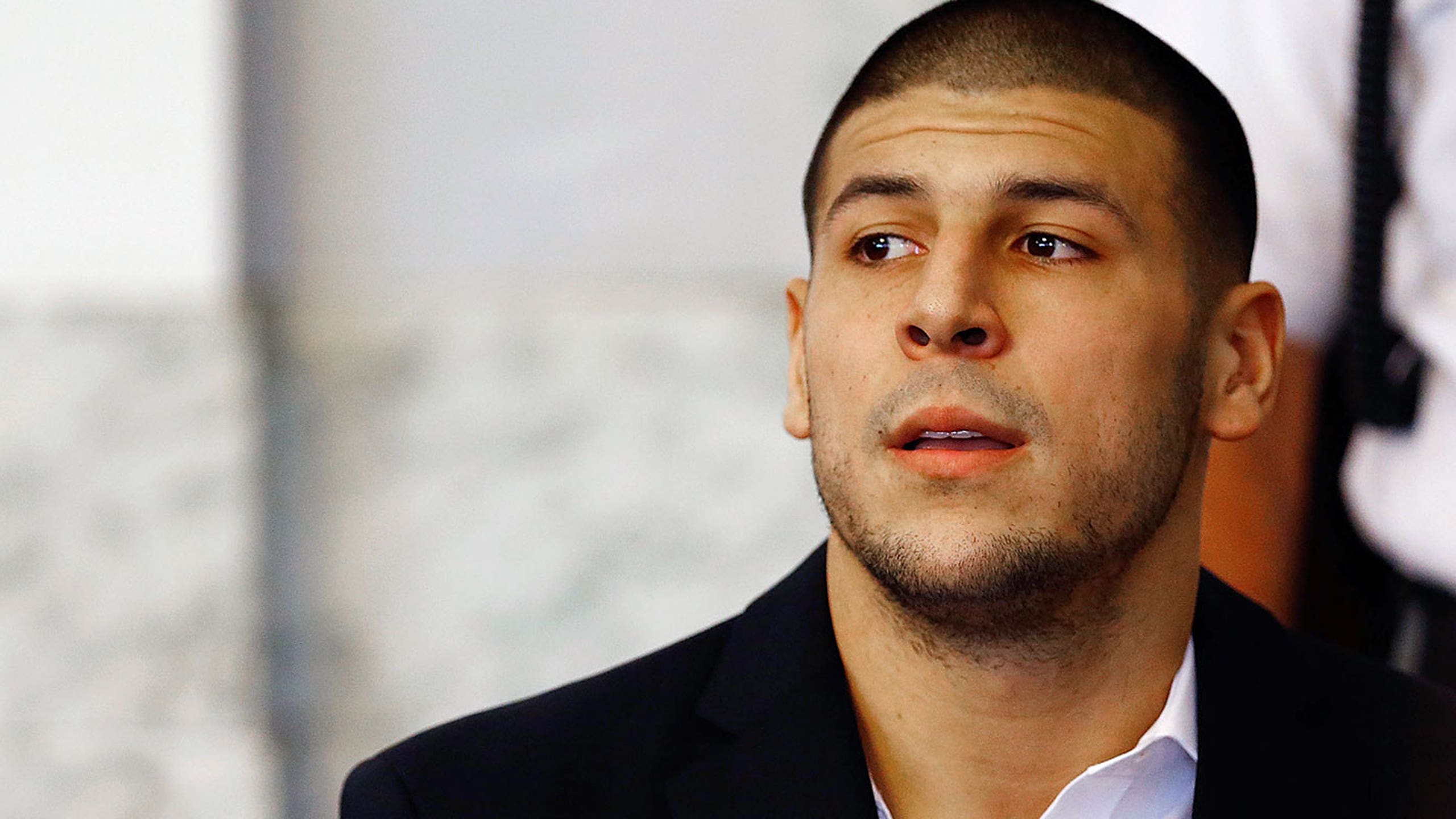 Jurors set out for tour of Hernandez home, crime scene
BY foxsports • February 6, 2015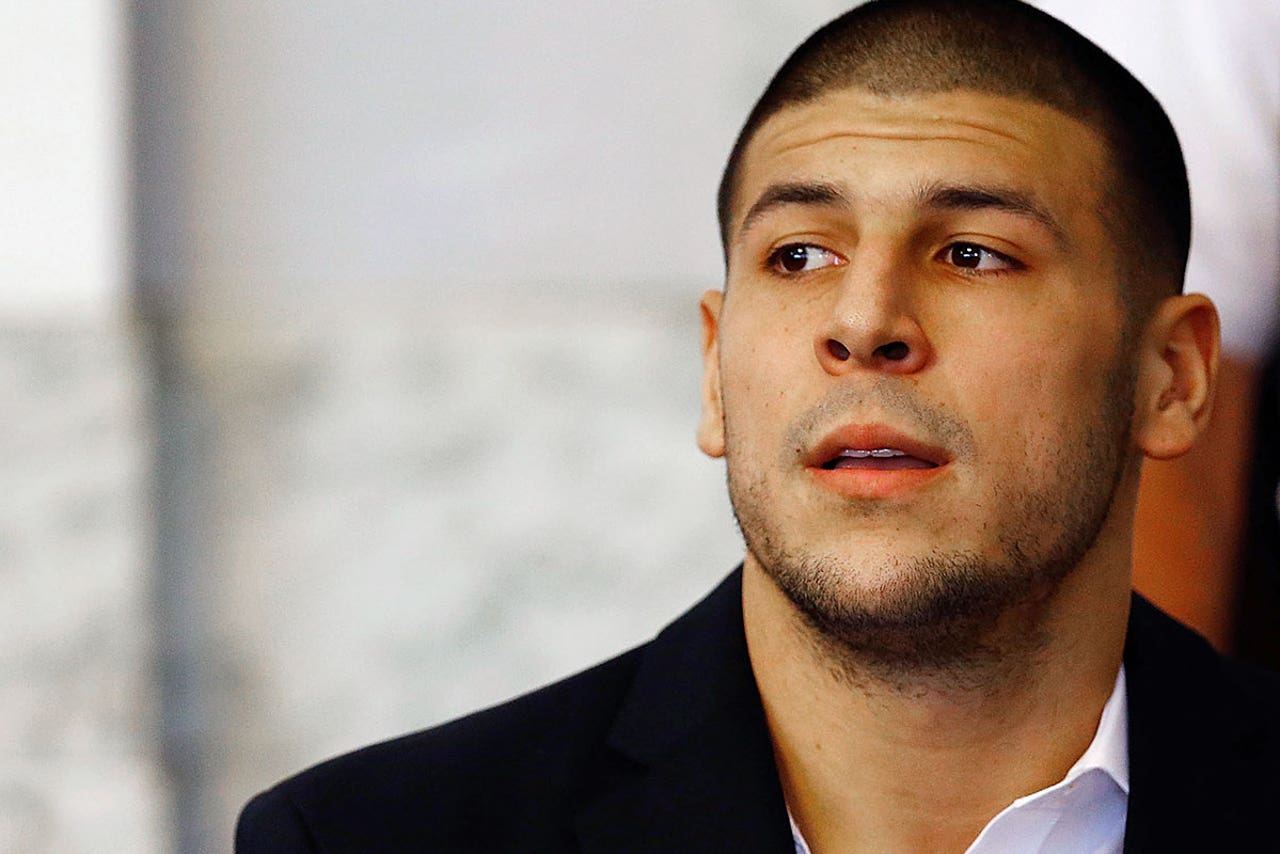 FALL RIVER, Mass. — Jurors considering the murder case against former football star Aaron Hernandez set out Friday on a field trip to see cell phone towers, the scene of the slaying and even the homes of the victim and the accused.
Bundled up to protect against single-digit temperatures, the jurors boarded a tour bus emblazoned with a gecko mascot and set out on a trip that would take them through Providence, R.I., and into Boston before returning to North Attleboro, Mass., where Odin Lloyd was gunned down in 2013.
Before embarking on the journey, Judge E. Susan Garsh told the jurors that the purpose of the trip was to help them understand the evidence — but not for them to conduct their own investigations. She told them they could not take notes or make sketches.
"Your responsibility is to stop and look, to make observations, and to remember what you see," Garsh said.
Hernandez, the former star tight end for the Patriots, faces a single count of murder and two firearms violations in Lloyd's death.
Prosecutors have alleged that Hernandez was angry with Lloyd after an incident at a nightclub several days earlier. They have asserted that Hernandez summoned two associates from his hometown of Bristol, Conn., to his North Attleboro mansion late the night of June 16, 2013, and at the same time made plans to meet with Lloyd. Hernandez then allegedly drove the other two men, Carlos Ortiz and Ernest Wallace Jr., to the Dorchester neighborhood of Boston, picked up Lloyd and returned to North Attleboro, where the 27-year-old semipro football player was gunned down.
Prosecutors have alleged that Lloyd was killed shortly before 3:30 a.m. on June 17, 2013.
The field trip, known legally as a "view," was organized to help jurors understand evidence they will hear in the coming weeks in the case.
After continuing on to Boston and stopping at two more cell towers, the bus headed to the home where Lloyd lived with his mother. Jurors were told they would be getting out of the bus to make observations of the home and of a security camera on a house across the street that captured images allegedly showing Hernandez picking up Lloyd before the murder.
All told, the trip by jurors took a little more than 4½ hours.
The judge had previously ordered that members of the news media stay 25 yards from jurors and refrain from taking any photographs of them — even ones from behind or images where they are not identifiable.
There were two other minor issues taken up Friday before the jurors arrived in the courtroom.
The first was that defense attorney James Sultan told the judge that he resented the implication he and his colleagues had attempted to sway the jury by displaying photographs, sports memorabilia and "religious items" at Hernandez's home that were not there at the time Lloyd was killed. Prosecutors made that charge the previous day, and defense attorneys quickly agreed to remove or cover anything that wasn't shown in photos from the home taken in the days after Lloyd's death.
"I want to state categorically that we have never, nor would we ever, manipulate that premises to influence the jury," Sultan said.
The second was that Judge Garsh admonished Sultan for his attempt to make a joke the previous day about the Patriots' "Deflategate" controversy. The team has been accused of using under-inflated footballs during the AFC championship game and the NFL is conducting an investigation.
While cross-examining a state trooper on Thursday, attorney James Sultan pointed out the officer had training in the use of tire deflation devices.
"OK," Sultan had asked the trooper, "did you ever receive training in football deflation devices?"
Friday morning, Garsh made it clear that she was not amused.
"We are here on very serious business," she told Sultan.
"I agree, your honor," Sultan said, interrupting the judge.
"And," the judge continued, "I do not expect there to be any more jokes."
Sultan, who was standing and facing the judge, said, "Your honor, in hindsight, that was a mistake in judgment, and I apologize to the court."
Although prosecutors have not said who they believe fired the fatal shots, they have asserted that Hernandez "orchestrated" the killing. Ortiz and Wallace have also been indicted on murder charges but will be tried separately. The prosecution does not plan to call either as a witness in the trial.
Testimony is scheduled to resume Monday and is expected to last well into March, if not longer.
Hernandez has separately been indicted on multiple murder and assault charges in a July 16, 2012, shooting in South Boston that left two men dead and another wounded.
In the Boston killings, prosecutors have alleged that Hernandez became enraged after a man bumped him on a nightclub dance floor, spilling his drink and failed to apologize. They alleged that Hernandez later followed the man and his friends as they drove away from the club, then pulled up next to their car at a stoplight and opened fire with a .38-caliber revolver, killing Daniel De Abreu, 29, and Safiro Furtado, 28, and wounding another man.
That trial originally was scheduled to begin May 28, but the judge there indicated recently he would push it back given the anticipated length of the trial in the Lloyd case. No new trial date has been set.
Observations of the jury's trip provided by pool reporter Brian Fraga of The Herald News, Fall River, Mass.
---
---