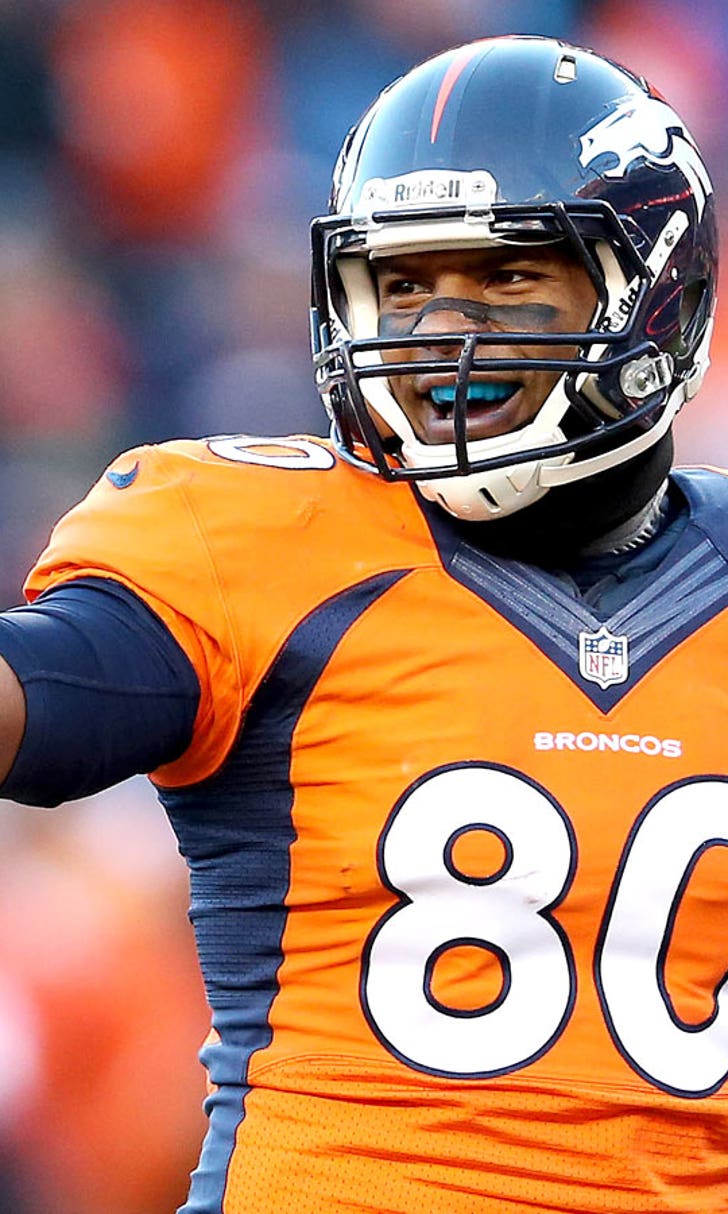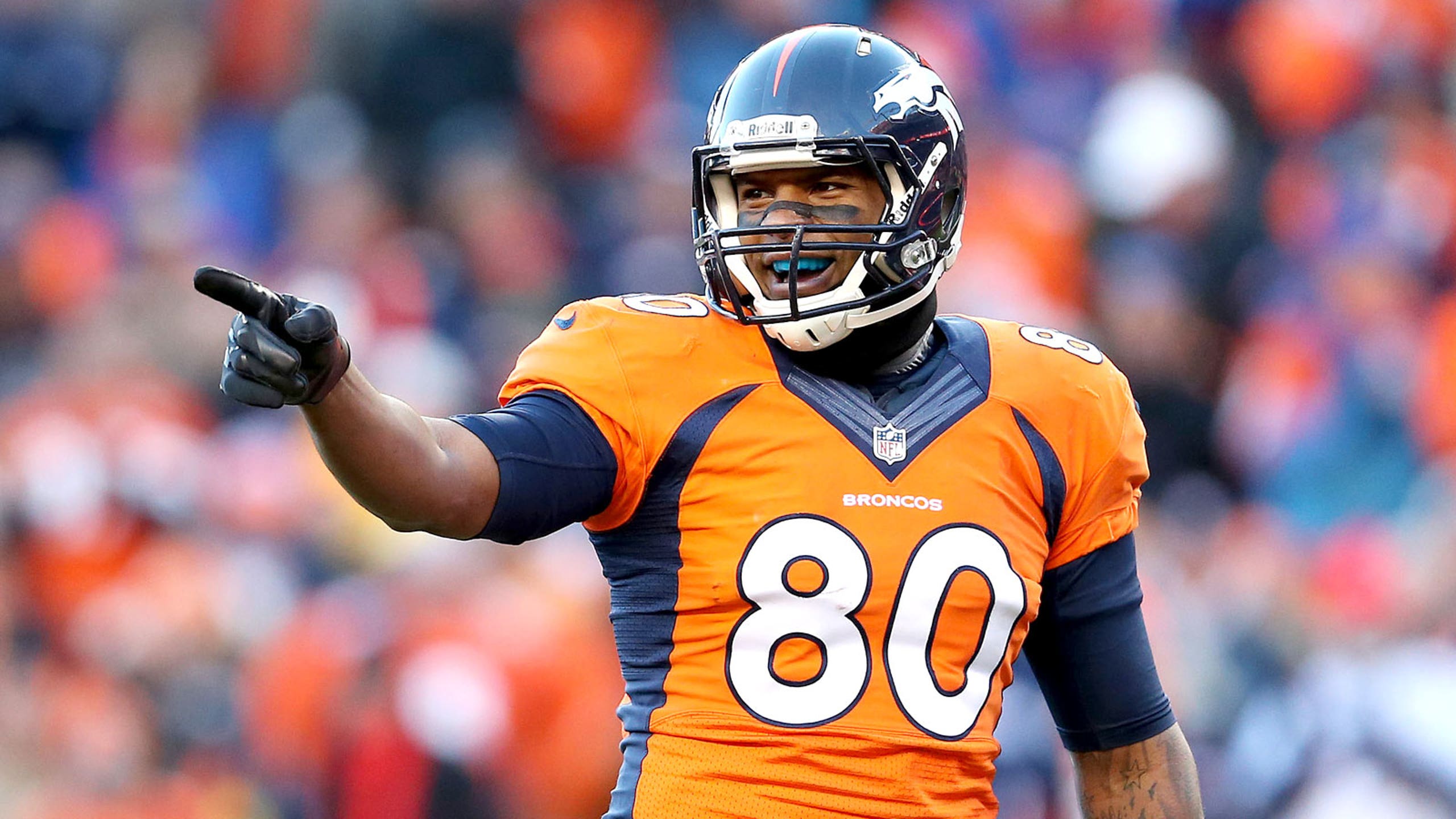 Julius Thomas: Broncos will use me 'a lot more creatively'
BY Ross Jones • July 1, 2014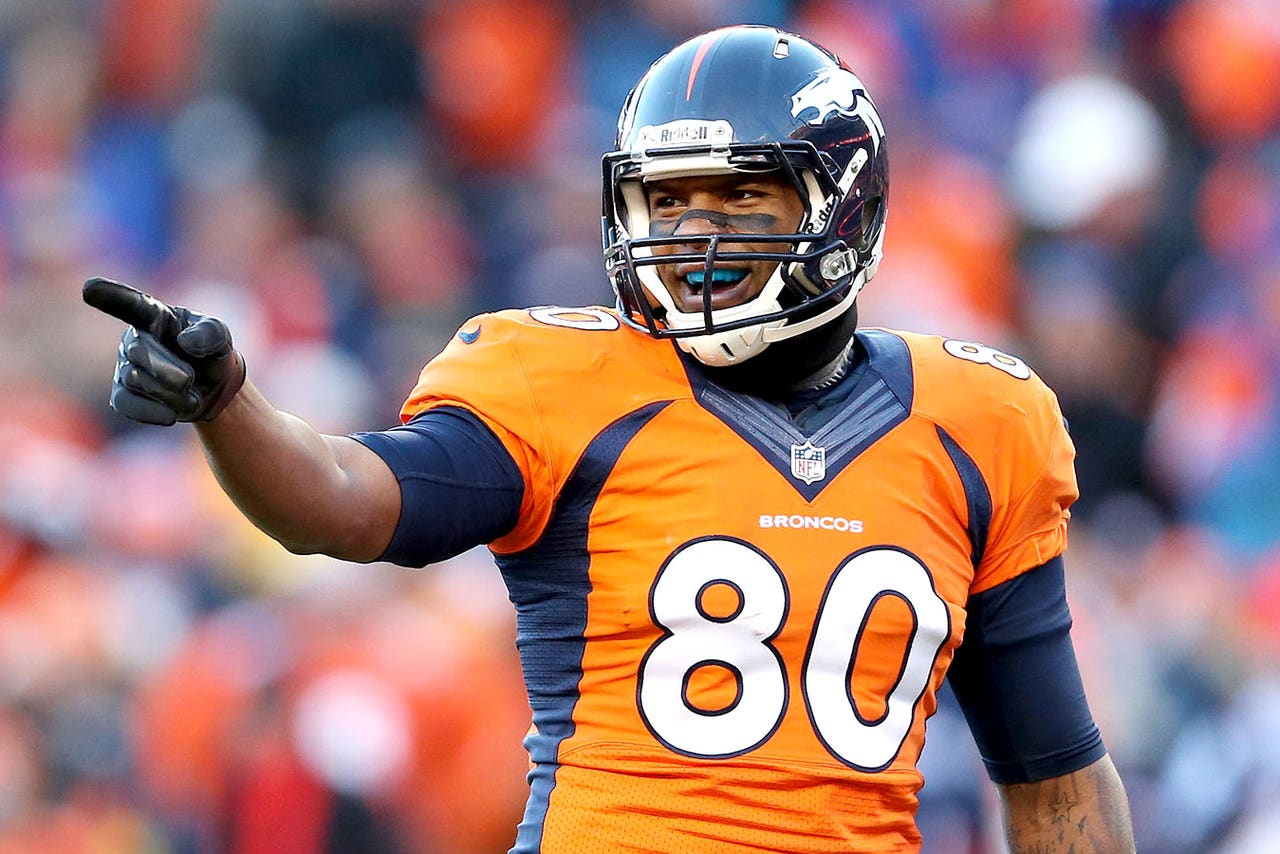 PLAYA VISTA, Calif. — Julius Thomas won't allow complacency to seep into his mind after his breakout campaign. Not like it's his choice, anyway.
As one of Broncos quarterback Peyton Manning's favorite targets, the Pro Bowl tight end takes pride in learning every facet of the position. Details aren't overlooked in Denver. The goal is to be crisp on Sundays. It began this spring when everything the unit worked on pertained to a specific situation they'll be faced with in the fall.
Thomas, who posted 65 receptions for 788 yards and 12 touchdowns in 2013, believes another season in second-year offensive coordinator Adam Gase's system will equate to more comfort and confidence.
"What I think people will see different in me (this year) is that they will use me a lot more creatively," Thomas told FOXSports.com. "I think there are a lot of things that our offense wanted to do with me, but you can only learn so much in one year. No matter how much time you have at practice, it never seems to be enough when you're learning and trying to come into your own."
After two seasons in which Thomas was hampered with ankle injuries, he exploded onto the scene opening night against the Ravens. A 6-foot-5, 250-pound target, Thomas has untapped potential as he played just one season of college football at Portland State before being selected in the fourth round by the Broncos in 2011.
"I do think I'm still scratching the surface," Thomas said. "I've had guys who have told me that playing football around Year 4 and Year 5, it starts to click and then it all starts to make sense of what you're doing. That's typical of a normal guy who has been playing forever. I still think I have so far to go. I need to keep getting repetitions and keep getting comfortable with things."
Entering the final year of his rookie deal, padding statistics and making highlight-reel-worthy plays to land a lucrative contract extension could be Thomas' lone concern. Instead, he's focused on refining his technique and improving his role in pass and run blocking. 
"I learned so much more and I'm so much more comfortable in pass protections and run schemes," Thomas said. "I've had a chance to hit all of the details in the run game, and I think that will allow us to do more versatile things in the run game."
Second-year running back Montee Ball looks to be the beneficiary of the hard work. While Ball is penciled in as the starter, it's the fast-paced, high-octane passing game that fueled the 2013 record-setting offense.
"I did a lot in the pass game, and I'm sure there are some extra wrinkles we can do with it," Thomas said. "But there are other aspects of playing the position that I've improved, and it gives our team more flexibility."
---
---