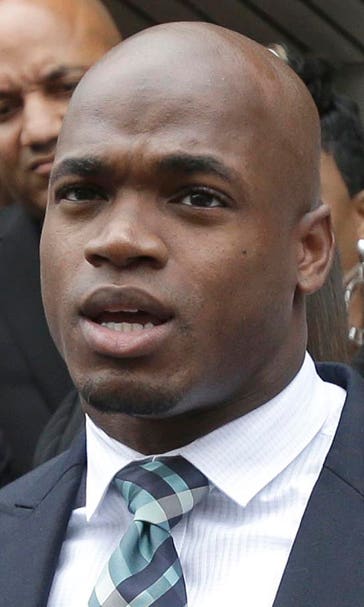 Judge limits suspect in death of Adrian Peterson's son
BY foxsports • November 20, 2014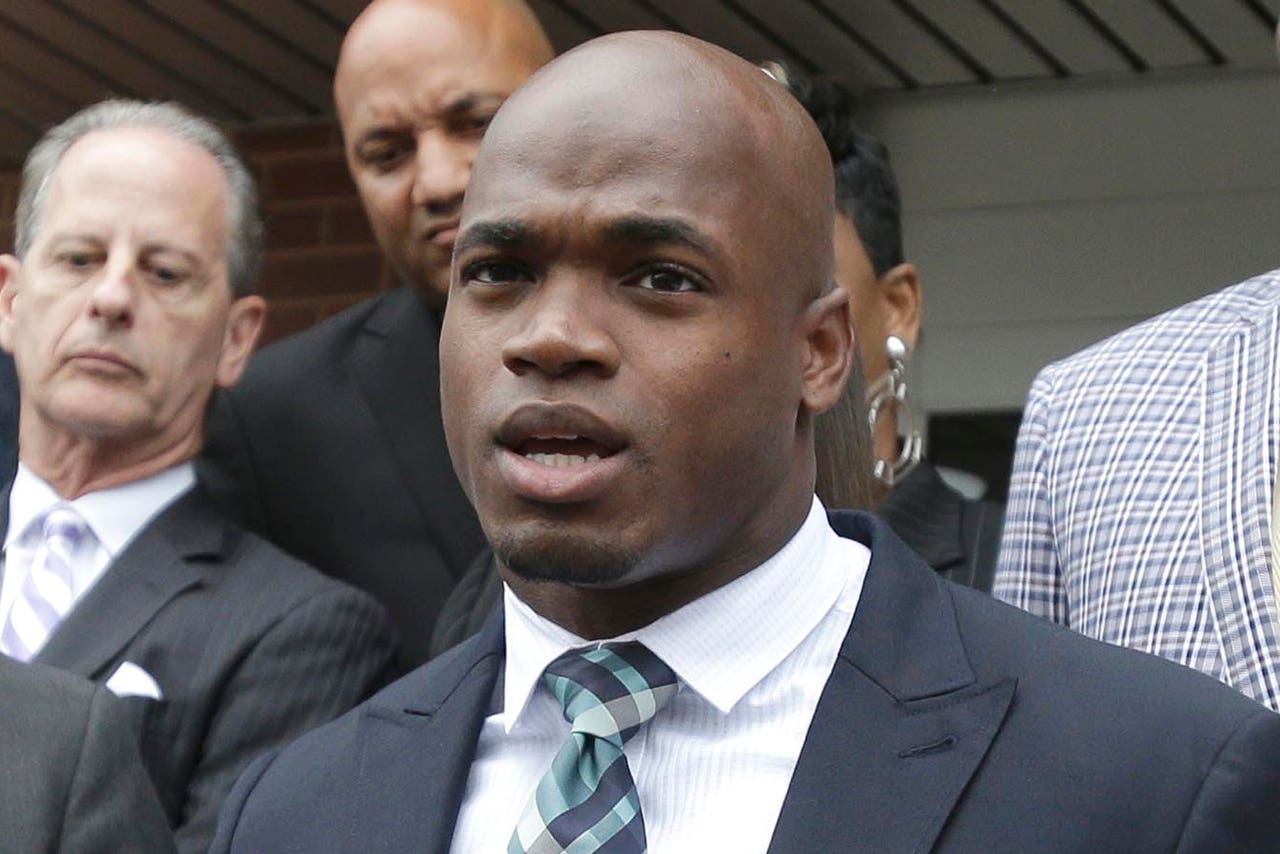 SIOUX FALLS, S.D. -- A judge has ordered that a man charged in the killing of the 2-year-old son of Minnesota Vikings running back Adrian Peterson in South Dakota last fall must have no unsupervised contact with children and no contact with the victim's family.
The judge imposed additional bond conditions Wednesday for Joseph Patterson, 28, whose trial has been indefinitely delayed from its planned October start date.
Patterson was released on $2 million bond in September and faces charges of second-degree murder, manslaughter and aggravated assault in the October 2013 death of Tyrese Ruffin. Patterson also has pleaded not guilty to aggravated assault and kidnapping charges in an alleged attack on the boy's mother last June.
Patterson was living with the child's mother in Sioux Falls when he called 911 to report that the boy had stopped breathing. Doctors determined that the boy's injuries could not have been accidental. Prosecutors allege Patterson beat Tyrese. Patterson maintains the child choked on a snack.
Lincoln County State's Attorney Tom Wollman asked Judge Stuart Tiede to impose additional bond conditions. Defense attorney Tim Rensch of Rapid City objected, saying the requested restrictions were unnecessary to insure his client's appearance in court. Patterson has made all of his court appearances and has behaved well since his release, Wollman said.
"There's no contention he's done anything to violate his bond," he said.
Tiede declined Wollman's request to subject Patterson to GPS monitoring, saying he did not believe it was necessary. Patterson signed an extradition hearing waiver to ensure he would be returned to South Dakota if he were captured elsewhere.
---
---