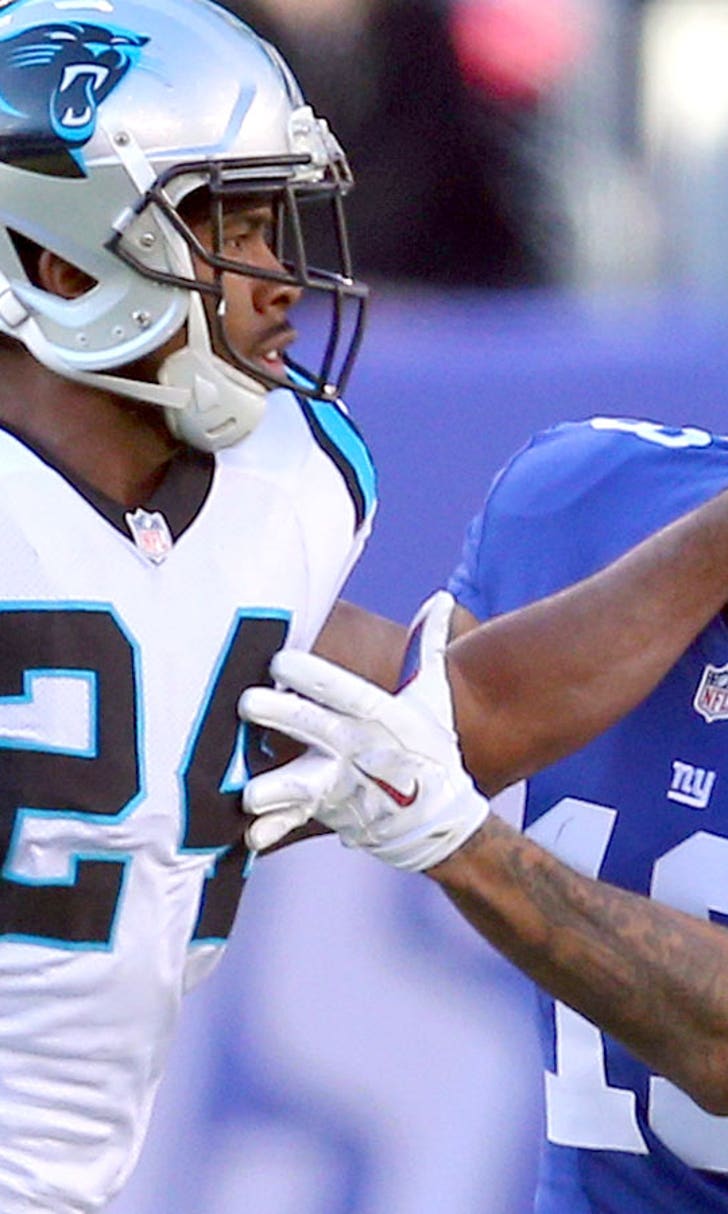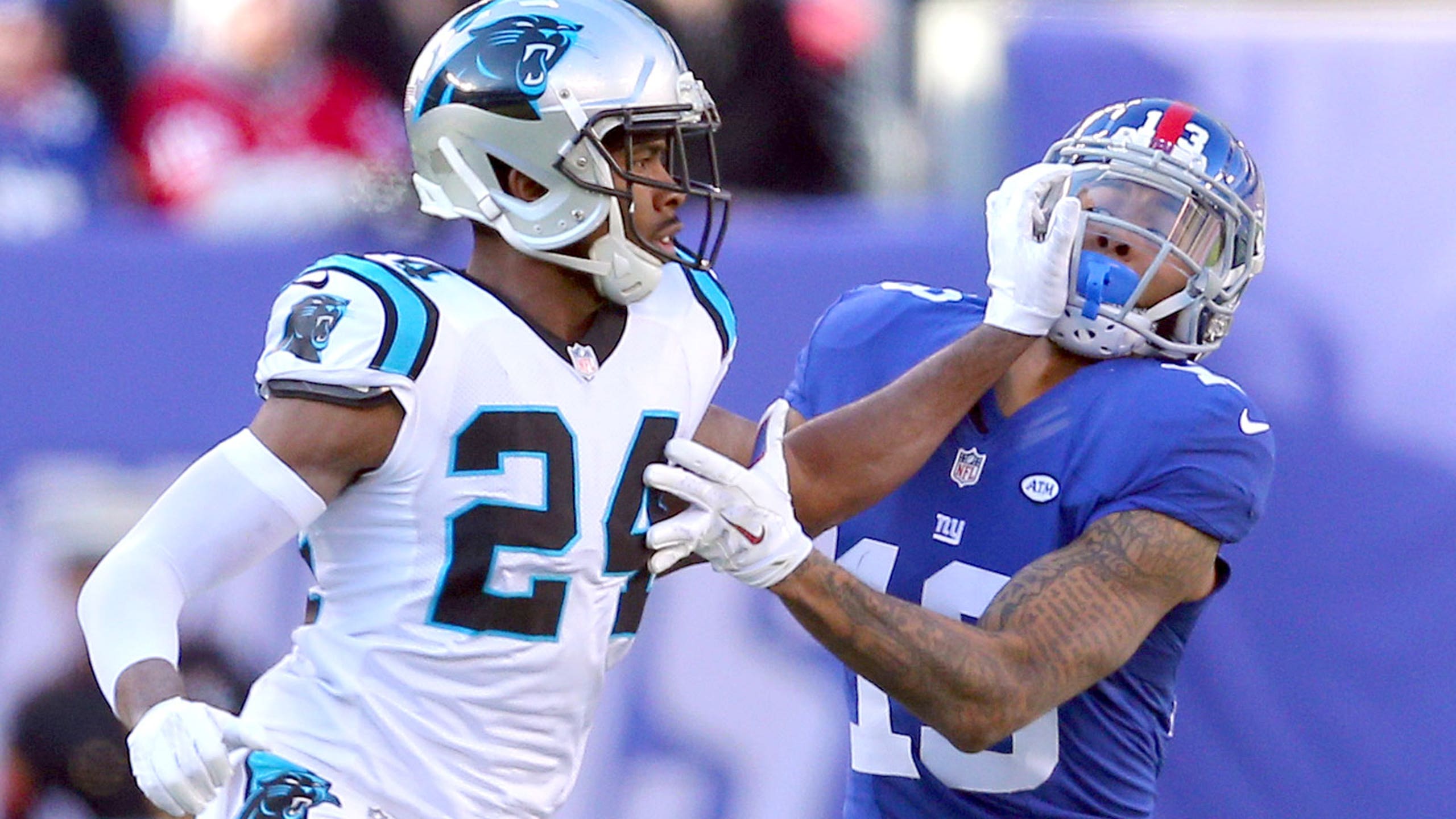 Josh Norman gets into it with Deion Sanders about Odell Beckham beef
BY foxsports • February 1, 2016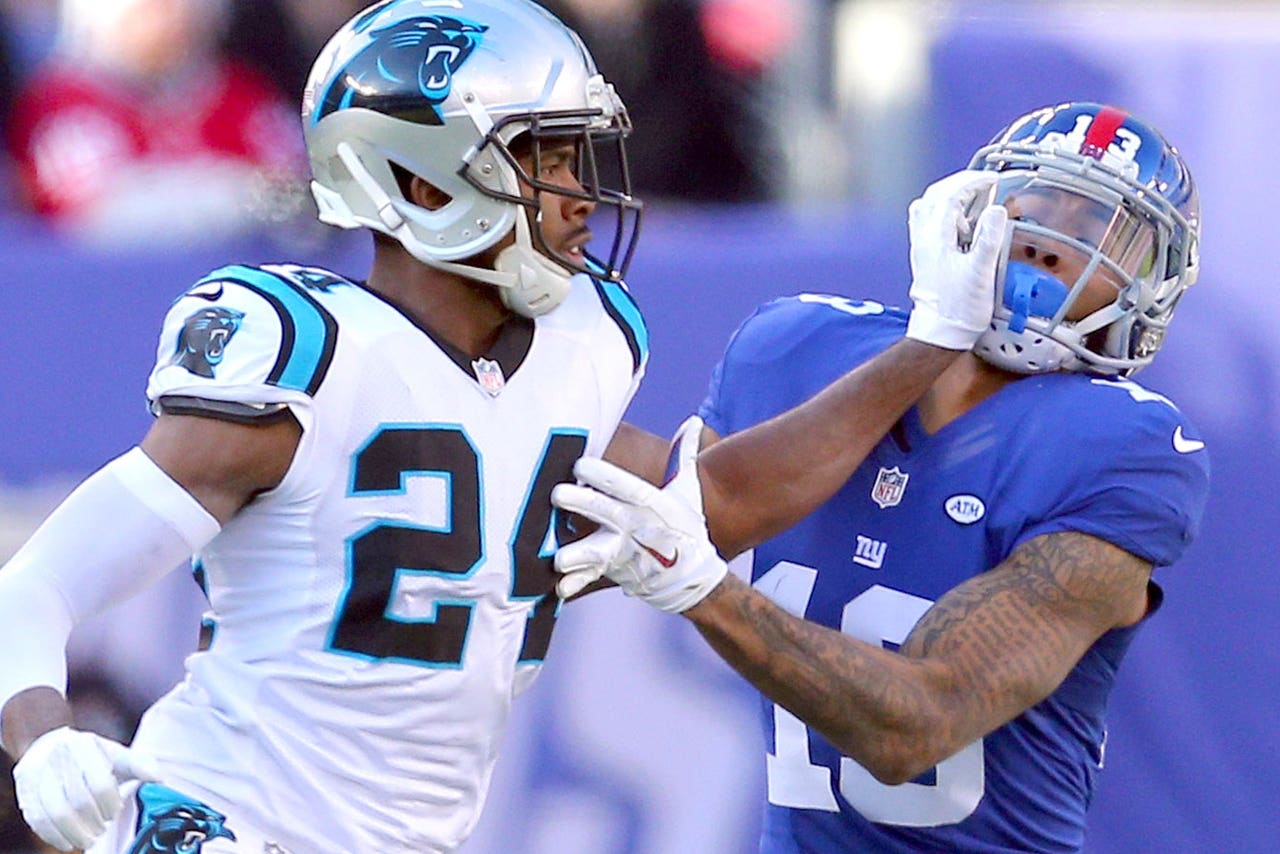 Everyone was looking forward to hearing Panthers cornerback Josh Norman at Super Bowl 50 Opening Night on Monday.
He did not disappoint.
After famously getting into multiple fracases with Giants wide receiver Odell Beckham Jr. on Dec. 20, Norman took a lot of heat for being an on-field trash-talker. He's undoubtedly one of the best cornerbacks in the NFL, so when a legend at the position -- Deion Sanders -- began asking Norman about that incident, Norman fired back.
"I really didn't agree with what you had going on with Odell and that whole situation," Norman told Sanders. "I feel like you took his back on some stuff. Like if he was your son you would have gave him props."
Beckham was suspended for one game and Norman was fined for their altercations in the Panthers' 38-35 win over the Giants. Norman explained that he does indeed enjoy jawing with receivers, but feels like he got a bad rep after the Beckham scuffles.
"I think people get misconstrued about how I go about doing things," Norman said. "I don't talk unless you talk."
Norman explained that he doesn't say anything to Falcons wide out Julio Jones, who isn't much for banter. But added some weighty caveats.
"If you're going to do talking please be embedded in it," Norman said. "Please come from that style of play ... and not get out of your game. Because I promise you that if you're going to talk to me I'm going to get you out of your game.
"You going to get it for the whole night. That's when it gets very exciting for me. It gets me going. My blood gets going."
Norman said he's looking forward to taking on the Broncos wide outs -- Demaryius Thomas and Emmanuel Sanders -- on Sunday.
"Respect all the way to those guys," Norman said.
---
---