National Football League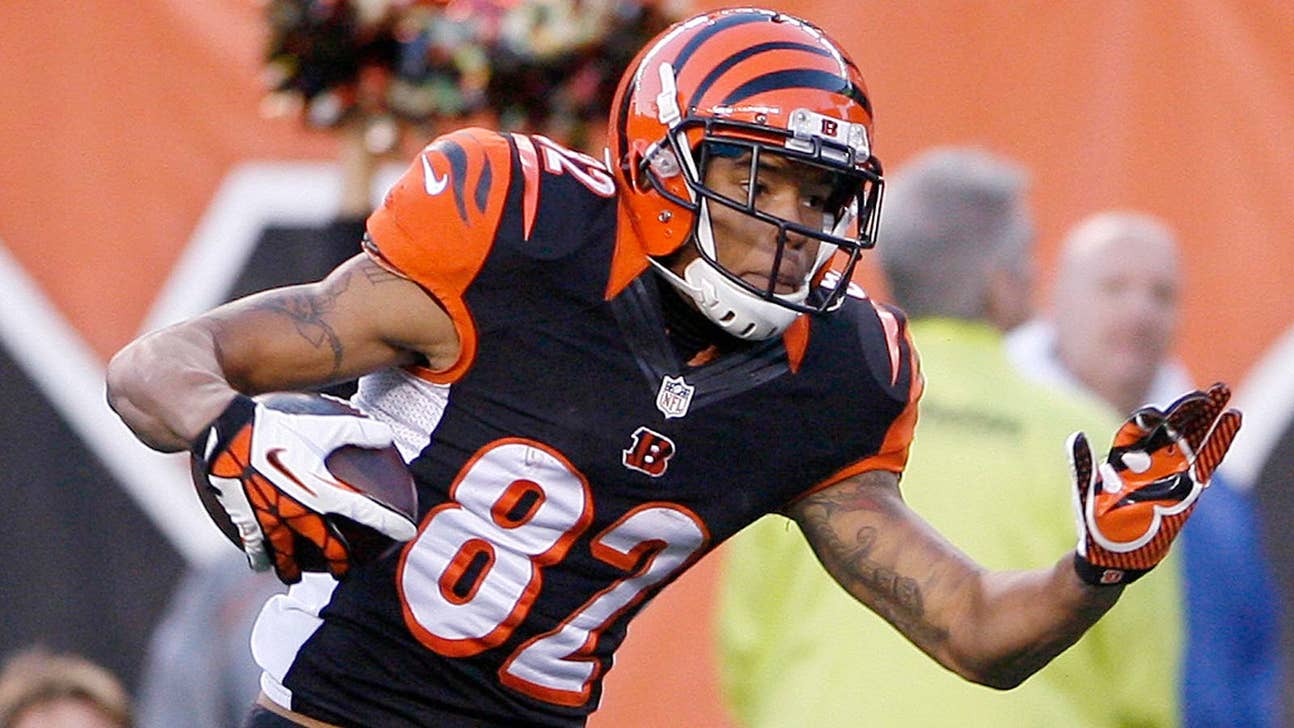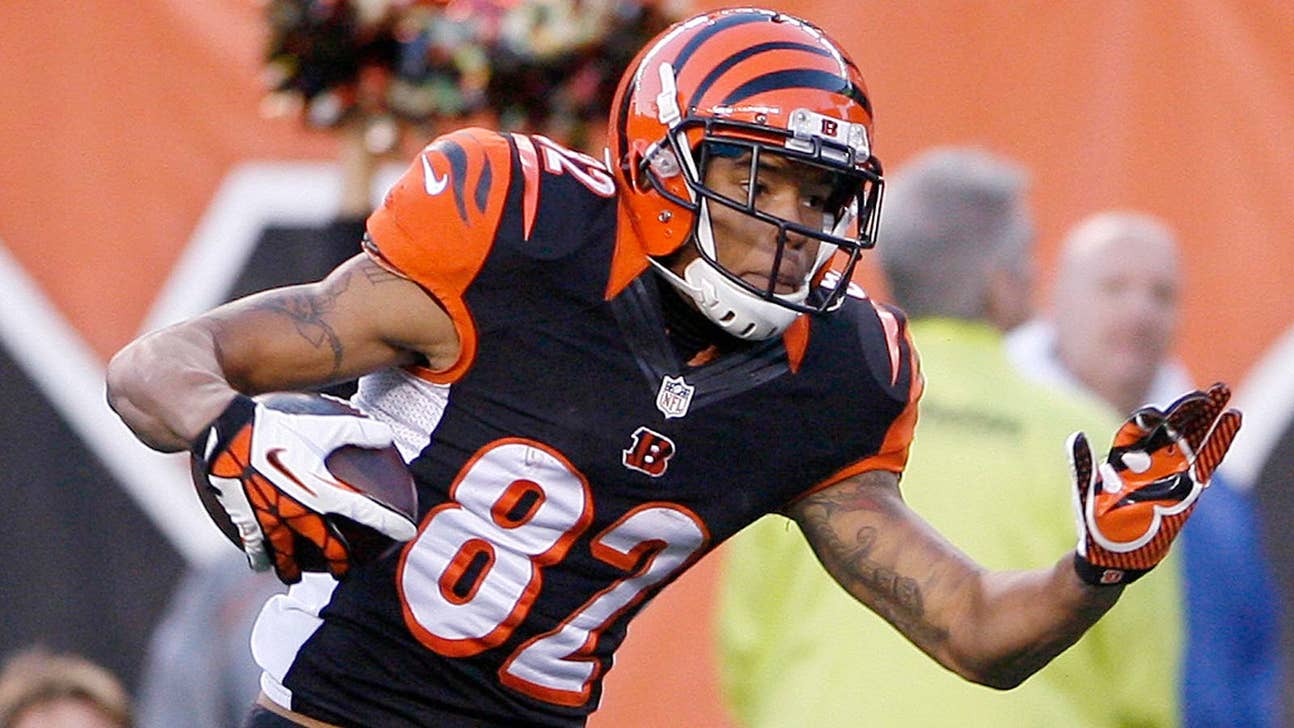 National Football League
Jones reflects on career day in Cincy
Updated
Mar. 4, 2020 8:13 p.m. ET

Sunday morning started out just like any other for Bengals wide receiver Marvin Jones.
It began with waffles and eggs and a drive to Paul Brown Stadium to take care of some business.
"I guess that's what I'll eat from now on," Jones said with a laugh in a telephone interview with FOXSports.com Sunday night.
The second-year wide receiver had a historic day, setting a team record by scoring four touchdowns on eight receptions for 122 yards in the Bengals' 49-9 win against the Jets. It was the most complete win of the team's season at the midway point and it will do wonders for them down the stretch.
"It was a great day and coming in we had a great plan all around," Jones said. "From the play calling to Andy [Dalton] doing what he's been doing. It's just a blessing to be a part of this day and have the success that I've had today. They were all good looks and Andy put it where it needed to be on all of them. It was exciting and really fun."
Although there was no way Jones could predict the type of monster performance he would have, he did anticipate that there would be some opportunities to make some plays against an overly aggressive defense.
"We knew [the Jets] were going to load the box and throw stuff at us and they man up," he said. "It's just man football. It's real football. We knew that we were going to have the opportunity to go deep and work some intermediary routes. We had a great game plan so it was just a matter of us going in there and capitalizing on all of our opportunities."
Jones' four scores came on distances of 9, 6, 14 and 6 yards as he used his wiry 6-foot-2, 195 pound frame to shield himself from defenders. While Pro Bowl cornerback Antonio Cromartie was busy shadowing A.J. Green, it was Jones who found space in the Jets' defense and became Dalton's favorite target. The Jets continued to lose sight of Jones and at times, had linebacker David Harris defending him.
"I love those matchups if they want to do that," Jones said. "I'll take it every time."
The Bengals, who are on a four-game winning streak, are beginning to gain some steam and have a new confidence about themselves.
"This win, in the fashio that we did, it just goes to show that when we do everything right and we capitalize on all of our opportunities, we can be scary in this league."
Asked if the Bengals could run away with the division now that they have such a tight grasp on the AFC North, Jones quipped:
"The sky is the limit for us. We know that we have the potential to be on top and control our own destiny."
The Bengals have been waiting on another wide receiver to emerge across Green and after the last three weeks, Jones has proven to be thatguy.
After the game, Jones celebrated with his team and picked up his cell phone, which was stuffed with text messages. 
"It was pretty crazy, but it was mostly family and friends congratulating me, so it's been pretty cool."
Jones, who feasted on the opposition all day, had plans for a late-night meal with those closest to him.
"Regardless of what happens after any game, I go out to eat with my family and I just [like to] be around them."
A fitting finish for an extraordinary day.
---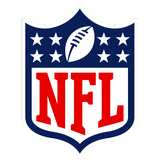 Get more from National Football League
Follow your favorites to get information about games, news and more
---