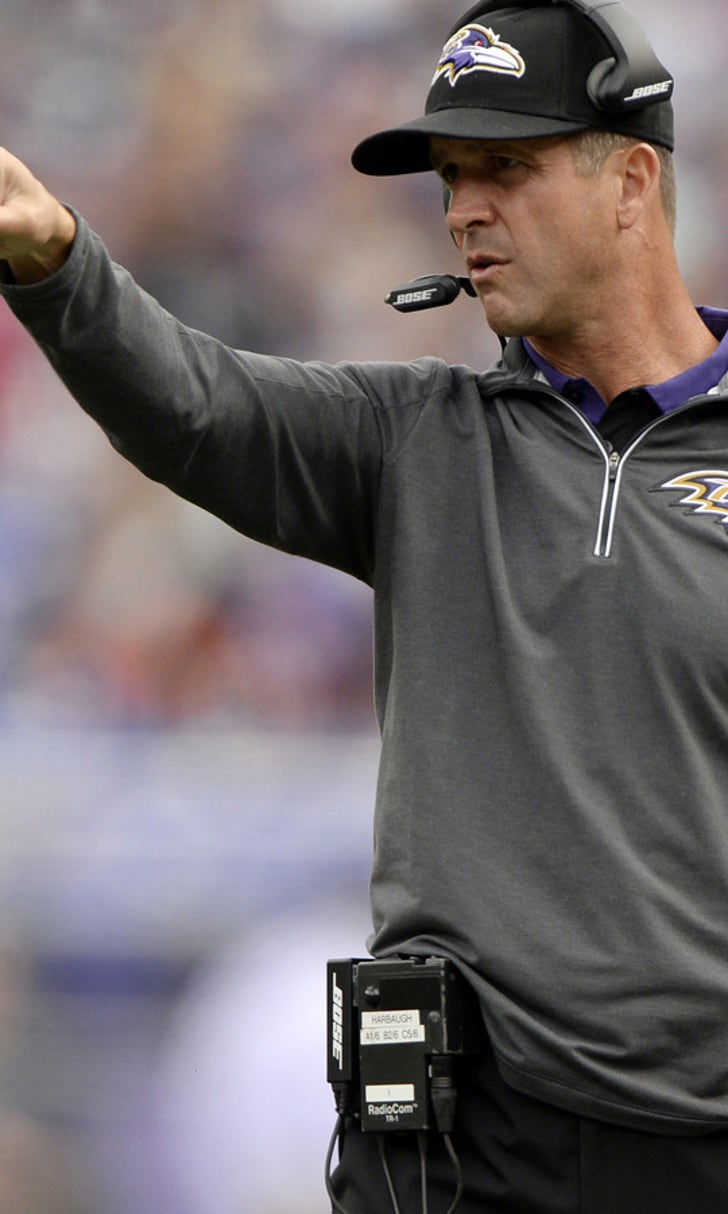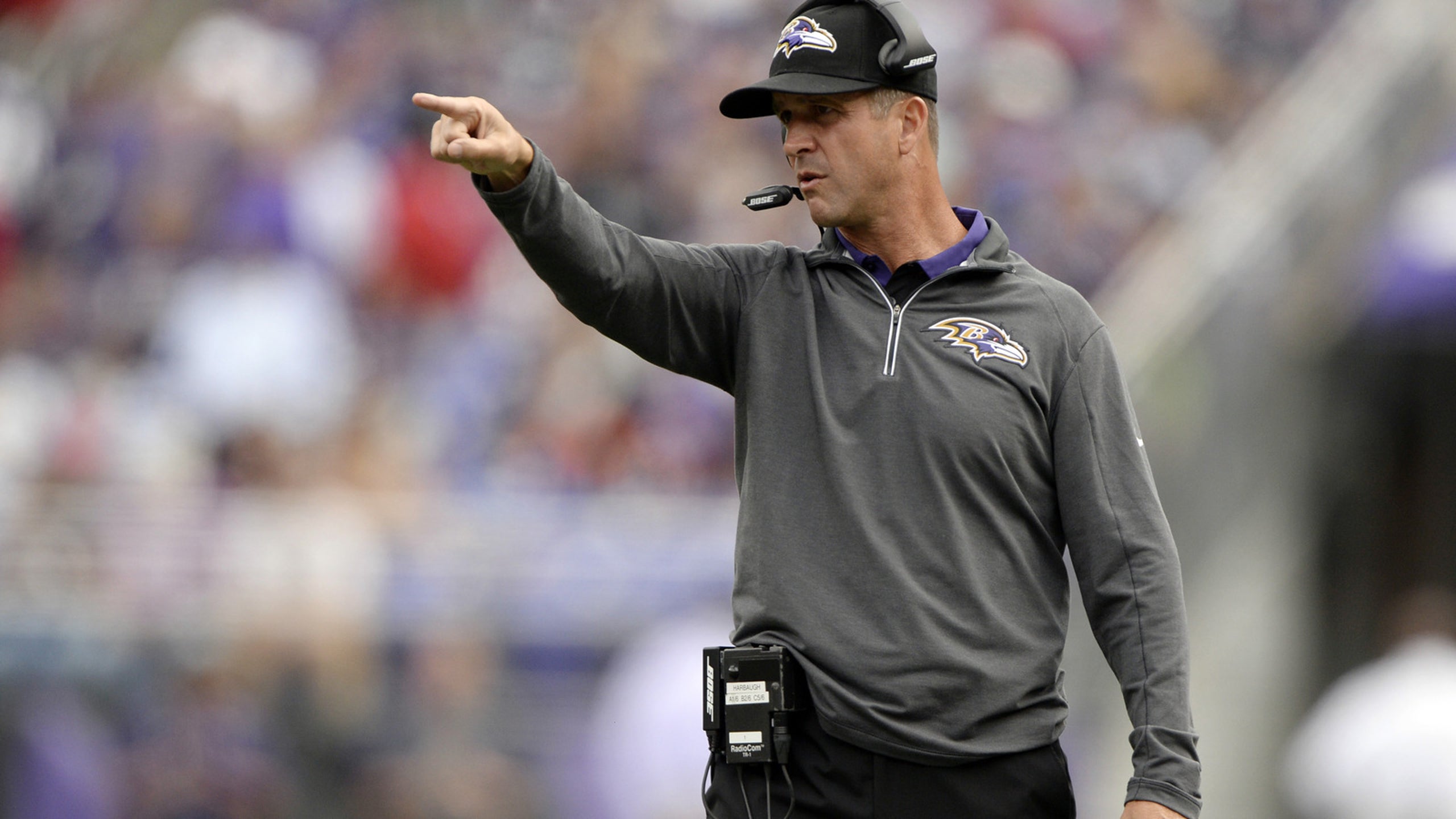 John Harbaugh's three-step plan to win more games
BY foxsports • October 14, 2015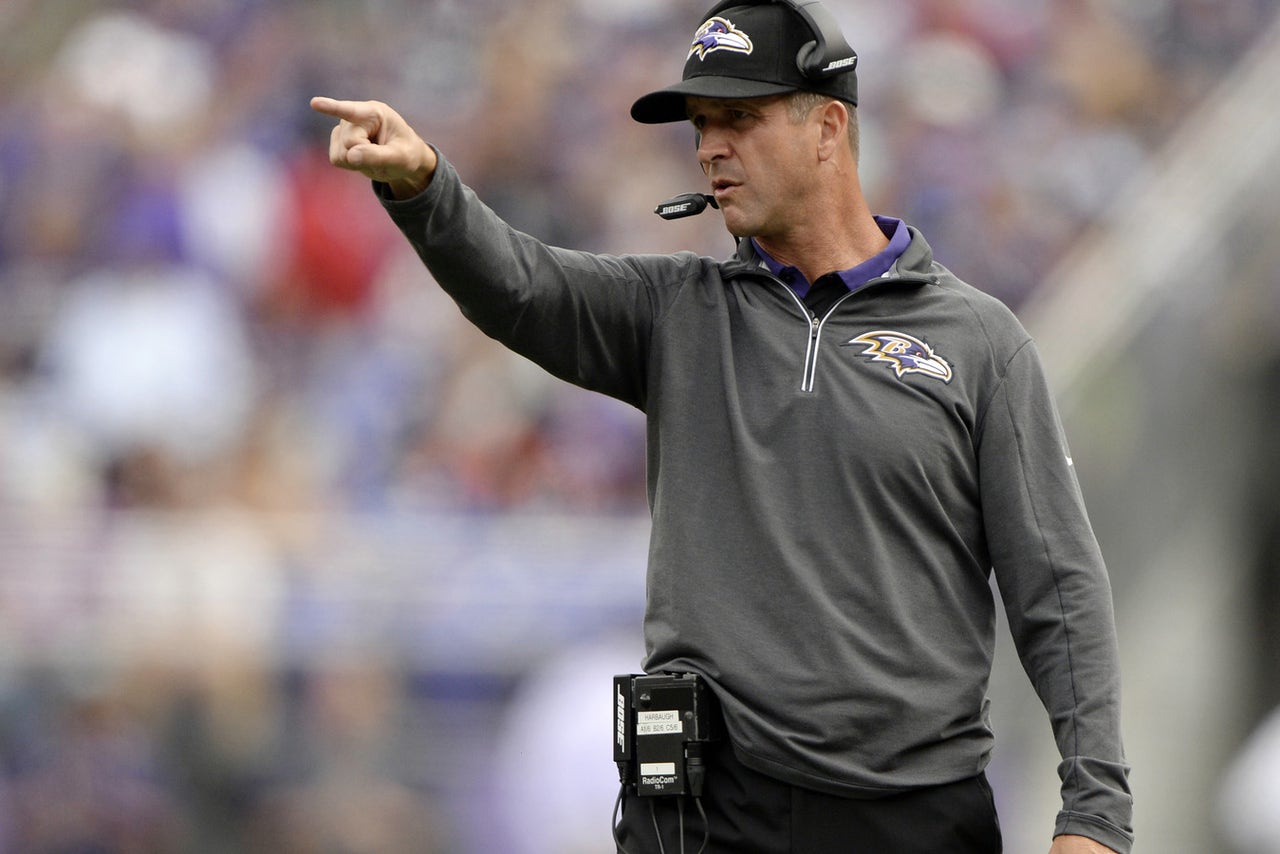 By Rachel Wold
The Baltimore Ravens are playing competitively but unfortunately losing games and stand at 1-4 in the AFC North.
Following a close overtime loss to the Cleveland Browns, the Ravens sank to the bottom of their division. But, head coach John Harbaugh has a three-part approach to turn Baltimore around.
Per Garrett Downing of the team's official site, Harbaugh said:
"1. Finish games in the fourth quarter

2. Coach players to higher levels

3. Have the attitude to go win a game"
Harbaugh continued:
"We definitely have confidence in the players that we have, the coaches that we have, and in the schemes that we're running. But you also look for ways to improve and get better."
The Ravens have lost the lead during the fourth quarter in all four losses, and the offense has blown multiple opportunities to secure a win. Put simply, that must change.
Regarding the coaches, Harbaugh said there needs to be improvement there as well. Harbaugh said that the coaches need to trust the younger players in key situations due to the injuries the team has been battling.
"When the team has so many unproven players in those critical situations, it's our responsibility to get them playing consistently."
Overall, Harbaugh expects the team to have a positive attitude because the Ravens have a reputation for winning that spans the two decades the franchise has been in the league. Since Baltimore entered the NFL in 1996, the team has made it to the postseason 10 times.
A 1-4 start to the season is a disappointing record to hold for such a successful franchise. We'll see if Harbaugh's plan makes any difference in Week 6 when the Ravens play the San Francisco 49ers.
More from Sportsnaut:
---
---