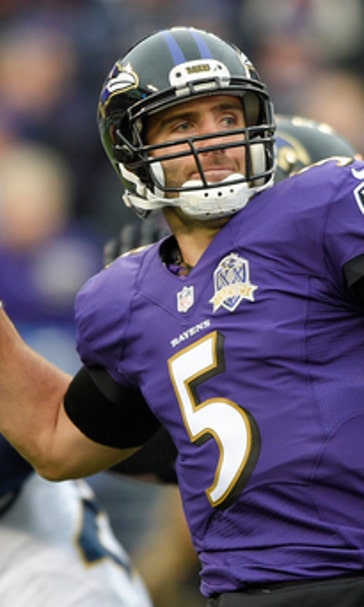 Joe Flacco's younger brother suits up for Ravens at minicamp
May 7, 2016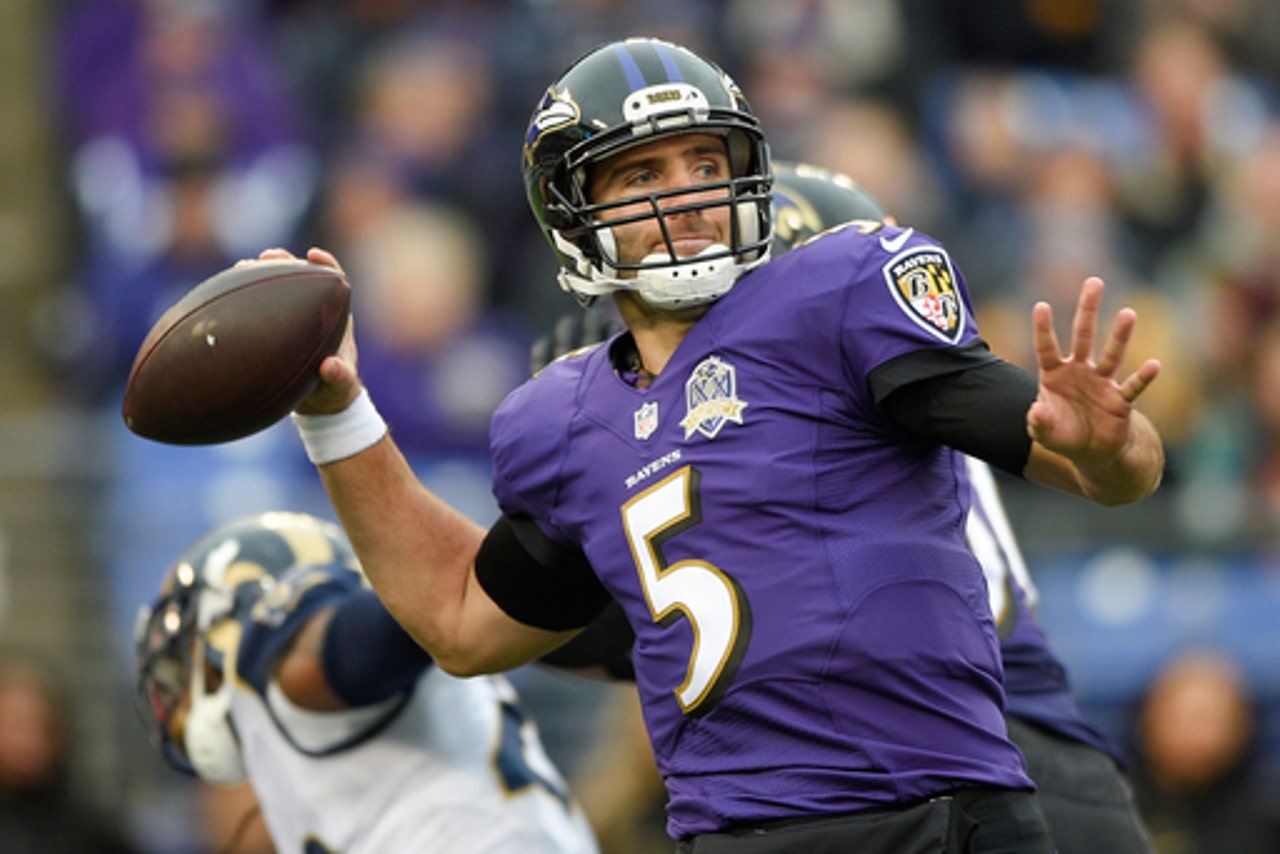 Can the Baltimore Ravens handle more Flacco? Is double Flaccos physically sustainable?
This a question the franchise will have to decide for itself this summer, as Joe Flacco's younger brother, Mike, is in the midst of trying to make his mark with the Ravens
ESPN's Jamison Hensley reports that Mike Flacco, 29, is 6'5" and one of two tight ends working out with the team during this weekend's minicamps. He's enjoying the experience, and just trying to get used to seeing his older brother's face shellacked all over the facilities.
"I've been walking around and see a lot of pictures of Joe," Mike said. "He's been here for going on nine years now, and I've only been in this building a couple of times. It's cool to be here as a player. You get a chance to come down here and try my best and see where it leads."
The prospect of Mike making Baltimore's roster is a long shot, given the team's depth at the tight end position. But Ravens head coach John Harbaugh has nothing but praise for the younger Flacco, who he says has similar mannerisms on the field to Joe.
"Mike is a great kid," Harbaugh said. "He does move a little bit like Joe, the body mechanics are kind of similar. So it's fun to watch."
Mike Flacco's road through professional sports began in baseball. He was drafted by the Baltimore Orioles in the 31st round of the 2009 MLB draft, and after bouncing around the minor leagues for four season before retiring and picking up football.
He played one season at the University of New Haven, catching 30 passes for 591 yards and nine touchdowns. Currently, he's enrolled at Villanova and working toward a degree in chemical engineering.
Mike understands the sparse odds he's facing, and would consider just making the Ravens' training camp roster a victory.
"That'd be a dream if I could make it that long," Flacco said.
I think the Ravens need to take a chance here.
More Flacco is a risk. That much elite on one roster is playing with nuclear fission. But the potential rewards of double the Flacco is too alluring to ignore.
Give Mike a chance, John Harbaugh. Open the Flacco to Flacco pipeline and unleash it on the league.
Dan is on Twitter. His fever can only be cured by more Flacco.
---
---