National Football League
National Football League
Jets teammates defend QB Sanchez
Published
Jan. 11, 2012 12:00 a.m. ET

The fallout from the New York Jets failing to make the NFL playoffs is in full swing, with members of coach Rex Ryan's staff leaving, players taking shots at quarterback Mark Sanchez and other players defending him.
In less than 24 hours, the coaching staff was shaken up with offensive coordinator Brian Schottenheimer walking away, former Dolphins coach Tony Sparano replacing him, and a few assistants saying they won't be back.
Now the latest controversy involves the shaky status of Sanchez.
Some of his teammates say he lacks the work ethic and leadership skills to lead the Jets to the Super Bowl. And with a new offensive coordinator in charge, the window for Sanchez to do so might have gotten a lot smaller.
''Mark is heading in the right direction,'' left guard Matt Slauson said during a telephone interview Wednesday. ''He is going to be a great quarterback and I really believe he can lead us to a championship. His rookie year, we went to the AFC championship and again last year. The guy can do it. He can get it done. The rest of the team has to do their part, too.''
The Daily News quoted one player, who was not identified, as saying Sanchez was ''lazy and content.'' Another player suggested the Jets should do all they can to try to bring in Colts quarterback Peyton Manning, if he's healthy, because Sanchez isn't improving.
''Whoever said all that, they're out of their minds and just trippin','' defensive lineman Marcus Dixon said. ''You can't blame a season on one guy. I mean, come on. It's all unfair. We have Mark Sanchez. He's our quarterback. He's our guy. And that's how just about everyone in that locker room feels.''
Sanchez's older brother Nick, who is also one of his agents, told The Associated Press in an email that the quarterback was out of town and unavailable for comment.
Center Nick Mangold defended Sanchez on Twitter and then during a radio interview, saying he ''very much so, 100 percent'' believes in Sanchez.
''I would say definitely the majority of the team feels the same way about Mark,'' Slauson added. ''I don't know who said those things, but I would definitely say it's a small, small portion of the team that doesn't have confidence in Mark.''
Dixon pointed out that Sanchez has gathered the team's running backs, wide receivers, tight ends and other quarterbacks in Southern California at his old high school the past few offseasons to work on team chemistry and camaraderie - much of it on his own dime.
''If that's someone who doesn't know how to be a leader or have a good work ethic, then I don't know, man,'' Dixon said.
There were whispers in the locker room that Sanchez lost the ability to lead late in the season because of his struggles reading defenses and being accurate. Not so, says Slauson.
''I thought he took tremendous strides this year as a leader,'' Slauson said. ''The problem was the situation we were in made it tough for everyone. I mean, it was such a strange and bizarre year for us, but he was one of the only ones who was there stepping up and taking charge, telling us, `Look guys, we can do this. Follow me.'''
Retired Jets right tackle Damien Woody, now an analyst for ESPN, said he thinks the team ''does baby'' Sanchez to an extent and 41-year-old backup Mark Brunell never provided a true threat to Sanchez.
''They definitely need to bring in a viable backup, a viable backup to really provide that competition, because with competition, you are going to rise or you are just going to crumble,'' Woody said while at the Giants' training facility. ''So I think you bring in a viable backup and let it play out. We'll see which Mark Sanchez shows up after that.''
As for Manning coming to the Jets, it's certainly intriguing, but highly unlikely. For one, he's coming off a neck injury that sidelined him the entire season.
The Jets could gamble on bringing him in and hoping he stays healthy, of course. But there's also little chance New York could keep both Manning and Sanchez because of the financial ramifications. Another consideration: what it would do to Sanchez's confidence.
It's also unlikely the team would give up so soon on a player it had such high hopes for when he was drafted fifth overall in 2009.
While his numbers - passing accuracy, quarterback rating, yards per pass - have been mediocre, the argument could be made that Ryan needs to share some of the blame for it. And it didn't help that he guaranteed a Super Bowl win this season.
Ryan raved about the amount of talent on the team, and was excited about having the potential to have Sanchez throw the ball more often with Plaxico Burress and Derrick Mason joining Holmes during training camp. After two years of a run-first mentality, Ryan envisioned Sanchez airing it out.
But it didn't work.
The offensive line was shaky, Sanchez was sacked 39 times for the season, and the wide receivers never truly were in sync with the quarterback as Ryan insisted the Jets go back to the ''Ground-and-Pound.'' The offense finished the season 25th overall.
Next came finger-pointing and whispers that the team would be better off without Sanchez.
''It is definitely really disheartening that some players are coming out and want their names protected and all that, and they're talking bad about our team and organization,'' Slauson said. ''That isn't how it's supposed to be done. All I hope for them is that they stay anonymous because things won't end well for them if that ever comes out. Bad mouthing the team and the organization, that could be grounds for losing their jobs. I'm not saying anything will be done, but it would be bad to know exactly who it was because I wouldn't be able to look that guy in the eye the same way again.
''Mark is the hardest-working quarterback I've ever worked with,'' Slauson said. ''I mean, he is there all day long. He doesn't have an outside life, I'm telling you. His whole life is about winning and improving the team. He cares so much and you can see it every day. I really do think he is a great player.''
He should get a boost from working with Sparano, who loves to run the ball. That type of system could suit Sanchez perfectly, as it did his first two years.
''We all believe in him,'' Slauson said. ''We really do. We just need to do a better job of executing on earlier downs so we can help make Mark look like the stud he really is.''
---
---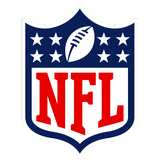 Get more from National Football League
Follow your favorites to get information about games, news and more
---